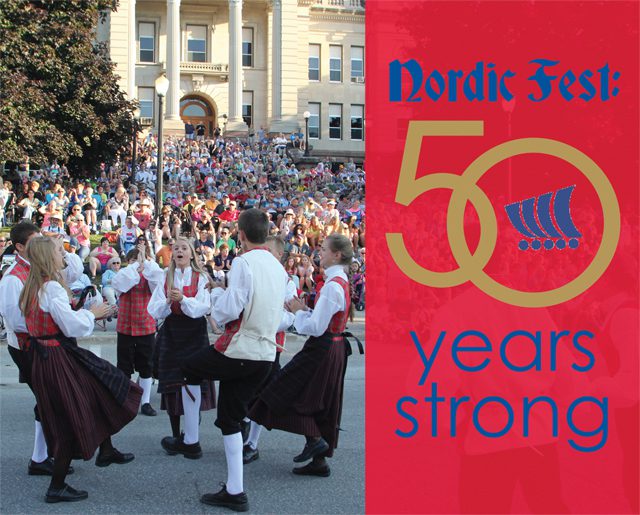 (Nordic Fest: 50 Years Strong, book cover design by Deb Paulson)
"I had no idea what I was getting myself into by committing to this book," admits Dawn Svenson Holland, author of "Nordic Fest: 50 Years Strong." "It's been more time-consuming than I ever expected, but it has also been more rewarding – it's felt like a labor of love."
As Decorah prepares to celebrate the 50th Annual Nordic Fest July 28-30, 2016, Dawn Svenson Holland, daughter of longtime Fest historian Gary Svenson, credits her father's work preserving history in researching the book. "I could not have completed this project without the clipping books my father put together," she says. "And I do believe that had he been alive, he would have written this book."
The project has been a passion for Dawn Svenson Holland and a small creative team including graphic designer Deb Paulson, and publisher Erik Anundsen. The process and research leading up to it has also been archived on a blog at: http://nordicfest50.blogspot.com/
The 300-plus-page coffee-table book will support the permanent placement of the Nordic Fest archives at Vesterheim Norwegian-American Museum in Decorah. The book includes 22 chapters of Fest history, as well as a section for recording personal memories. It also includes a DVD with archival footage of the first Nordic Fest and a promotional video made for the 25th Nordic Fest.
Presale orders may be placed online at www.nordicfest.com, or in person with cash or check at the Decorah Area Chamber of Commerce, 507 West Water Street.  The presale cost for each book is $50, with a limit of five books per person. The cost increases to $65 per book at Nordic Fest.
Mange Takk!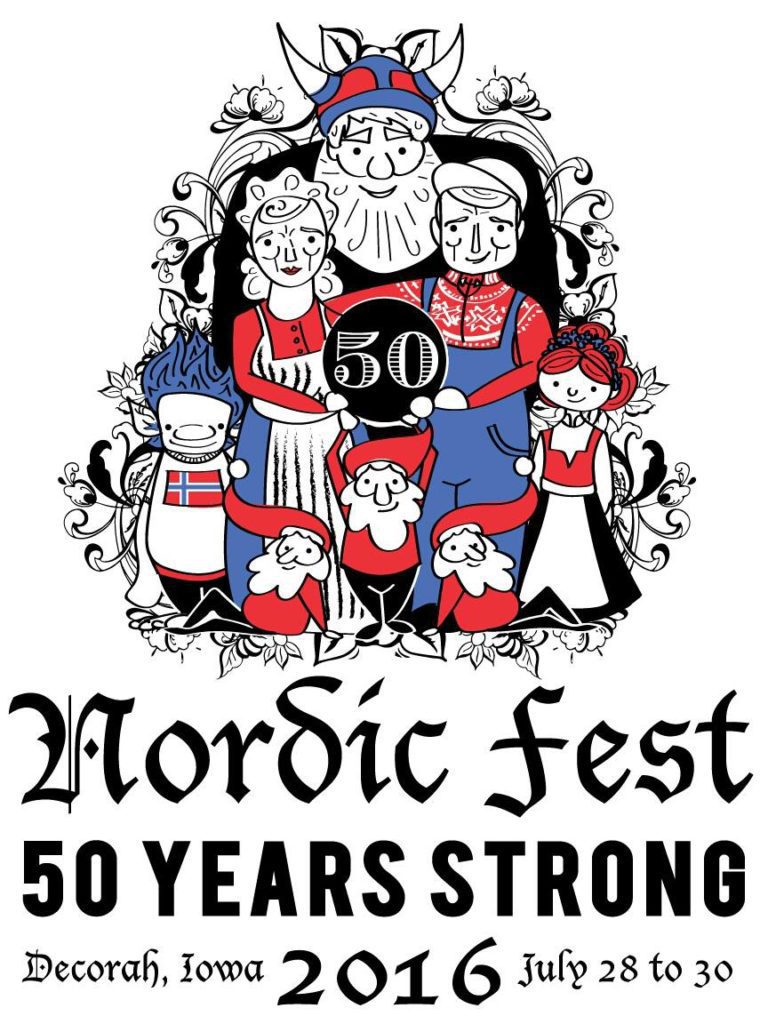 2016 Nordic Fest Button Logo by Lauren Bonney.