Community builders use many tools. Creative ideas. Cheery optimism. Contagious enthusiasm. Norb Kelly of Lanesboro, Minnesota, uses tools that are more traditional, though: A saw, a hammer, a screwdriver.
In 2010, after his 36-year teaching career, Norb and his wife, Nancy, moved to the Lanesboro area. "I grew up in White Bear Lake and taught elementary and junior high in Elk River," Norb says. "We looked for retirement property up north. Too many mosquitos. We found nice acreage outside of Lanesboro and were soon building our house."
Norb wasn't sure what the next years would be like for him, but he knew what he didn't want. "I wasn't looking for a normal retirement," he says. "I like nature but I'm not drawn to canoeing or kayaking. I wasn't going to be out on a golf course. What I like to do is make stuff. I've always loved woodworking and spent many summers remodeling houses. I wanted more time for those kinds of things."
Norb sought counsel about his plans, including from his parish priest. "I asked him how I might get involved in our local church. When he learned about my woodworking background he mentioned the church needed wooden stands for the liturgical books called missals. I tried that and they came out well. Then he told me they needed a portable altar for an annual retreat of Catholic middle school students at Eagle Bluff Environmental Learning Center. I wasn't quite sure where to start, but once finished I was very moved to see it being used in a community like that."
Using his skills in a church setting was natural for Norb, a lifelong Catholic who had once considered entering the priesthood. Other projects soon presented themselves as well, including building theater sets for both the Commonweal Theatre and the Lanesboro Community Theater (LCT).
"I enjoyed those projects but I had to get used to them," he admits. "When I build a house I want it to last 100 years. For the theater I build things that are here and gone in less than 100 hours. Brandt Roberts and I created a set for a Commonweal apprentice production that – because of COVID – only had one performance. My friend, Tom Barnes, who directs LCT plays, told me, 'Don't worry, Norb, it only has to look good from 30 feet!' I guess he's right."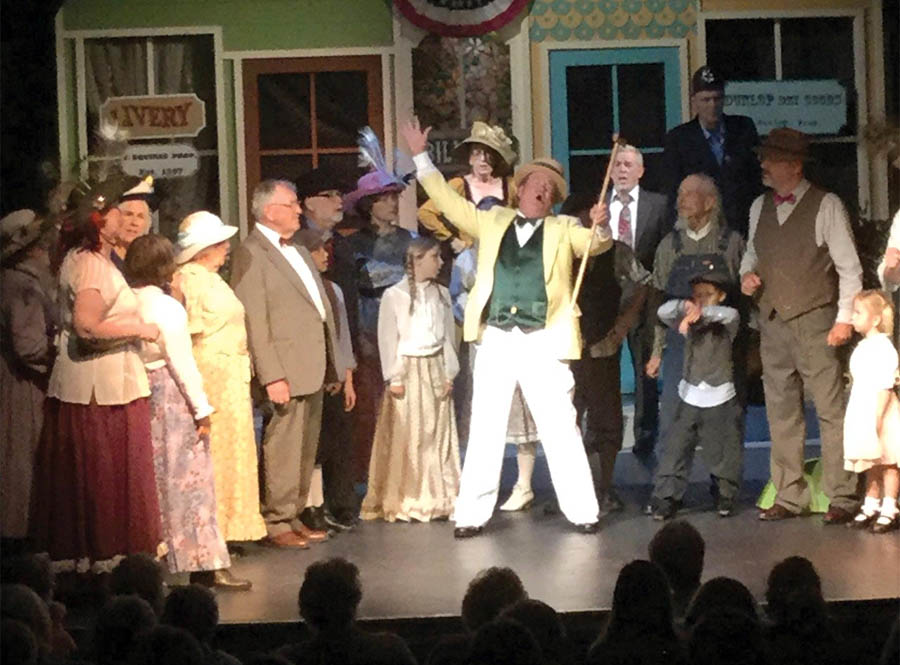 If you've seen a play or musical in Lanesboro in the past five years, you've seen Norb's work. You know it looks good way past 30 feet. Just ask Rita Dalzell, musical director for LCT's production of 'The Music Man.'
"Over my career I've been involved in more than 40 plays and musicals," Rita says. "Norb's work is a cut above. He's meticulous, he goes the extra mile, he's a carpenter extraordinaire! The quality of our 'Music Man' set –that main street, those porches and screen doors – was amazing. No one wanted to tear it down! Norb's craftsmanship gives the audience a whole new level of joy."
Norb helps build community in very quiet, low-key ways, fitting a man whose humble spirit isn't eager for a spotlight on him or his work. You'll have to hunt a bit to find him mending pews at St. Patrick's Church, perched high in the church bell tower repairing wooden louvers, or replacing smoke detectors in the home of an elderly friend. "Norb can fix anything," is a common sentiment around Lanesboro, and he usually can.
Those tasks give him great pleasure. "I tell people, 'Don't pay me, just pray for me.' That's enough. I read somewhere that life is not about you. Or at least it shouldn't be. That clicked for me. Life is using the talents God has given us to help others. Pretty simple, really."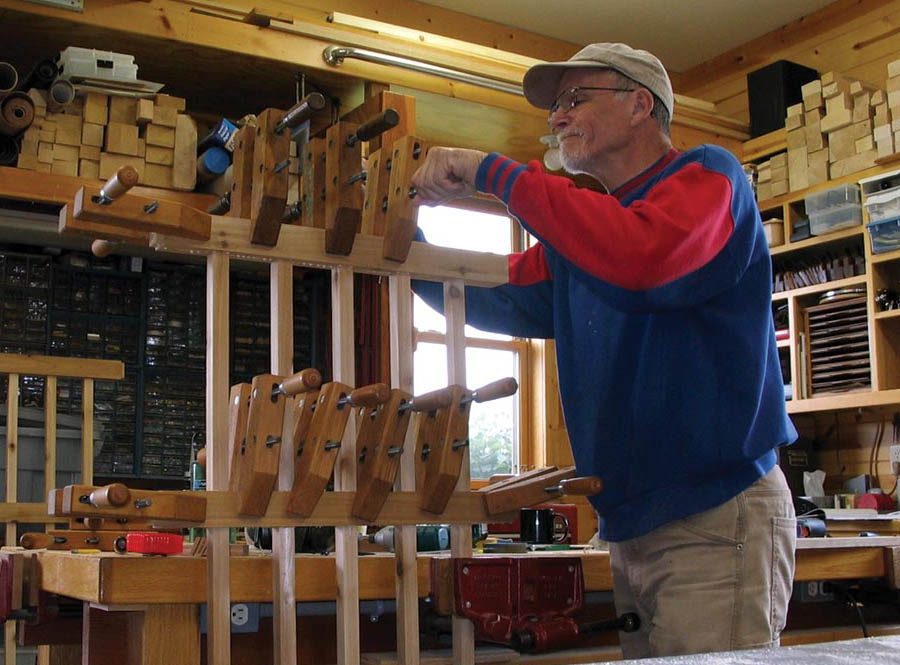 Norb's handiwork is helping build a new community these days, one stretching far beyond Lanesboro's town limits. "I'm part of an Instagram group that connects woodcrafters in the United States, Norway, Sweden, and Denmark. We share current projects, learn from each other, and enjoy the friendship."
Ask Norb Kelly if he's a community builder and he'll tell you no. He doesn't want to talk about it, really. He's too busy just doing it, "making stuff," one nail, one project, one community at a time.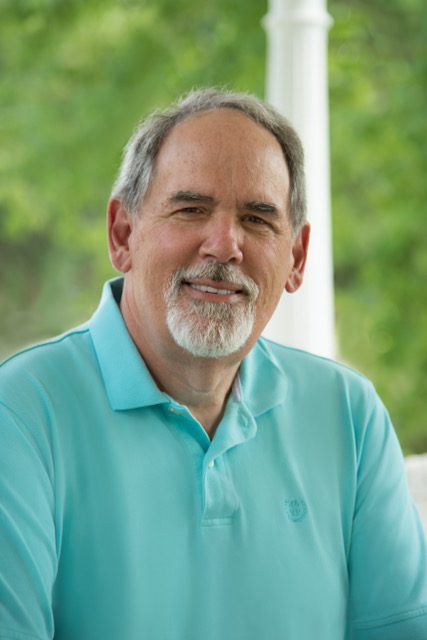 Steve Harris is a freelance writer and the author of "Lanesboro, Minnesota."