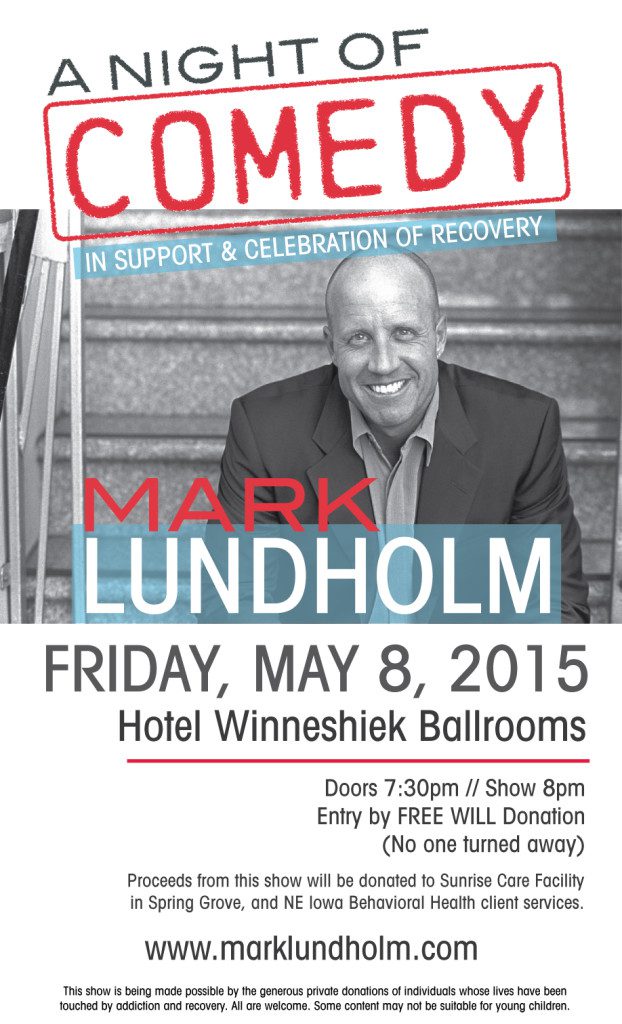 Nationally acclaimed comedian Mark Lundholm will make a valuable and rare appearance May 8 in the unique surroundings of the Hotel Winneshiek in downtown Decorah. The public comedy show is in conjunction with Lundholm's work with area addiction recovery groups. Entry is by free-will donation with proceeds going to Sunrise Recovery in Spring Grove, MN, and NE Iowa Behavioral Health recovery patient services. Lundholm's appearances are being graciously funded by local private individuals affected by substance addiction and recovery.
From humble beginnings on the streets of Oakland, California, as a homeless criminal, mental patient, to a world-renowned entertainer, Mark Lundholm's humor is a wild ride of challenges, changes and 2nd chances. Just out of rehab, while performing a 20 Minute comedy routine at San Quentin State Prison, Mark discovered his childhood survival skill of making people laugh was his ticket out. Armed with plenty of material poking fun at the insanity his life had become, Lundholm has worked his way up – literally from the gutter. It was not long before Mark garnered the attention of Showtime Comedy, and was given his own special. Ultimately Mark's entire story was produced as an off-Broadway play called "Addicted… a comedy of substance".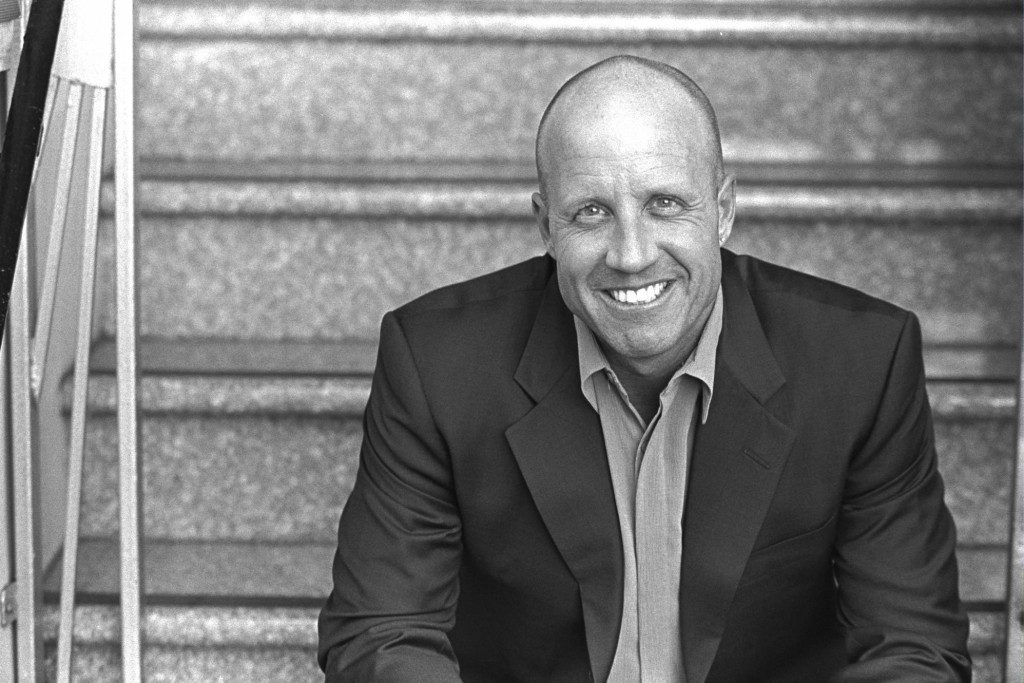 Having performed in all 50 States and 10 foreign countries, including appearances on Comedy Central, Showtime, A&E, NBC, and CBS, Mark Lundholm's pure, dark look at his past, and clever glimpses of the future make this funny man one of the best. Mark has been hailed as "a younger George Carlin" by the Contra-Costa Times, and The New York Times called him "Riveting… Dark and Funny!" The San Francisco Chronicle said he was "Funny. Cannily rendered… comic precision." Mark has performed for Eric Clapton, Donald Trump, Jerry Stiller, and former President Ford. Taking the time to give a little back each year, Mark re-visits a handful of jails and prisons, rehab centers, homeless shelters and other places he has lived.
The public comedy show begins at 8pm (7:30pm doors), May 8th in the Hotel Winneshiek Ballrooms in downtown Decorah. Entry is by free-will donation, with no one being turned away. Lundholm's visit to NE Iowa is being generously funded by private individuals whom have been touched by addiction recovery. The performance, as Lundholm says, is "PG35", with strong adult content, and all comedy fans are welcome.