This year marks the 100th anniversary of the Aase Haugen Home, or Aase Haugen Senior Services as it is now known. What was created out of one woman's humble and trying Norwegian immigrant life has served so many over the past Century in NE Iowa. In 1915, Aase Haugen donated 240 acres of family farm as the location for the original home. She had taken care of her entire extended family throughout her life, never marrying or having children, and found herself alone in her final years. Her hope was to provide something else for others – a community to be at peace in.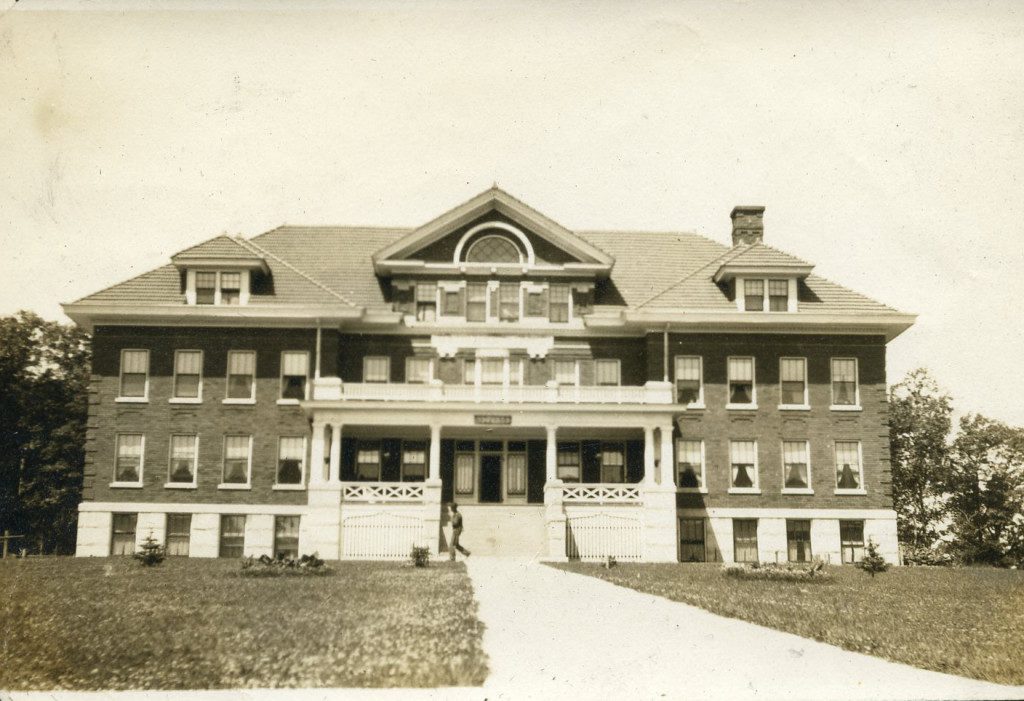 From the Home's original location on the rail line just west of Decorah (now the Schwarz family South Bear School), to the current locations on Decorah's West side and the Vennehjem Active 55+ Community, this organization has touched thousands of lives in our region.
A wonderful history of Aase Haugen has recently been rekindled on the www.imaginenortheastiowa.com website with more to come.
To Celebrate the Centennial, many events have been planned including:
– A concert and presentation on Norwegian composer (and former Aase resident) Theodora Cormonton. March 28th at 7pm and March 29th at 1:30pm in the Decorah Lutheran Sanctuary.
– April 12 – Traditional Hoilday Easter Dinner with Aase Haugen residents, family, friends, and staff. 11:30am. (reserve ahead at 563-382-6521)
– May 18 – Aase Haugen Centennial Golf Scramble
– May 25 – Memorial Day Service at the original Aase Haugen Cemetery with a reception following at Vennehjem
– June 30 – Centennial Dedication Ceremony and Family Picnic at the original Aase Haugen Home.
Find out more at www.aasehaugen.com or by calling 563-382-6521