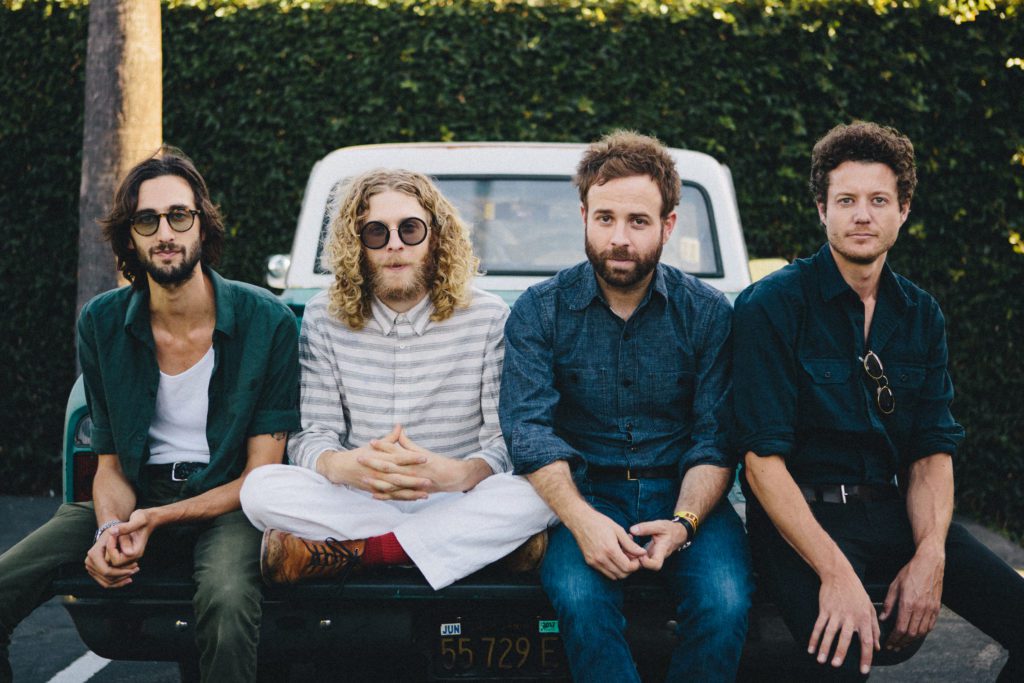 Dawes will be performing at the Cavalier Theatre in La Crosse, WI on Tuesday, October 17, 2017. Catch a ticket here if it isn't already sold out.
Dawes is:
Wylie Gelber – bass
Taylor Goldsmith – guitars
Griffin Goldsmith – drums
Lee Pardini – keys
Interview by Benji Nichols / Inspire(d) 2017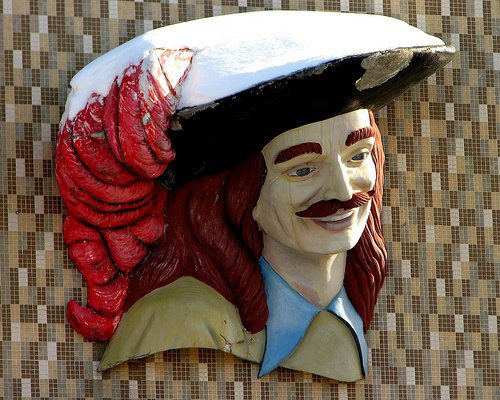 The Cavalier Lounge & Theatre in La Crosse has been working hard the past few years to create a space that can house national shows on a regional level. Owner Jason LaCourse has poured much into the club and lounge, and caught a few breaks along the way – including an evening with West coast rockers Dawes coming up October 17. Here at Inspire(d) HQ we've been fans of Dawes since around 2009, catching them at Gabe's Oasis in Iowa City, after enjoying their first Daytrotter.com session. Dawes played on 2016's 'Gentleman of the Road' festival hosted by Mumford and Sons in Waverly, IA as well and continue to reach new heights as the they pound the road. They're latest release "We're All Gonna Die" is out on the band's own HUB Record label. They play the Cavalier Theatre in La Crosse on Tuesday, October 17. (Click here for tickets – if they aren't already sold out!) Inspire(d) was given the opportunity to catch up with Lee Pardini, keyboard player for Dawes, while he was en route to San Francisco for the Outside Lands Festival in Golden Gate Park. Lee has been with Dawes for the past two years and has played an influential roll in the bands growth with his tasty key chops that reach far beyond rock and roll.
Roll the tape…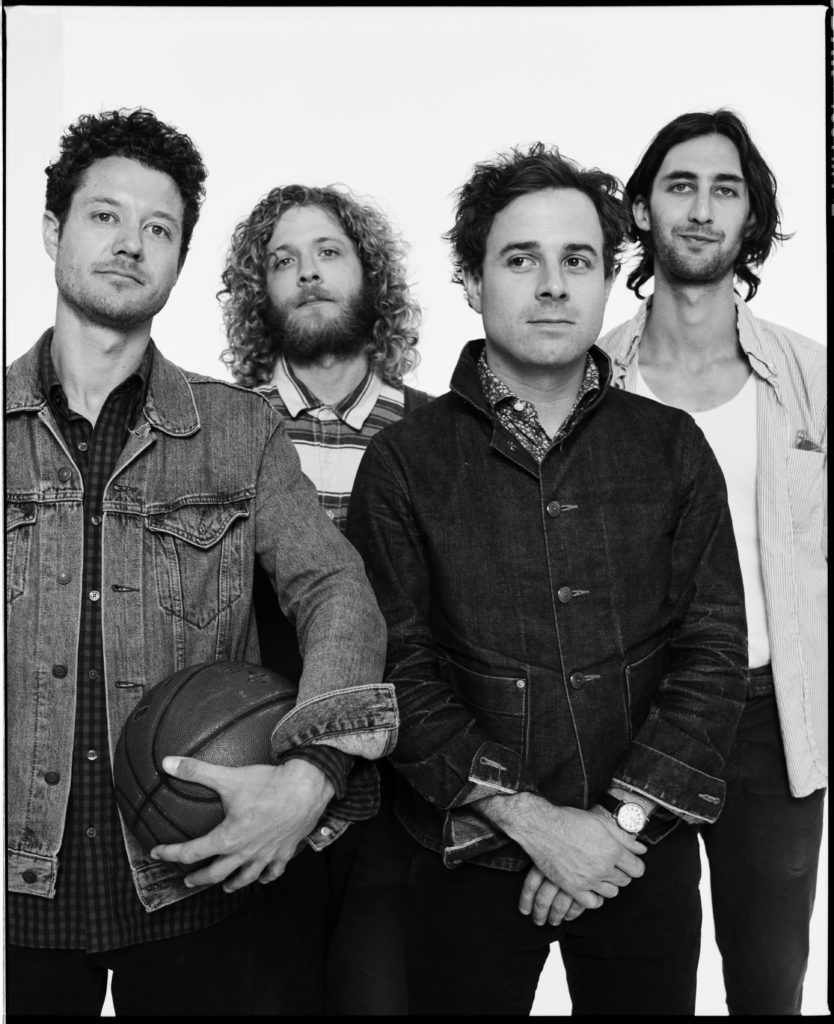 I(d): You guys keep –good- company. We saw Dawes play on the 'Gentleman of the Road' show in Waverly, Iowa with Mumford and Sons. The band has a history with artists like Bob Dylan, Jackson Browne, Robbie Robertson, Elvis Costello, and Dave Rawlings. You're staring down tours with John Mayer and Kings of Leon this fall. What's it like knowing you are working with some of the most revered musicians in the world?
LP: We couldn't be more excited – and these are all really different experiences. When we do the "evening with" shows (like the upcoming La Crosse show), it is us for two and a half hours with the crowd – its really intimate, and we're excited to bring that to the audience. When we're on the road supporting larger tours of this stature – musically speaking, its great to be around artists of this caliber – but then its also exciting playing in front of a lot of audiences that maybe don't know us so well – or at all. Being able to craft a 45 minute set to capture an audience is a really great challenge, and ultimately, it is all about the music first – so it's quite an experience. We couldn't be looking more forward to it.
I(d): We're All Gonna Die, came out last September on your own 'HUB records' label. It was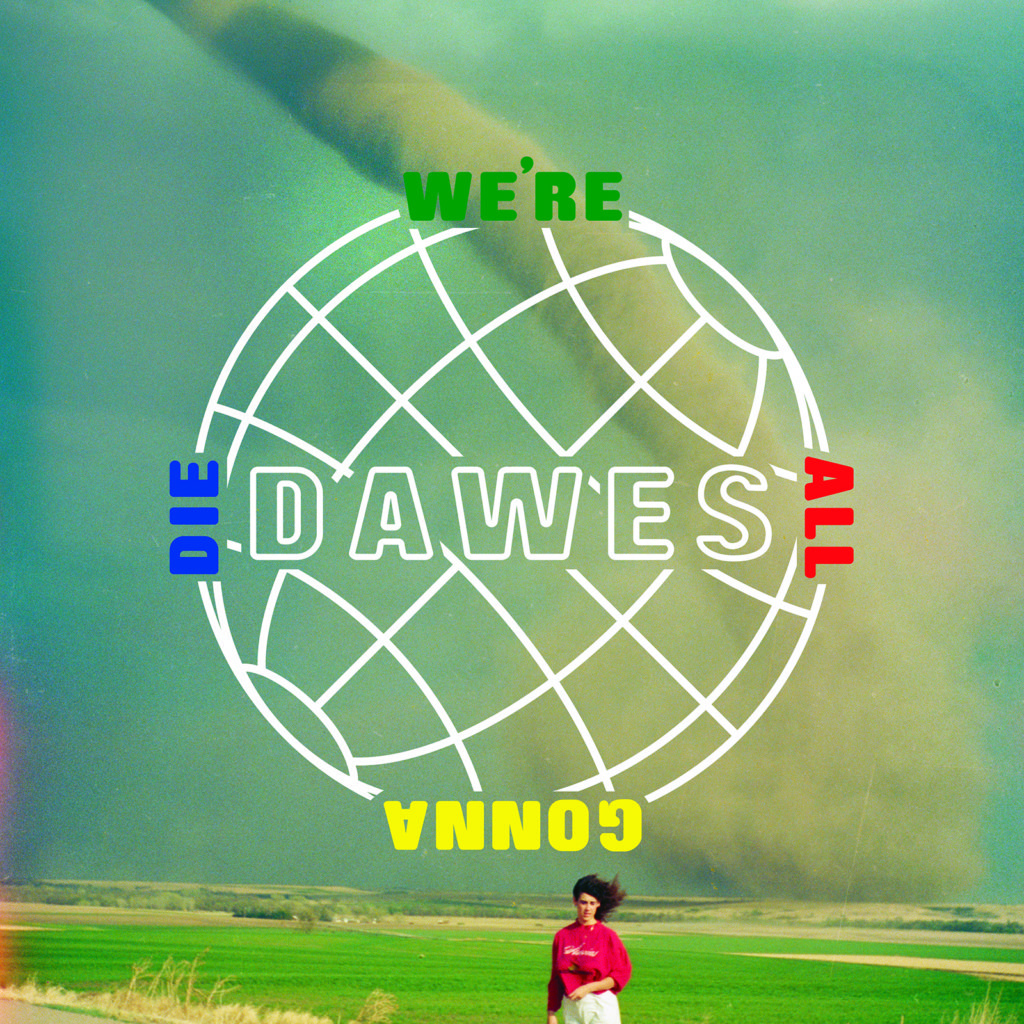 produced by long time friend of the band Blake Mills. How has it been watching an album take life?
LP: Its been amazing – there were a lot of new sounds and textures on this record, and the recording process itself was a really great process. It's a new sound that has developed – and its been exciting to see people really accepting us pushing things forward. Watching the audience in the live shows be familiar with a new record is kind of crazy too. One of the first shows we played after the record came out – like a week after, people in the crowd knew all the words to 'One of Us' – and that was such a great feeling. Over the past months playing the songs live really helps us grab ahold of how fans are connecting to the songs in so many different ways. Its been a great year – and we're always trying new things, pushing ourselves to be better and make the most out of the shows.
I(d): We were checking out the "Custom Vintage Keys" trio session video that you did, and it is so tasty. Its clear you enjoy vintage key gear. What's your jam these days?
LP: I've always been a big jazz fan – and studied a very broad world of jazz that I'm constantly digging into. I've also been listening to a particular set of Herbie Hancock records from the 70s – lots of textures. I've been digging into a lot of synthesizer stuff – which is something I've been working to bring to Dawes. You know – t's a life long study. I know it sounds a little like a California stereotype, but I've been listening to a lot of Bob Marly lately as well. The keyboard work on every single one of his records is just incredible. Its economical, its groovy, and the songs are so good. From an education standpoint, the players he had on his records were so great. There's always Dire Straits – the guys love Mark Knopfler. Allen Clark from Dire Straits is unbelieveable – and the way that band could extend their songs – really incredible. And always, there's a decent amount of Grateful Dead that I'm listening to.

I(d): The upper Midwest is a funny place – and a lot of people still don't give us much thought, but with outlets like Daytrotter, and the Codfish Hollow Barnstormers (Maquoketa) – we have some authentic stuff happening out here. La Crosse is right on the Mississippi River in the heart of the "Driftless" region – have you been to this area before? Any thoughts on the Midwest?
LP: Oh Yeah, absolutely. I've spent a lot of time in the Midwest over the years – I love it. There's just an – its like another version of Southern hospitality. Everyone is so sweet. Take Codfish Hollow – the people there really care – they're hip to what's happening, and they care about being hospitable. You don't get that everywhere. What strikes me is the amount of pride that people take, especially in the Midwest, in creating a great space for music and making people feel welcome and comfortable – its great. •