Fulfilling a Vision: Winneshiek County Conservation Announces New Bike Trail and Park Initiative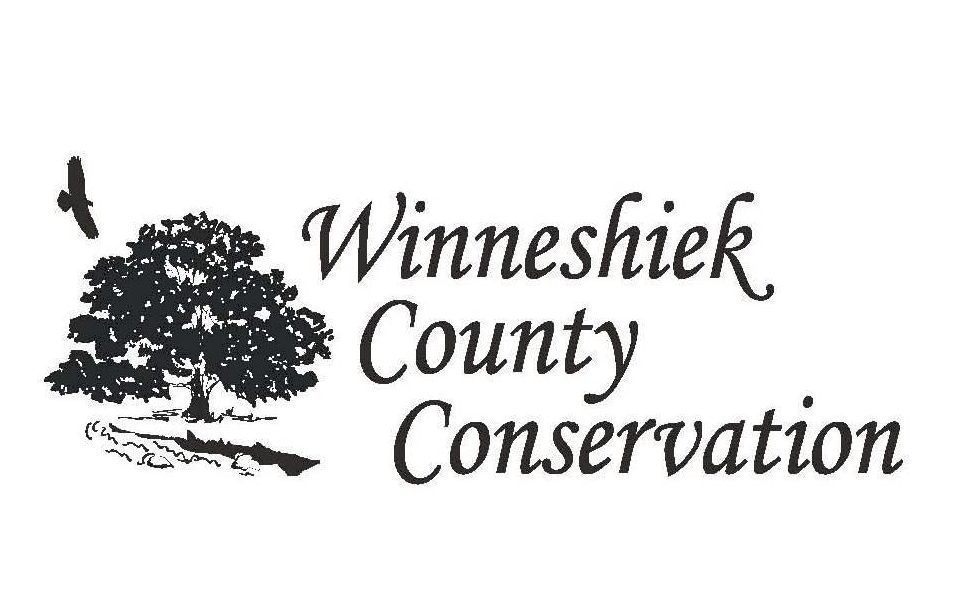 Imagine a trail that will connect the Trout Run Trail to the Prairie Farmer Recreational Trail, creating a 43-mile trail system and linking four towns. Picture an idyllic heritage farm nestled along the banks of Dry Run Creek, made available for public use and enjoyment in the form of the newest county park.
Both of these visions are now one step closer to reality, as the Winneshiek County Conservation Board has initiated projects linking the Trout Run and Prairie Farmer trails and developing a new county park. Land recently purchased on behalf of the Conservation Board will become Neste Valley Recreational Area, a 170-acre park southwest of Decorah. Neste Valley will eventually serve as a mid-way trailhead on Dry Run Trail, an 8-mile trail link that will run parallel to Highway 52 between Decorah and Calmar.
Neste Valley Recreation Area
Neste Valley Recreation Area will sit just 2.5 trail miles from Decorah and will offer numerous outdoor recreation opportunities. Though no plans have been finalized, the Conservation Board envisions the park offering picnicking, camping, cabins, interpretive and hiking trails, a conservation education center, and programming.
"Neste Valley will bring so much to Winneshiek County, for residents and visitors alike" says Barb Schroeder, director of the Conservation Board. "It will offer great outdoor recreation opportunities, provide a new destination for bikers, help meet the need for more camping in the county, and serve as a wildlife sanctuary as natural habitats become more and more scarce."
The farm that makes up Neste Valley was one of the first Norwegian settlements in Winneshiek County and still features many of its original outbuildings and the remnants of the historic log home, which was transported to a museum in Norway in 2005 to serve as an example of a typical Norwegian settlement home in Iowa. More than 70 acres of the park are covered with mature native woodlands and remnant oak savanna, and a mile of Dry Run Creek winds through the property. Restoration work on the land has already begun to help renovate and restore the prairies, wetlands, and woodlands on the property, and local wildlife groups and volunteers, including Pheasants Forever, have pledged their future assistance.
"This will be the first new land purchased for a park by the Conservation Board in 21 years," says Schroeder. "We are excited to be able to protect this property and to make it available for public use, particularly since it will be so accessible from the Trout Run Trail."
Neste Valley Recreation Area was purchased by the Iowa Natural Heritage Foundation, which will transfer ownership to the Conservation Board once all funds are raised.
Former property owners, Ingrid Neste, Mary Neste, and Michele Stefanick, collaborated with the Conservation Board and the Iowa Natural Heritage Foundation to help make the sale possible, donating a portion of the value of the farm. They were honored for their partnership at the 2013 Gift to Iowa's Future Day at the state capital, a day designated to celebrate and honor those individuals, corporations, and organizations that have helped permanently protect land for parks, trails, and natural areas in Iowa.
The idea for a park at Neste Valley was first proposed by Ingrid Neste, when she approached the Conservation Board and expressed her desire for continued care and conservation of the family farm and the development of a trail on the railbed that would allow public access and promote outdoor recreation. Paul Neste, late husband of Ingrid Neste, implemented organic farming and rotational grazing practices on the farm until his death.
"Without the forethought and generosity of the Neste family, this land would not have been conserved," says Schroeder. "Their dedication to protecting our natural resources cannot be overstated."
Dry Run Trail: A Long-Awaited Link
"Since before the Trout Run Trail was even completed, people have been asking when it will connect to the Prairie Farmer Trail," says Schroeder. "We are thrilled that this project is finally getting started."
The proposed route for Dry Run Trail will leave Decorah near the intersection of highways 9 and 52, following the historic path of the Chicago, Milwaukee, St. Paul, and Pacific railroad corridor south until it meets the Prairie Farmer Trail near Conover. The linked trails will create more than 40 miles of connected trails linking Cresco, Ridgeway, Calmar, and Decorah.
The trail will lead riders on a unique rural adventure along a riparian corridor, past limestone outcroppings, and through rolling pastures and oak savannahs. Dry Run Trail will connect the level grade, native prairies, and farm views of the Prairie Farmer Trail with the hills, streams, and overlooks of the Trout Run Trail. Neste Valley Recreation Area will be just 2.5 trail miles from Decorah, providing an easily accessible picnic, camping, and educational destination for trail users.
"Dry Run Trail is important for the links it creates to other trails, but it will also be a wonderful trail in its own right," says Schroeder. "We plan to approach the trail as a linear park, managing it as a wildlife habitat that we are lucky enough to get to enjoy as well."
Landowner Cooperation Fundamental Aspect of Trail Project
A mile of the proposed Dry Run Trail route will run through Neste Valley, but the remainder of the land along the route must still be secured. Currently half of the trail route is in the appraisal process and nearly all the landowners along the route have agreed in principle to donate, sell, or provided easements through their land to facilitate the trail.
Trail building is not a quick process. For example, the Trout Run Trail took over 10 years to complete. Development of the Dry Run Trail will involve multiple years of development and funding sources. To date, the trail has received over $1.8 million dollars toward the estimated $3.5 million project, all from funding sources that cannot be used for road projects. The full Dry Run Trail will require a box culvert under  Highway 52, right-of-way purchases easements, five trail bridges, and 8 miles of pavement.
Funds Needed to Complete Projects
The Conservation Board has secured and is pursuing a wide range of grants to help fund the Neste Valley, and the Dry Run Trail, but will soon be initiating a private funds drive as well.
"Conservation and trail grants are incredibly competitive," said Schroeder, "and many require significant matching funds from other sources. The greater the community support we can show for these projects, the better our chances at getting outside funds to help make them a reality."
Tax-deductible donations can be directed to the Iowa Natural Heritage Foundation and can be designated specifically toward Neste Valley, Dry Run Trail, or bridge replacements. Recognition donation levels are available.
For more information, please contact the Winneshiek County Conservation Board at (563) 534-7145.