Looking for a gift for mom for Mother's Day?
Or dad for Father's Day? Or anyone special for any special day? We've got the perfect thing: Make your own mini-magazine – it's such a sweet gift!
Materials:
• Front page
• Back page
• Scissors
• Piece of yarn or string about 6-8 inches long
• Hole puncher
• Markers/Crayons/Pens/Pencils/Etc
• Kid(s) – you know, for filling out these cute little things
Print the mini magazine templates – first the front, then load the page back in your printer so it will print the back side as well.
Cut on the dotted line to separate the pages.
Fold one page with the heart on the outside (this is the cover) and fold the other page with the "you and me' frame on the outside.
Place the You and me page into the other page (so the "You make me laugh when you.." page is facing the You and me frame).
Open both pages up and punch two holes in the "spine" (which is just the fold).
Thread the yarn or string through the pages like so. And tie on the outside.
Now it's time for your kiddos to get creative!
If you're making this for mom, of course, it's generally best for a different grown-up or helper to work on this with the kid (you know, so it's a surprise)!
Fill out each page and have your kids color pictures within. Encourage them to get as creative as they want!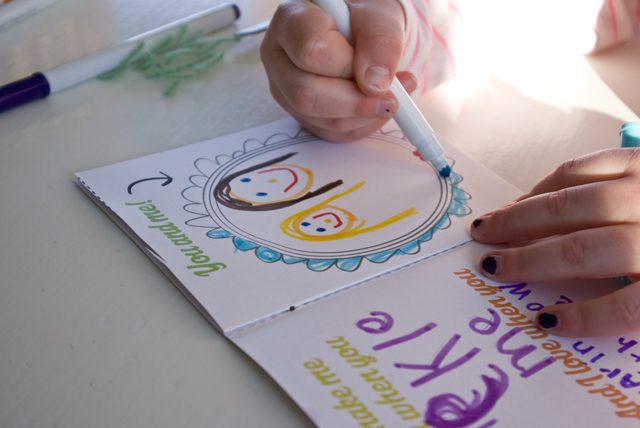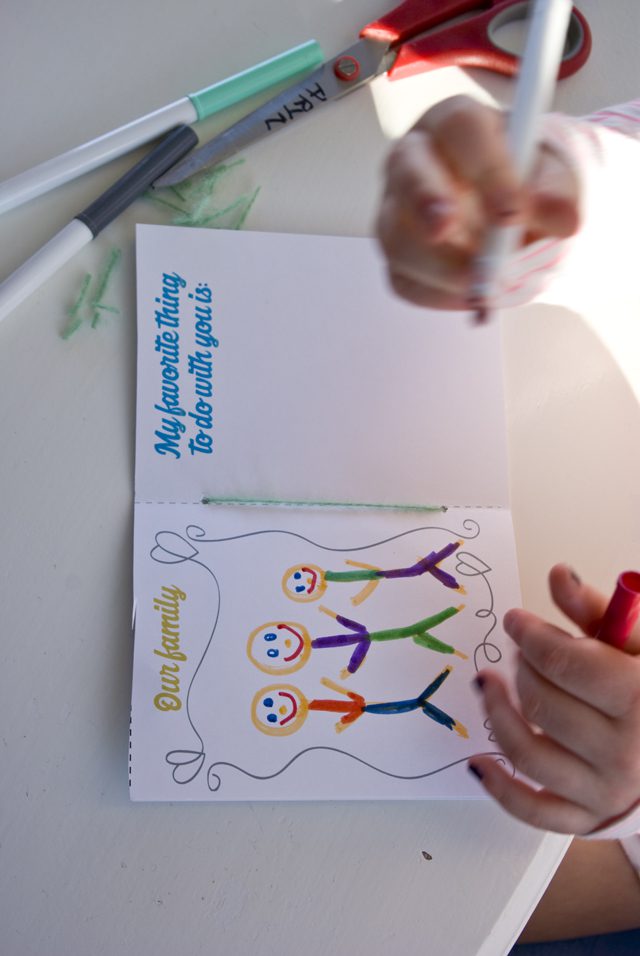 Gift your sweet Mini Magazine to your special person – they will love it!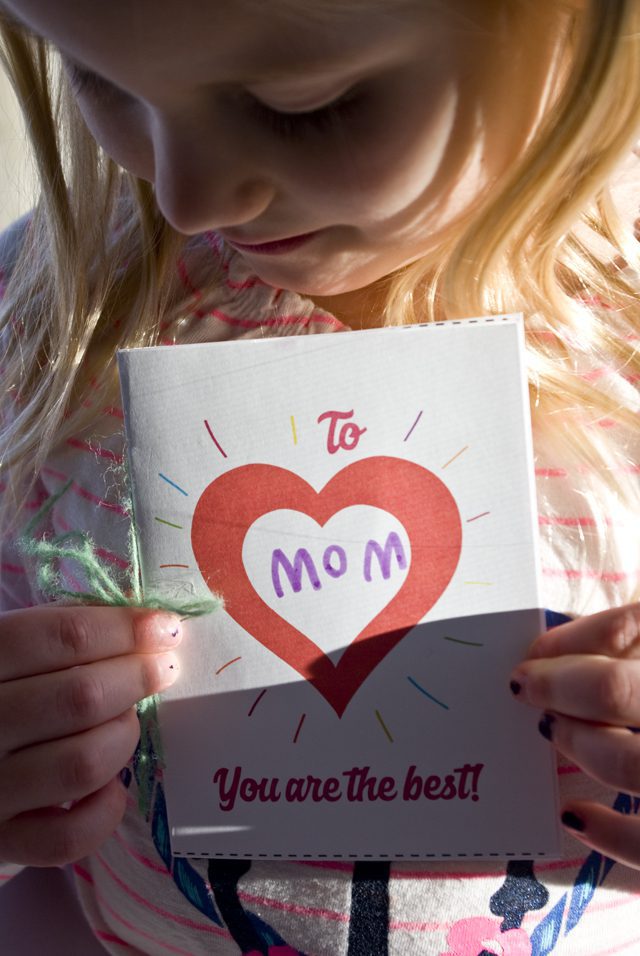 Happy Mother's Day, Father's Day, birthday, you day – You are the best!
XOXO,
Aryn (and Roxie too)