By Aryn Henning Nichols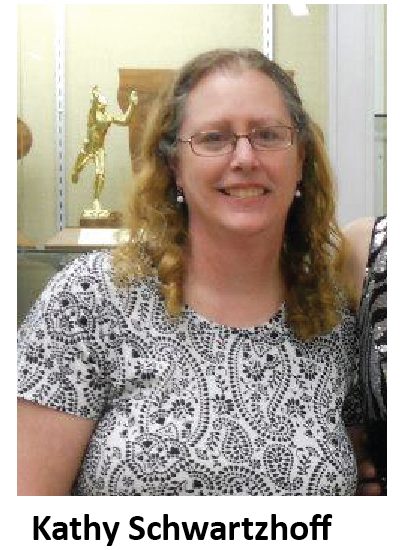 Kathy Schwartzhoff sits in an office in Helping Services for Youth and Family, a stack of papers neatly piled in front of her – details and history at the ready as she shares stories from her two decades working as mentoring coordinator in Northeast Iowa. The office is situated in a cozy house on a corner lot in Decorah, but Kathy's not "home" there often. She's more likely traveling around the region playing – but really, working – matchmaker.
It's not matchmaking like you might think. Kathy is a friendship matchmaker. She makes mentor matches for kids looking for time with an adult, or a fun reason to get out and explore, or kids simply wanting to make another friend.
"Lasting relationships," Kathy says. "That's the life force of mentoring."
"One man – every time I see him, he gives me an update like, 'My guy called to talk about college with me,'" she continues. "They're still in each others' lives. And that's just one person sharing his story. I hear the same kinds of stories from people who have only done mentoring for a year."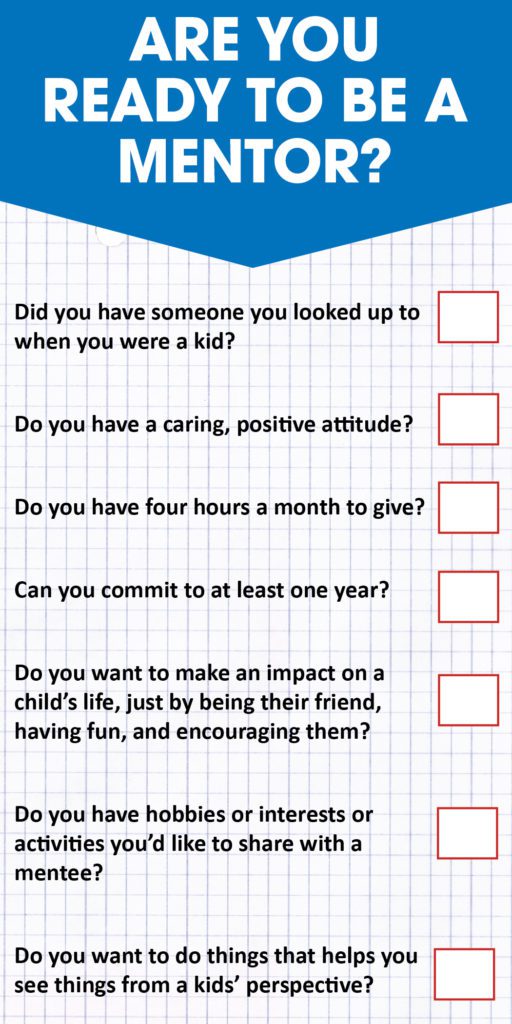 The concept behind mentoring is really pretty simple: Connect a youth with a responsible adult, and build a healthy friendship. Mentors are not parents, psychologists, or social workers. Rather, they're role models, sharing their time and experiences with a young person.
Winneshiek County celebrated 20 years of providing kids mentors in January of 2018, and the two-decade anniversary for Howard and Allamakee was November 2018. Delaware County began in 2009.
Kathy has led the Winneshiek program from the start, and she's been in charge of all three of the Northeast Iowa county programs for the last 15 years.
But it all started at a meeting amongst various local non-profits and agencies.
"Someone said, 'We've been hearing about mentoring programs. Is anyone interested?'" Kathy says. "Eight or 10 people raised their hands, and we were off."
"It took two years to get it going. We built it from scratch," she continues. "We looked at a lot of programs across the country – pamphlets, information… I mean this was before the Internet. We gathered everything and picked what we thought would best suit the program we wanted to build."
Everyone took little portions, and slowly, they put together criteria and training, and launched the program with just 10 mentors and mentees.
"We had no money. No other volunteers. No staff. Now try doing that," Kathy says with a laugh.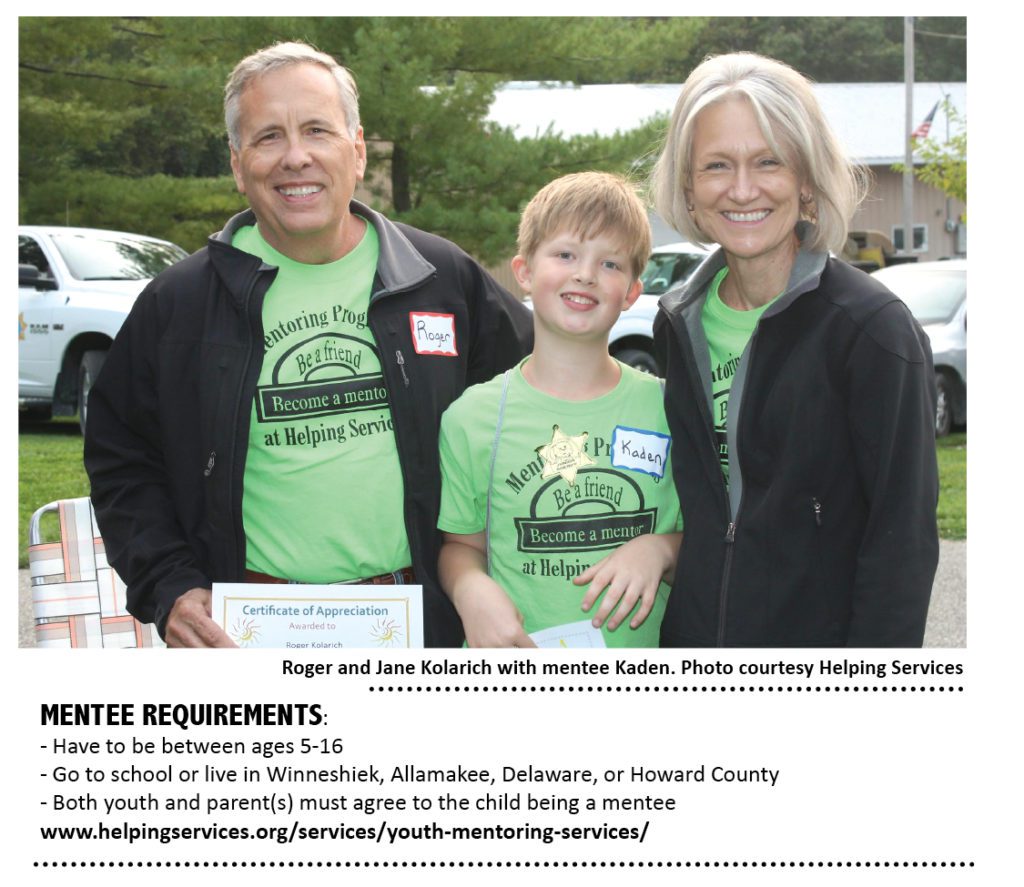 The process for mentors goes like this: After potential mentors fill out an application, they complete an interview with Kathy and a two-hour training. Once approved, their basic requirements are that they spend four hours per month with their mentee and they sign on for at least a one-year commitment. Mentors can be individuals, couples (or two friends) or a family.
"As soon as I get an application, I call them on the phone," Kathy says. "I'm in the business of building relationships, and I want to build a relationship with you as well."
Decorah resident and business owner Paul Bauhs has been a mentor since April of 2017. His mentee, Jacob – or Jake – is eight years old.
"I signed up to be a mentor for a couple of reasons," Paul says. "First, since I'm single with two grown kids who live out of the area, my life seemed to have gotten pretty self-centered. Mentoring seemed like a good way to 'give back.' Secondly, I like the idea of being a supportive friend to someone just starting out in life, sharing ideas and skills and interests, doing projects, and just plain having fun."
They have a regular Wednesday evening ping pong match, and hang out on weekends when the schedule allows. It's rewarding for both mentor and mentee.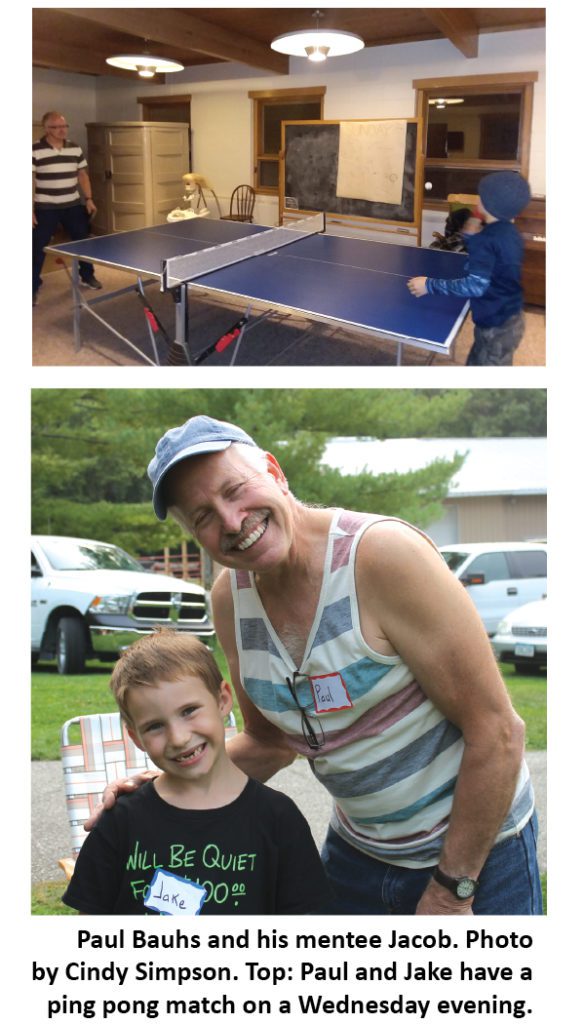 "The best part of being a mentor for me, I think, is being that supportive friend that Jake can count on for serious discussions if need be," Paul says, "as well as someone to enjoy all kinds of fun activities with."
Jake agrees. "I like getting to do all the fun stuff like rollerskating and ping pong," he says. And what kid wouldn't? As for Becca, Jake's mom, she says she wanted her son to have a positive role model outside of the family. Paul and Jake have hit it off well, and that's in large part to Kathy's specialty: Making a good match between mentor and mentee.
"A big part is personality," she says. "The criteria can fit, but that doesn't mean the personalities will."
To become a mentee, youth must be between ages five and 16, live or attend school in Winneshiek, Allamakee, Delaware, or Howard County, and both kid and parent(s) must agree on the child having a mentor. The mentee / parents fill out an application, and then they have an interview with Kathy, where she asks the child questions about interests and wishes for an ideal role model. Kathy spends a lot of time listening and observing – she's honed her skill over decades of experience in making a good mentor/mentee match.
"People sometimes say, 'Kathy, how do you do that?'" she says. "Part of it is watching people's mannerisms…How they talk. How they are. It's not always what they say, but how they are. That helps me know if it's right."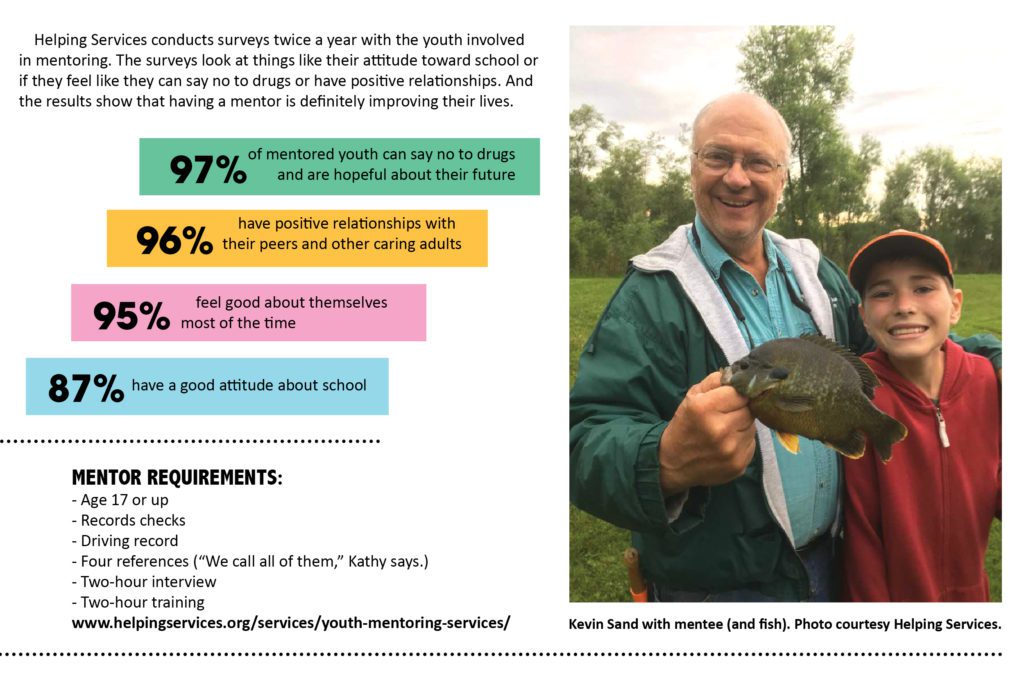 Since day one, more than 1000 kids have been connected to a role model through youth mentoring. There are currently 76 kids taking part in Helping Services Youth Mentoring here in Northeast Iowa. And the impact of these friendships made between mentor and mentee goes deeper than just the two of them. Add in any other kids in the family, parents, and friends, and you've got a pretty wide-reaching, positive influence.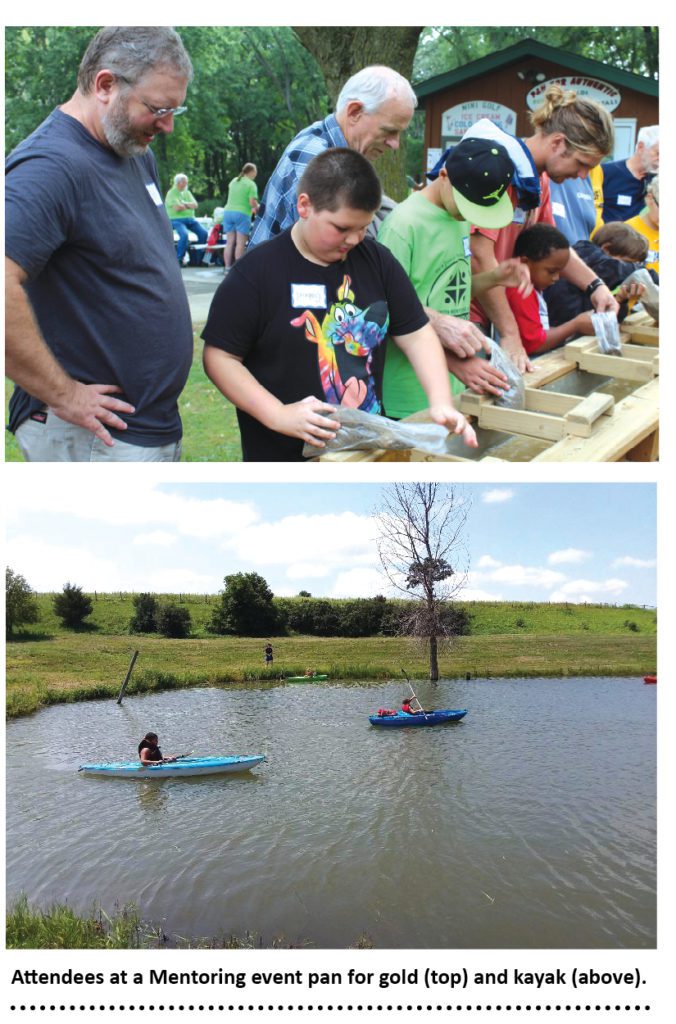 This January marks the 17th anniversary of National Mentoring Month. There are currently about 25 to 30 kids waiting to find a mentor here. For four hours a month, a mentor could help these kids add more positive experiences to their lives.
"It doesn't have to be a fancy-schmancy outing," Kathy says. "We had one mentee who was so excited to simply wash a car with his mentor one sunny day."
There are also opportunities to "try it out" or sign on with less commitment though events. These are fun group outings like picnics, trips to local museums, and more. A Mentor For A Day is a person who has agreed to attend a mentoring event as a friend to a youth whose regular mentor could not attend, or one who is on the waiting list for a mentor.
These events are popular for mentors, mentees, Mentors For A Day, staff…pretty much all who attend.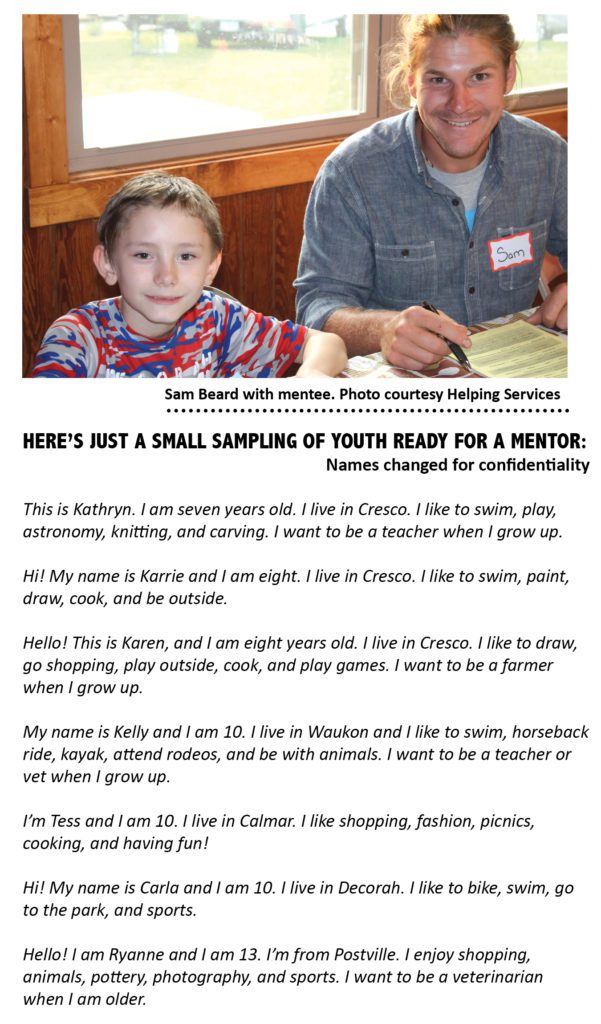 "I asked Jacob what he thought about a recent event they attended, and his reply was, 'I just liked being here. Being with the people I was with.'" Kathy says. "It just as simple as that."
"We have this opportunity to make a difference in these kids' lives," she continues. "What they are facing at home? What are their challenges? Where do they find joy? All I know for sure is that Jacob found joy that day."
Aryn Henning Nichols thinks the Helping Services Youth Mentoring Program is great, and encourages you to check it out if you're even just a little bit interested. Let's spread more positivity in this world!
Go to www.helpingservices.org/youth-mentoring-services/ to apply or get more information.