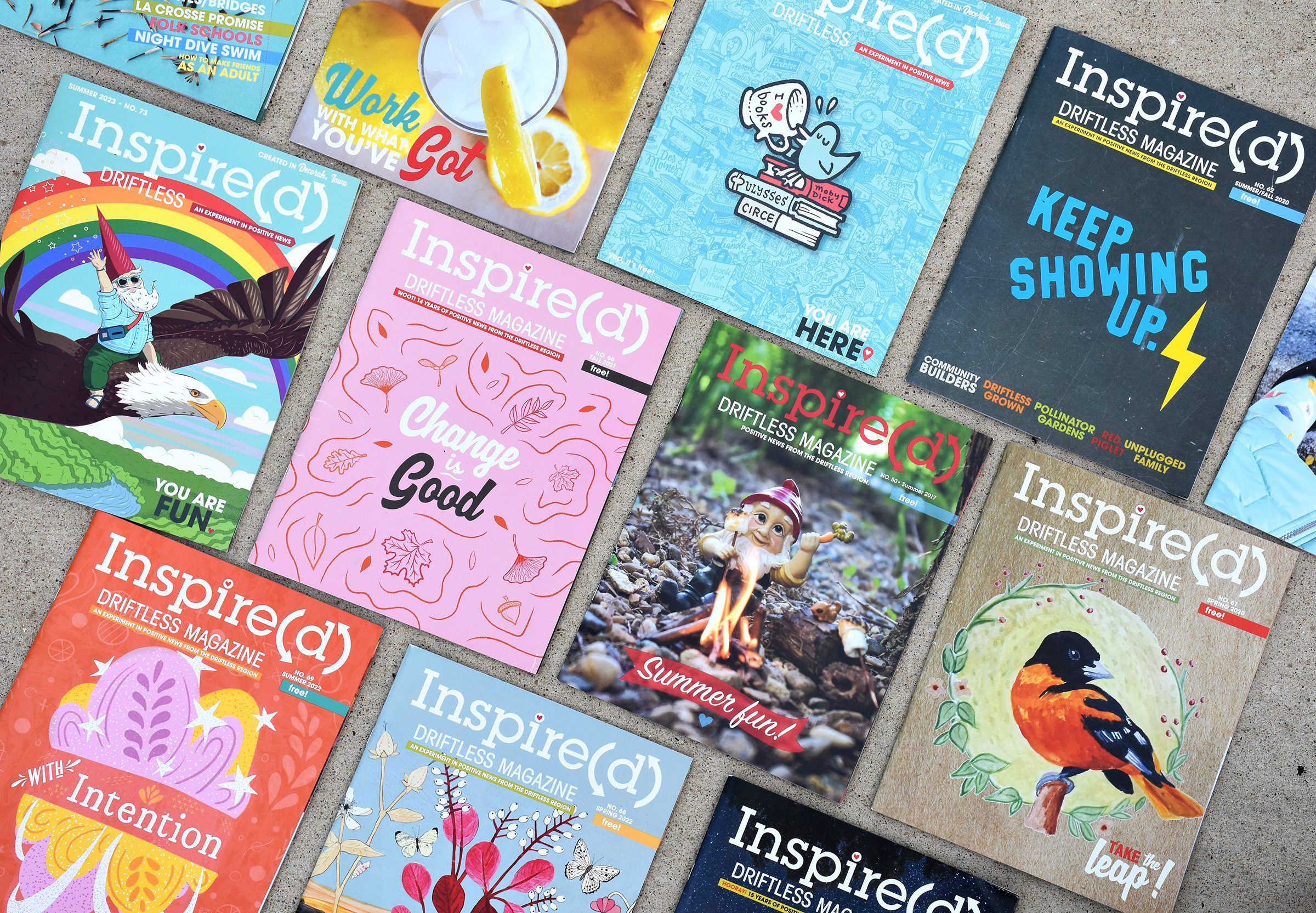 Membership: Join the Inspire(d) Family!
Do you dig what we're doing with Inspire(d)? Would you like to support the effort? Join the Inspire(d) Family by becoming a Member!
Your basic "family" membership, $35, gets you a year of Inspire(d) – good news will be delivered to your mailbox all year (currently that's 4 issues/year)! Woot!
Why membership? We consider everyone who is helping with this positive news movement a part of the family – your show of support isn't just about getting a subscription in the mail, it's about changing the world!
Inspire(d) memberships make great gifts too! Give some inspire(d) ideas to a loved one this year for graduation, holidays, or just to say you care – four issues packed with good news will go safely and directly to their door throughout the year. Just fill out the recipient section of the below form, and we'll get those positive new mags to them each quarter!.
Sign up by filling out the form below (it will take you to PayPal to complete your transaction) or, if you prefer, send your name, address (and your friend's/family member's address, if you're making it a gift), and a check to Inspire(d) for $35 to:
Inspire(d) Media
412 Oak Street
Decorah, IA 52101.
Of course, Inspire(d) is still distributed in the Driftless Region tri-state area, available free at roughly 150 locations. Check out our distribution list to see exactly where you can pick up your copy. And THANKS for reading!
---
---
Membership to Inspire(d)
Fill out this form to get Inspire(d) Magazine sent in the mail to you, four times a year!
---
---
---
---
Make a Donation
Don't need to get a magazine in the mail?
You can still support Inspire(d) and become a Member through a donation of any amount!
Thank you! We appreciate your support!