Maryann Baldwin loves to plant the seeds of ideas. Whether she's mentoring local entrepreneurs, supporting city agencies like the Lansing Parks and Recreation department, volunteering through the Lansing Women in Business group, or running her new coworking space, Lansing Office Works in Lansing, Iowa, Maryann perfectly illustrates the positive impact a community builder can have.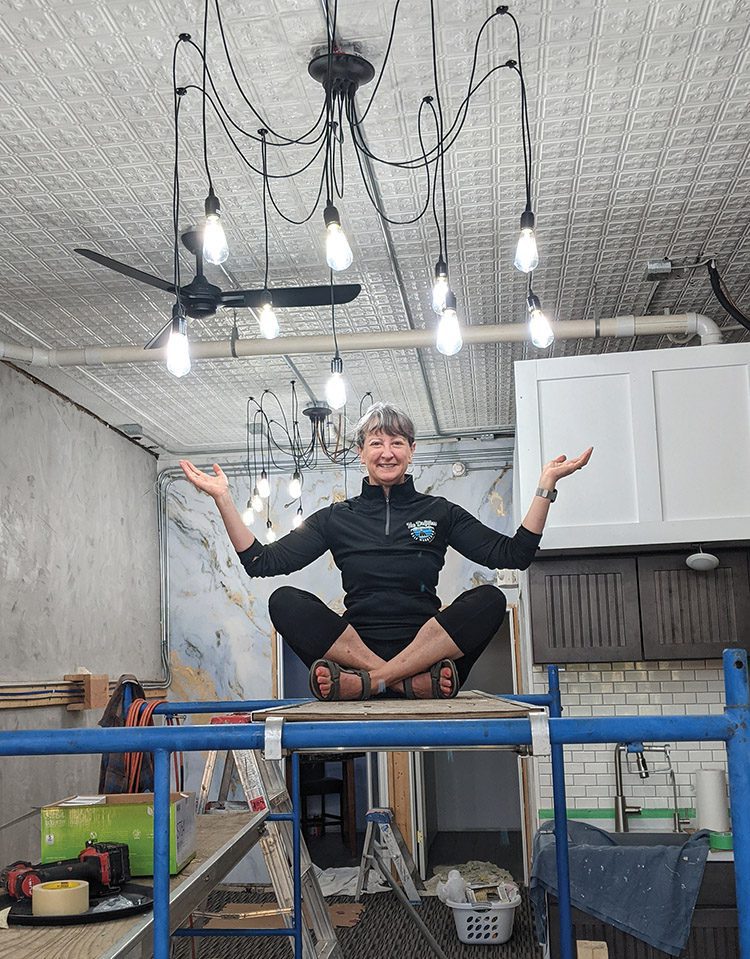 However, she quickly credits those around her for making things happen.
"The way I see it, I've just created a garden. I provide the sunlight and fertilizer and water, and then I stand back and let it happen," Maryann says. "Everything is connected, and it's so fun to watch things grow."
Connections, both intentional and unexpected – plus a little bit of serendipity – have shaped Maryann's path since she retired from a media and market research career in 2017. When she decided to resume the violin lessons she enjoyed as a child, for example, she spotted a flier from a violin teacher who happened to live just a mile down the road. When Maryann wanted to teach Pilates, she approached the Lansing Fitness Center owner about offering classes there, and within a few months, she ended up purchasing it. Later, as she contemplated a new business concept, a coworking space that would offer resources and events for small businesses, someone reached out about buying the fitness center from her.
"For me, that's what's great about life. These paths open up, and you look down them and say, 'That sounds like fun. I think I'd like to do that,'" she says.
Maryann grew up in Rochester, New York, and worked in Green Bay, Los Angeles, Orlando, Chicago, and beyond before discovering the Driftless Region 20 years ago. She and her husband bought property in western Wisconsin two weeks after their first visit, and they made a permanent move to De Soto in 2013.
"The fact that I have lived in large, metropolitan areas makes me really appreciate what I have here. While big cities have lots to offer, I'd rather visit the cities and come home to a rural environment. It's incredible to be able to live in a place like this," she says.
Maryann tired of the frequent work travel in her corporate career, but all that time on the road paved the plan for her new venture, Lansing Office Works. While visiting clients in various cities, she often plugged into shared office spaces with flexible membership levels. Geared toward remote workers and entrepreneurs, these coworking spaces typically bundle the use of communal tables or dedicated desks, charging stations, office equipment, internet access, and other perks. Some also offer networking events, educational seminars, and business coaching services.
As she outlined how a Lansing coworking space might look, Maryann talked with Jordan Degree of the Rural Ideas Network. The Dubuque-based nonprofit serves entrepreneurs and economic development organizations in rural communities, providing in-person and virtual resources for small business owners. Through its Innovation Lab program, the Rural Ideas Network also operates coworking hubs in five eastern Iowa communities. (Read about the organization's Dyersville coworking space here.)
Once again, fate was on Maryann's side.
"At the end of our first conversation, Jordan mentioned that they were looking to open other coworking spaces throughout rural Iowa. He said they could help me, if I was interested," she says.
Maryann started scouting locations and found herself drawn to the former Grand Central Station restaurant in downtown Lansing. The building had been sitting empty for several years.
"It was this huge space on the primary business block of Main Street. Every time I came into town, I'd drive by it and think, 'Someday, someone is going to buy that. I wonder who it's going to be.' As I started thinking about selling the fitness center, I realized that I might be the one to bring it back to life," she says.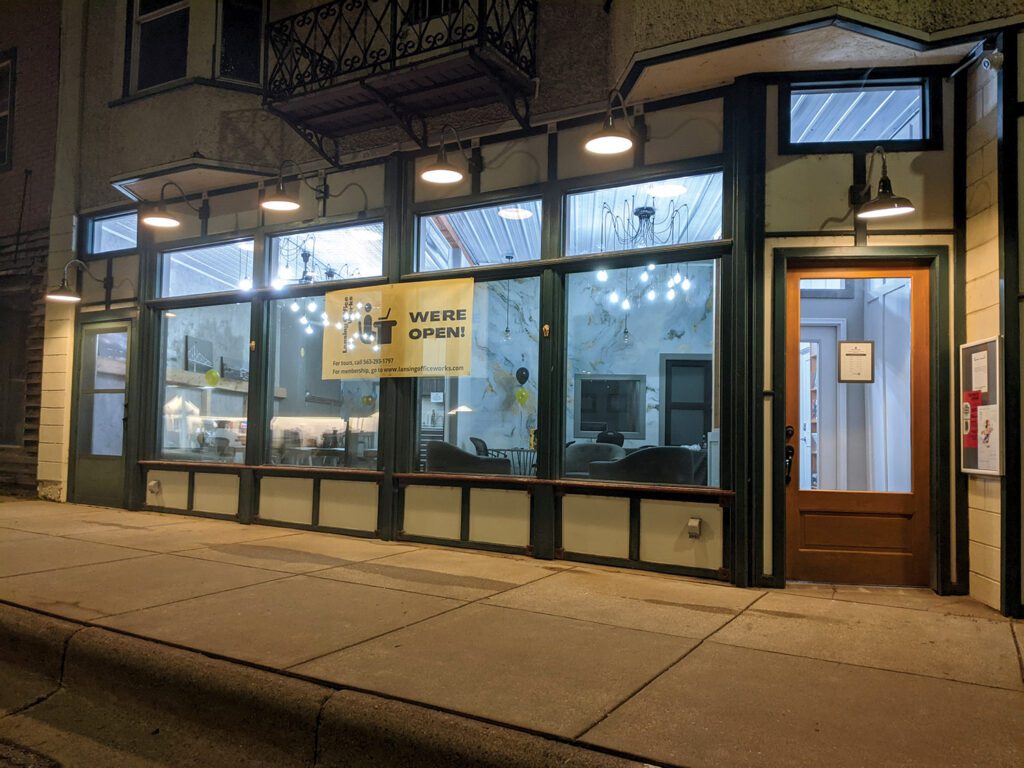 After closing on the property and kicking off interior updates, Maryann worked with the Rural Ideas Network team to build out programming and marketing plans for Lansing Office Works. In advance of the facility's opening, she tapped into the nonprofit's coworking accelerator program for customizable website templates, technological tools, and operational support.
"We launched our network of coworking spaces to create a model that we knew would be sustainable in rural communities, and now we share what we've learned through our coworking accelerator," says Eric Dregne, who directs the Rural Ideas Network's Innovation Lab initiative. "We can help with everything from choosing furniture to building a website to maintaining an operating system that lets people join and manage their coworking plans, book meeting spaces, or navigate door access systems."
While the nonprofit provides an array of business tools, Eric says it takes a strong local partner to make a place like Lansing Office Works succeed. He praises Maryann's professionalism, commitment to the community, and genuine interest in creating opportunities for others.
"She had the vision for bringing a space like this to Lansing, which makes her somebody special. She also has a great business background. Because she's run her own business, she knows the potential pitfalls, she understands what success feels like, and she appreciates what it's like to do your own thing. That makes her super relatable," he says.
Maryann opened the doors to Lansing Office Works in October of 2021. She created three membership plans for members, each with varying levels of facility access. All plans include workspace use, a high-speed Wi-Fi connection, complimentary coffee and tea, and invitations to roundtable discussions, presentations, and workshops. Members can also take advantage of individual business coaching sessions through the Rural Ideas Network.
"I definitely wouldn't have grown as fast as I have without the business coaching opportunities," says Wood Media founder Elizabeth Loberg, who operates her web design agency out of Lansing Office Works. "I can hop on a call with them as often as I want, and they'll help me work through obstacles or decide to pivot or find whatever support I need when I'm stuck."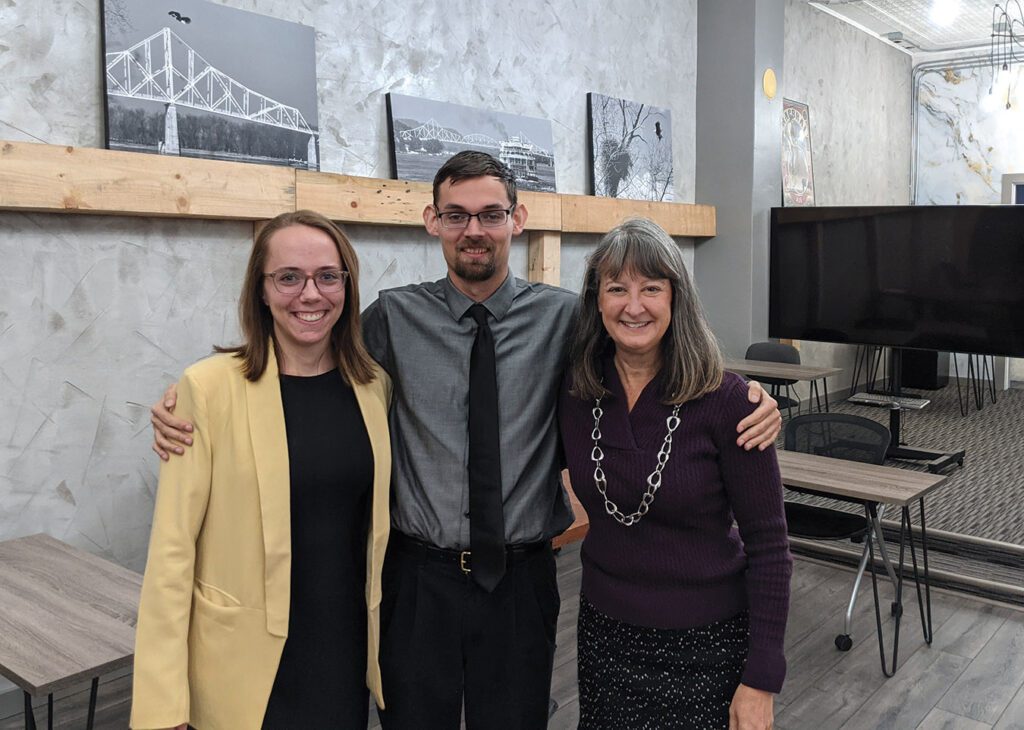 Basing her agency at the downtown Lansing facility connects Elizabeth with local entrepreneurs and potential clients. She has worked on projects for Main Street Lansing and Red Barn Campground & Restaurant, which maintain Lansing Office Works memberships. She brought vendor sign-ups, housing reservations, and rider information online by crafting a comprehensive site for Lansing's 2022 RAGBRAI events. She's welcomed an intern from the Kee High innovation class that meets daily at Lansing Office Works, as well.
"Elizabeth is the perfect example of what this space was meant to be. I wanted a place where entrepreneurs can hang up their shingle and say, 'I'm here. How can I help you?' Her business has been a huge success, and I'm thrilled about it," Maryann says.
Elizabeth considers Maryann a friend and mentor who is always available to talk strategy, socialize, and support a facility that is "full of laughter and joy and ideas being tossed about every single day."
"Lansing Office Works is just an outstanding resource for anyone that wants to grow a business. There are so many opportunities here, and this place can do so much for the community," she says. "Maryann genuinely cares, and it's really nice to have someone like that. We all build off her beautiful creations and what she has put together by being involved with different groups and efforts here in town."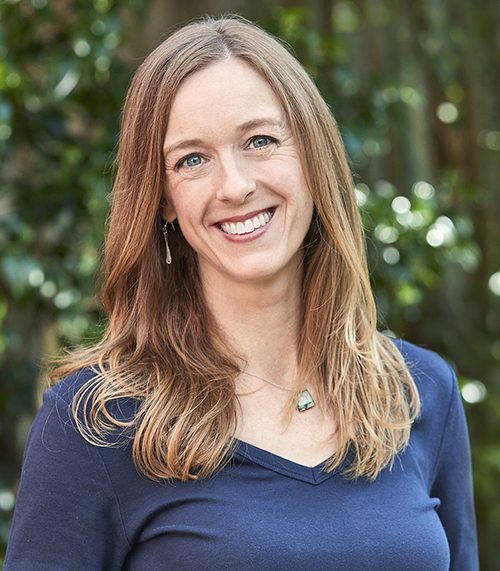 Renee Brincks writes about unforgettable places, inspiring people, and projects that make the world a better place. Read more of her work at reneebrincks.com. 
Build Your Business!

Lansing Office Works is located at 274 Main Street, in Lansing, Iowa. To learn more about coworking memberships, meeting room rentals, events, and entrepreneurship support, visit lansingofficeworks.com.

Connect with the Rural Ideas Network

The Rural Ideas Network brings business development tools to individuals and organizations working to strengthen small-town economies. "Rural communities are often missing resources, whether it be coworking spaces, business coaching services, or strategic planning support for new and existing companies. Either the support isn't there at all, or it's delivered by one person who has to travel around a multi-county region," says spokesperson Eric Dregne. "We offer in-person, virtual, and hybrid assistance that's customized to all kinds of communities, and we're always open to new partnerships." www.ruralideas.net.