"I believe that each of us as humans shine in our own way," says Marnie Hofmeister-Pooley, owner of Let's Shine Coffee in Hillsboro, Wisconsin. "We are creative in the only way we can be, because there's no one else like us."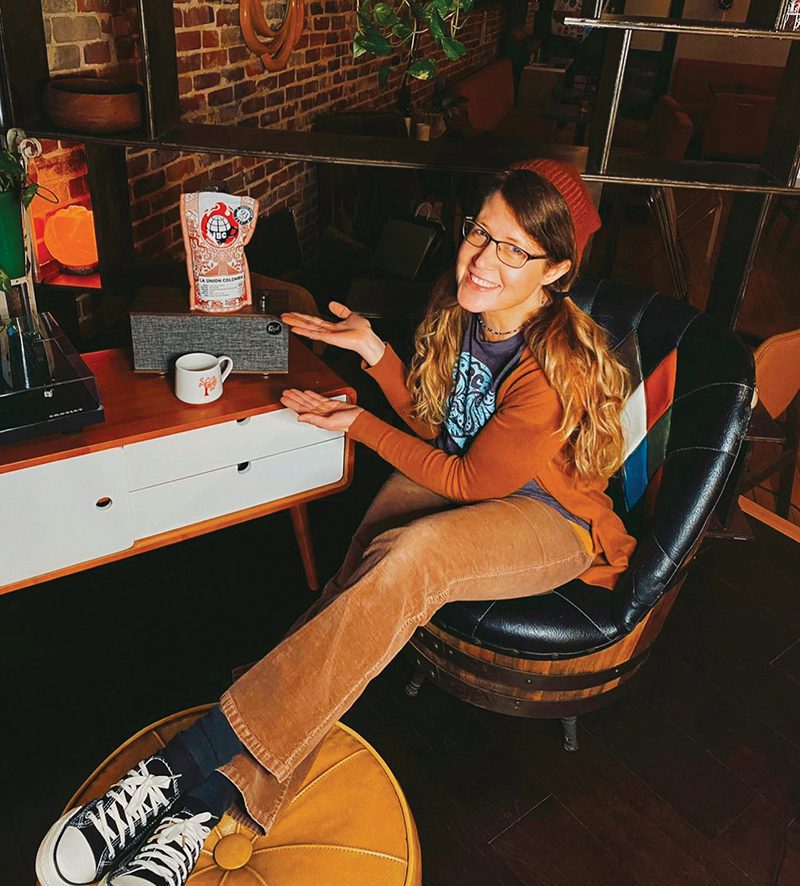 Marnie has very intentionally cultivated this idea at Let's Shine Coffee, which opened at the corner of Water Ave. (AKA State Highway 82) and Mill St. in June of 2021. Its cozy setting – teeming with local artwork, handmade items for sale, and a plethora of plants – is a great place to enjoy a cup of coffee or house-made treat.
"My goal was to make a place where people felt welcome and comfortable and inspired in," she explains. "The whole coffee shop experience should be a good one."
Marnie, a Hillsboro native, spent more than 20 years as an occupational therapy assistant – work she loved – but she always dreamed of opening a coffee shop. In 2019, she and other community members began to envision a way to make this dream a reality. In line with that vision, Marnie traveled to True Stone Coffee Roasters in St. Paul, Minnesota, where she took a two-day class to become a barista.
"I fell in love with the industry even more after that," says Marnie. "Realizing all that it took from seed to cup to make an amazing cup of coffee, I did not want to drop the ball when handing that beverage to the customer," explains Marnie. "From the plantation to the roastery to me…I wanted to put as much respect into that cup of coffee that was deserved."
Marnie found that not only was the Hillsboro community ready for Let's Shine, area coffee roasters and shop owners – like Wonderstate Coffee in Viroqua and JBC Roastery in Madison – were happy to contribute knowledge as well.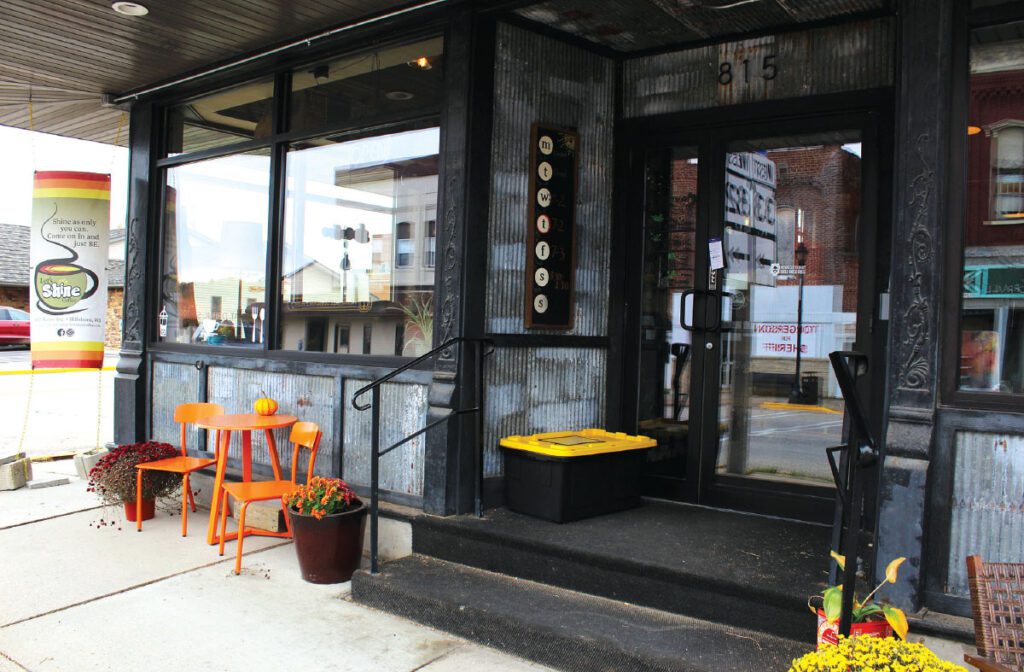 "The industry is just so fun and there's no real feeling of competition," says Marnie. "And there's so much education to be had from where the beans come from to the little nuances in what type of coffee you're using and how it's prepared."
It's important to Marnie to serve ethically sourced coffee from roasters who know and are directly involved with the whole process. Marnie learned all that she could so she could, in turn, set up her employees with the full knowledge they needed to given proper credit to every cup of coffee served.
"My baristas shine behind the coffee bar," Marnie says. "They also shine in other ways, be it as a musician or an artist."
In fact, Let's Shine gives local artists and makers the opportunity to shine by displaying a variety of local art and décor, and also serving as a space for handmade vendors to offer their wares, or for local musicians to display their talents. Let's Shine has established a schedule of live music events several times a month and serves as a host location to a weekly yoga class, meetings for Hillsboro's new budding chamber of commerce, and just recently a fall artisan fair.
"I wanted to showcase things in the area and give a platform to people who don't want to or can't host one themselves," says Marnie. "Being able to watch them grow and flourish and share what they love is just amazing."
And when possible, the Let's Shine menu further showcases the community through organic and local ingredients, such as seasonal produce from Meadowlark Community Farms in neighboring Wonewoc, Wisconsin, and meat items from Mr. B's Smokehouse Meats, located just down the street in Hillsboro.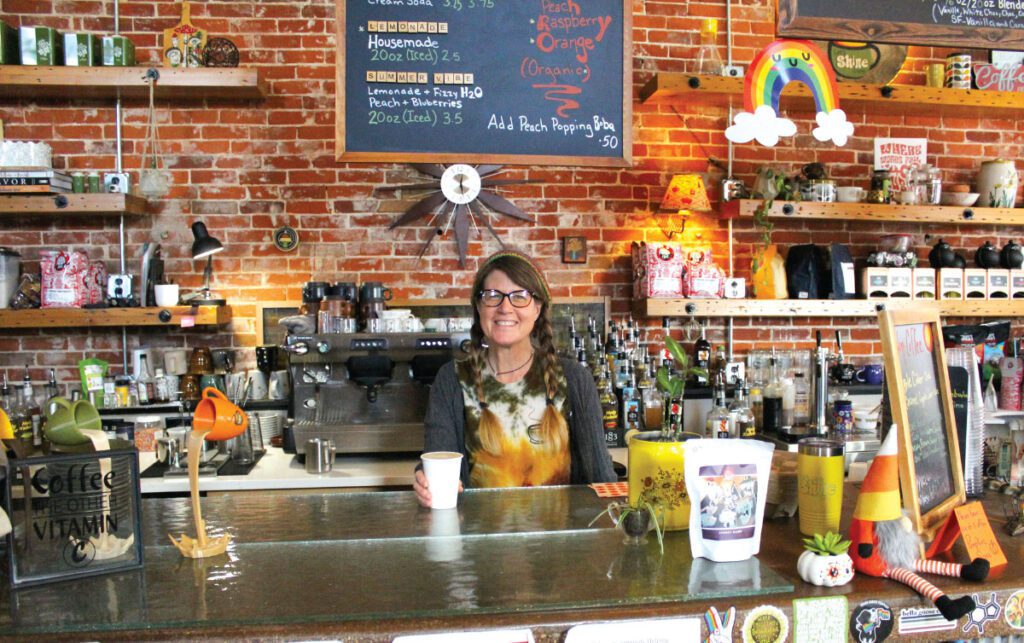 "We're in this epicenter of organic food and beauty – why not let that shine?" continues Marnie. "I try to utilize local produce so other people can shine through their maple syrup or their black garlic or spinach."
The look, atmosphere, and feel of Let's Shine is also very much a community effort – from the logo that was designed by Hillsboro High School's former art teacher, Julie Johnson, to the community loom collaborative art piece displayed in one of the shop's sitting areas, to the miscellaneous pieces that just appear in the shop's eclectic collection of décor, courtesy of generous, mysterious visitors.
"There's a lot of stories in our décor," explains Marnie. "I love treasure hunting and a lot of the décor is stuff I've accumulated through the years. People also will just call and say 'hey, do you want this?' They bring plants as gifts a lot of times as well."
Some special pieces for Marnie include a banjo that belonged to her grandfather, who was a musician, and art created by her grandmother, reminding Marnie and her customers that a big part of Let's Shine's community is Marnie's own family.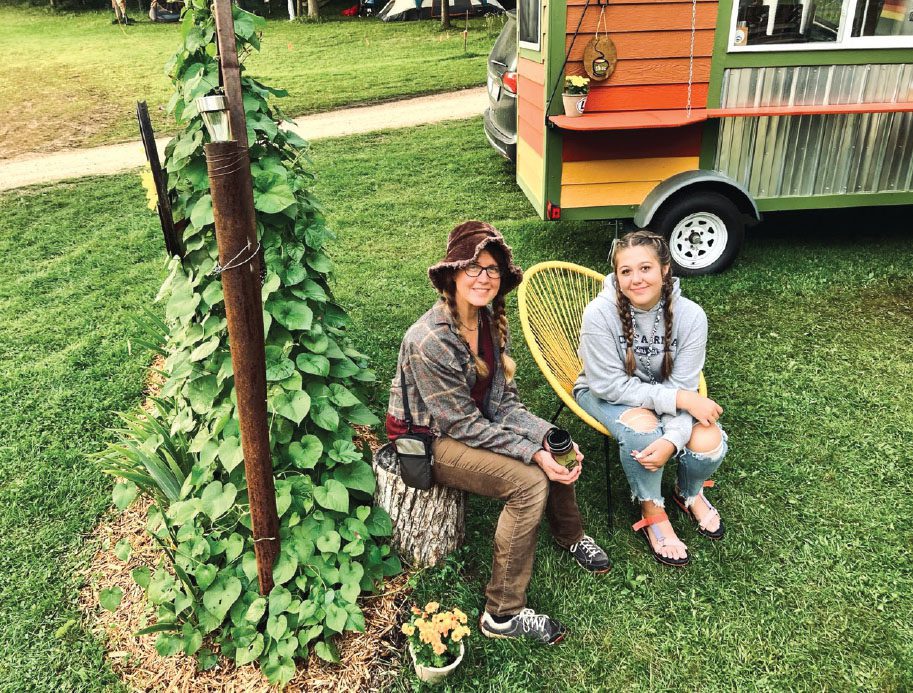 "My family is super supportive," Marnie says. "In the beginning I worried that what I had to engulf myself with in order to do this right would take time from them, but it's become such a family effort."
Marnie's husband, Ben Pooley, helps around the shop, doing whatever is needed in the moment, from hauling and unpacking to helping with clean up. Their two kids are involved in the business as well.
"My daughter (Savannah – 16) took the classes with us and is one of the baristas," says Marnie. "And Gable (13) is the musician of the family, playing guitar and singing – occasionally joined by his sister – when a performer takes a break or during Open Mic. He helps bring out the food a lot of times, too."
Going forward, Marnie is dedicated to maintaining an atmosphere that is fun and welcoming to both visit and work in, where people can just come and be.
"The pandemic really took away the ability to be able to take people at face value, interact with them directly and really know what they're like as a person, rather than just what their social media persona is presented as," says Marnie. "I love that this is a place where we can have different ideas and opinions and still remember to connect as humans in a true community."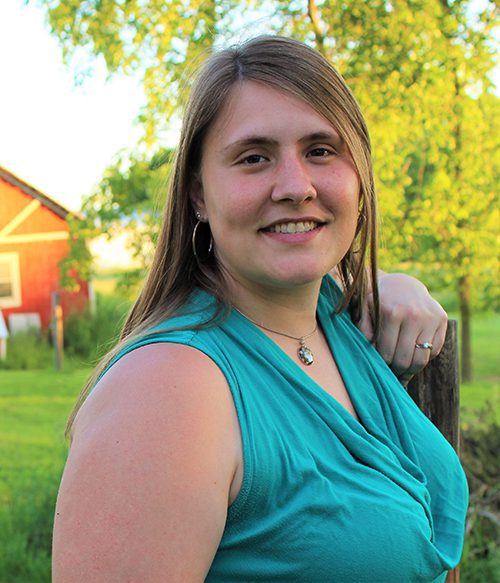 Tallitha Reese is a freelance writer and content manager based in Cashton, WI. She owns Words By Reese and you can find out more about her and her work at www.wordsbyreese.com.