Margaret Halvorson Stortz (passed away at 92 March 21, 2014)
Interviewed by grandson Benji Nichols
Margaret was born in the fall of 1921 and grew up farming in rural Decorah. Through a life that has spanned horses and buggies and speaking Norwegian, she still values family, comfort food, and a bottomless cup of coffee.
What's the best advice anyone ever gave you?
My Dad (Hans & Mabel Halvorson) gave me lots of good advice – he was a schoolteacher when he was younger and then farmed. I always liked: "Take what you can eat, and eat everything you take." We grew up in a time when there wasn't always much extra.
What do/did you do in life?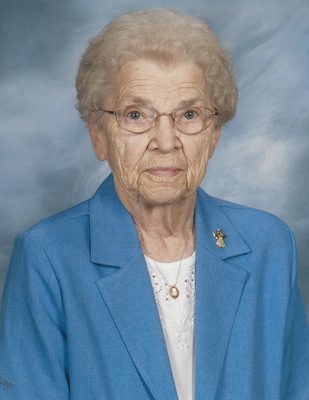 I was a farm wife. We milked cows twice a day and raised four kids – Diane, Beverly, Lauren, and Lowell. I can remember getting up very early from a young age to milk – I was often the first one up in the house.
If you were stranded on a desert island, what three things would you want with you?
My coffee pot (ready to brew!), my orange coffee mug, and some good homemade cookies!
If you could eat anything every day for the rest of your life, what would it be?
Meatballs, mashed potatoes, and Lefse. Maybe a good piece of pumpkin pie too!
Name one thing you could not live without.
My Relatives. I have a good family.
Tell us about… Your wedding day.
Virgil & I were married on May 5, 1946. I didn't get married until I was 24 as I just really thought I should keep helping on my folks' farm. We jumped right into our own farming as well.
Your first job.
I can remember doing chores on the farm since I was very young, so that would have been my first job. I graduated from the 8th grade and went right to work, like a lot of folks then. I worked at Barges Café in Decorah when I was young, and also did housework and helped take care of kids. I think I worked for all of the Ronans at one time or another!
Your favorite memory.
There are many. I have great memories from all the time I spent with my sister Ruth. She graduated from 8th grade and left home right away to work for others, so I missed her when I was young. We kept up all through life and enjoyed our visits. I also recall anytime my Dad's relatives would visit – they only spoke Norwegian and expected we would do the same. When I first went to school I remember trying to speak English and accidentally slipping in Norwegian words and getting laughed. My Dad's Uncle, Evan "Shorty" Boe also used to own an ice cream parlor in Decorah. When my Uncle Andrew would visit from Chicago he would take us out for ice cream – it was a big deal and the only times we had ice cream as kids.