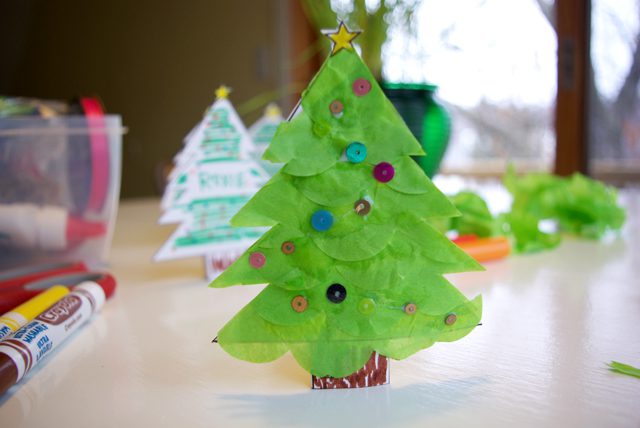 Roxie requested that we make some Christmas trees last week – she's into glue and learning to use scissors these days – and as I was cutting the tree trunk I had the thought: This could be a little stand-up tree! Or a table place card! So, without further ado: a bonus paper project! Tiny table trees!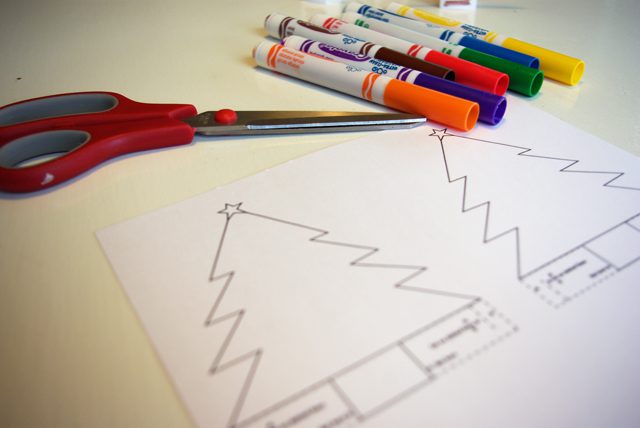 Supplies:
• Tree template (print pdf here)
• Scissors
• Markers (you could even glue on sequins or do little tissue paper bits)
   (Ed note: The MINUTE I wrote sequins, I jumped up to make another tree…see above… 'cause I'm a hoarder with packets of sequins and old birthday garland in the closet.)
• Glitter, sequins, tissue paper, tinsel, glue…you get it.
1. Cut out tree. Make sure to cut on the dotted lines at the trunk, but leave those flaps on – they become the stand.
2. Decorate tree. You can color on them, glue on them, stamp on them, make them place cards for your holiday table. Whatever you want! (< exciting!)
3. Fold the two flaps in at the trunk lines, then place the two slits together to form a triangle stand.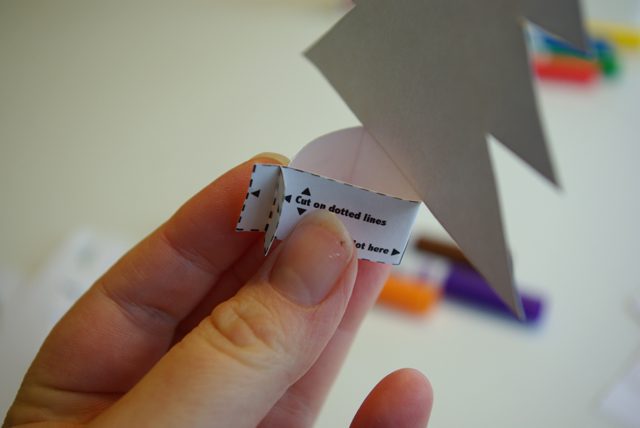 4. Stand 'er up.
That's it! Simple, right? Happy holidays, friends!
-Aryn