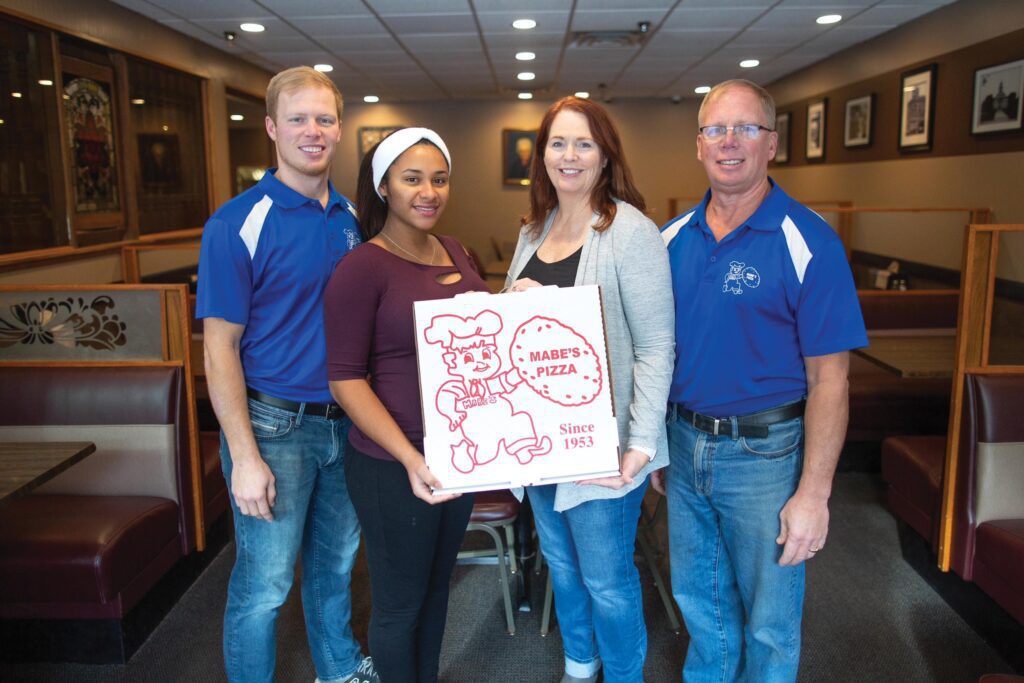 There are certain things that are identified as true Decorah landmarks: Dunning's Spring, Vesterheim, Luther College, Seed Savers Exchange… and Mabe's Pizza, of course! (Ok, there are lots more, but…)
For 70 years, the White family has been providing square cut pizza slices and hometown hospitality to Northeast Iowa locals and visitors alike. Now a fourth generation family business, the Mabe's legacy started with Mabel White, who at the age of 49 (!), opened "Mabel's Lunch Room" in 1953 at the corner of College Drive and Leif Erickson Street. Her proximity to Luther College was a winning choice from the start – they provided countless coffee, donuts, and eventually meals, to area residents and hungry students. It was one of those young patrons who asked Mabel about making a "pizza" – something she knew nothing about at the time, but would eventually make Mabe's an iconic Decorah staple.
The "party cut" – where the pizza is cut into square slices to be easily shared among a crowd (or party) – is a signifying Mabe's trait. Grandson Steve White confirms that the square cut pizza got its start because Mabel originally made the pizza in rectangle baking sheets at the Lunch Room before moving into the "modern" pizza world, with round pans and a new downtown location in the 500 block of West Water Street in 1962, where the name was shortened to "Mabe's."
Eventually, Mabe's settled into its current location at 110 East Water Street in 1978, shortly before Mabel's son Don (second generation) and wife Maime would take over the family business in 1981. Mabel's grandson, Steve (third generation), would return to Decorah after college at UNI and working in Cedar Falls, taking over the reigns with his wife, Connie, in 1999, just a couple of years before Mabel would pass away. These days, Mabel's great grandson, and fourth-generation pizza purveyor, Collin (Jenny) White joins his dad, Steve, in helping to merge modern technology – like online ordering options – while keeping Mabe's Pizza traditions – and family recipes – close to heart. From forging partnerships with local breweries, to supporting an endless number of community groups and projects, Mabe's is a true main street (or Water Street, in this case!) pillar.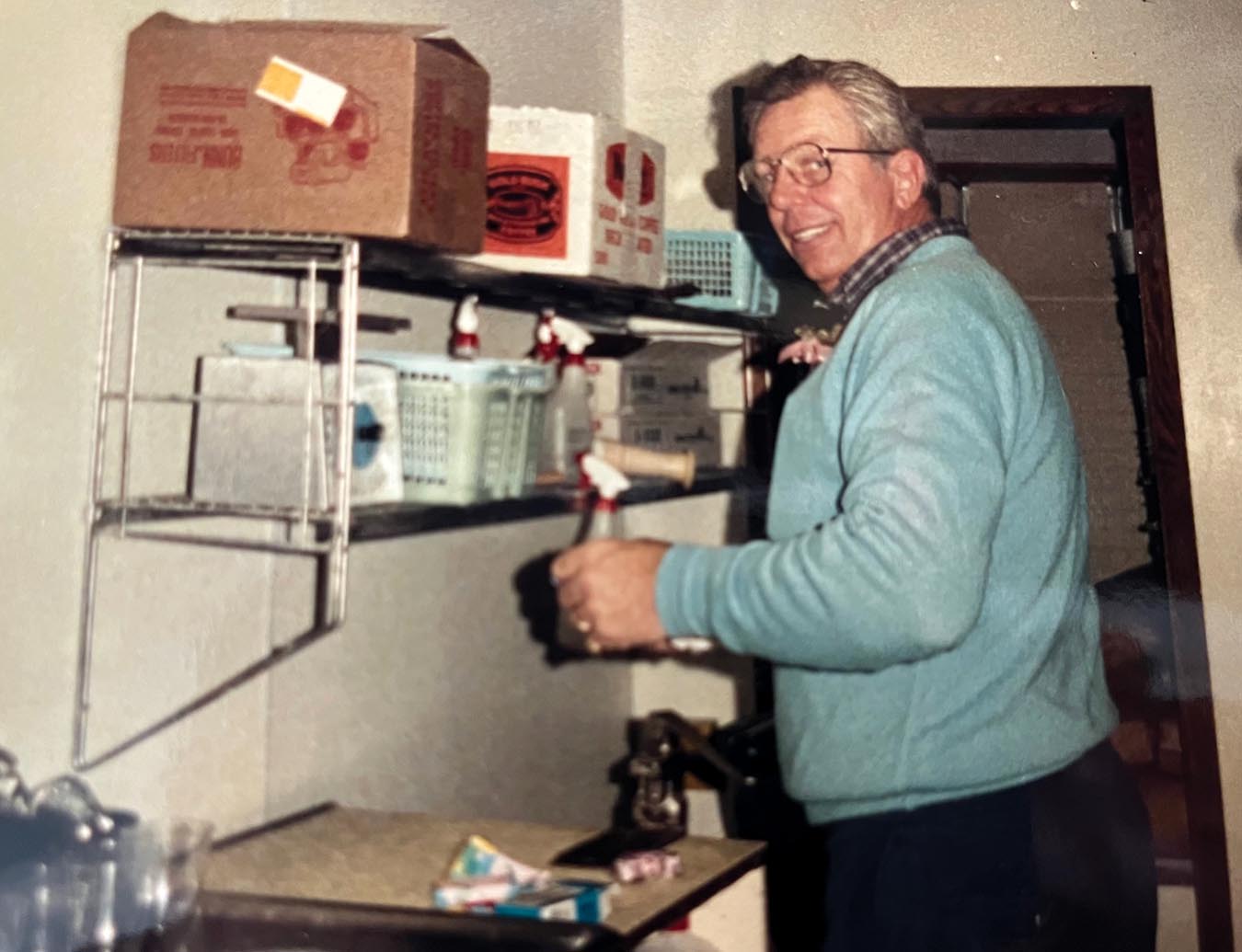 Join them in celebrating 70 years of square cut pizza and four generations of family-run-business this summer – and keep an eye out for monthly specials and celebrations.
You can find the audio version of this interview – and extra behind-the-scenes info –online as part of our "Rhymes With Decorah" Podcast series at www.decorah.fun
The Basics: Steve (third generation) and Collin (fourth generation) White
Business: Mabe's Pizza
Address: 110 East Water Street, Decorah, Iowa
Years in Business: 70!
Website: mabespizza.com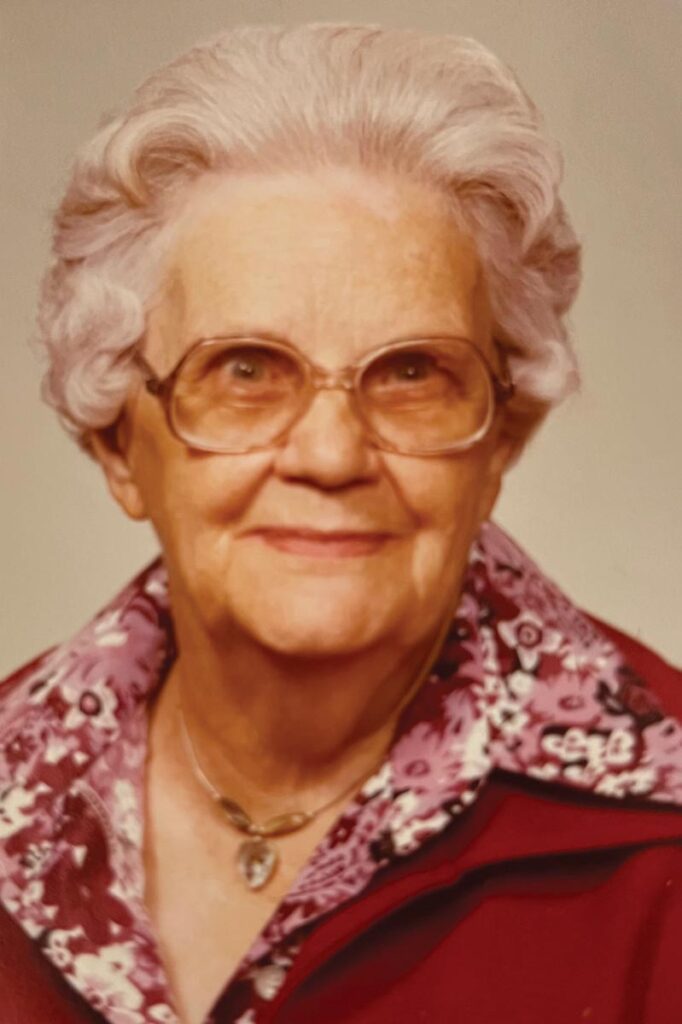 1. Tell us about the "leap" moment.
In 1953, Mable started Mabel's Lunch Room – she was 49.
2. What was your path into the family business?
Steve: Of course in high school I did work (in the business), but then I went down to UNI in Cedar Falls, and I knew I wanted to be in the restaurant business. I got involved in managing some restaurants there and to see how I'd like it, and when I graduated in '81, I came back and started working full time.
Collin: I had a pretty similar story, I worked through high school, and went to college at Iowa Central. I knew I wanted to be in the business – I got a degree in hospitality management. After the first year they voted me the manager for our second year students, graduated in 2013, came back and have been back working at Mabe's since.
3. Was there ever a hurdle where you just thought, "I can't do this?" How did you overcome it?
The second location was on West Water Street downtown (now the "Oneota Professional Building" across from Vesterheim) – which became Mabe's second location, burned on December 31, 1968, during a kitchen remodel. Don (Mabel's son) and Mabel bought out Grove's pizza, who were located in the Hotel Winneshiek building at that time, and re-opened in the "new" location just under two months later. Meanwhile they sought out a piece of property just down the street that was empty, and in February of 1978, Mabe's opened up at what is our current location.
Finding employees is also always a challenge – we always need employees. We're at about 2/3 of what we were at before the pandemic – we have roughly 55 employees, but were at about 75 before the pandemic. Luckily we have some very loyal employees that have been with us for decades.
4. Any mentors/role models you look to/have looked to?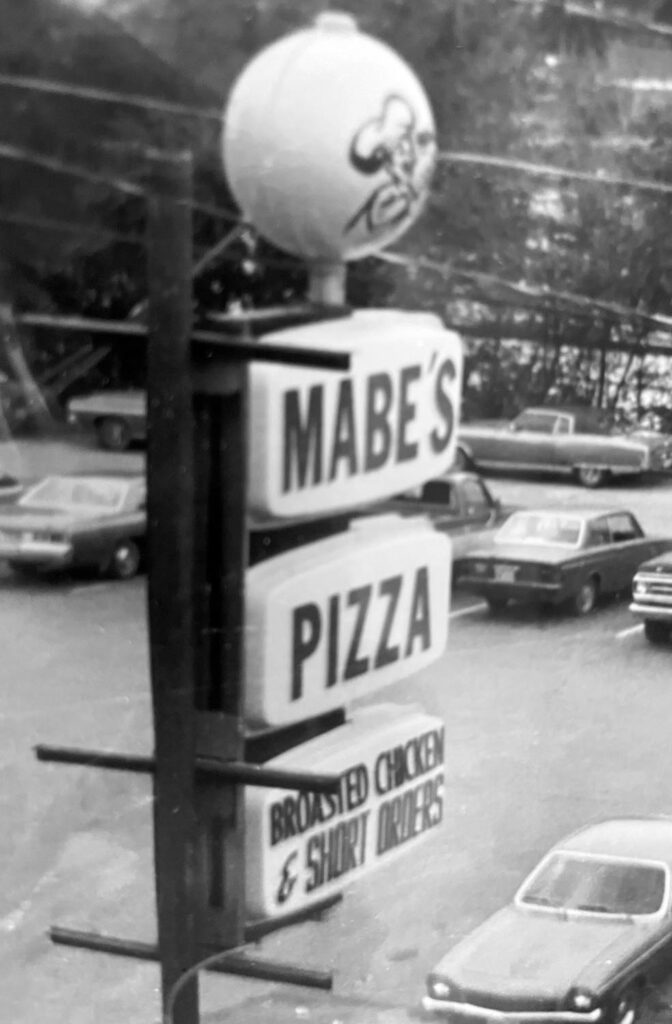 Steve: Well, I'd say the number one thing is we wouldn't be where we are today without Grandma Mabel – at the age of 49 starting what she did. I know she liked to cook, and her friends just encouraged her to start her business – she had four big boys and had to cook for them as well.
Collin: Besides Great Grandma Mabel, I'd say I look up to my Dad – seeing what needs to be done, to be successful, the amount of work that needs to be done not only at the store, but outside too.
5. What's something that has helped mange your business run well over the years?
Collin: The nice thing for us is that my mother, Connie, has been helping with the bookwork for years, so that's been nice to have in-house, willing answer phones and questions. We also upgraded to a cloud-based ordering and POS system right before the pandemic which really helped.
6. How do you manage your life/work balance?
Steve: Since the pandemic we've changed our hours where we're only open about 80 hours a week (!). But that's just the posted hours – Collin and I are often in by 7:30 or 8 each morning, and we open at 11. Hospitality is a lot of work.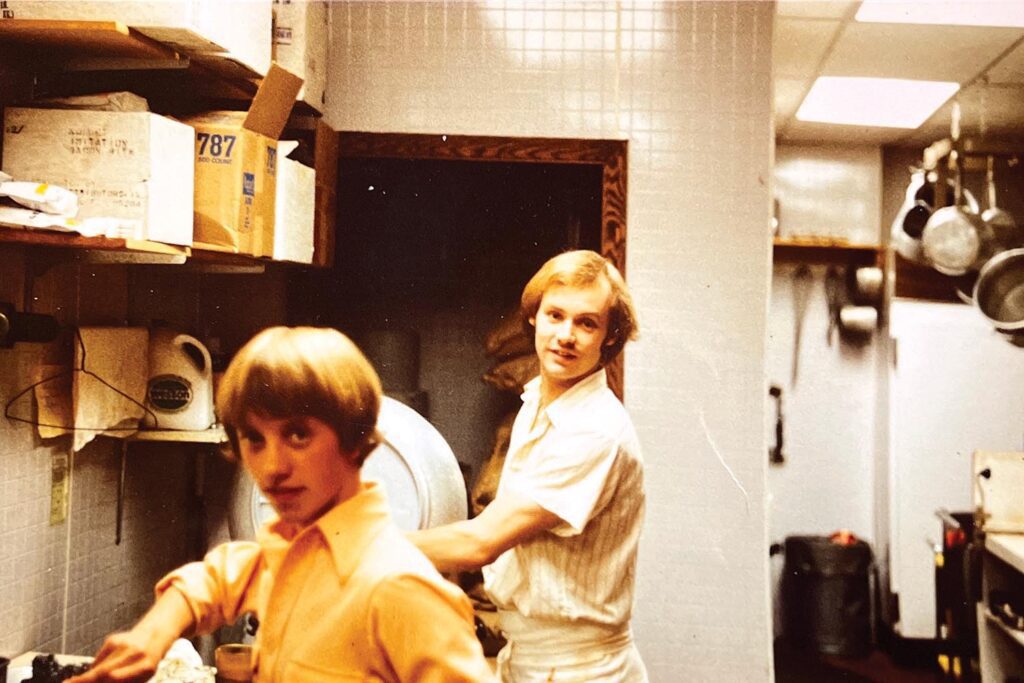 Collin: You're always on the job, but we have some great employees that we can rely on – our pizza starts with the dough – we make it fresh daily, and we've had a very loyal employee who's been working for us for 42+ years. Tom Clements Jr. has been the mastermind behind our dough – and creates some real magic there. That's a great example of a loyal employee who helps keep things going.
Good support. My wife Jenny and I just had a daughter – Having a supportive partner and family makes it all work too – she's very supportive of it, and it helps out a lot.
Steve: But at the end of the day as the owner – the business doesn't take a break, so when something goes wrong, or someone doesn't show up, we deal with it, you just deal with it.
7. What does it mean to be an independent business on a rural downtown main street in 2023?
Well, we try to be involved in our community – we want to be involved and help in ways we can – whether that's sponsoring a Park Rec program, helping the Sunflower Daycare project, and other things –we do the best we can to support those things – as the community supports us.