Thank You so much for your interest in donating to the Longest Loop Fundraiser.
100% of donations to this project will go to the Winneshiek County Conservation Board to fund the purchase of the Neste Valley Recreational Area.
The Iowa Natural Heritage Foundation is the lead partner in the purchase of Neste Valley Recreational Area, which will transfer to Winneshiek County upon fundraising completion (expected by 2017). INHF accepts online gifts for the project, and your full gift is applied directly to Neste Valley on behalf of Winneshiek County Conservation. Your Longest Loop donation is a tax-deductible qualified charitable contribution.
To donate to the Longest Loop Fundraiser:
Please visit https://secure.donationpay.org/inhf/
In the Drop Down Box Labeled "Purpose of Gift" click and select "Neste Valley/Dry Run Trail"
Complete your transaction via Credit Card.
Feel our immense gratitude as you help fund an amazing outdoor resource to our region!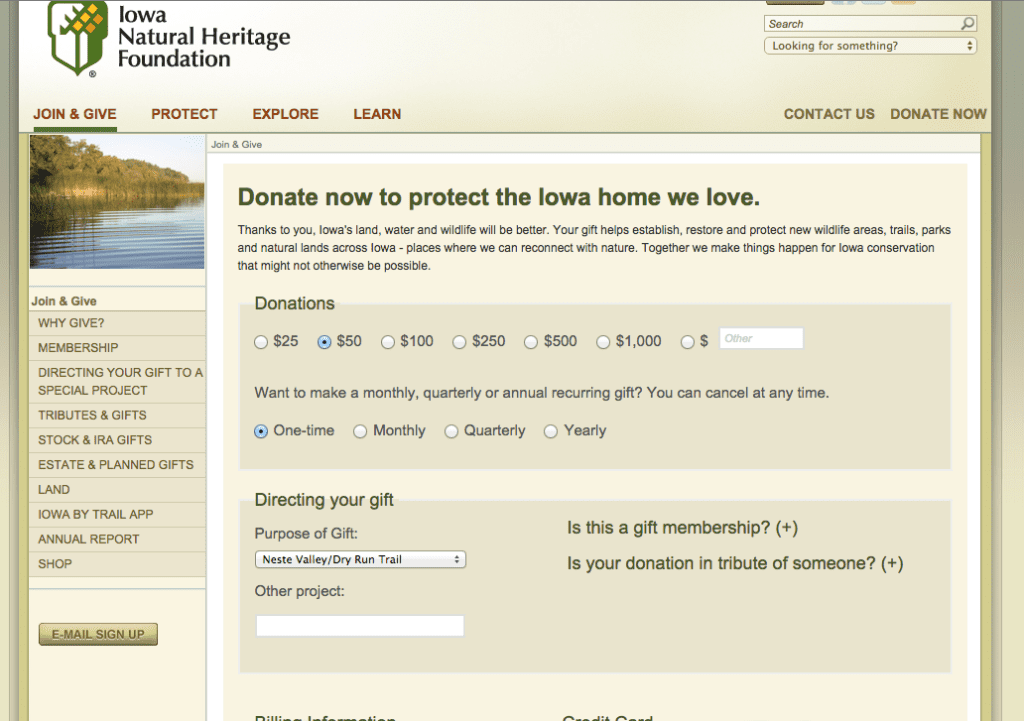 ***If you are unable to give via Credit Card on the INHF website you may also mail a check with a note specifying your donation to the Longest Loop Fundraiser with "Neste Valley / Dry Run Trail" in the memo.
Mail Checks to:
Iowa Natural Heritage Foundation
505 5th Avenue, Ste. 444
Des Moines, IA 50309-2321
Questions about your donation? Contact Stacy at INHF: snelson@inhf.org or 515-288-1846 ext 21.
For other options or questions about the Longest Loop Fundraiser please contact Benji Nichols at benji@iloveinspired.com or 563-379-6315.
The Iowa Natural Heritage Foundation protects and restores Iowa's land, water and wildlife. Neste Valley is one of more than 1,000 places this member-supported nonprofit organization has helped private landowners and public agencies to permanently protect. Plus they've blazed the way in establishing Iowa's trails. If you're new to INHF, they'll provide full member benefits in gratitude for your donation to Longest Loop.
Thank You for supporting this project!