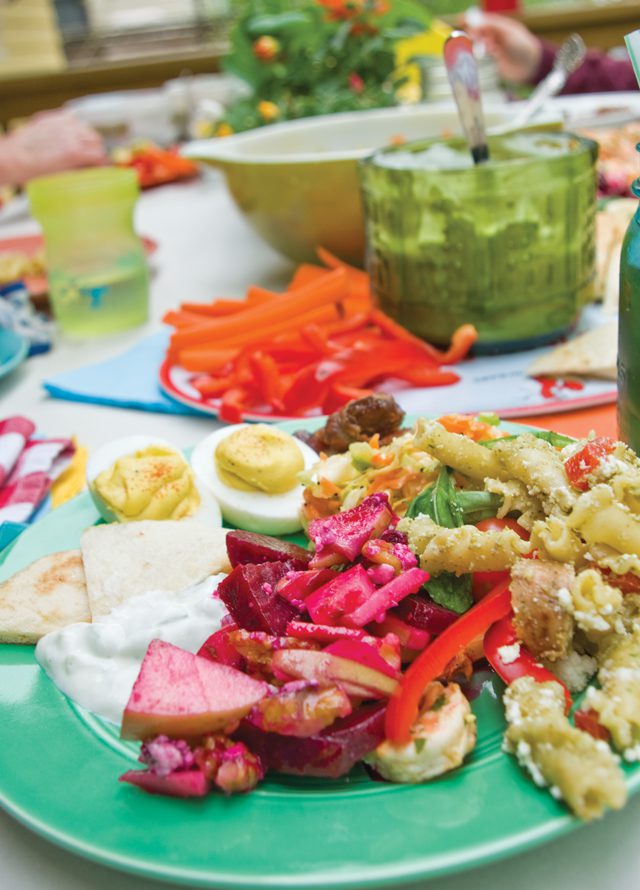 Hello, friends!
Aryn here from Inspire(d). We're excited to be working on our summer 2016 print magazine, and are looking for some help from our readers/friends!
Each summer, we highlight food (the photo above is from last year's local potluck party feature). For several years now, we've hosted the local food directory (sponsored by Iowa State Extension and Iowa Buy Fresh Buy Local) in our pages. We love to use this opportunity to encourage and inspire ideas for get-togethers with family and food, conversations with local farmers, and new recipes to try.
This year, we're looking for recipes that have roots – and stories. Recipes that your family or someone you love has been making for years, and the people they love had been making it for years before that.
Do you have any recipes like this in your families? Would you be willing to share the recipes and stories with Inspire(d)? We'd love to chat more about it. Please let us know by April 11 at the very latest (or just shoot us an email at aryn@iloveinspired.com right now that says "count me in!"). We'll have to select just a handful, but definitely still want to hear any and all stories you might have!
A couple other notes:
Please let us know if you also have any probituary ideas – we've got folks scheduled for summer and probably fall, but are always looking for more people who want to feature their loved ones in upcoming magazines.
Thank you so much for reading! Make sure to say hi if you ever see us around (or like us on Facebook or visit us right here at iloveinspired.com to keep up with our online and other life adventures). You are awesome!!! XOXO
Looking forward,
Aryn (and Benji and Roxie too!)