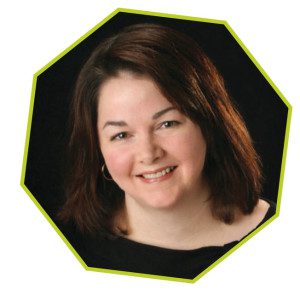 Like many children, Kim Powell dreamed of being a veterinarian when she grew up. And, like many adults, that childhood dream didn't really come to fruition – Kim instead earned a doctorate in speech communication.
Yet even as Kim pursued a career in academia – she has taught communication studies at Luther College in Decorah since 1992 – she never lost her love for animals.
That love – and a little push from her daughter Senia – inspired her to become actively involved with the Humane Society of Northeast Iowa (HSNEI) four years ago. "We started fostering a dog the day after attending our first meeting and got pretty intensely involved in event planning almost immediately thereafter," she says.
Things kicked in to high gear in 2013 when Kim assumed the presidency of the HSNEI board. They began work on a goal that HSNEI and its predecessor organization People for Animal Welfare (PAW) had set forth almost two decades earlier: Building a brick-and-mortar no-kill shelter for abused, neglected, abandoned, and unwanted dogs and cats in Allamakee, Clayton, Fayette, Howard, and Winneshiek counties.
"We had been holding fundraisers but weren't even close to raising the $600,000 we needed to build a shelter," she says. "One of the first things I did as president was launch a capital campaign, and thanks to a huge $300,000 donation from Fritz and Loma Carlson, HSNEI secured enough funds to start planning the building in a matter of months."
As fund raising turned to construction, Kim once again stepped up to the plate, taking a sabbatical leave from Luther to oversee the project – including picking out its kennels and décor – and serve as director from the time the Love and Friendship Adoption Center opened its doors in December 2014 until she returned to work at Luther in February 2015. She still spends about 30 hours a week volunteering for the organization – including handling all its publicity – but says seeing dogs and cats regain their health and find their "forever homes" is more than enough reward for spending her time so generously.
"This is a cheerful shelter where animals are really loved and really cared for," says Kim. "It has been very satisfying for me to help that dream become reality, but the truth is this building would never have been built had it not been for the foresight and efforts of the hard-working volunteers who founded PAW nearly two decades ago."
Individuals interested in volunteering at the center can sign up for a mandatory training session on the organization's website, www.hsnei.org.
– by Sara Friedl-Putnam