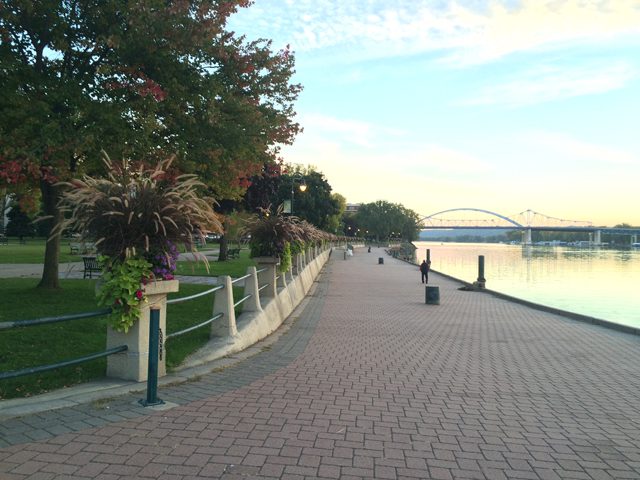 Driftless Day Trip: La Crosse, Wisconsin
By Benji Nichols • Originally published in the Winter 2011-12 Inspire(d) • Updated January 2016
Within the high ridges and narrow coulees of Western Wisconsin, a wide plain nestles up to the Mississippi River. First spotted by Native Americans and French fur traders, "Prairie La Crosse" (named so by Zebulon Pike in the early 1800s) is a fun, colorful river town to its core.
From the days of fur trading and timber to the brewing industry and today's education and health care economy, La Crosse has been a regional hub for more than 150 years. It holds the only passenger rail access for 100+ miles in most directions, serves as a major transportation route for barge traffic and river enthusiasts, and it was even claimed, at one time, to host the "highest number of drinking establishments in a single-mile stretch of road" in the country. While 3rd Street still has its fair share of fun, this river town offers a lot more than that!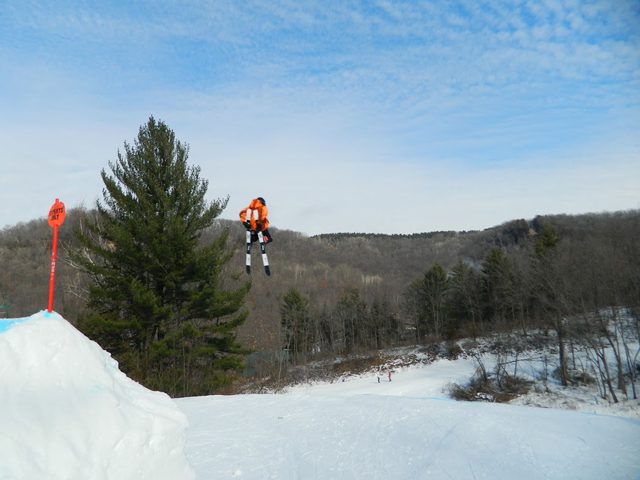 La Crosse really is a four-season destination. With easy access to the Mississippi, several hiking and biking areas, and a variety of festivals, it's not hard to get outdoors in the Coulee Region – even in the middle of winter. Downhill skiing and snowboarding destination Mt. La Crosse lights up its 18 slopes – including one of the Midwest's steepest runs, "Damnation!" – and opens for the season as soon as enough snow flies (don't miss the St. Bernard room for an après ski beverage!). Upper and Lower Hixon Park offer great opportunities to get out and take in the views as well, with hiking, snow shoe trails, mountain biking, and even a pump track at the Upper Hixon parking lot. And there is a ton of fun – no matter the season – waiting in La Crosse's downtown district.
Plenty of local lodging options can put you right in the heart of things – The Radisson and it's Three Rivers Lodge restaurant are perfect for walkable dining, shopping, drinking, and entertainment. Looking for something special? Check out the new Charmant Hotel just steps from Riverside Park and the Mississippi – it is amazing!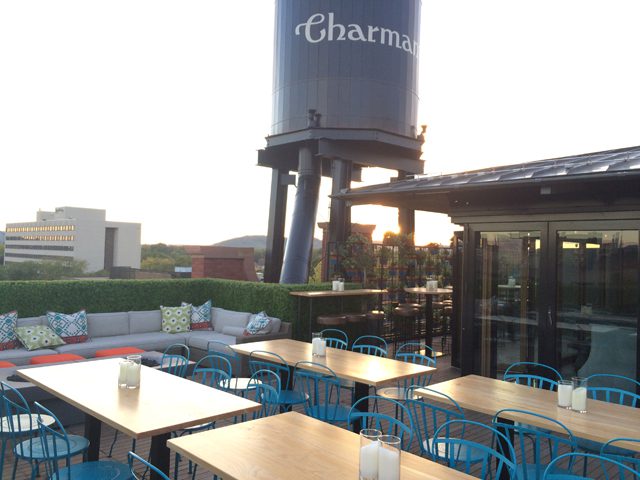 Styled to perfection, the Charmant is the epitome of luxury, but without being stuffy. We love it. The rooms are beautiful and efficiently designed, their check-in counter doubles as a colorful macaroon shop, and there are local goods in the mini-bar (even WiscoPop!). Grab a tasty Kickapoo Coffee and a croissant in the morning in the parlor, and head out on the town.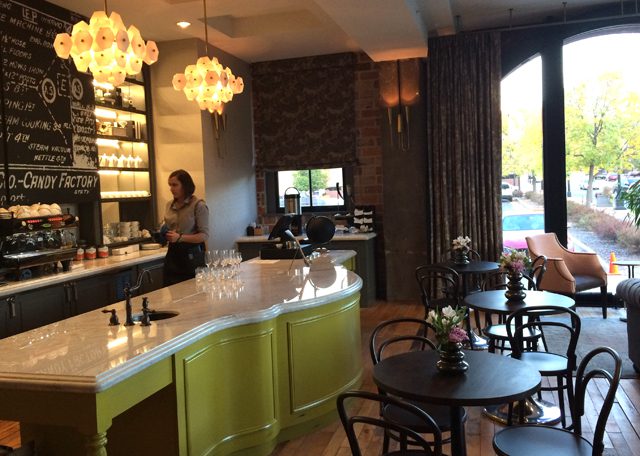 One of the first places our family hits is a kid favorite: the La Crosse Children's Museum. With a climbing wall and rotating children's exhibits, the museum is sure to keep your kiddo busy for at least part of a day. Also check their calendar for 'Night Out at the Museum' evenings, usually offered once a month. Parents can drop their kids at the museum for a couple hours of structured play and then go out and enjoy a meal, shopping, or fun themselves – all for a very reasonable price.
Want to get really hands on? Go hands in…the clay! Generous Earth Pottery offers classes on the pottery wheel, and then you can head over to All Glazed Up (once your piece has dried) to paint it up! The friendly instruction and atmosphere is great for beginners and kids, as well as seasoned wheel throwers looking for studio time. Try the "Wheel Deal" to get started!
If you're looking to bliss out, we're also fans of the Iyengar yoga classes at The Yoga Place downtown – where Chris Saudek has been offering authentic instruction and practice since 1988. And what's a date night without a dance? The Moonlight Dance Studio with Kellen and Kathy Burgos offer ongoing couples dance classes – 30+ years of instruction won't get you off on the wrong foot.
With or without the kiddos, a stop at The Pearl Ice Cream Parlor is hard to beat. This La Crosse landmark makes all of their ice cream on-site and also has a fantastic old time candy counter. (The homemade waffle cones dipped in chocolate and sprinkles are totally worth it!)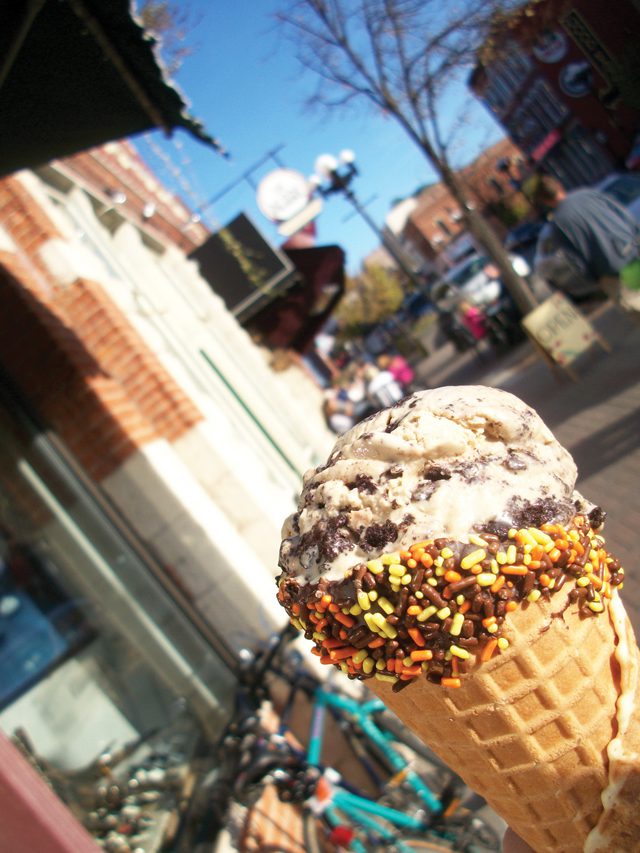 But we're getting ahead of ourselves with dessert – La Crosse has no shortage of great dining spots. Recent favorites include The Mint on State Street by UW La Crosse (farm-to-table rotating menu), the Charmant's restaurant (French-inspired cuisine), Kate's Pizza Amore (casual but classy pizza and more) The Waterfront (Upscale) The Breakfast Club and Pub (breakfast, tots, & John Hughes), and the Root Note (crepes) – to name just a few!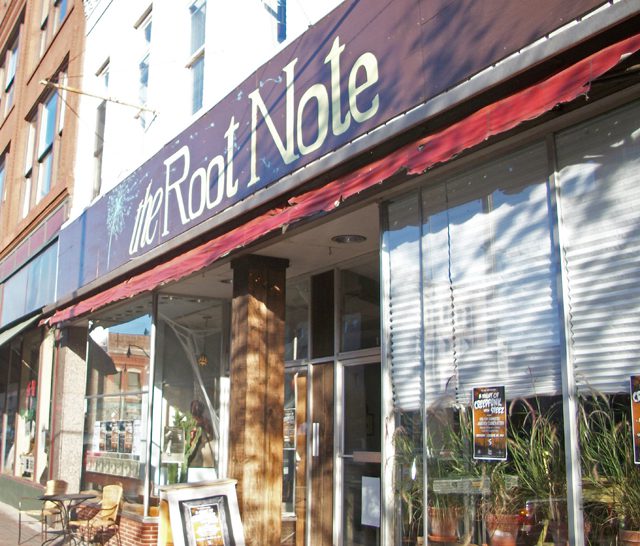 Four Sisters Wine Bar and Tapas near the river is also a fabulous place to enjoy the company of good friends (the flatbreads are great for sharing!), and they are also opening a second location on 4th Street which will include catering and a self serve wine bar! Speaking of 4th Street, Fayze's is another perennial favorite with an easy, kid-friendly atmosphere and solid choices for breakfast, lunch, and dinner, plus a great bakery counter. And of course, you can't forget the local, organic food mecca, the People's Food Co-op. Order up something delicious at the deli inside, check out Hackberry's upstairs for a tasty sit-down setting, or buy a nosh for a hotel picnic of your own.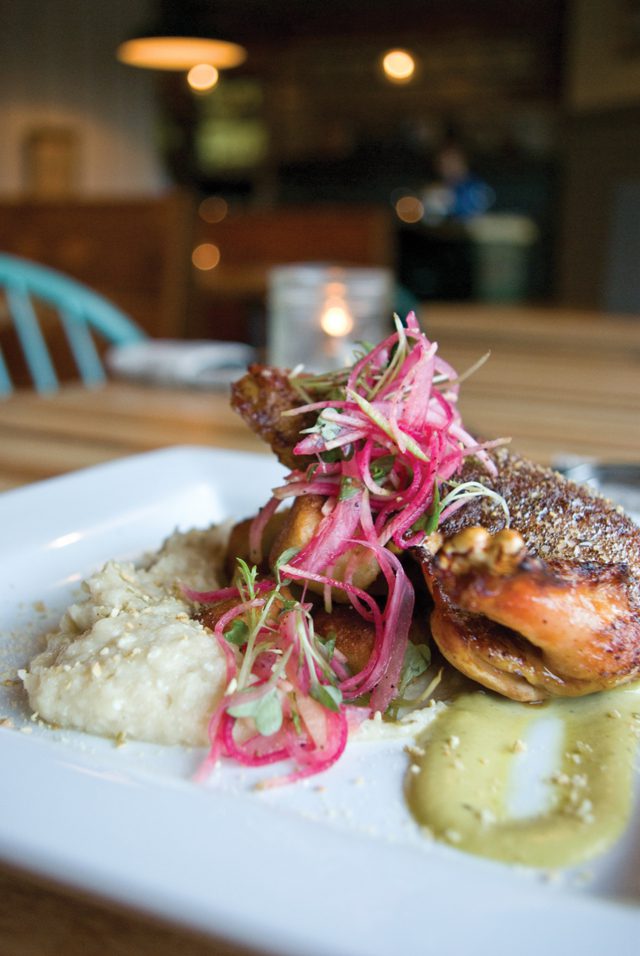 Once you've filled your belly, La Crosse can, of course, still live up to its reputation – there's plenty of 21+ fun to be had. Some of that may have stemmed from a beer culture long-fostered by the G. Heileman Brewing Company (famous for Old Style, amongst other beers), which called La Crosse home from 1858 to 1996. These days, you'll find more craft-style beers in La Crosse (no offense, Old Style). Pearl Street Brewery has a taproom that is open most evenings and allows you to drink and talk hops. They're located just northeast of downtown in the old La Crosse boot factory and worth searching out. (We love the Me, Myself, and IPA and the flagship Downtown Brown is an easy tipper.)
The newest hop on the block is Turtle Stack Brewery. Located right downtown, their micro-brewery highlights local hops and community-thinking. Try a seasonal tap and take in a sunset from their giant front windows!
And the really giant beers live at the Stein Haus – you could grab a (small or huge) stein, a brat, and if it's nice out, a lounging chair on the patio. We love the chill atmosphere!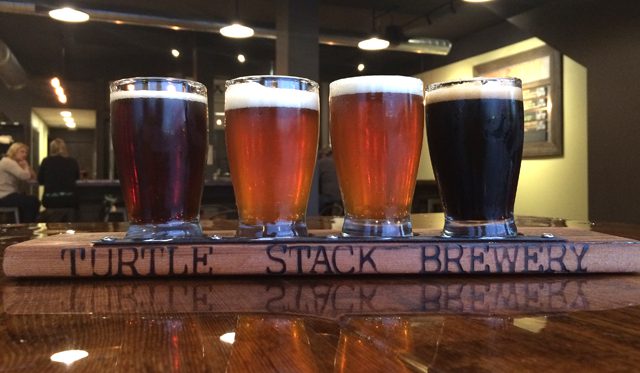 Since you're going out, you should probably catch some live music – there are plenty of excellent venues hosting great shows around town. We suggest you steer clear of the bigger neon-lit joints in favor for some of the smaller taverns. On 4th you'll find The Bodega – a favorite spot to grab a great beer and a small show – and just across the street is one of La Crosse's coolest spots, the Root Note (we mentioned their crepes earlier). Order one of their amazing taps or a pour of their select craft spirits and see what's going on. They feature some of the regions best performers in an intimate setting. A few blocks over The Cavalier Theatre is bringing some great regional and national artists to the region. Support live music, friends! And amidst all that fun, make sure you swing by The Casino – it is neither a casino, nor does it usually have "Lousy Service" as the sign reads – but it has been there forever, and we love them for it.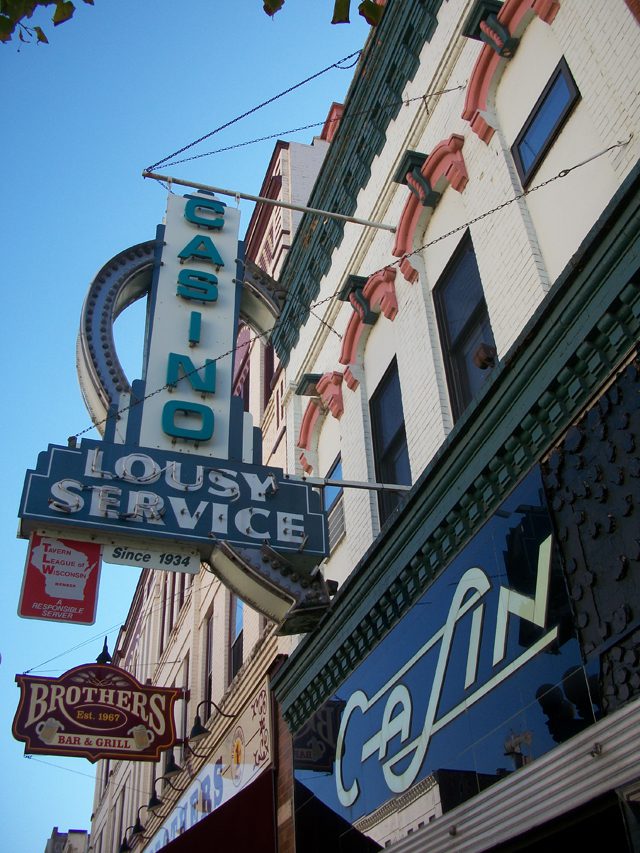 Feeling a little rough the next day? We would be remiss if we didn't mention one of our favorite meals/salads/breakfasts/drinks: the Bloody Mary. La Crosse and many of its fine establishments have pretty much perfected it. Ride your bike up the La Crosse River State Trail to the Nutbush City Limits in Onalaska, grab a local favorite at Del's or one of those meal-in-a-glass offerings at Fayze's, or head up the bluff to Alpine Inn. If you're hitting up the latter, make it an outing and trek out onto Grand Dad's Bluff ­– the most recognizable landmark from any vantage around the city –to check out the view of lovely La Crosse below.
Speaking of biking, you might want to plan your La Crosse visit around the La Crosse Bicycle Festival (held each Labor Day Weekend) or one of the Beer By Bike Brigade (BBBB) outings. For a few years now, a skeleton crew of folks have been organizing monthly BBBB rides. They also host special off-season rides and fundraisers for great local causes. What's not to love about beers, bikes, and like-minded camaraderie? Check the "Beer By Bikes Brigade La Crosse" Facebook page for meet-up details. There's no registration, no fee, and lots of fun included. The only rule is that you have to be 21 to participate as the Brigade hops from establishment to establishment with stops between (and you gotta bring bike lights, of course!).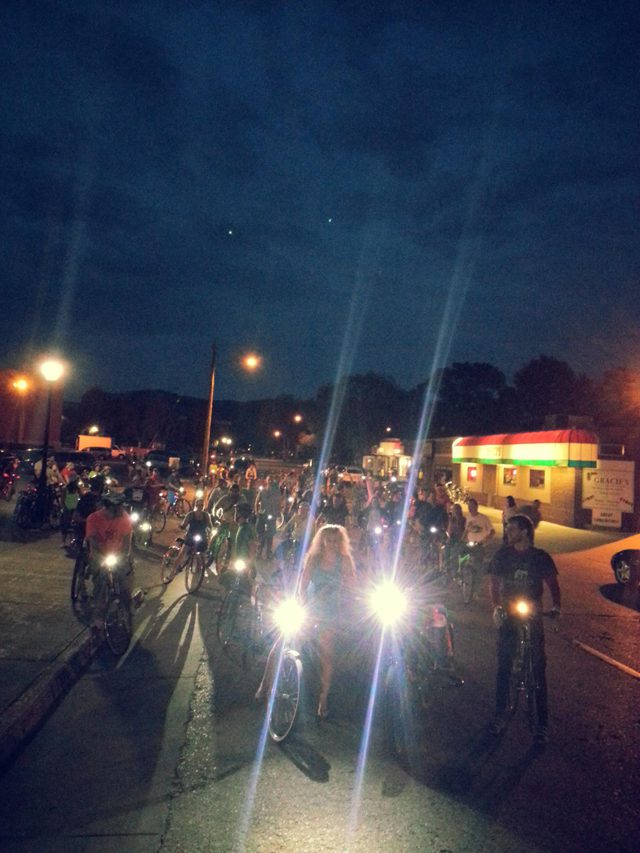 It was through BBBB that we heard about La Crosse SOUP – and let us tell 'ya – it's seriously soup-er (c'mon, you gotta do it, people)! La Crosse SOUP is another monthly, community building event, but this one is about micro-granting! Community members come together to eat soup (and bread and dessert) in a designated location, celebrate the best of La Crosse, and provide funding to folks planning creative projects that will make La Crosse an even more awesome and fun place to be. The first project funded – a bicycle fix-it station where people can share tools to repair their bicycles – was built at Riverside Park with the help of the SOUP funds (funded May 2015). Cool!
While you're at Riverside Park, go old school and pop over to check out the La Crosse Queen schedule. She's a modern-day replica of the grand river boats that traveled the Mississippi in the late 19th century – one of the few authentic Mississippi River paddlewheel river boats still on operation in the US. And if you're into paddleboats and river history, swing by the Riverside Museum as well.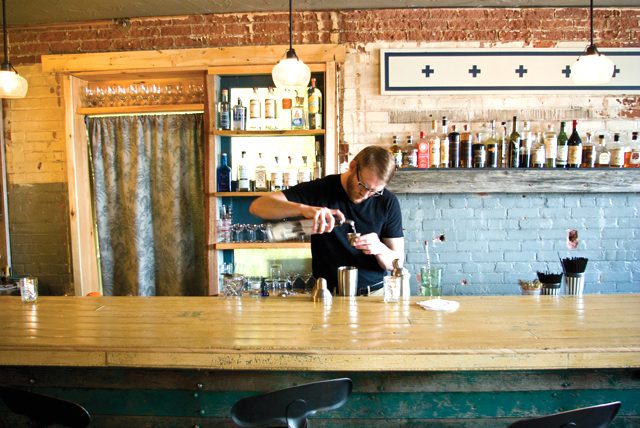 If your idea of fun doesn't involve drinking, biking, boating, or kids museums, don't despair: check out some of the coulee "culture" that's so prevalent in La Crosse.
The Pump House Regional Arts Center features great exhibits and some of the best in folk and solo performers, while across the street at the new Webber Center you can catch shows from both the La Crosse Community Theatre as well as Viterbo University. The La Crosse Symphony can be heard several times throughout the year (including Decorah's own Nori Hadley!), and The UW La Crosse Art Gallery is also worth a visit. Or if your idea of a good show is one on a screen, check out what's playing at the Rivoli Theatre (would a beer and pizza during the movie trip your filmstrip? It does ours!)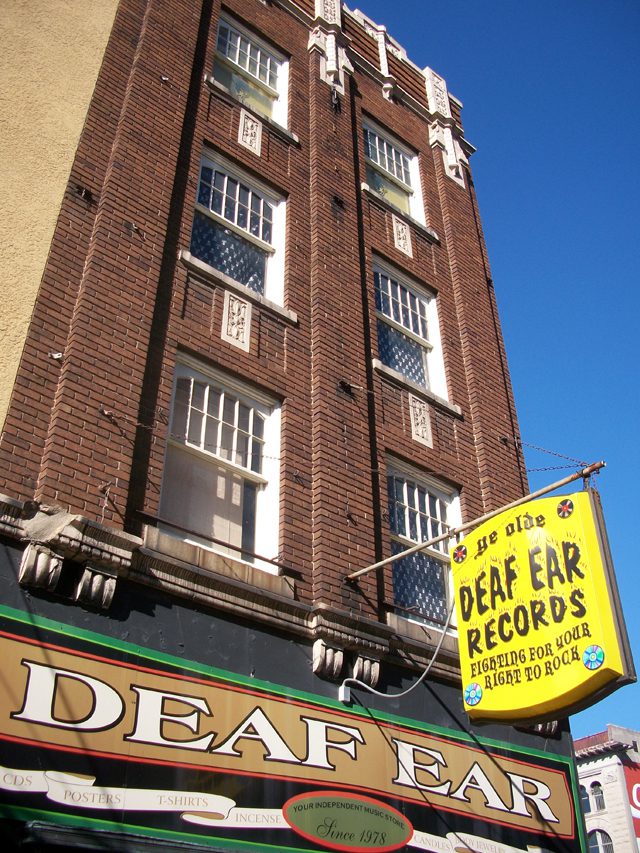 You'll also find unique shopping from local merchants in downtown La Crosse. Kroner's Hardware is truly an old fashioned gem with modern merchandise beyond the typical hardware store. Meanwhile just down the street and around the corner on 2nd Street you'll find The Toy Shop – filled to the brim with fun stuff! The Deaf Ear record store on 4th is still a beacon of music, comics, tons of vinyl, and various sundries. Beyond downtown, you might (okay, definitely) want to hit the hugely-expanded Habitat for Humanity "Re-Store" in its new location on the outskirts of town. Inventory of used home and construction wares changes by the day and varies incredibly (Aryn loves it!).
And, finally, if you like a good festival, this river town will definitely like you! From Oktoberfest to Irishfest to the annual RiverFest, Great River Folk Festival, Labor Day weekend La Crosse Bicycle Festival, and the Rotary Lights holiday display alongside that great Mississippi River, truly celebrate the seasons in this amazing river town.
So drive up, down, or over and park the car. Historic downtown La Crosse is made for walking – besides, a little fresh air between juke-joints is perfect, and a bit of exercise is the perfect excuse to enjoy that late night slice at Polito's.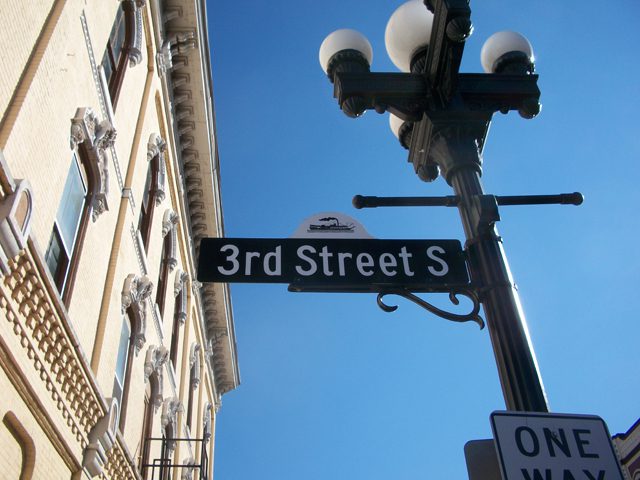 —————————
Benji Nichols has been digging around downtown La Crosse since he was a kid and loves to escape now and again to a handful of favorite haunts along the Mississippi River. He is thrilled to see La Crosse continue to re-invent itself.