At a time when buying novels might involve tapping a screen, physical bookstores feel especially delightful. Wander into a shop. Explore shelves packed with new releases and old favorites. Flip through some pages and escape into a story. It's an immersive experience, and a reminder to focus on what's at your fingertips.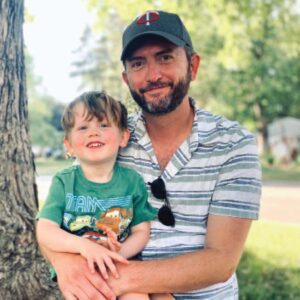 For Minneapolis artist Kevin Cannon, bookshops have long been that source of engagement and discovery.
"I've always loved independent bookstores. I was the kid who would go into a bookstore, plant myself against a shelf, and just start reading," he says.
On Saturday, April 29, as Independent Bookstore Day events unfold nationwide, Kevin's work will encourage others to plan book-based adventures. He illustrated the 2023 Midwest Indie Bookstore Roadmap, which spotlights more than 200 independent bookstores anchoring the Driftless. Equal parts whimsical collector's item and serious resource, the paper map links readers to a network of diverse, book-focused businesses.
Mapping Community Connections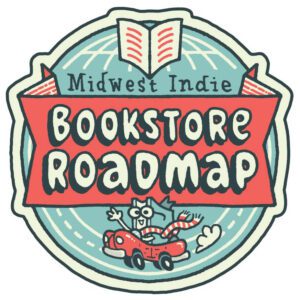 Creating connections is one aim of the Midwest Indie Bookstore Roadmap, a Midwest Independent Booksellers Association (MIBA) project now in its sixth year. MIBA is a nonprofit trade organization that supports locally owned and independently operated bookstores in 10 Midwest states. The group puts together trade shows, educational seminars, networking events, and other programs for its membership, which includes about 225 booksellers plus some publishers, distributors, wholesalers, and other industry professionals.
Kate Rattenborg Scott and her staff hand out nearly 1,000 MIBA maps a year to customers of her two Decorah bookstores, Dragonfly Books and The Silver Birch. Kate, past president and a current member of the MIBA board of directors, says the roadmap helps customers visualize the number of indie bookstores operating in the region. And, despite the independent nature of these bookstores, it facilitates relationships between the stores themselves.
"It pulls us together as colleagues," Kate says. "And it gives us a stronger voice against big-box stores and big online shopping sites."
Customers light up when they spot their favorite home bookstore on the map. Many search for their second or third stores, too, sharing details about the places they like to shop while on vacation. In fact, some people plan whole trips around routes inspired by the bookstore roadmap.
"I thought this project was going to serve as a really nice poster to put up in the store or at home, but it has become more than that. We know that people do beer tourism. This is the book tourism version of that," Kate says.
"It's like when you pick up an antique map and go to all the little towns and comb through all their antique shops. This feels like that, but much larger," says Mary Flicek, who owns Driftless Books in Wabasha, Minnesota.
Mary's cozy shop is a haven for customers who want to chat about their favorite books or simply browse.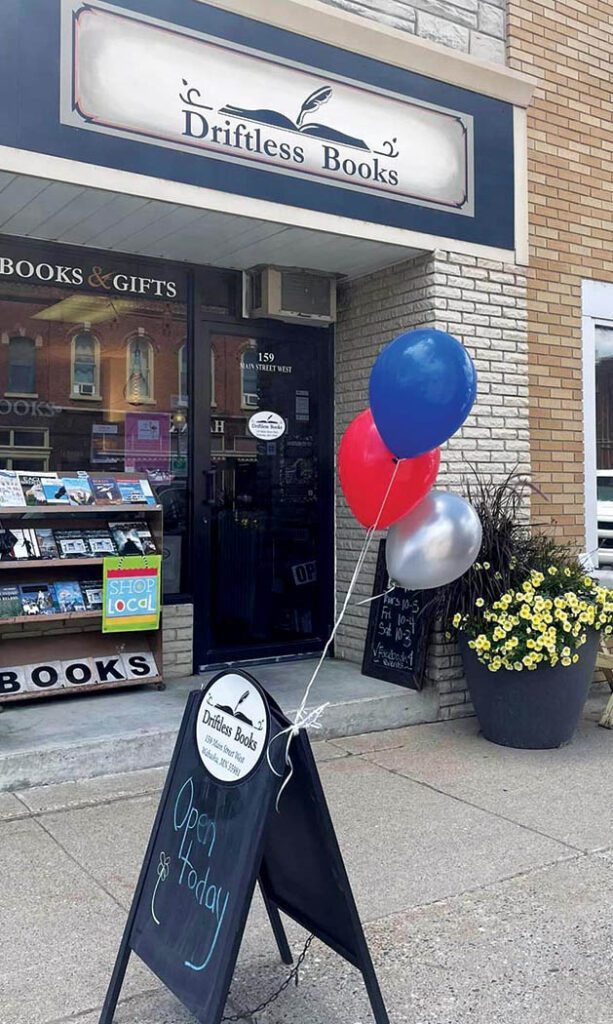 "I just play quiet music and let them have a quiet, contemplative visit," she says. "It gives everybody a chance to open a real book."
Mary frequently welcomes road trippers who stop by after spotting her store on the MIBA map.
"Some will say, 'You're my sixth bookstore today.' We have a bookshop basically every 30 miles up and down the river valley between La Crosse and the Twin Cities. Neighboring bookstores and I send customers to each other's shops," she says.
Even Kevin, who drew the MIBA map, uses it as a trip-planning tool. He and some college friends often meet up in various Midwest destinations. A few summers ago, after sketching a new bookstore called Paper Moon, he suggested they gather in the store's hometown of McGregor, Iowa.
"We based a whole vacation around this incredible bookstore. It was amazing," Kevin says.
While visiting Paper Moon, Kevin chatted with a traveler who happened to stop in with the bookstore map in hand.
"That was a very serendipitous meeting, and a lot of fun," says Jennifer White, who co-owns Paper Moon with her mother, Louise.
The roadmap gave Jennifer a list of other regional booksellers to connect with when the pandemic left her, as a small-town store owner, feeling isolated. Bookshops help customers build bonds, too, and Jennifer's own shop is a hub for diverse community members.
"We have been very vocal about being a safe place for people who might not feel safe or don't feel like they belong," she says.
"We need spaces for community members to gather and get to know one another. Bookstores offer that. They also offer inspiration, especially if you haven't exactly found yourself yet. Bookstores open pathways for young readers to discover who they are. And, bookstores support their communities by hosting events, giving to schools, and donating to causes," says MIBA Executive Director Carrie Obry.
A Passport for Book Lovers
In 2016, Carrie and the MIBA team created a Twin Cities bookstore passport, encouraging Twin Cities MIBA members to embrace opportunities to build community through collaboration. The project's success inspired today's Midwest Indie Bookstore Roadmap, open for all MIBA members. In addition to appearing on the main map, some owners partner with regional neighbors to create passports, punch cards, and contests related to Independent Bookstore Day, held annually on the last Saturday in April. (See the sidebar on page 30 for details on upcoming events at Driftless-area bookshops!)
"Over and over again, we hear from stores that the map works. Customers get inspired by it. New customers are coming into stores and saying, 'I found you on the roadmap,'" Carrie says. "It highlights this super-impressive ecosystem of independent bookstores, and customers love it when one store promotes another. The map connects stores in a way that's vibrant, colorful, and fun."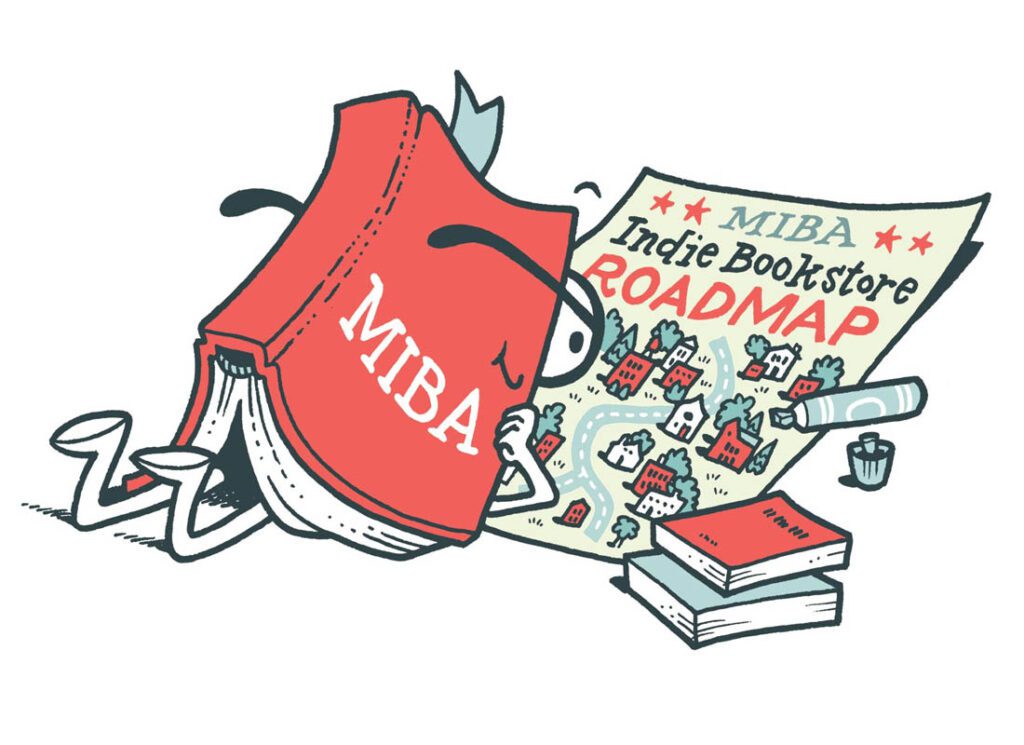 As a cartoonist and illustrator, Kevin sketches playful store images and highlights architectural and cultural elements on the map. Some stores then use their individual illustrations on websites, social media feeds, advertisements, postcards, t-shirts, mugs, or keychains. One shop put its illustration in a snow globe. Another replicated it on the side of a bus.
"Kevin gives us this wonderful way of showing that every one of our stores is unique and quirky and delightful, but also that we're absolutely in this together. It's hard to put into words how special his work is to us," Carrie says. "Kevin is a hero for bookstores, and we're thrilled to work with him."
The Bookstore Superhero
As mentioned, Kevin is a true bookstore enthusiast. In fact, he and his wife, Maggie, snapped their engagement photos inside Magers & Quinn Booksellers in Minneapolis. These days, the couple enjoys taking their young son to Cream & Amber, a bookshop in nearby Hopkins.
In addition to loving books, Kevin has worked on a few books of his own. He and Michael F. Patton released an all-ages graphic novel, "The Cartoon Introduction to Philosophy," in 2015. He earned an Eisner nomination (the comic-world equivalent of an Oscar) for his arctic adventure graphic novel, "Far Arden." Kevin has illustrated several children's books, too, and he's animated online games for Cartoon Network.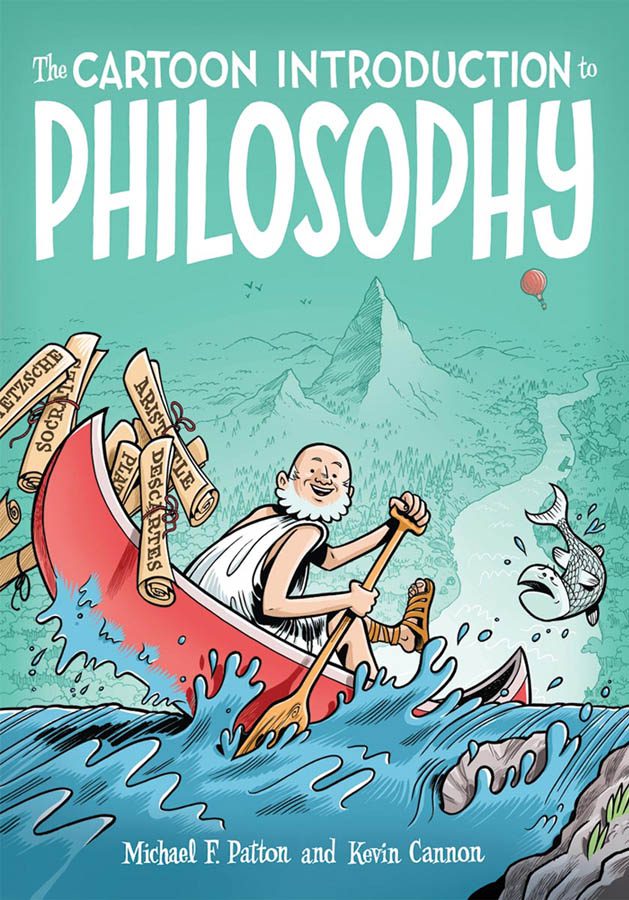 More recently, Kevin has developed an interest in illustrating maps. His hand-drawn cartography projects explore neighborhoods, cities, states, transit systems, and everything from the U.S. Naval Academy to the Minnesota State Fair. That combined love of maps and books landed him on the Midwest Indie Bookstore Roadmap project.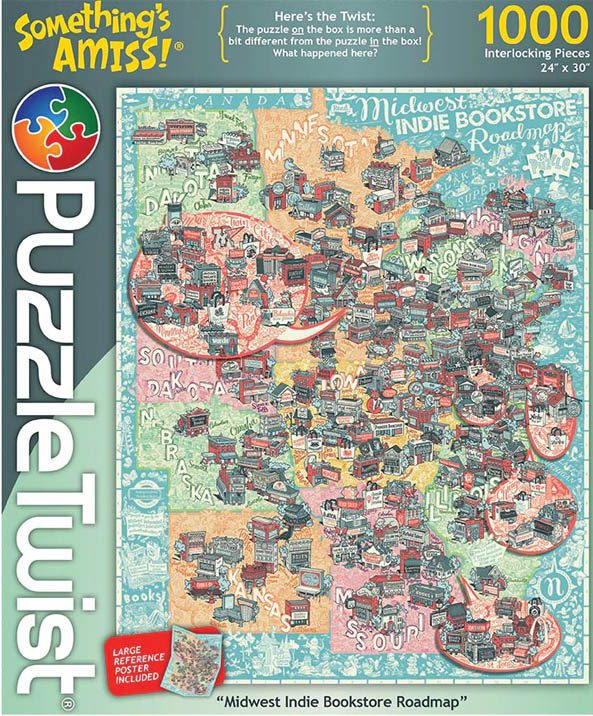 Sometime around 2015, while dating Maggie, Kevin started sketching caricatures of the independent local bookshops that she loved. Eventually, he shared those drawings on social media. After spotting Kevin's work, a MIBA representative reached out and asked him to help with the original Twin Cities bookstore passport. That set the stage for the multi-state map now released each April.
Kevin enjoys the challenge of fitting more than 200 distinct stores and 10 states into a cohesive design.
"As a cartoonist, I can be pretty loosey-goosey with locations. Even if the bookstores geographically are condensed to one side of the state or another, I have the flexibility to spread them out and give myself the breathing room I need," he says.
The production process starts with a spreadsheet of store listings that Kevin plugs into Google Maps. In addition to documenting store locations, he explores exterior photos and street-level views. From there, he scours social media feeds to get more familiar with each store's design features and details. Kevin sketches stores by hand, scans the sketches into Photoshop, and completes design, color, and editing work on the screen. Each year, he deletes closed shops, positions new additions, and re-layers existing images to create an updated map.
"I love delivering a product that people can really dive into. It's almost like a good novel. They can look at my map, enjoy it on a base level, and then go back again and again and find something new," he says.
Along those lines, Kevin tucks place-based surprises –"little Easter eggs," as he calls them – into each new map. These range from images of books by local authors, to Paper Moon's solar panels and shop cats, to a wine glass set next to Prologue in Charles City, Iowa, which sells books along with wine by the glass or the bottle.
"I have had many tourists come to the bookstore because of the MIBA roadmap," says Prologue owner Darci Tracey, who opened her shop in December of 2021. "I refer to them as Indie Bookstore 'groupies!' Many people are trying to visit as many bookstores on the map as possible. It's lovely!"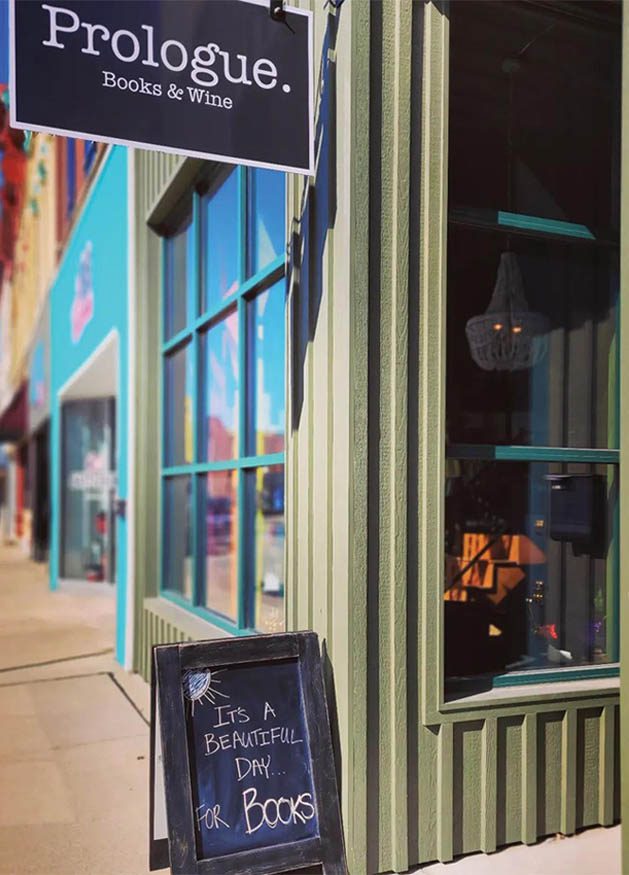 And in the fall of 2022, MIBA worked with Kevin to turn the latest map into a 1,000-piece puzzle, produced by Minnesota company PuzzleTwist. For Kevin, each expansion of the project introduces his artwork to a wider and more enthusiastic audience. That's not the only reward, however.
"The idea that this gets into 200 stores every year is so exciting. People come up to me out of the blue because they recognize me from the map," he says. "It's also nice to know that my art is out there supporting bookstores in 10 different states. That is really gratifying."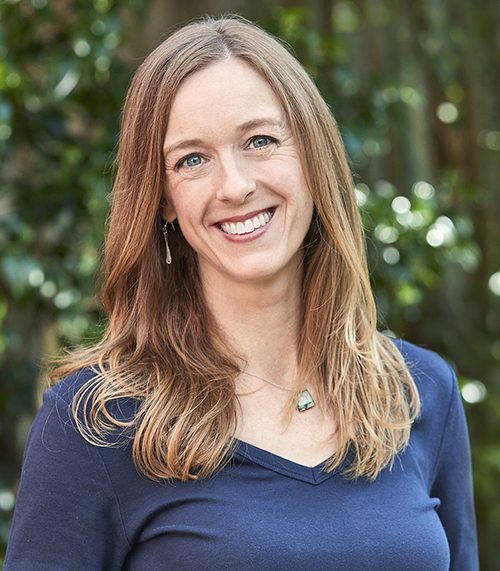 Renee Brincks (reneebrincks.com) buys most of her books at Dragonfly Books in Decorah, and that's where she picked up a Midwest Indie Bookstore Roadmap puzzle after writing this story.
Independent Bookstore Day
April 29, 2023

Select bookshops throughout the Driftless are teaming up to celebrate 2023 Independent Bookstore Day on Saturday, April 29. Swing by your local store to pick up this year's Midwest Indie Bookstore Roadmap and keep an eye on individual shop websites for details on special events and related in-store surprises.
Ridges and Rivers Book Fest
April 28-30, 2023

The first-ever Ridges & Rivers Book Festival, a three-day event in celebration of reading, writing, creativity, and community, will be held in Viroqua, Wisconsin, April 28-30, 2023. The festival is sponsored by the Driftless Writing Center and the McIntosh Memorial Library.

The Ridges & Rivers Book Festival will bring the community and visitors face-to-face with authors and illustrators in a variety of ways – through readings, book-signings, workshops, presentations, and conversations – that explore ideas and foster engagement in literary and visual arts. The performances and activities will appeal to all ages and interests, readers and non-readers alike.

Decorah's own Dragonfly Books will be coordinating book sales and small/independent presses at the onsite book fair. Find additional information at www.facebook.com/RidgesandRiversBF