Decorah's Jane Kemp smiles easily and often. 
Yet beneath that kind smile and unassuming demeanor lies a fierce advocate for community causes, and a strong will to get good things done. It's a fact to which numerous boards and nonprofits across Decorah and Winneshiek County can attest.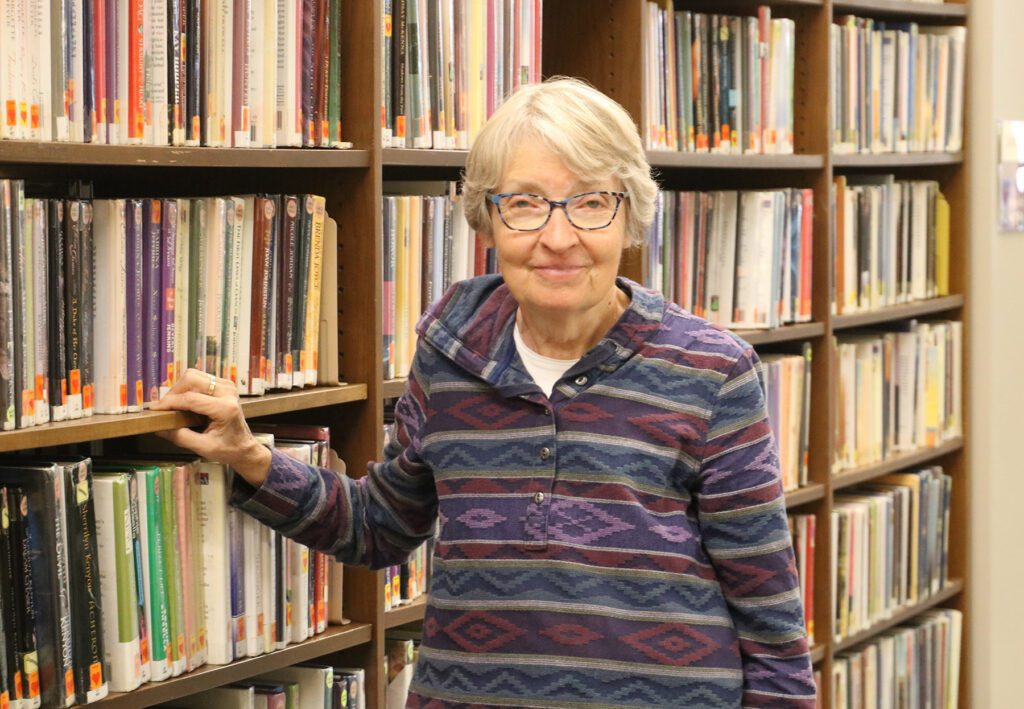 "This may be a tired phrase, but it really is all about giving back," says Jane, 78 years young. "I've had a wonderful life thus far, and it's important to me to give back – this is a marvelous community, but it rests on people giving of their time and talents to stay that way."
An Iowa native, Jane – full name, Henrietta Jane – decided to move to Juneau, Alaska, in 1966 after earning her bachelor's degree in history and German from the University of Iowa. Though she "only intended to stay for the summer," fate had other plans.
Not long after her arrival, Jane met her future husband, Don, then a staff member at the Alaska Department of Health and Welfare. In 1969, the couple tied the knot. And while both left the state temporarily to pursue master's degrees – Jane earned a master of library science degree from the University of Pittsburgh in 1971 – it was not until 1977 that they decided to relocate to Des Moines, Iowa, with their young daughter, Anna, in tow.
When Luther College offered Don a position as director of its social work program the very next year, they moved to Decorah and never looked back – by 1981, Jane had been hired by the college as well. Over the next 30 years, Jane carved out a career in Preus Library, serving as circulation librarian, library department head, and supervisor of the Fine Arts Collection – it grew impressively under her direction – as well as a professor in the college's PAIDEIA program for first-year students. "We did a lot of reference and circulation work and a lot of bibliographic instruction in the early days," says Jane, who retired from the library in 2010 as professor emerita of library and information studies. "It was well before Google, so we were charged with teaching students and other library patrons how to use the many reference materials."
Both in retirement (and well before), she put her exemplary organizational skills and undying passion for good causes to use well beyond the Luther campus. When Winneshiek County Habitat for Humanity (WCHfH) asked her to join its board after the death of her husband, its director, in 2003, Jane accepted immediately. "I served both as a memorial to Don and because I believe deeply in the program," she says. "Our goal was to have houses in every community in Winneshiek County, not just Decorah, and the scope of the work was just incredible – we did not only new builds but also renovations, including a church."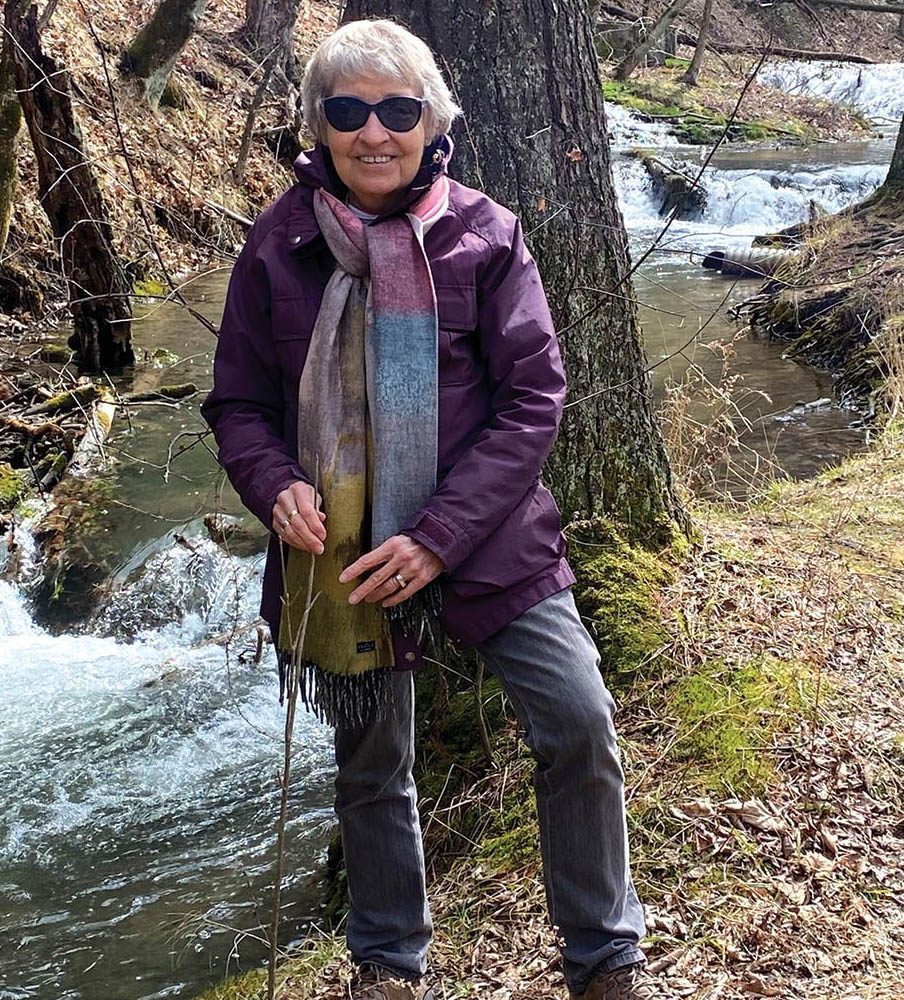 Jane stepped off the board years ago, but she and her daughter, Anna, remain among the organization's biggest advocates. As did Jane, Anna has served as board secretary. And the Kemp family has been a consistent supporter of the Don Kemp Golf Tournament, which raises funds for WCHfH building projects. (Jane is quick to point out that she does not golf in the annual event: "I am the least athletic person," she says with a laugh.)
Other Decorah-based groups, both large and small, have also benefited from Jane's time and talents. She is past president of Friends of the Decorah Public Library, a volunteer group that raises money to support the library and invest in needs not covered by its budget, from technology upgrades to programming. She currently chairs a local travel club that was established more than a century ago, says Jane, "for women who needed, at that time, to get out of the house and really sink their minds into something." The group meets regularly at Good Shepherd Lutheran Church, where Jane is an active member. She has served as church webmaster and has volunteered for the landscape committee and altar guild, among other things. "We have a very small staff so we are very much a congregation of volunteers," she notes.
And while Jane claims no Norwegian ancestry, she has always loved history, so currently serving as a trustee of the Vesterheim Norwegian-American Museum is, as she says, "a natural fit."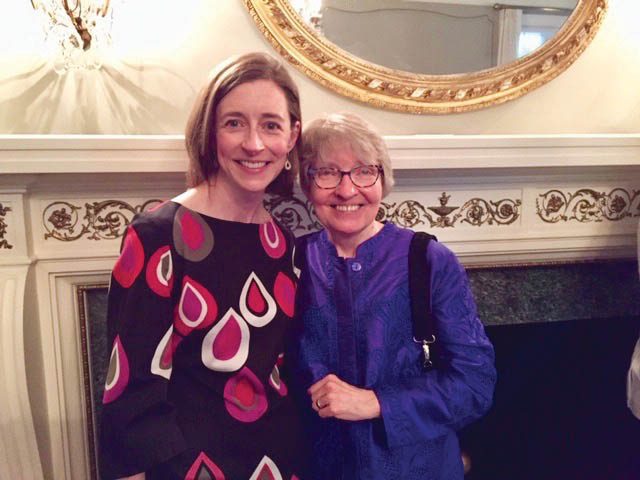 During her tenure on the board, the museum has developed Heritage Park, dedicated in 2021, and the Vesterheim Commons, due to open later this year. "Vesterheim is such a fabulous asset for Decorah; not only does it preserve the history of Norwegian-Americans who are so prominent in the Upper Midwest, but frankly, it's also a huge tourist draw."
When asked, Jane quickly credits her good friends and "mentors," Georgie Klevar and Joyce Epperly, for the seemingly endless inspiration she spreads around the community. "They set the standard for me for volunteering and giving to nonprofits," she says. "And they absolutely have inspired me."
Jane says that while she logs time every day on volunteer work, she also makes time for other activities she enjoys, including reading (of course!), traveling with family and friends, and walking the many trails of Decorah. "This town really does check all the boxes for me," she concludes. "I love helping this community, and it's been very fulfilling to do so."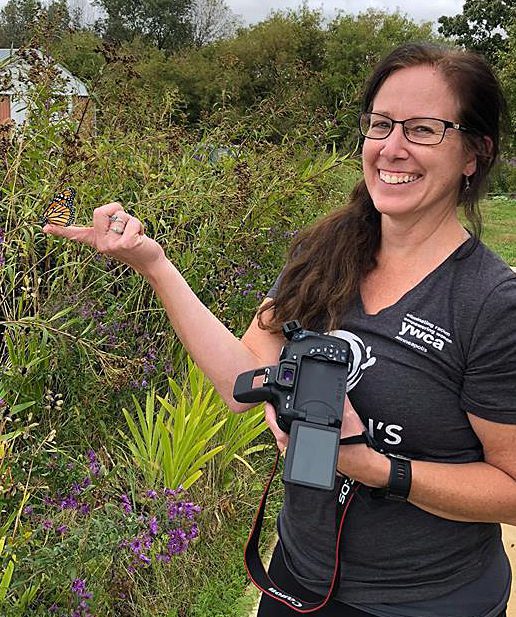 Sara Friedl-Putnam first met Jane Kemp in the 1990s when they both worked at Luther College. She was thrilled to reconnect with Jane to learn more about her life and volunteer work in Decorah and Winneshiek County.