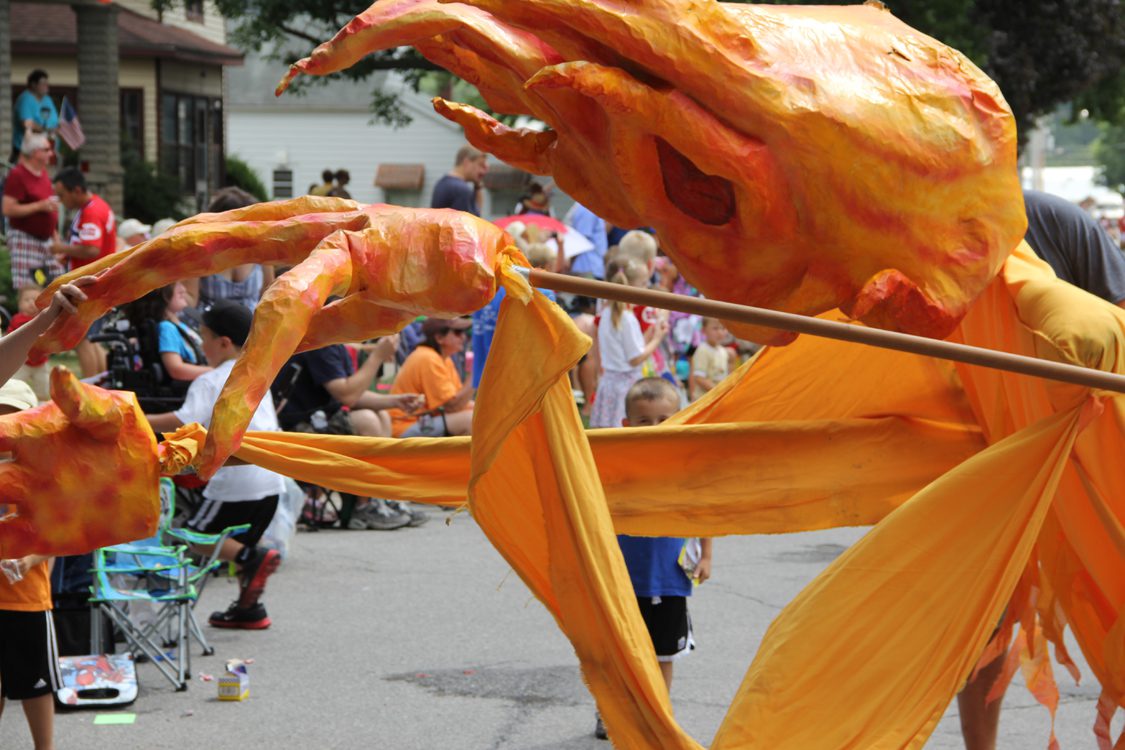 Northeast Iowa Resource Conservation and Development (RC&D) has launched Iowa's First Crowd Funding Website for the Arts. The website, www.IowaART.org, is up and running and accepting donations for three projects. But only until July 31, 2014! Each project has a goal of $5,000. Contributions may be tax deductible as a charitable donation and some projects even offer super special incentives for contributors.
"We are extremely excited to launch this new crowd funding website," Northeast Iowa RC&D Executive Director Lora Friest says. "As far as we know, this is the first crowd funding website for multiple art projects that anyone in Iowa has ever launched, but funding to advance the arts in our small communities is so limited that we feel this is an important initiative. We have seen individual projects raise funds over the Internet and certainly many art projects receive private funds but this is different in its scope. The public has a chance to contribute large and small amounts to multiple projects and then watch as those project funds are raised to see if the projects meet their goal." It's called crowd funding because many people can each donate a small amount to reach a larger goal.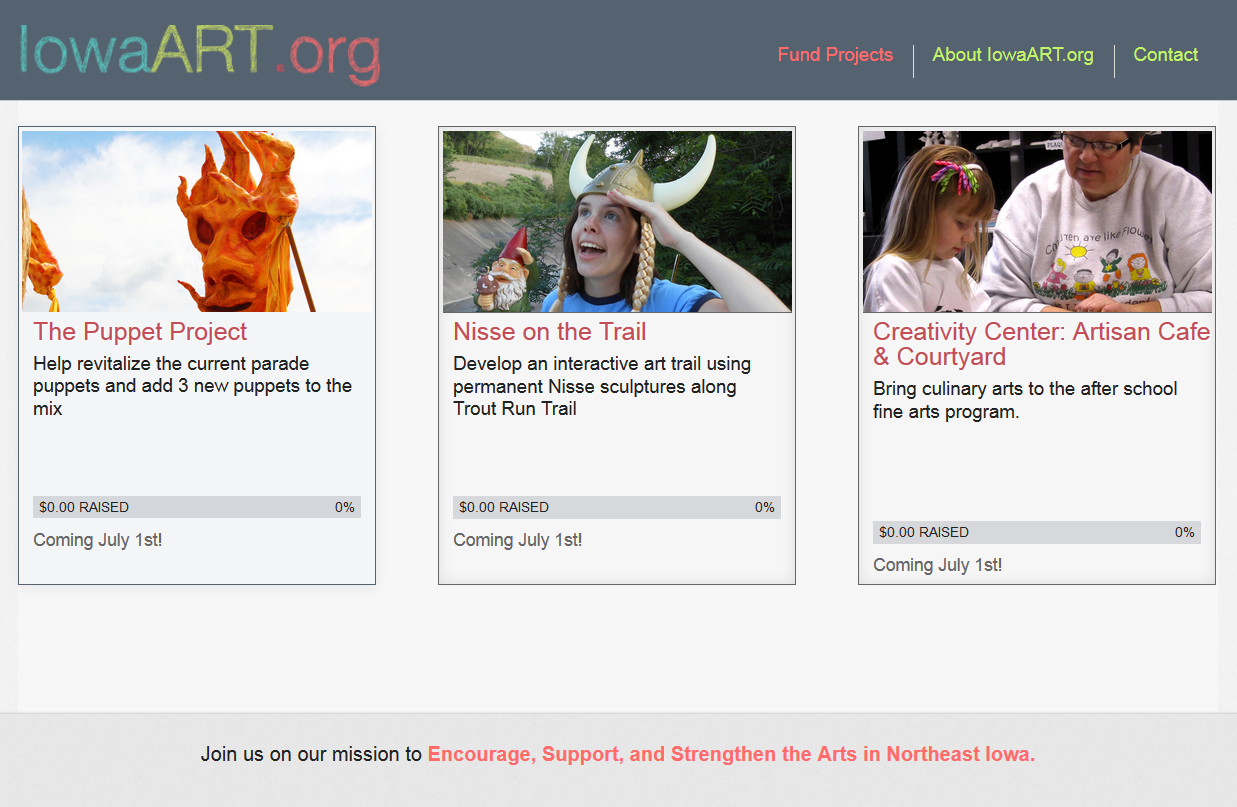 The three projects open for contributions are The Puppet Project, Nisse on the Trail, and the Creativity Center: Artisan Café and Courtyard. The Puppet Project will help develop three enormous parade puppets that will make appearances in parades around Northeast Iowa and will join their mythological brother and sister puppets in the Nordic Fest parade. The Nisse on the Trail Project will develop permanent Nisse sculptures along the Trout Run Trail to be found by curious explorers. The Creativity Center Project will bring culinary arts to the after school fine arts program in Guttenberg.
While July is the only month to donate to these three projects, it may not be the end to crowd funding at www.IowaArt.org for creative initiatives in Iowa.
"This crowd funding website will have a tremendous impact on our rural Northeast Iowa communities, bringing them alive with all types of private and public art that enriches our lives and the lives of our children and grandchildren," Friest says.
Projects for the site are selected through a competitive process by the Northeast Iowa Arts Funding Council–a multi-county group of volunteers that includes artists and community leaders. They aspire to "Encourage, Support and Strengthen the Arts in Northeast Iowa." The Council plans to accept applications for projects annually from a seven county area of Northeast Iowa.
If donating through the Internet makes you queasy, you can also mail in donations to Northeast Iowa RC&D, PO Box 916, Postville, Iowa 52162 or call (563) 864-7112 and specify which project you're interested in funding. Everyone else can donate at www.IowaART.org.