Personal
-
Inspire(d) Updates + BOGO Magazines!
Hello, dear Inspire(d) friends,
We've been having some tough-but-necessary conversations around our house lately – talk of Juneteenth, racism, Black Lives Matter, and the murder of George Floyd in Minneapolis, talk about COVID-19 and what it means for our immediate and future lives, talk of business and money, and what we have to do to stay afloat – talk about the general (and understandable) unrest in the world right now.
To be clear, we here at Inspire(d) believe in everything that's so concisely spelled out on those awesome signs going up in neighborhoods all around us: Black lives matter. No human is illegal. Love is love. Women's rights are human rights. Science is real. Water is life. Injustice anywhere is a threat to justice everywhere.
It's on us to keep these conversations going. We can and need to do better, and it starts with talking, listening, reading, learning.
Know better; do better.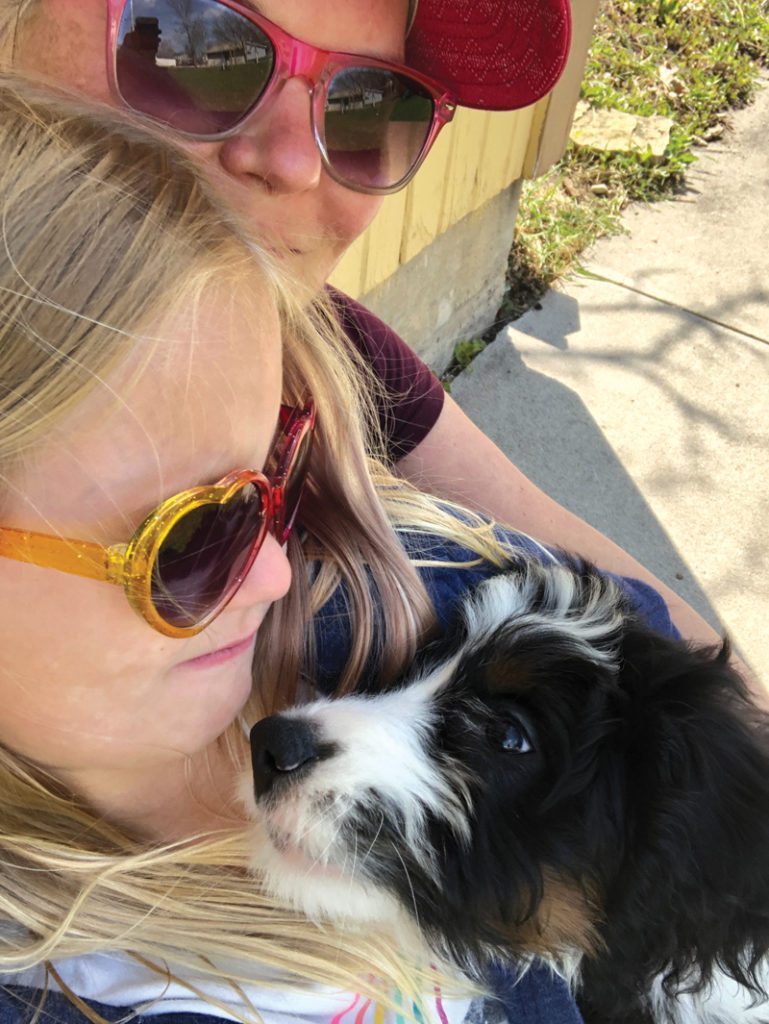 Ultimately, when we finish these tough conversations, I always try to come back to hope. With Roxie, I compared it to cleaning her room. She loves to reorganize her closet, where she's made a home for her dolls. Everything comes out of the closet, dumped on the floor. The mess looks much worse than when she started, but then she's able to carefully put things back in a way that makes more sense. In a way that's better. And that's what I hope we can do with this country – this is our chance to rebuild, reorganize, and make this country – this world – a better, more positive, and inclusive place.
Know better; do better.
Along the way, we need to remember there are good people all over doing the work, and we should read/tell/share their stories far-and-wide. That brings us to what WE'RE doing right now – to stay afloat, to do our part, and to better the world: We're working on the next Inspire(d) Magazine!
Due to COVID-19, we had to adjust our 2020 production schedule. This next magazine will be a Summer/Fall Inspire(d), on stands July, August, September, and October. The following magazine will be a Holiday/Winter Inspire(d), on stands November, December, January, and February. We hope to be back to our normal quarterly schedule in 2021.
Please bear with us as we do our best to get this heartfelt magazine out into the world safely and effectively. We can't wait to brighten your lives with the positive news of the Driftless world right now.
Want to make sure you get one? We're doing a BOGO – Buy One/Give One – sale on membership (this is how you get Inspire(d) sent to you in the mail!)! Head over to our Inspire(d) Membership page to sign up. It's $28 for you and a friend/loved one. We'll make sure you and they get Inspire(d) in the mail for a year!
Thank you for believing in us and supporting positive news. We're going to get through this stronger and better than before.
Looking forward,
Aryn


P.S. We got a new canine member of our family this spring – her name is Athena! She's a bernedoodle, and the photo above is just two days after we got her in late April (she's MUCH bigger already)! <3