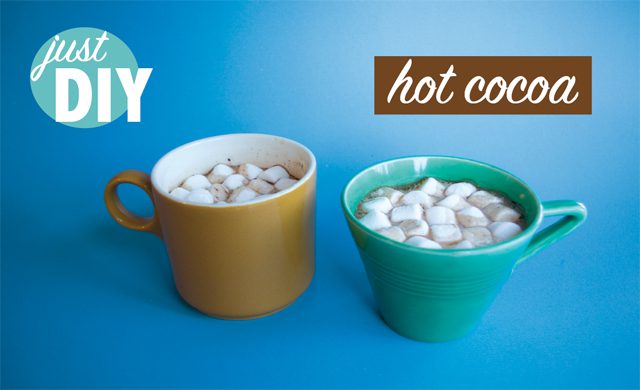 Just DIY: Hot Cocoa (hot chocolate, whatever you wanna call it!)
This section was originally going to be called "Things That Aren't Actually That Hard to Make Yourself." But it didn't quite have the same nice ring as DIY. So often, we find ourselves looking at some of the products we use or eat or drink and think – I don't know how to pronounce that ingredient! There has to be something better!
So we ran some science experiments on homemade hot cocoa, play dough, and bubble bath. Our lab (kitchen) smelled real nice (although Roxie says the play dough doesn't, so maybe next time we'll add some essential oils)!
We took lots of pictures and have tons of details – spoiler alert: the play dough turned out perfectly, the hot cocoa (featured here) is quite good, but the bubble bath is a work-in-progress…(coming soon)!
—————-
Hot cocoa is always something that sounds lovely to me, but once I pour a cup of it and take a little drink, the sugar goes straight to my head and makes me feel pretty much the opposite of lovely. So I set out to make a cup that made me feel cozy, not crazy.
I really wanted a hot cocoa that you could just make with added hot water…I didn't want to mess with a pan of milk on the stove, because, you know – toddlers: Impatient and unpredictable!
So check this recipe out and let me know what you think! I'll keep working on it too, and will update as it evolves. But this one here is pretty darn good, if I do say so myself (and apparently I do…). Enjoy!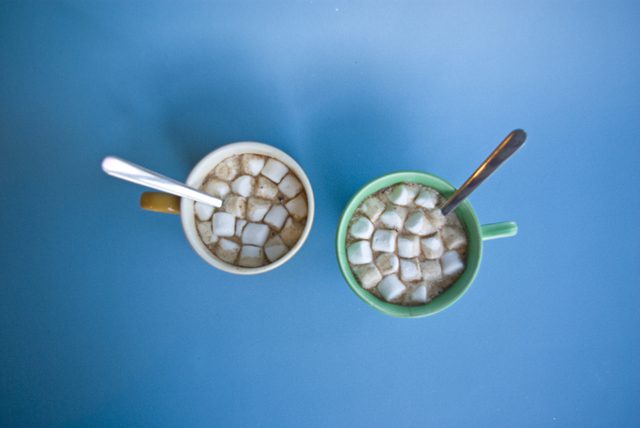 Homemade Hot Cocoa (print recipe here)
1/2 cup powdered sugar
1/4 cup powdered milk
1 tablespoon cornstarch
1/2 ounces semi-sweet chocolate, roughly chopped (I used chocolate chips, but nicer chocolate would surely make nicer hot cocoa)
1/2 cup cocoa powder
1/2 teaspoon vanilla extract
1/2 teaspoon salt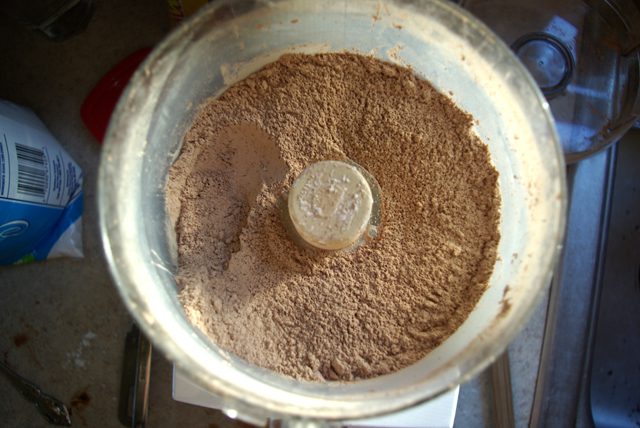 Combine all ingredients in a food processer and blend! It's noisy, but I promise the chocolate chips or chunks will eventually break down into little tiny, delightful balls of chocolate. (Note: it's also kind of dusty! Let it settle a bit before opening after blending.) The mixture will keep up to two months in an airtight container.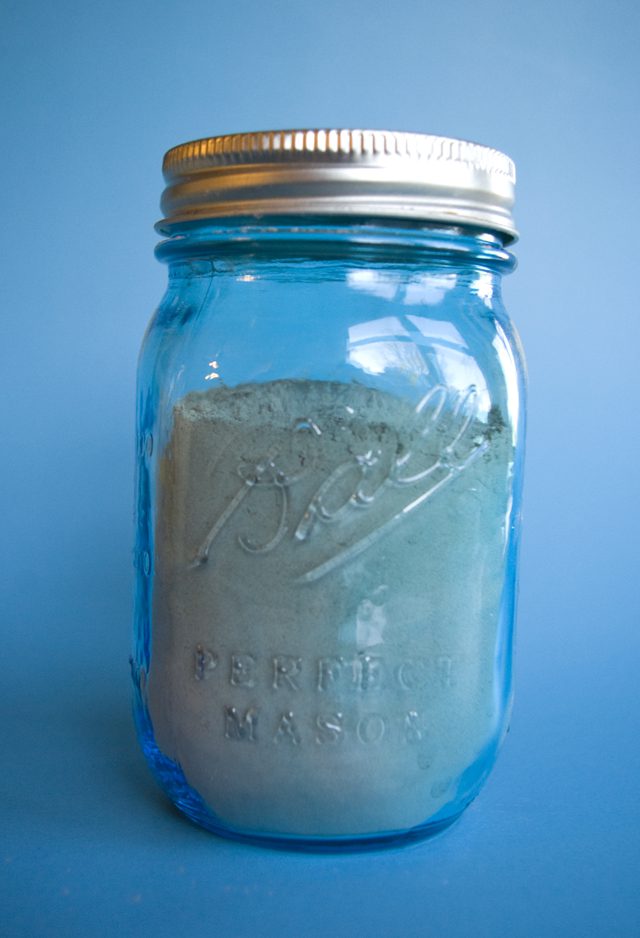 To use: heat water to boiling in a kettle. Put two tablespoons of mixture in 8-10 ounce cup, and add hot water. Stir thoroughly, and add marshmallows if you wish! Enjoy!
(Note: I bet this would, of course, be AMAZING cooked on the stove with milk, so if you want to give it a try and don't have an impatient toddler waiting for a cup, do it!)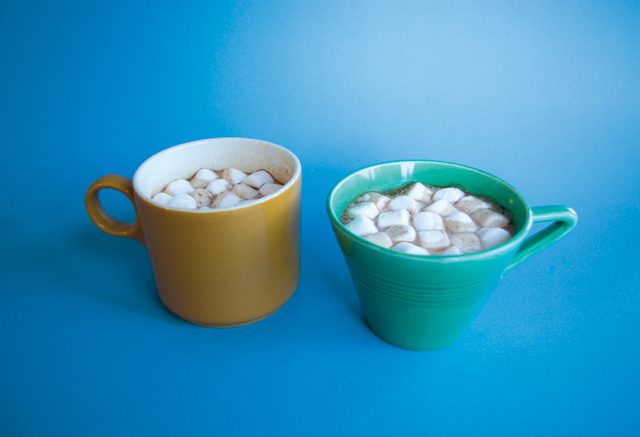 Recipe inspired by this hot chocolate mix at Smitten Kitchen.