(Above photo by Jay Olson-Goude. Below photos by Inspire(d) Media.)

Isn't fall in the Driftless Region the best? The colors are lovely, and there are tons of perfect days ahead for a fun little road trip adventure. We suggest checking out The Great River Road of Wisconsin! The entire WIGRR (wigrr.com) covers 250 miles and 33 river towns. We just hit the Driftless Region section, including the towns of: Alma, Nelson, Pepin, Stockholm, Maiden Rock, and Bay City.

Getting to Alma, WI:
88 miles from Decorah
60 miles from La Crosse
54 miles from Rochester
119 miles from McGregor
For over 250 miles of Wisconsin's "West Coast" a ribbon or road flows next to the train tracks right along the Mighty Mississippi. The Great River Road is one of the Midwest's most scenic road trips – it was even voted prettiest drive in the nation by the Huffington Post last year! Celebrating its 75th anniversary this year, the Great River Road in its entirety spans from Minnesota to Louisiana. Wisconsin's section winds through 33 towns and countless sights, and this edition of Boxed (IN) takes on just the popular 30-mile stretch from Alma to Maiden Rock – just north of Trempealeau and the La Crosse area. Home to Lake Pepin – a popular 26-mile-long sailing area of the Mississippi River – this little slice of river is known for kitschy little stops, artist studios, galleries, and shops, and down-home charm.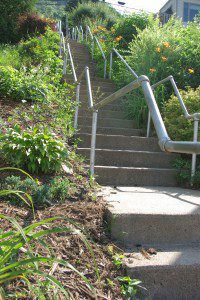 Alma itself is an adorable little river town tucked in and on 12 Mile Bluff – there are even 10 staircases (with over 750 steps total!) that connect the two main streets throughout the town! Lock and Dam #4 – including a great viewing platform – is also located here, and the lodging and dining options are fun and often unique since over 200 structures in the tiny town are on the National Register of Historic Places.
As you wind up the river through Nelson, Pepin, Stockholm, Maiden Rock, and Bay City take time to seek out the many treasures and destinations tucked along the way. The terrain is beautiful – and the locals friendly. Follow our notes carefully, and call ahead if you are making the drive (or boat!) as many of the best spots we found are seasonal and only open certain days of the week. (Like A to Z's Pizza on the farm!). That said, there's more than enough to keep you busy for a day or two – and plenty of relaxing to be had just watching all that is the mighty Mississippi go by.
LANDMARKS
Lock & Dam #4, Alma, WI – Built in 1935, this structure is an attraction in its own right and the southern border of  "Lake" Pepin. Watch barges and river traffic lock through from the viewing platform or from local establishments, while trains ramble by right underneath the pedestrian bridge.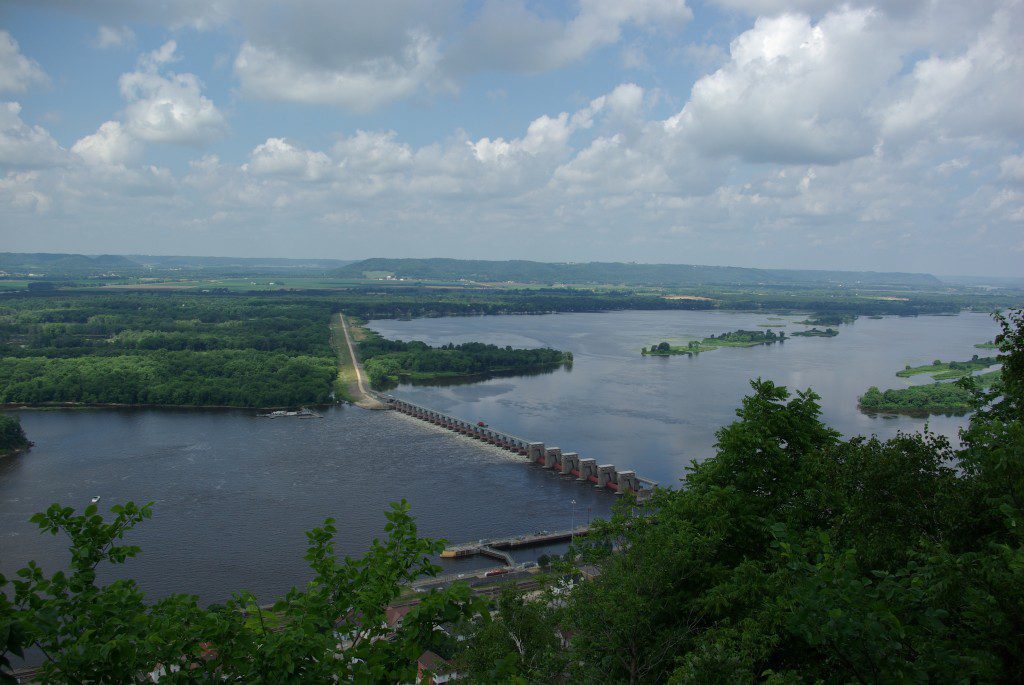 Lake Pepin is a 26-mile-long section of the widest, naturally occurring part of the Mississippi River that stretches from Bay City on the north end to Alma and Lock & Dam #4 in the south. It is extremely popular for sailing, boating, and fishing, as well as bird and wildlife watching.
Great Alma Fishing Float
35 Great River Road, Alma
www.almafishingfloat.com
Park and walk to the dock where a shuttle boat will pick you up and deliver you to the float! For over 25 years this has been a local favorite – Float Café open 7am-3pm, and bunk lodging is even available on the float. Minnesota or Wisconsin Fishing license is required.
Buena Vista Park, Overlook, and Trail – Alma
Just above Lock & Dam #4 in Alma (500 ft. above to be more exact), is one of the best views of the Mississippi River valley anywhere. Better Homes & Gardens called it "…one of the river valley's finest natural balconies." The view just down the road at Danzinger Winery isn't too bad either!
Mossy Hollow Trails – Alma
In 1997 Dairyland Power Cooperative transferred 102 acres just south of Alma to the City. This property extends 12 miles up the bluff and provides hiking/walking trails along with some great views.
EAT & DRINK
ALMA:
Pier 4 Café and Smokehouse
600 Main Street, Alma
https://www.facebook.com/pier4cafe
Best BBQ by a Dam Site!
Great breakfasts and lunch including lots of house made BBQ goodness. Views from the café are of Lock & Dam #4, and the back patio is a great place to take in all the river traffic.
NELSON:
The Original Nelson Cheese Factory
S237 State Road 35 South, Nelson
www.nelsoncheese.com
Although cheese is no longer actually made at this facility, the selection of fine cheese, wine, prepared foods, and sweets is stunning. So is the interior of the facility – stop by to pick up supplies for a picnic or grab sandwiches and sit on the patio.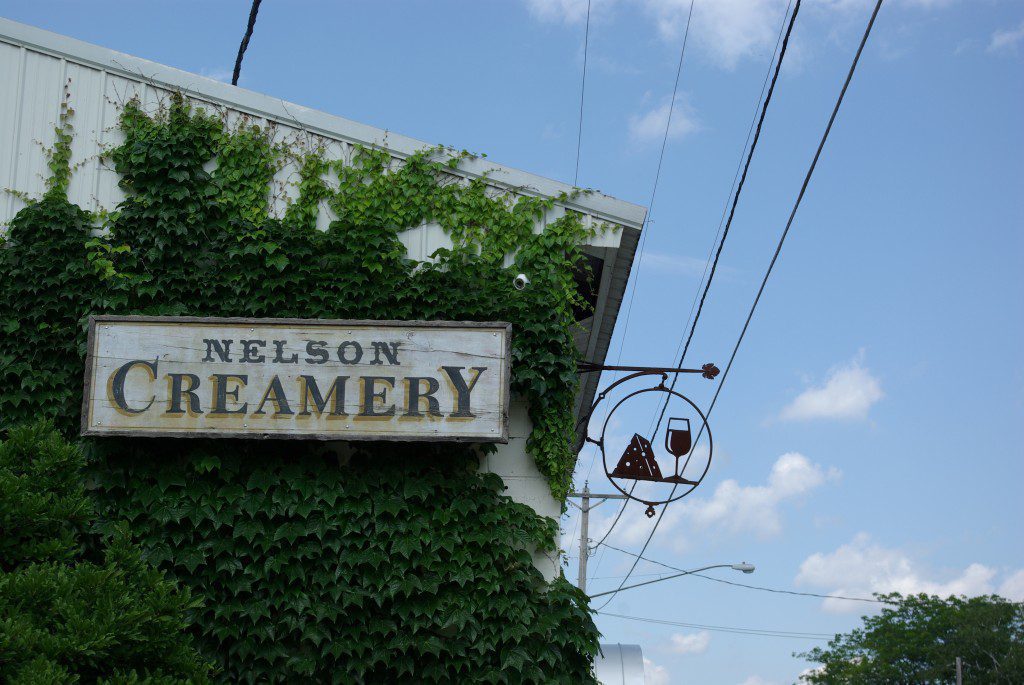 PEPIN:
Villa Bellezza
1420 3rd St., Pepin
www.villabellezza.com
Inspired by the beauty of the Pepin area and several classic Italian influences, Villa Bellezza was opened to the public by the Dahlen family in 2012. The first grape vines at Villa Bellezza were planted a decade previous, and their wines are pushing the typical boundaries and quality of Midwestern viticulture. The Cotes du Pepin is a highlight, as are the event facilities.
Harbor View Café
314 First Street, Pepin
www.harborviewpepin.com
Closed Monday – Wednesday
This much-celebrated local café has a focus on local and sustainable ingredients. As comfy a spot as you'll find, with fantastic people, great daily specials, and amazing deserts. No reservations, but the Adirondack chairs out front have a spectacular view and there's New Glarus on tap if you have to wait!
STOCKHOLM:
Stockholm Pie & General Store
https://www.stockholmpie.com/
The Stockholm Pie & General Store sits unassumingly in a tiny corner space. The pie is the real deal and you won't be sorry with the selection, which rotates daily. In fact, plan ahead to grab breakfast or lunch and take an extra slice along for your trip to A to Z later in the day (see below)! YES – Pie isn't just for breakfast anymore!
A to Z Produce and Bakery
N2945 Anker Lane, Stockholm
www.atozproduceandbakery.com
Pizza nights are SELECT TUESDAYS ONLY and require a reservation. (May-September).
So here's the idea: Vegetable and CSA farmers A to Z build a brick oven (actually two) and make pizza on their farm. People come from all around, bring blankets and supplies, and make a night of it! What happens? A beautiful dinner on a working farm in the rural midwest! Make sure you sign up for a reservation, write down directions (phones/GPS sketchy), bring games or good friends (or make friends with your neighbors), extra snacks, pie from the Stockholm Pie Company, and beverages (but the state of WI does not allow carry in alcoholic beverages… beer and wine for sale on site). Some people even set up tables and chairs, but you decide just how far you want to take it.
They appreciate checks and cash (bring extra – there's often bread for sale as well –  it's worth it!) but also now accept credit cards. The results of all this? Stunning pizza in a lovely rural setting that makes for an incredible evening. Plan ahead and go here if your schedule allows – you will not be disappointed.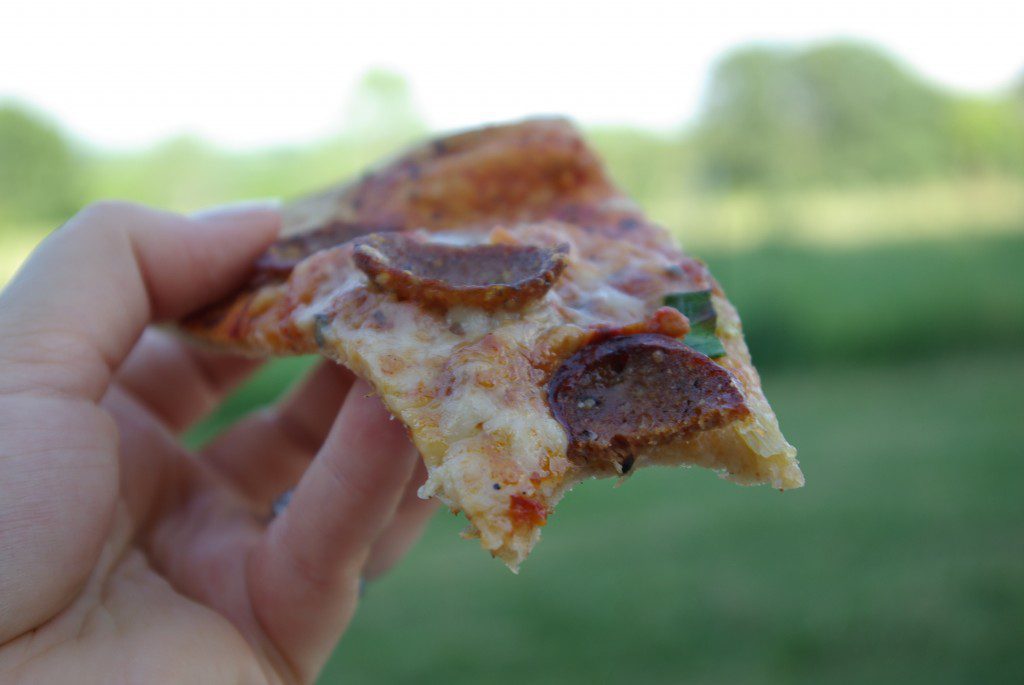 Maiden Rock Apples / Maiden Rock Winery & Cidery
W12266 King Lane, Stockholm
www.maidenrockapples.com
Since 2000 Herdie Baisden and Carol Wiersma have been growing apples on their 80-acre farm. From Honeycrisp to Pomme Gris, the varieties are wide and interesting – and you can pick right from the fields in the fall. But the real draw may be the cider – both still and sparkling – Maiden Rock is doing some amazing work with their apples. Give yourself some time for a tasting, and savor the local bounty!
MAIDEN ROCK:
Smiling Pelican Bake Shop
W3556 Hwy. 35, Maiden Rock
www.facebook.com/Smiling-Pelican-Bakeshop
Select Saturdays ONLY.
This little bakery is one of the best you'll find. Yep, that was a period. House made Panna Cotta, amazing pies, cakes, cookies, breads – and only select Saturdays, April through December.
BAY CITY:
Ice Cream: Flat Pennies in Bay City
www.flatpennies.com
10:30 am – 9 pm
Drive in and grab a quick coffee – or perhaps a dog and an ice cream cone! This Bay City favorite is a roadside oasis from yesteryear. Chat with the friendly owner – he might talk you into trying a Ramblin' Rudy or the Flat Cow!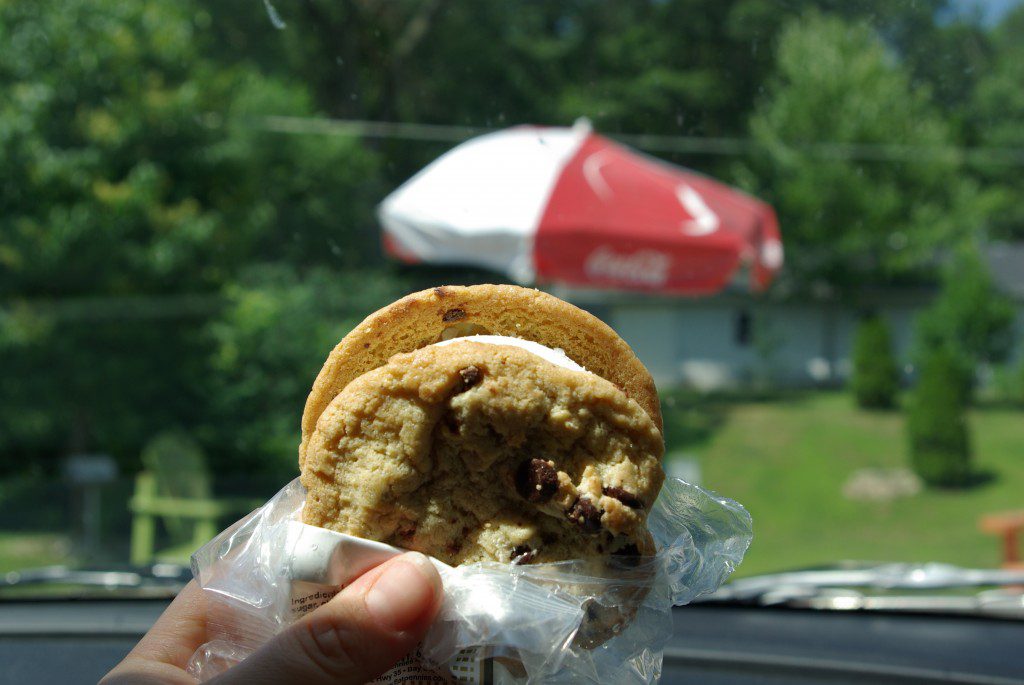 Chef Shack
http://chefshackbaycity.com/
Weekends only
Award-winning Minneapolis Food-Truckers opened this amazing little spot in 2012. It's only open Friday-Saturday nights and Sundays for Brunch, but worth every second it takes to make your way there. Creative, delicious, ever-changing cuisine and wine/beer, plus a brick oven in the back yard. Tasting Menu reservations only, plus grab & go case, etc. It's pretty much the restaurant you've always wanted to stumble upon…
SNOOZE
It is worth noting that the Wisconsin side of the Mississippi River is heavily traveled by freight trains – both day and night. Any lodging anywhere near the river will give you both grand vistas of river life, as well as of the working trains. Some folks love the steady, majestic, rumble and horns of a freight train – while others may find it hard to block out. That said, pack an extra pair of earplugs and your sense of adventure – this is river life.
Blue Door Inn / Blue Door Properties, Alma
331 South Main Street, Alma
www.bluedoorinnalma.com
This 150-year-old renovated stone building features tastefully modern suites in historic spaces. The Inn can accommodate single rooms for a night, or combined suites for larger groups. The upper deck has fun views of Main Street and the Mississippi, while the garden level is a lovely escape full of well-tended flowers. Additional properties available.
Hotel de Ville, Alma
305 North Main Street, Alma
612-423-3653
https://www.hoteldevillealma.com/
Do check out this unique European-influenced getaway with Italianate secret garden and Mississippi River views. With three buildings and a gypsy wagon making up the property, it's shy of words to say the de Ville is wonderfully unique. The on-site café and ice cream shop is just the beginning of wonderment that leads to the secret gardens out back.
Maiden Rock Inn
N531 County Road S, Maiden Rock
www.maidenrockinn.com
Gary and Jennifer Peterson started renovating this century old schoolhouse in 1995 and have never stopped. The attention to detail in woodwork, renovation, and hospitality is hard to match. With over 16,000 square feet of skillfully and artistically renovated spaces, including four guest suites with impeccable 12-foot vintage tin ceilings, an outdoor grotto, rooftop deck (Accessed by spiral staircase! And there's a hot tub up there!), and the original gymnasium, this is a show stopper of an Inn.