Here at Inspire(d), we're always on the look out for quick regional getaways and adventures. We've featured Dubuque in past issues, but recently had a chance to re-live all the fun and excitement of the Fenelon Place Elevator, more commonly known as the 4th St. Elevator.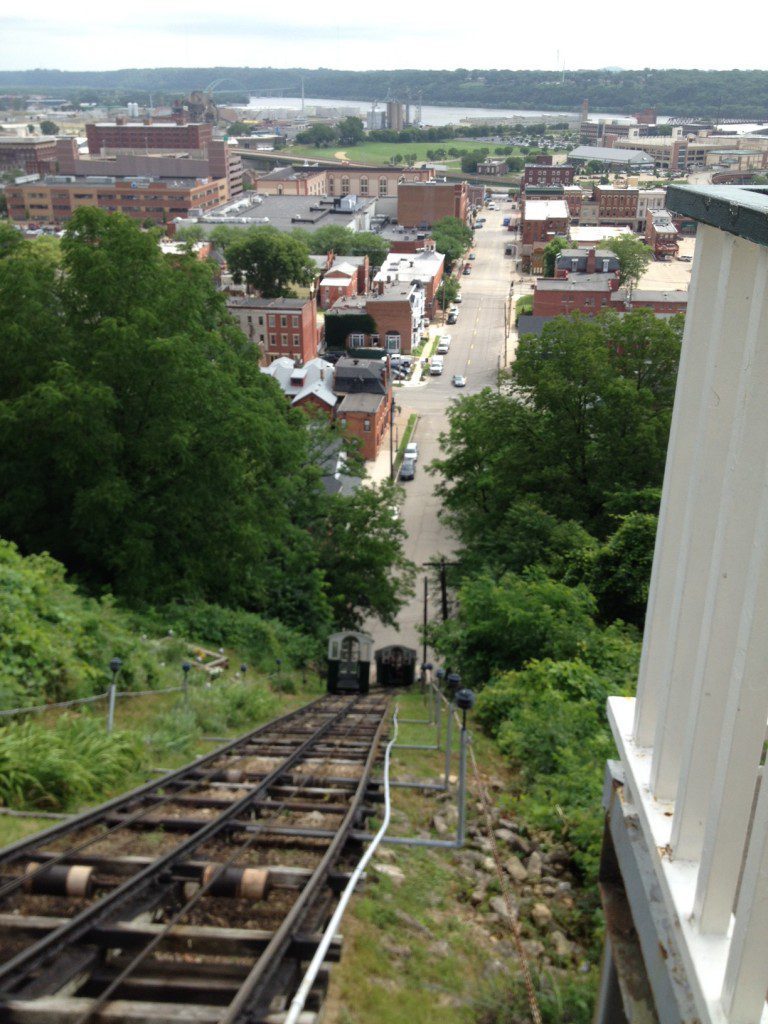 Self proclaimed as "the world's steepest, shortest scenic railway," the elevator transports up to 8 passengers at a time up (or down!) 296 feet to Fenelon Place. Yep, since 1882, when JK Graves built the first cable car in order to get home for his lunch break, this bluff has been traveled by many a folks looking for an easier way around Dubuque.
More of a cable car in design than a true train, the wooden cars and steep. clackety track make a memorable experience for riders of all ages. You can even take your bike up with you in the car for a small extra cost!
The elevator runs daily from 8am – 10 pm, April 1 – November 30, and costs just a couple dollars to ride.
Read more about our adventures in Dubuque here…