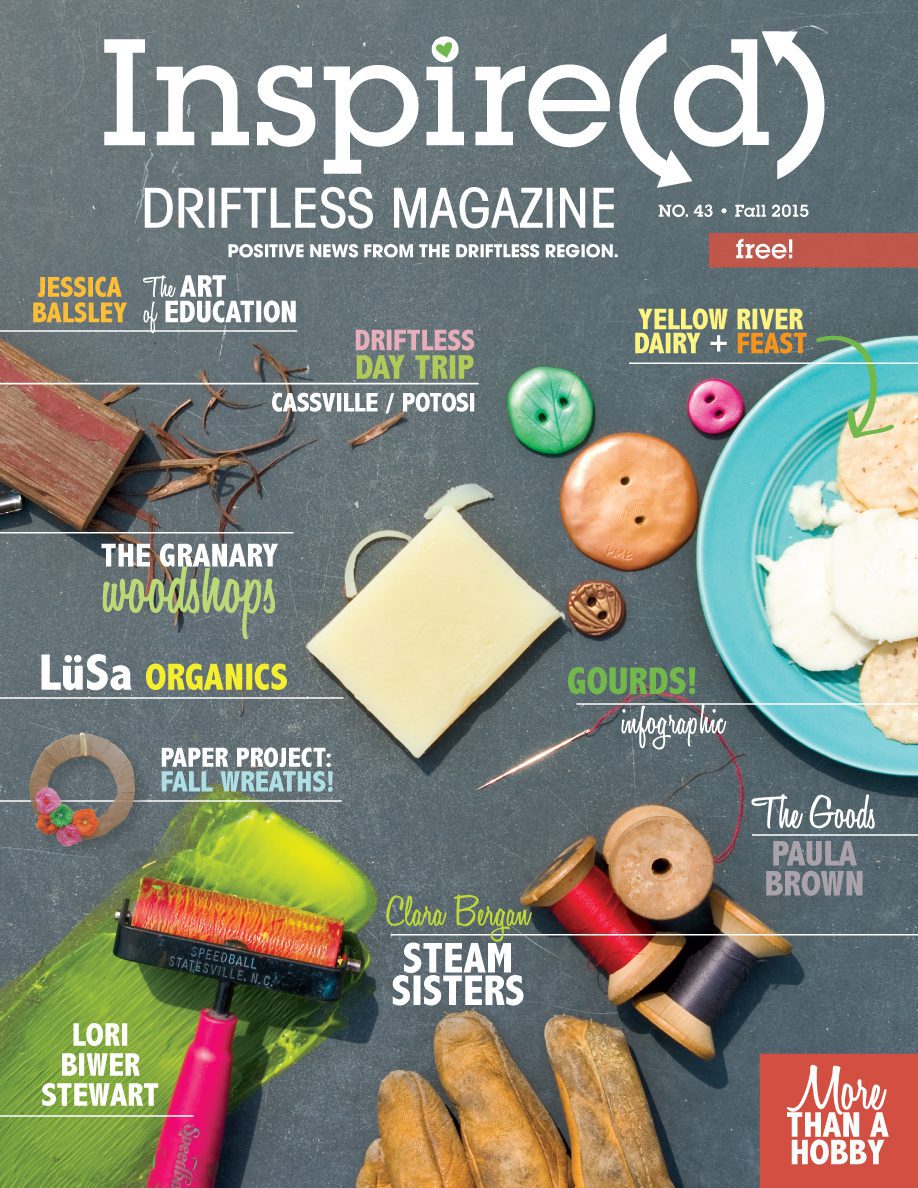 You get a sneak peek, you unicorns, you! Check out the Fall 2015 Inspire(d) Magazine online here today.
Here's what you'll get to read:
Steam Sisters Clara Bergan • More Than a Hobby: Paula Brown. LüSa Organics. Tim Blanksi. Lori Biwer-Stewart. Yellow River Dairy • Driftless Day Trips: Cassville / Potosi • Good Gourd! Infographic • Sum of Your Business: Jessica & Derek Balsley • Probit: Marvin Wicks • & More!