Life has a way of surprising us. Chance meetings turn into lifelong friendships. Magazine articles prompt spontaneous trips. Hobbies become unexpected careers.
That's what happened for 1999 Decorah High School graduate Elena Rue. Her early photography interests set the stage for StoryMine, a North Carolina-based production company that creates video stories and strategies designed to cultivate change. As co-founder and creative director, Elena works on projects for clients like the National Audubon Society, New England Journal of Medicine, and New York Times.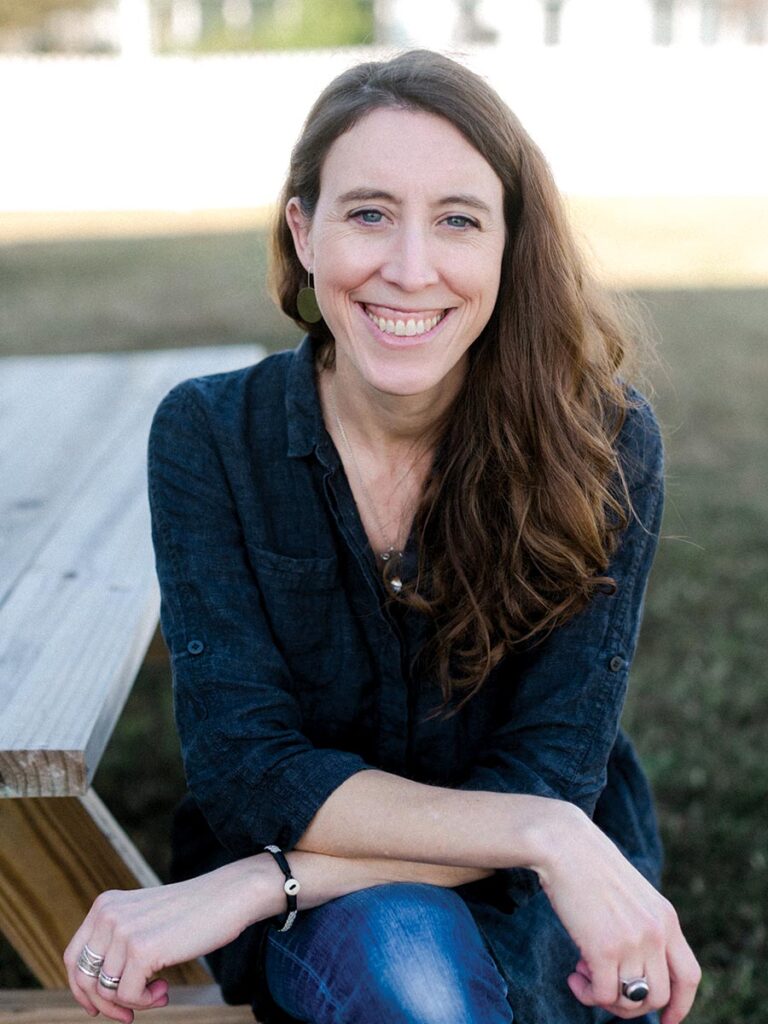 Elena didn't become an entrepreneur by following a calculated professional path. Instead, she simply pays attention to what engages and inspires her.
"I've always just followed what interested me. I thought that would help me land on something that fit, because I wasn't really seeing it," she says. "It wasn't, 'I want to be a lawyer,' or 'I want to be a doctor,' or whatever. I didn't really have a set goal."
Exploring in the field
Elena started experimenting with photography when she was young. Her father had given a film camera to her older sister, who eventually took photos for the high school yearbook. When Elena's sister graduated, she encouraged Elena to step into the role.
Like many teenagers, Elena was finding her place at the time. She felt too shy for theater productions, and playing sports didn't interest her. With photography – and yearbook work, in particular – she found an ideal match.
"It was great for me. It allowed me to go to all those events, cheer on my friends, and watch them do the things they were interested in, but from a different vantage point," she says. "It also allowed me to be a fly on the wall, which I really enjoyed at that point. I've always loved observing things."
Elena went to Kenyon College in Ohio, but she didn't have a major in mind. After taking classes in different disciplines, she found herself captivated by anthropology.
"Looking back, I can see that I was drawn to the storytelling. At the time, I don't think I saw it that way. I was just really interested in learning about different cultures and people and their stories," she says.
While in college, Elena kept snapping photos for fun. She also dug into the work of American documentary photographers like Dorothea Lange and Walker Evans, whose images for the Farm Security Administration highlighted the Great Depression's real-life impact. That fascination led Elena to the Center for Documentary Studies, a Duke University affiliate that educates documentary artists. Through the center, she took classes, completed a fellowship with a nonprofit in Ethiopia, and outlined her next steps.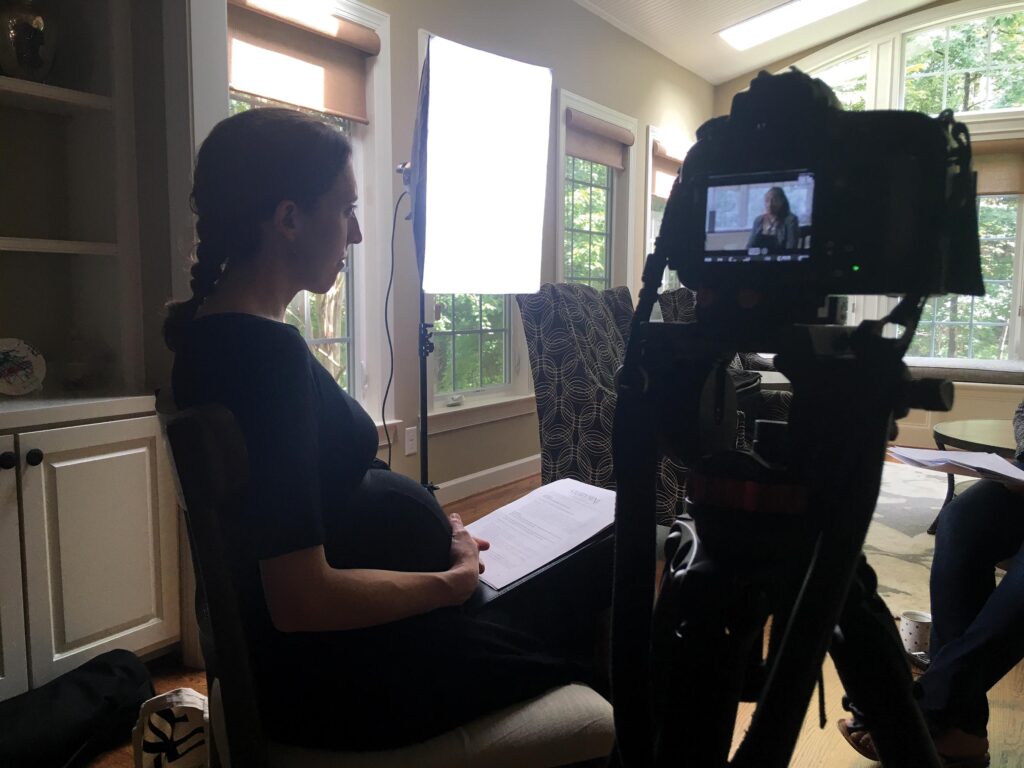 "By that point, I felt that I could only get so far into people's stories with still imagery. I was curious about exploring video and audio and photos together, and that's how I decided on journalism school," Elena says.
Zooming in
Elena joined a master's program at the University of North Carolina at Chapel Hill. Though she studied journalism and mass communication, she wasn't aiming for a conventional newsroom job. Instead, she wanted to expand her research, interviewing, and storytelling skills to better support nonprofits.
On the first day of orientation, Elena befriended a classmate named Catherine Orr. The two took many of the same classes, teamed up on projects, and spent hours discussing their parallel professional goals.
"We realized that if we didn't work together, we were going to be each other's competition," she says. "That felt wrong, because we had been collaborating on so many things and we worked really well together."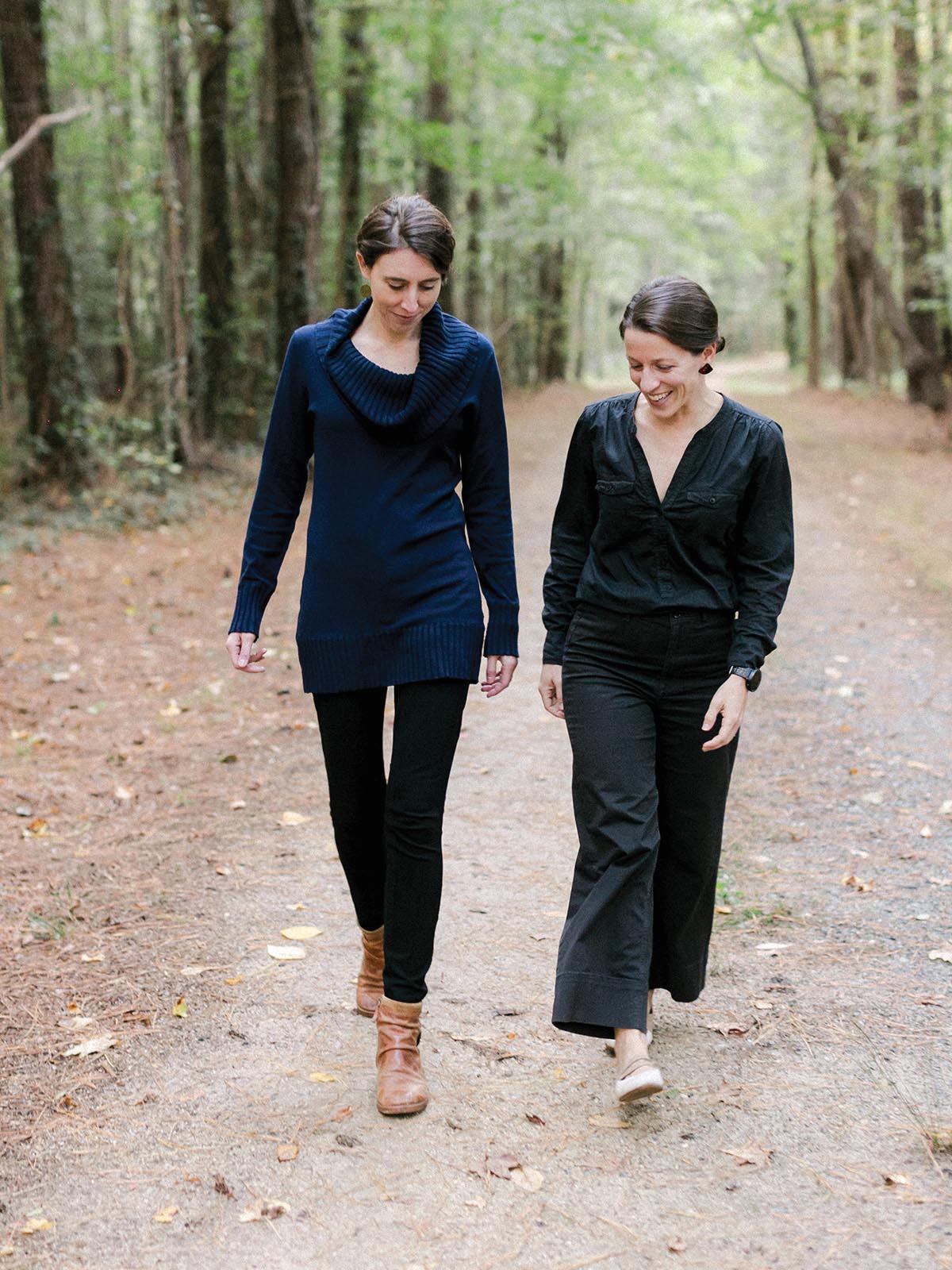 After graduating, the two friends started sketching business plans and website designs. Within a year, Elena and Catherine launched StoryMine.
"I had zero business experience. I didn't take a single business class," Elena says. "But the idea of being my own boss and doing things in the way that felt right to me has always resonated."
A business comes into focus
As they outlined their vision for StoryMine, Elena and Catherine prioritized two goals. The first was balancing work and family. Each co-founder now has two children and a spouse who works in academics, and their business gives them the flexibility to stay home with a sick child or plan travel around semester calendars.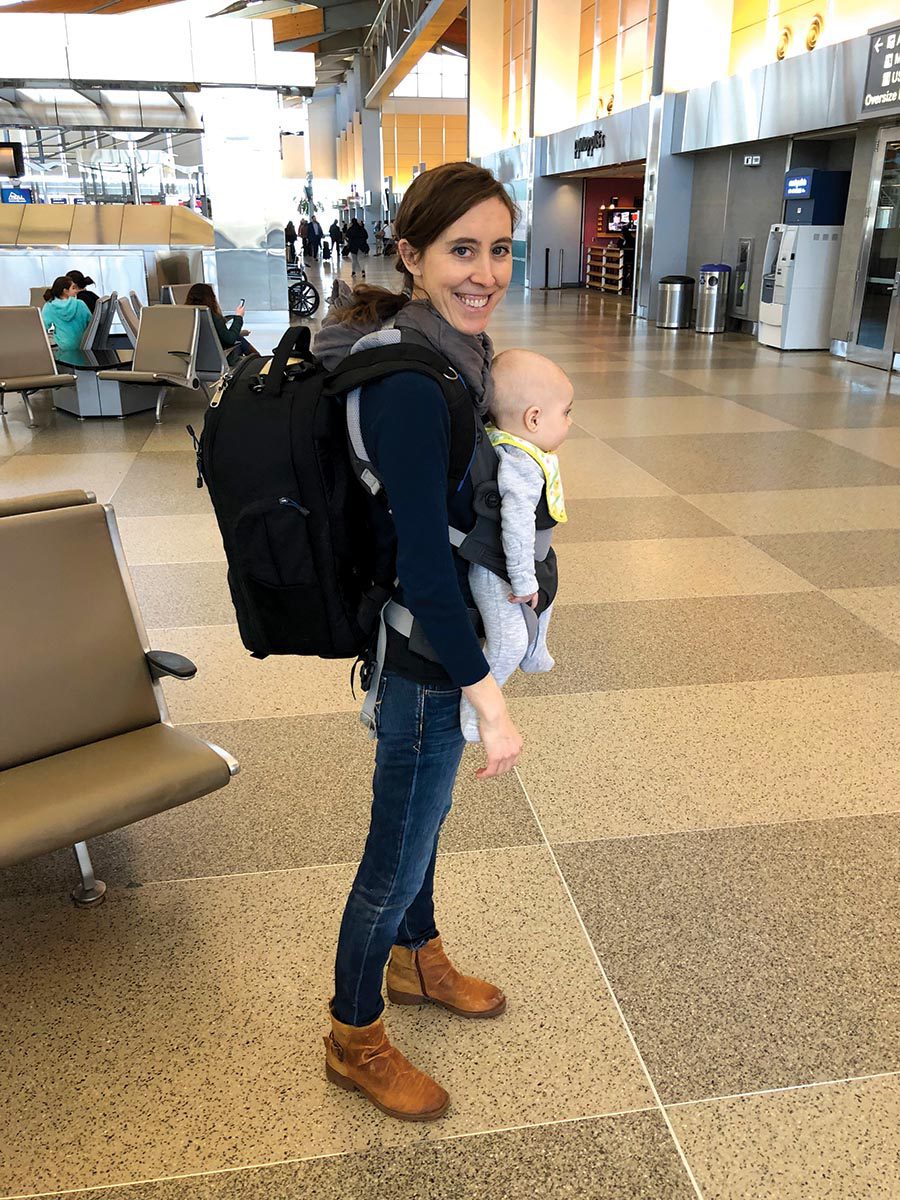 Their second goal was to pursue projects that make a difference.
"We love the client work. We're able to do what we feel are interesting stories. We create videos that serve a purpose, and hopefully create change or shift awareness or educate people in some way," Elena says.
For example, the company produces videos with the New England Journal of Medicine to update medical professionals on research, clinical advances, patient care trends, and the social impact of their work. Related segments teach patients about specific health conditions and how the body works. StoryMine also creates content for the Autoimmune Encephalitis Alliance, an organization that champions research and awareness around this condition that triggers inflammation of the brain.
And, recent StoryMine projects for the National Audubon Society aim to depoliticize and expand conversations about climate change.
"The stories about climate change and the stories about health feel very meaningful. They touch everybody," says Elena, who gets especially excited to spotlight individuals fighting for the environment in their own small ways. "I think about those stories and the people we feature in those videos all the time. Their positive outlook is really inspiring to me."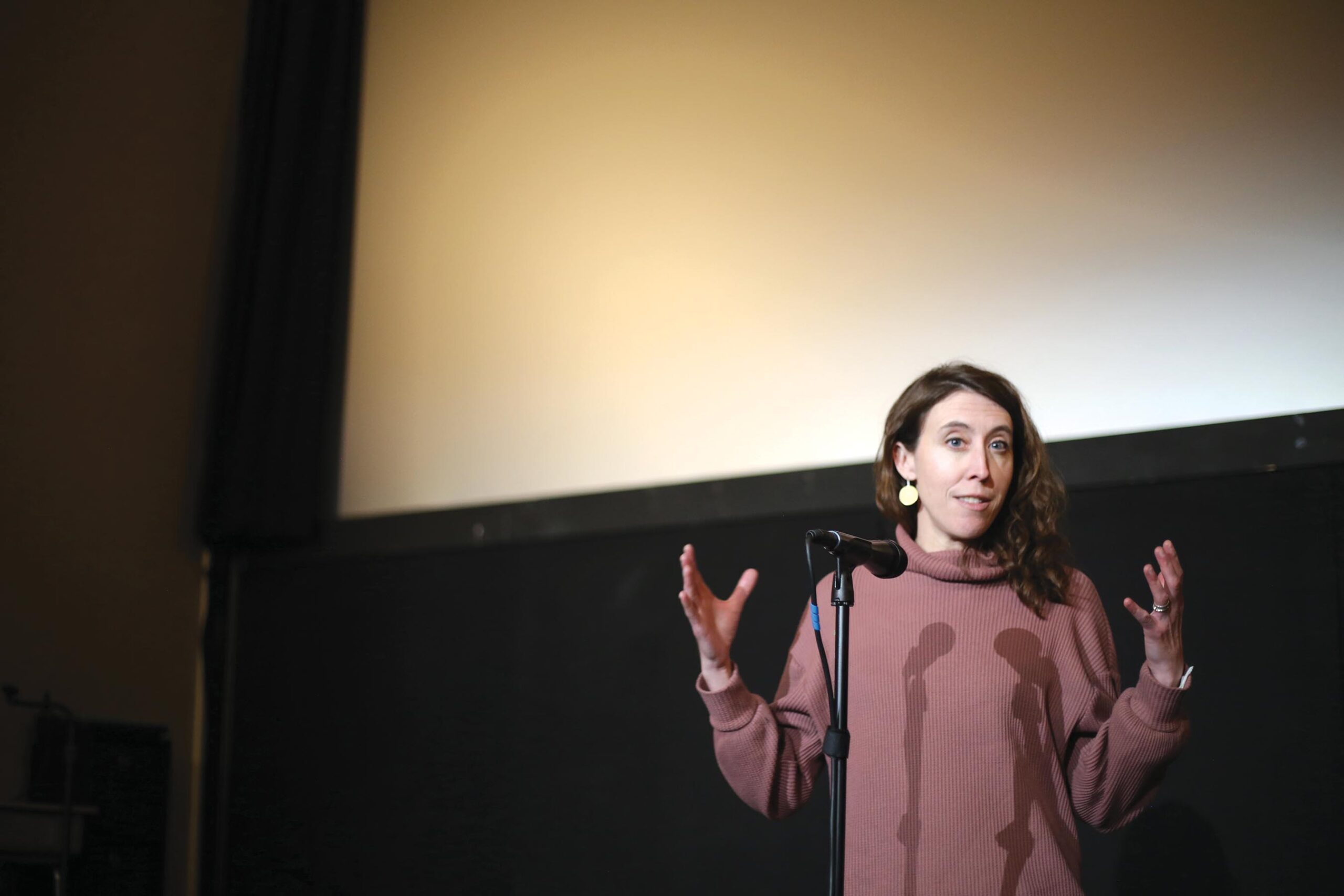 As they outline each project, Elena and the StoryMine team work closely with clients to uncover authentic stories that will engage viewers and build emotional connections.
"If you present a bunch of facts, people might think it's interesting in the moment but it's not really going to stick," she says. "But if someone has an emotional connection to something, it might prompt them to think differently or move them to change."
The tools created to forge those connections vary from one project to the next. For each client, the StoryMine team might produce fundraising videos, anniversary presentations, long- and short-form interviews, mini documentaries, still photographs, or compelling social media content. Whatever form the work takes, Elena says the investment of time and energy – from collaborating with clients and connecting with interview subjects, to outlining strategies and producing memorable visuals – makes each project feel like a miracle.
"It's like we're creating a piece of art with every one. Even if it's a small project, so much goes into it and so many people give us the time to help," she says. "Every video really does feel magical."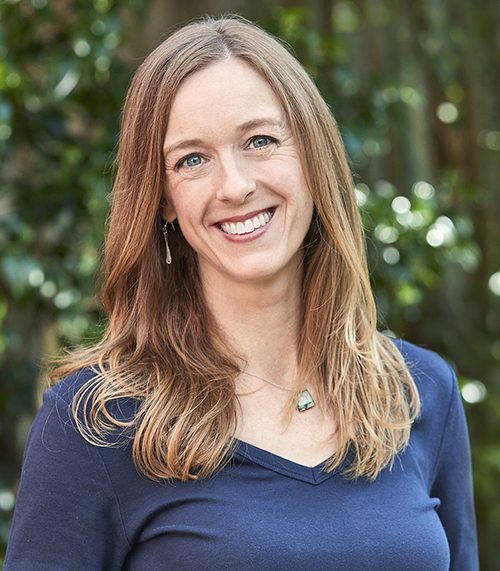 Renee Brincks (
reneebrincks.com
) writes about travel, health, and sustainability, with a special focus on people driving positive change.
Four Questions That Spark Better Stories
The people around us have so many important and inspiring stories to share.
Maybe you're curious about the moment your grandparents met. Or your parents' childhood hobbies. Or the mentor who changed a friend's life. Or your children's hopes and dreams.

What's the best way to start those conversations and draw out details that truly matter?

"The top strategy that we use with any kind of storytelling is asking people about moments. And you want as specific an anecdote as possible," says Elena Rue, co-founder and creative director of StoryMine. "We all have those memorable moments. We all have thoughts and feelings and things that we're living through. When people can remember those moments, it creates a real connection."

Focusing on specific memories and standout moments also makes big questions less intimidating. Asking about someone's college experience, for example, might just land you a general list of the classes that led to a major.

"Instead, you might say, 'Tell me about the moment that your parents dropped you off at college and what that was like.' From that story, you can get all sorts of context, like someone's relationship with their parents and where they were in their life," Elena says.

When you're ready to gather stories from friends and family, she recommends starting with questions like these:

1. Do you remember the moment when (event) happened?
2. Do you remember what you were thinking when (event) happened?
3. Tell me about the exact time when you realized (lesson)?
4. Tell me the story of this (event, discovery, or memory).