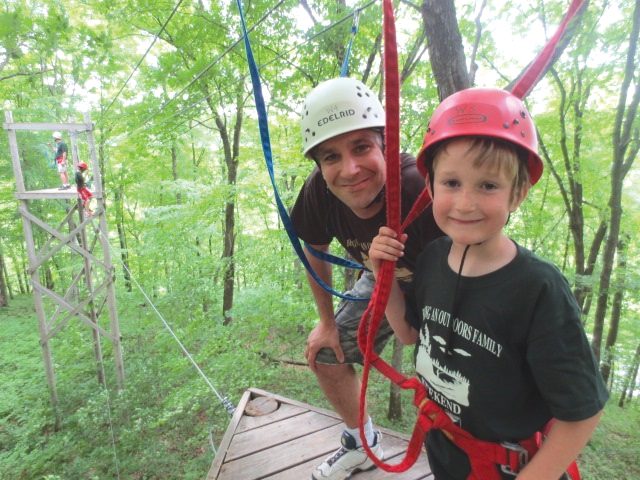 Eagle Bluff Environmental Learning Center
28097 Goodview Drive
Lanesboro, Minnesota 55949
www.eagle-bluff.org
507-467-2437
Hours (for visitor center): Monday­-Friday, 8 am-4:30 pm, with weekends varying by season
Admission: Free for grounds; most programs and the ropes course have a fee
"Eagle Bluff rocks!!" proclaims one enthusiastic Tripadvisor reviewer. "Faaantastic!!" gushes another. "Great fun!!" exclaims a third.
Make the time to visit the sprawling 80-acre Eagle Bluff campus – located near Lanesboro in the beautiful bluff country along the Root River – and it quickly becomes clear why superlatives accentuated by multiple exclamation points seem to be the norm when describing this unique environmental learning center.
"The natural beauty really is unmatched," says Stephanie Davidson, public programs coordinator. "It's the perfect place to explore and learn about the outdoors – whether you're two or 92, you'll find something of interest here."
That includes the center's popular high ropes course, open on Tuesdays and Saturdays from June through August. (Reservations required, cost $25 per person.) A breathtaking view of southeast Minnesota – not to mention a healthy boost in self-confidence – awaits those brave enough to hitch on a harness and negotiate cables, logs, and planks 30 feet above ground.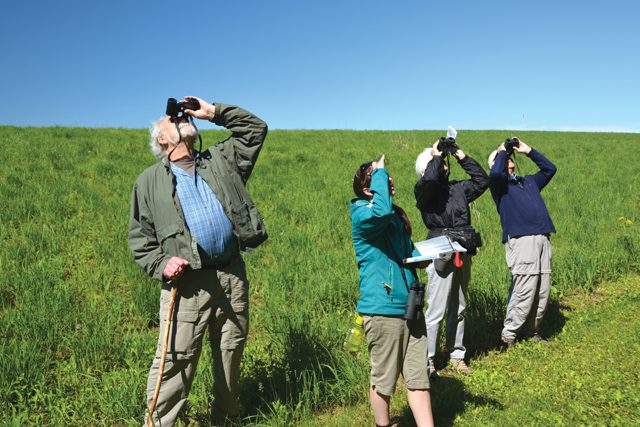 Those who prefer to keep their feet planted firmly on the ground will find a geocaching course –cell phone or GPS required! – and nine miles of hiking trails that stretch from river's bottom through tallgrass prairie to bluff's top. "You might see deer, chipmunks, rabbits, and perhaps a river otter, but it's the birds that we're really known for," says Davidson. "This area has bald eagles, hawks, turkey vultures, feeder songbirds, and forest and prairie birds – it's worth the trip just to go birding."
The center also offers a broad array of public programming throughout the year, with the spring and summer boasting a particularly rich schedule. Its "Becoming an Outdoor Family" weekends help family members reconnect in the great outdoors while learning about topics ranging from archery and fishing to geocaching and target shooting. Its "Dinner on the Bluff" series features engaging presentations on hot-topic issues and (of course!) a tasty gourmet meal. And its Skills School provides opportunities for individuals over 16 to learn new skills for more sustainable living. Ever wanted to bake bread, Amish-style? Interested in taking great wilderness photos? Curious about Saami bracelet-making? More than 60 classes covering those topics and more are on tap this spring and summer courtesy of Eagle Bluff's Skills School.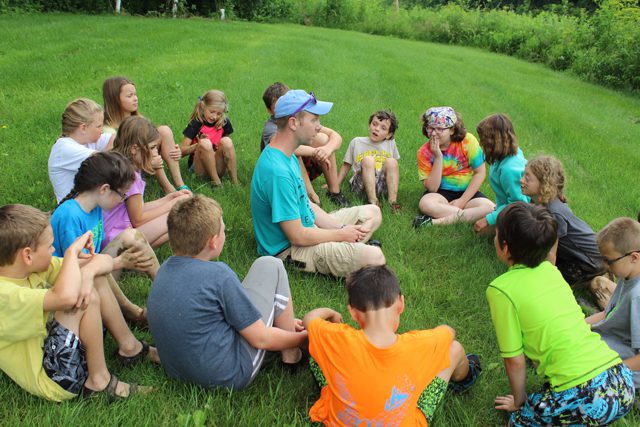 Of course, youth summer camps have been a staple at Eagle Bluff since its founding, and that remains true to this day. "This year's summer camps explore canoeing, biking, rock climbing, even raptor handling," says Davidson. "You name it, and it's probably on our schedule."
What not to miss: Dinner on the Bluff series – a tasty opportunity to check out the facilities, learn, and enjoy great food.
See more Driftless Nature Center profiles here!
– By Sara Friedl-Putnam