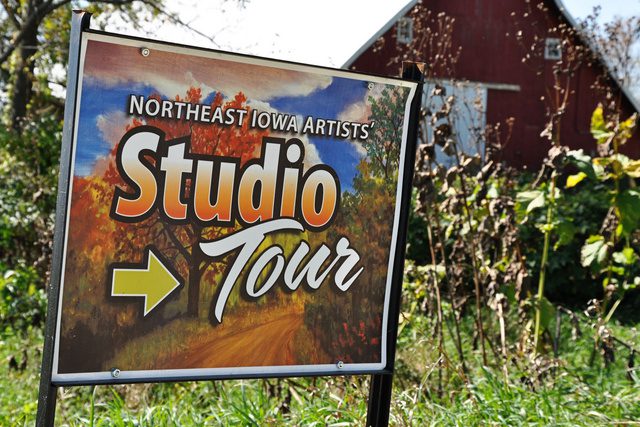 Driftless Art Tours and Festivals are coming up!
By Sara Friedl-Putnam • Originally published in the Fall 2013 issue of Inspire(d)
Ahh…fall!
For some it means once again watching football Friday nights and sending kids off to school in the mornings…seeing leaves change color on the trees and pumpkins ripen on the vine.
But the season also signals the start of a whole OTHER season – art tour season! Area residents and visitors alike get the opportunity to experience behind-the-scenes magic of many talented artists in the Driftless Region.
"It's fun to see how artists work," says Darla Ellickson, an accomplished Decorah-based jewelry-maker and the cofounder of the Northeast Iowa Artists' Studio Tour (NIAST), the largest and longest-running artist studio tour in the state. "NIAST and other area studio tours present great opportunities to see not only what's involved in the creative process but also how accessible making art really is."
Curious how Ellickson crafts her stylish, metal, no-piercings-required "ear loops"? Wondering what constitutes a "fiber farm"? Seeking to purchase a one-of-a-kind gift for a family member or friend – or treat yourself to something funky and fun? Looking for that perfect excuse to head "over the river"? Or perhaps just itching to take in the natural beauty that defines fall in the Driftless Region while traversing roads less traveled?
Then you're in luck.
The fun starts with the Driftless Area Art Festival (Sept 19-20) in Soldiers Grove, WI. And the first weekend of October – which just happens to be national arts and humanities month – kicks off three straight weekends of Driftless Region art tours. Artists open their studio doors to visitors just for these events. (Cameras strongly recommended – all tours showcase some of the most stunningly scenic areas the region has to offer!)
"One of the great things about NIAST and other studio tours is that they feature artists in their working environments," says Ellickson, herself one of the 50+ artists who will take part in NIAST 2015. "There's really no substitute for that."
Curiosity piqued? Then plan for a peek into area artists' creative worlds on these tours this fall.
———————————
Driftless Area Art Festival
Where: Beauford T. Anderson Park, Soldiers Grove, Wisconsin
When: Saturday, September 19 10:00-5:00
Sunday, September 20 10:00-4:00
www.driftlessareaartfestival.com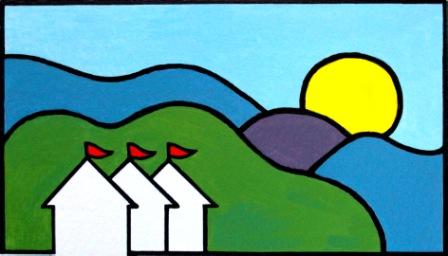 "Celebrating the visual, performing, and culinary arts of the Driftless Area". From painters and potters to musicians and brewmasters – Soldiers Grove comes alive each fall with big tents and beautiful art. The offerings are as exquisite as they are varied, and all in a setting replete with the hills and valleys that define the Driftless Region. Soldiers Grove, in Crawford County, WI, hosts the eleventh annual Driftless Area Art Festival. No matter what direction you are coming from, you'll enjoy a scenic, meandering journey through wooded hills and deep valleys of the region to arrive at the inspirational setting of Beauford T. Anderson Park and the Soldiers Grove community. Kick off "Art Season" with this great FREE festival!
Admission and parking are free. Handicap parking is available, and entrances have curb ramps. Socialized dogs on leashes are permitted.
———————————
Bonus! If you're looking for more fun – also check out the Taste of NE Iowa Farm Crawl Sept. 26-27!
Taste of NE Iowa Farm Crawl
Where: 6 communities in NE Iowa
When: September 26-27, 2015
www.iowafreshfood.com/site/farmcrawl.html

How do local farmers successfully grow fruits and vegetables, produce flowers and herbs, make ice cream and butter, and even bottle wine? Find out during this great event, which offers a glimpse of the day-to-day workings of several Northeast Iowa farms.
———————————
Northeast Iowa Artists' Studio Tour
Where: Decorah, Iowa, and 35-mile surrounding region
When: October 2-4, 2015
www.iowaarttour.com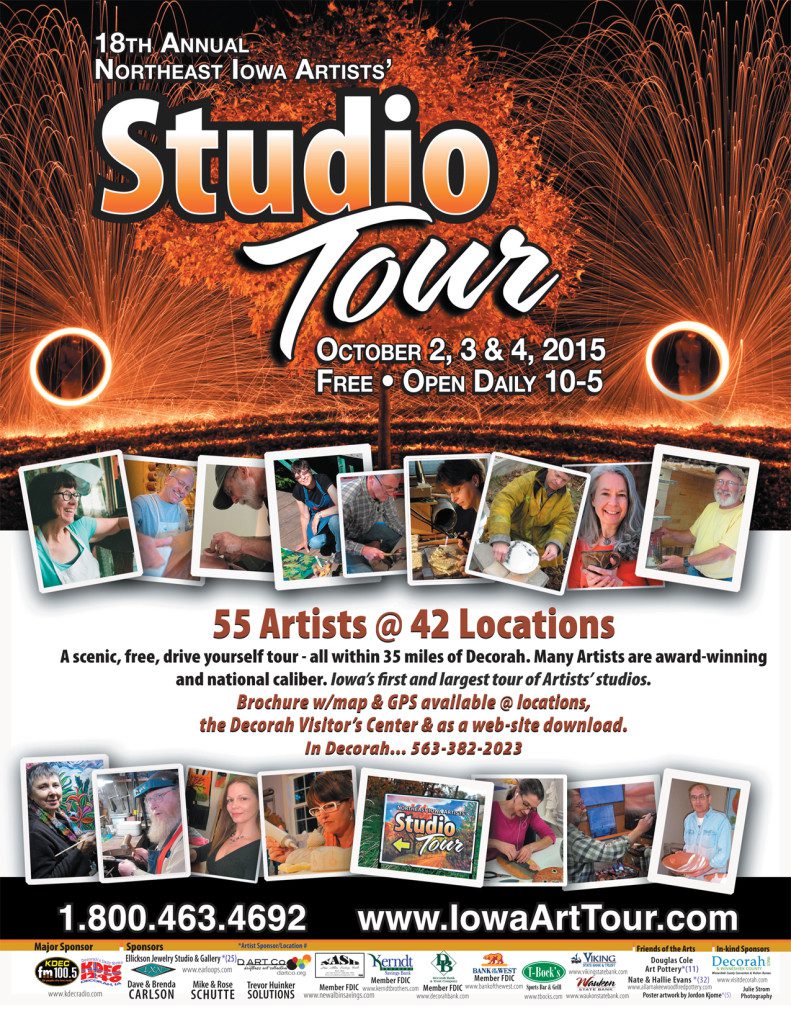 They may be conveniently clustered within a 35-mile radius of small-town Decorah, but many of the dozens of artists taking part in the 2015 Northeast Iowa Artists' Studio Tour (NIAST) have long traveled throughout (and well beyond) the United States to exhibit their works.
"There were so many artists doing high-caliber shows throughout the country, but people in and around Decorah didn't know that they were here," says Ellickson of the main reason she and Margaret Davis of the Decorah Regional Arts Council (now Driftless Art Collective) decided to launch the first Northeast Iowa Artists' Studio Tour in 1998. "We honestly didn't know how that first tour was going to turn out, but it was well enough attended that we decided to keep on going."
And going. And going.
This year will mark NIAST's 17th tour. Sculptors? Yep. Oil painters? They're on the tour too. So are jewelry-makers, ceramicists, potters, fiber artists, wood-workers, basket-makers, silk painters, photographers, quilters, and, yes, even kaleidoscope-makers. Where will you find them all come the second weekend of October? Nestled in and around the lush hills and vales of Decorah and its environs, of course!
———————————
Fresh Art Tour
Where: Lake Pepin and the Chippewa Valley of Wisconsin
When: October 2-4, 2015
www.freshart.org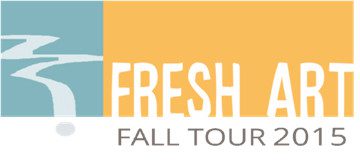 Never heard of "fresh art"? Broaden your artistic boundaries as you learn why Wisconsin has much more to offer than dairy farms, cheese curds, and Badgers and Packers games. Witness art-in-the-making during discussions and demonstrations by the varied artists (more than two dozen in all) taking part in this year's Fresh Art Tour, a unique opportunity to experience the eclectic galleries and studios sprawled throughout the Mississippi River town of Lake Pepin and its surrounds. Marvel at the rich colors of autumn in Wisconsin (not to mention the Chippewa Valley's rolling hills) while witnessing the diverse talents of painters, potters, scultors, and other skilled artists at work.
———————————
Sheep and Fiber Farm Tour
Where: Southeast Minnesot
When: October 10–11, 2015
www.naturalfiberalliance.com/sheep_fiber_farm_tour
or (Facebook has the 2015 latest info!)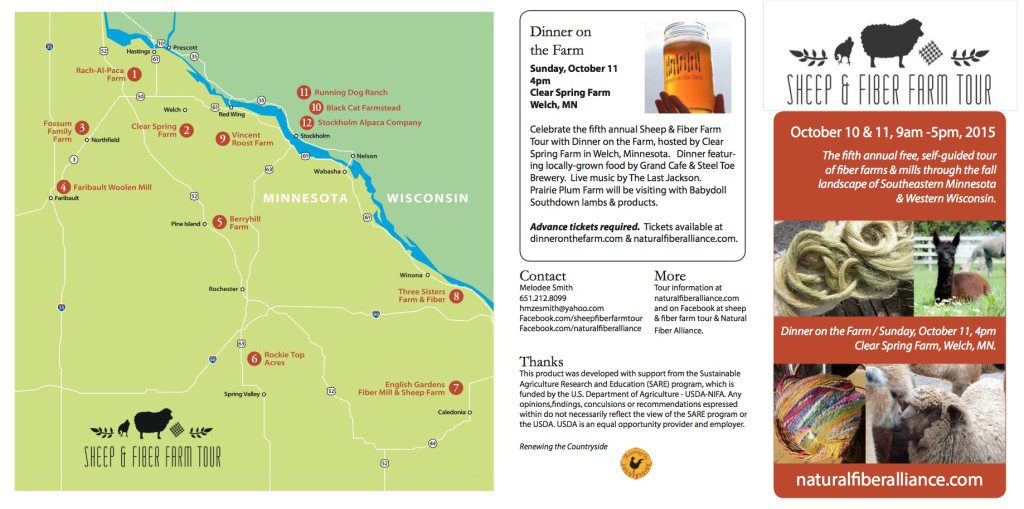 What's a "fiber farm"? Find out as you spend a weekend exploring four scenic farms in Southeast Minnesota. All are dedicated to promoting the fiber arts and raising animals that produce yarn (think yaks, alpacas, and Shetland sheep) and other materials used in fiber-art products. Discover what's involved in raising "fiber" animals. View the fiber-milling process in action. Be inspired by the softness and intricate textures of homespun yarn and other items crafted by local artists.
"Visitors will gain a better understanding of how 'fiber' animals – including wool-breed sheep, yaks, and alpacas – are raised and why natural fiber is good for ourselves, our children, and the world we want to leave behind," promises Jean Mueller, tour director. "They will also see firsthand how fiber is transformed into a medium artists have used for centuries to make blankets, throws, and various other items." Cool! Er…warm!
———————————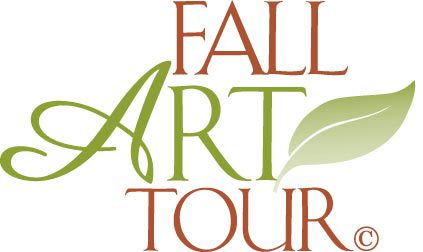 Fall Art Tour
Where: Southwest Wisconsin (Baraboo, Dodgeville, Mineral Point, and Spring Green)
When: October 16–18, 2015
www.fallarttour.com
More than 50 artist studios in unique locations ranging from restored breweries to one-room brick schoolhouses. Rolling hills spruced with trees in vibrant fall foliage. And the distinct friendly flavor of small-town Wisconsin. Once again this fall, painters, sculptors, potters, weavers, jewelers, woodworkers, and mixed-media artists in four small Wisconsin towns will open their studios to offer a behind-the-scenes look at how (and why) they create their art.
And the artists aren't the only draw of this popular tour. Visitors also have the opportunity to soak in the sites of Mineral Point, the first Wisconsin city placed on the National Register of Historic Places; visit Taliesin, the Spring Green-area home and studio of renowned architect Frank Lloyd Wright; and experience the dramatic natural beauty (500-foot cliffs, anyone?) of the Baraboo-area Devil's Lake State Park.
Now get out there and enjoy these amazing beautiful fall weekends!
———————————
Author Sara Friedl-Putnam has thoroughly enjoyed learning about the artistic endeavors of some of the region's most talented individuals during past NIAST events and looks forward to experiencing even more tour stops this fall!
Looking for some tips to get the most out of your tour? Check out our handy self-guided art tour infographic for ideas!