Get silly – and have some fun – with these super easy DIY gnome photo props.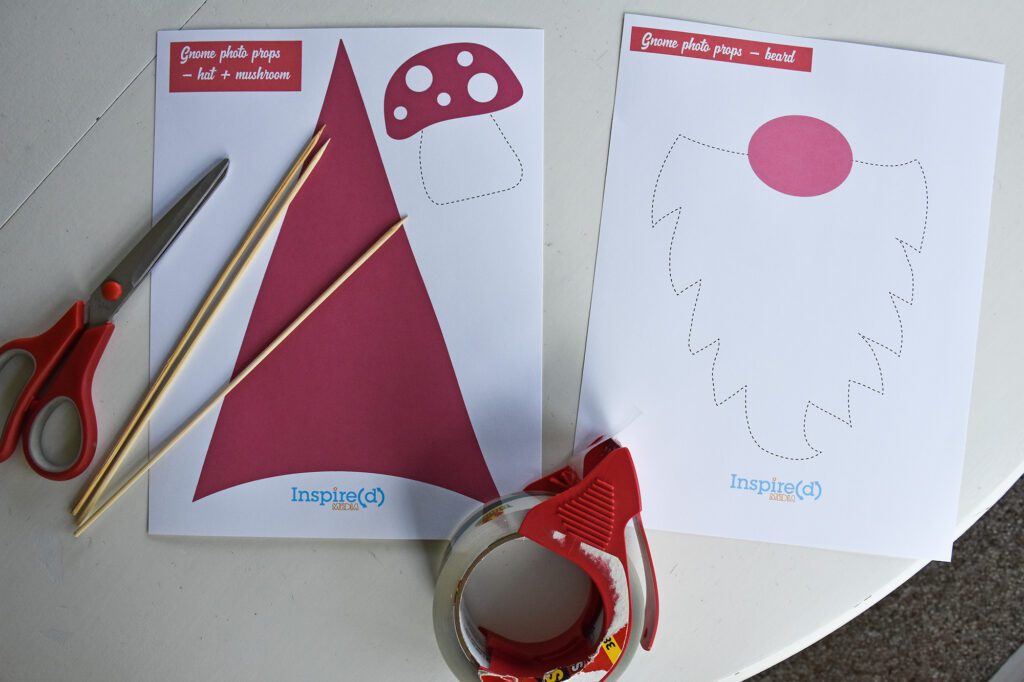 Get your supplies together. You'll need:
• Gnome hat & mushroom template download
• Gnome beard template download
• White card stock
• Three longish sticks (we used shish kabob sticks here)
• Packing tape
• Scissors
• Willing photo participants!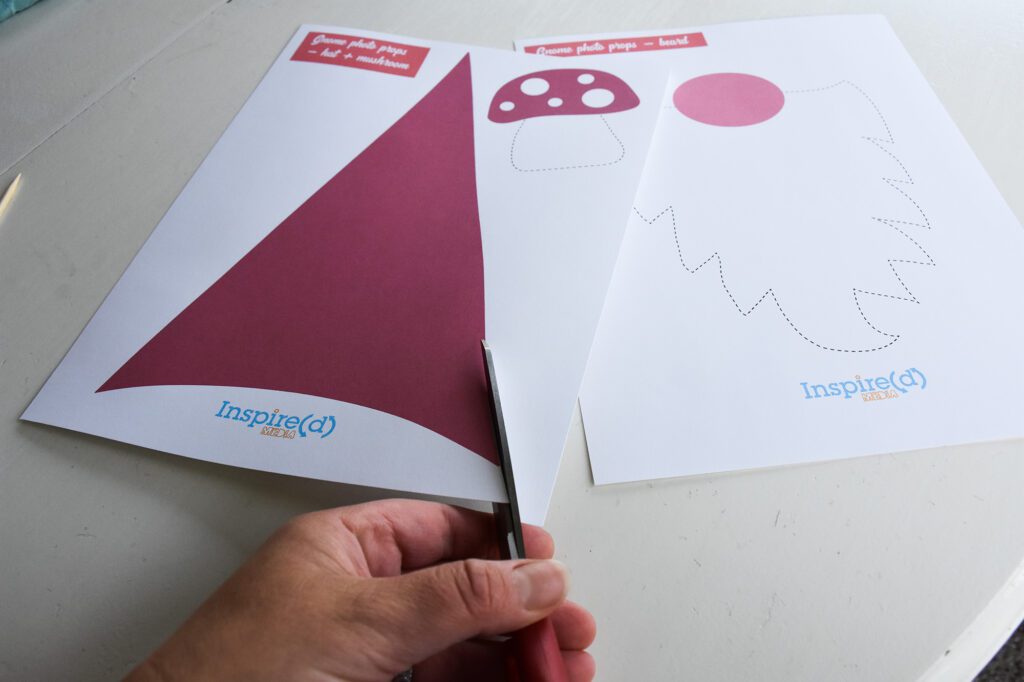 First, download and print (we suggest printing on card stock for durability) the two pages of DIY gnome photo props templates (hat + mushroom & beard). Then get to cutting them out!
Follow the dotted line along the bottom of the beard (unless you want a different shape or something!).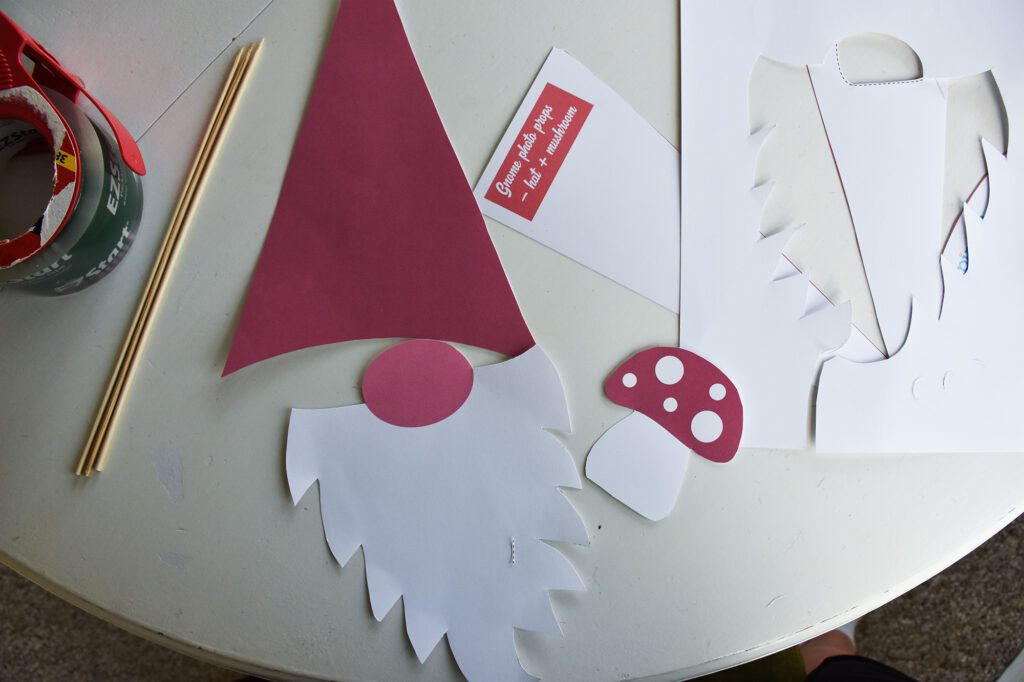 Once you've got them cut out, you are ready to tape on the sticks!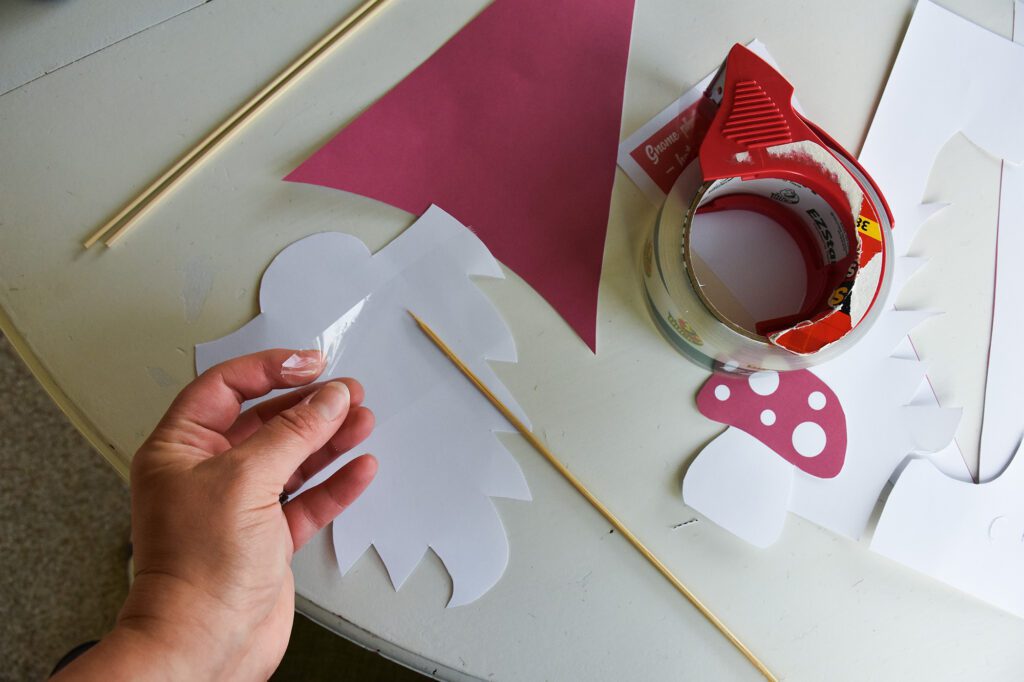 Think about where you want the sticks to be positioned when you hold them up to your face and head. If you're using both (or all) props at once, you'll want to put the sticks on opposite sides of the cut-outs so you can hold one with one hand, and one with the other. Use your packing tape to attach sticks to the props.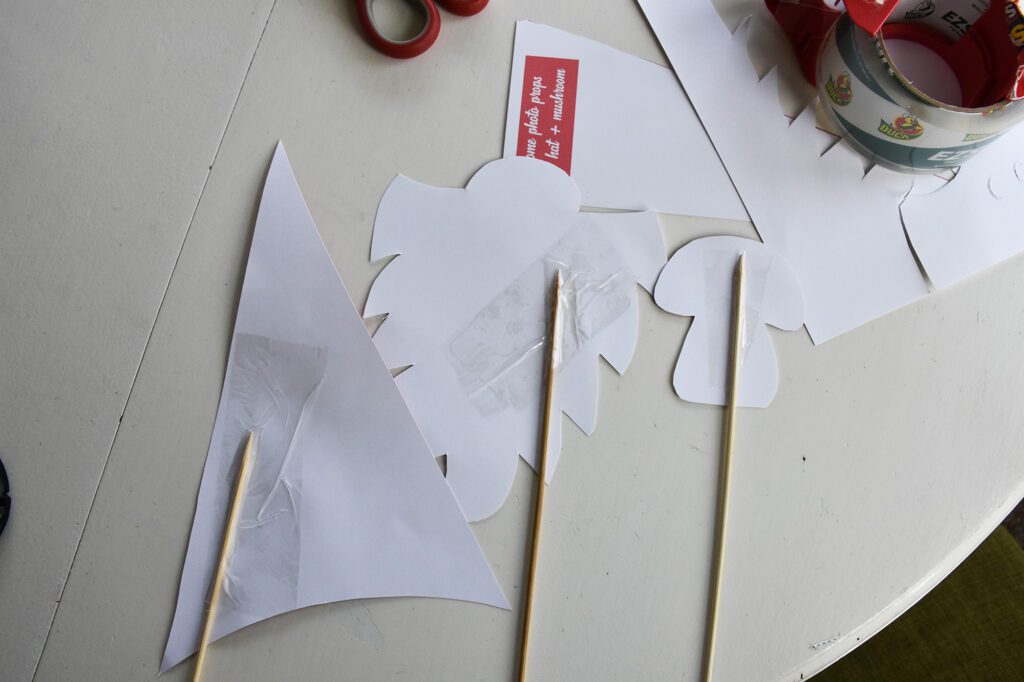 Like so! (As you can see, my taping wasn't the best, but it sure doesn't matter – you can't see it on the other side!) FYI: The mushroom is a bit hard to handle with the beard at the same time, so you decide whether you want to use it or not.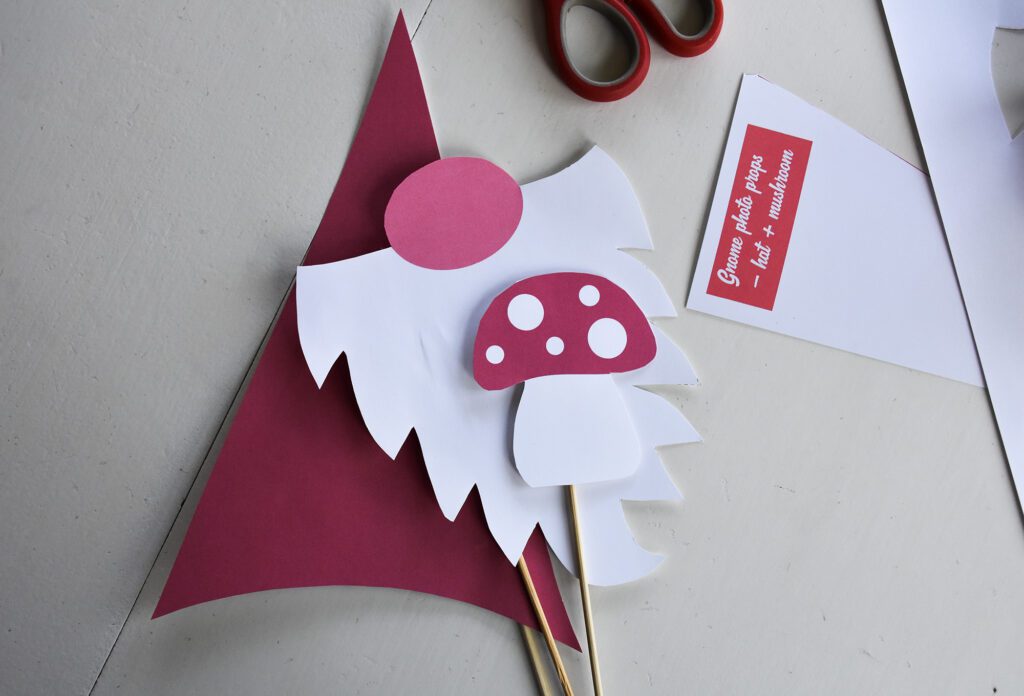 And now you're ready to take some silly photos! We suggest you go outside and find the best gnome background for your photoshoot, and make sure to have fun!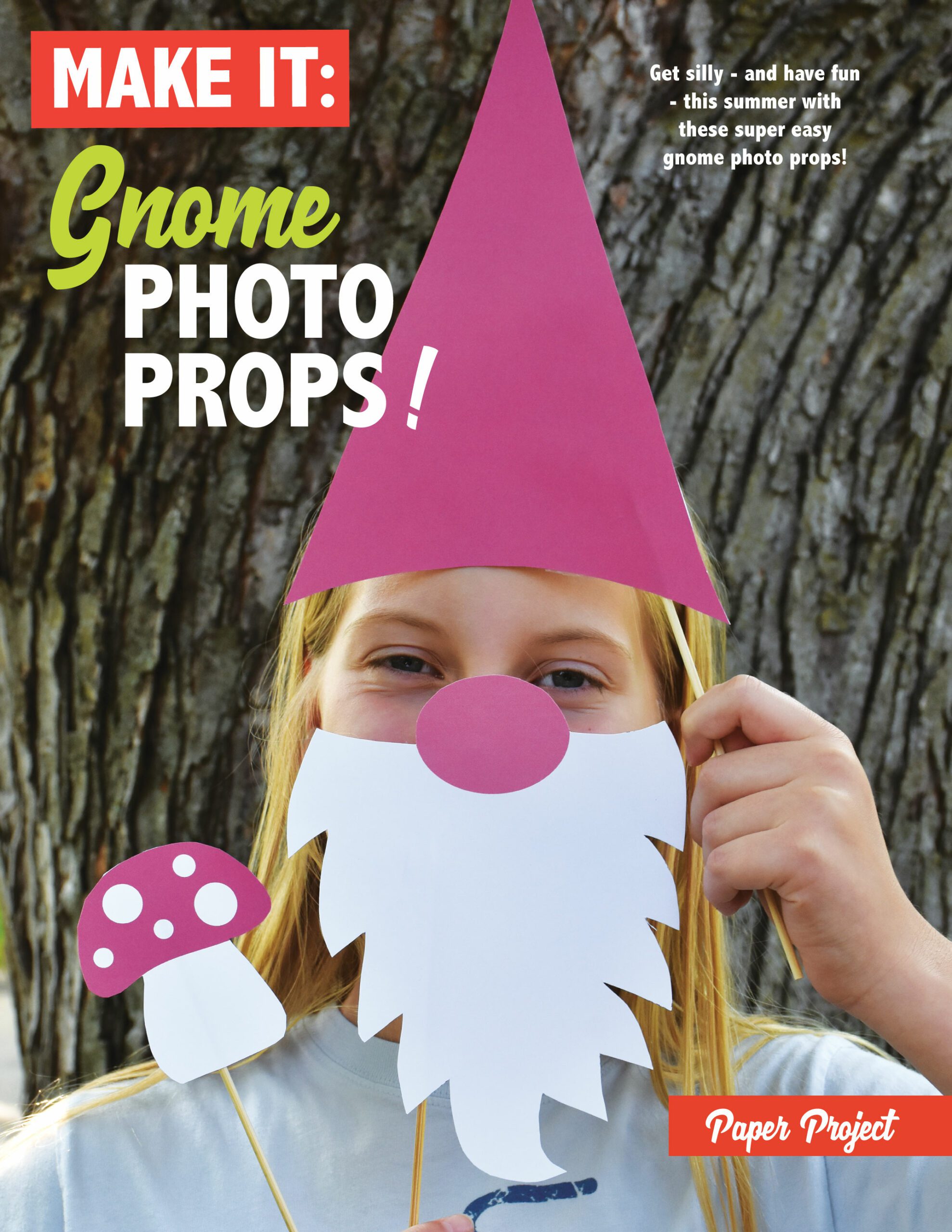 Love this project? Check out all our other Paper Projects here!