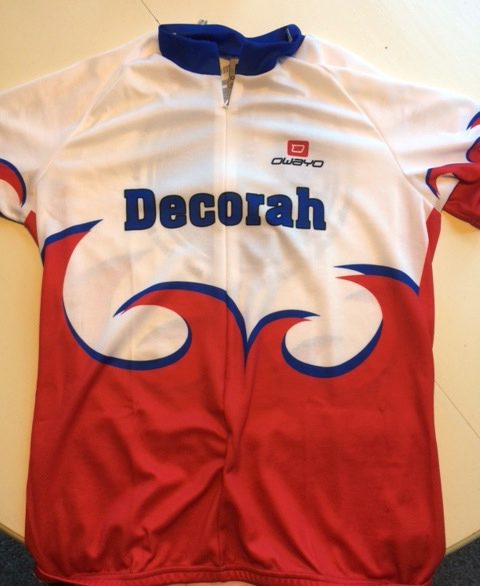 Earlier this year, Decorah resident Bob Bishop got the idea to put together a Decorah themed bicycling jersey. They are out now and available in Decorah, but Bob has made a special offer for supporters of the Longest Loop Project. When you purchase a jersey between now and July 15, Bob will donate 20% of the sales to the Longest Loop Project which is raising money to support the purchase of Winneshiek County Conservation's Neste Valley Recreation Area project.
Bob can be reached by phone at 563-380-9922 to arrange for the purchase of a Decorah Jersey (that will include a donation to the Longest Loop!). The jerseys are high quality Owayo custom printed, in sizes S, M, L, XL.
The jerseys are also available at Decorah Bicycles on College Drive, as well as the Vesterheim Museum Gift Shop, but only jerseys purchased through Bob will qualify for the donation.
You can also make just a donation to the Longest Loop Project that will help fund the Neste Valley Recreation Area. Click here for more information on how to donate!