In the spring of 2002, Dave and Carolee Rapson moved from Michigan to Hawkeye, Iowa, in search of their dream dairy farm. Many farm jobs and a few years later, the Rapsons found it, and started setting down roots and milking cows. While raising their five children on their rural homestead, Carolee began making yogurt with their fresh milk, garnering approval from her toughest critics (her kids!). 
As the dairy bust of the late 2000s came on, the Rapsons looked for ways to diversify and realized that there was a market for local, all-natural yogurt. By 2011 the Rapsons had built a brand new, state-certified creamery just steps from their milk house, ready to create their signature yogurt and a new business: Country View Dairy Creamery.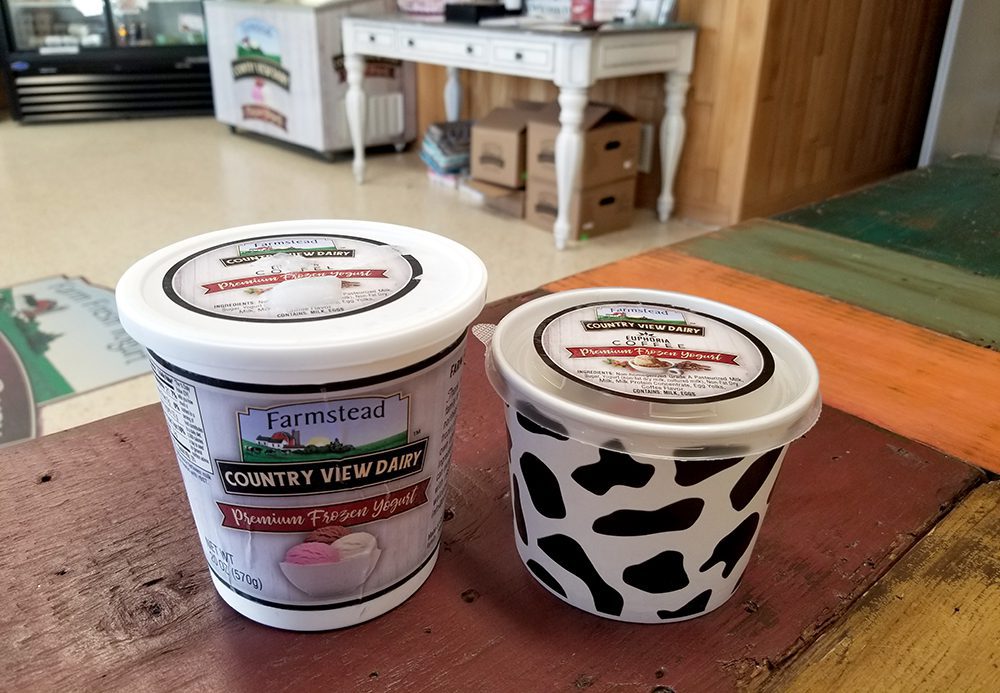 Country View's yogurt is made from high quality Grade A pasteurized milk from their own healthy and well-loved cows. Their milk is non-homogenized, allowing the cream to rise to the top the old-fashioned way, and each flavor is made with the highest quality ingredients and cultures, containing no preservatives, gelatin, thickeners, or artificial ingredients – and is always gluten-free! An additional product (and one of our favorites!) that the Rapsons started making in the summer of 2013 is a premium line of Frozen Yogurt. The yogurt is made for soft serve mix machines, and more recently, pre-frozen tubs found in the freezer section of grocery stores. Country View's products can be found across several states, and also in many restaurants, colleges, and schools throughout the Midwest.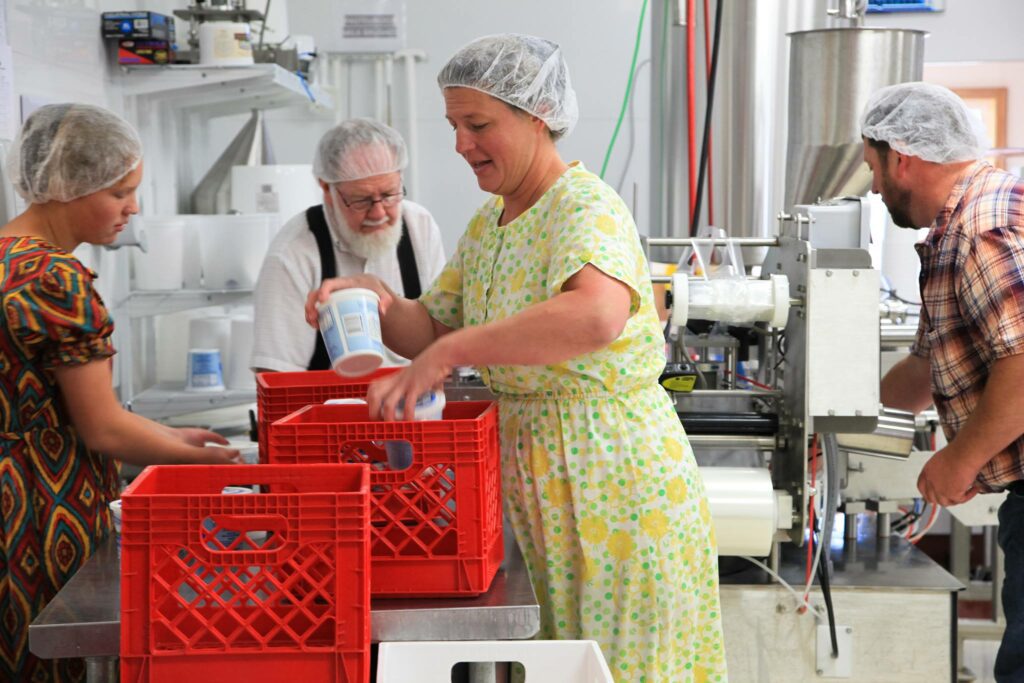 The Rapsons have received many awards and acknowledgements over the years. Most recently, in March of 2022, the Iowa Department of Agriculture recognized Country View with the Iowa Agriculture Leader Award for Market Diversification for their work to connect Iowa Farm products to school lunch programs throughout Central Eastern Iowa. 
"Country View Dairy is known for producing high-quality, delicious dairy products. They are partnering with other local businesses to bring their home-grown products to more Iowans," says Iowa Secretary of Ag Mike Naig. "I am proud to have this family dairy at the forefront of this effort and our agricultural community, helping to make a difference in our state. While I'm particularly fond of their yogurt, I can't wait for folks to try one of their many tasty, locally sourced products!"
Country View's frozen yogurt line will also be featured this year at the Iowa State Fair in the John Deere Agriculture building, alongside the Butter Cow! They'll be serving their unique flavors of frozen yogurt to RAGBRAI riders too, as West Union hosts an overnight stop for the Great Bike Ride Across Iowa on July 29.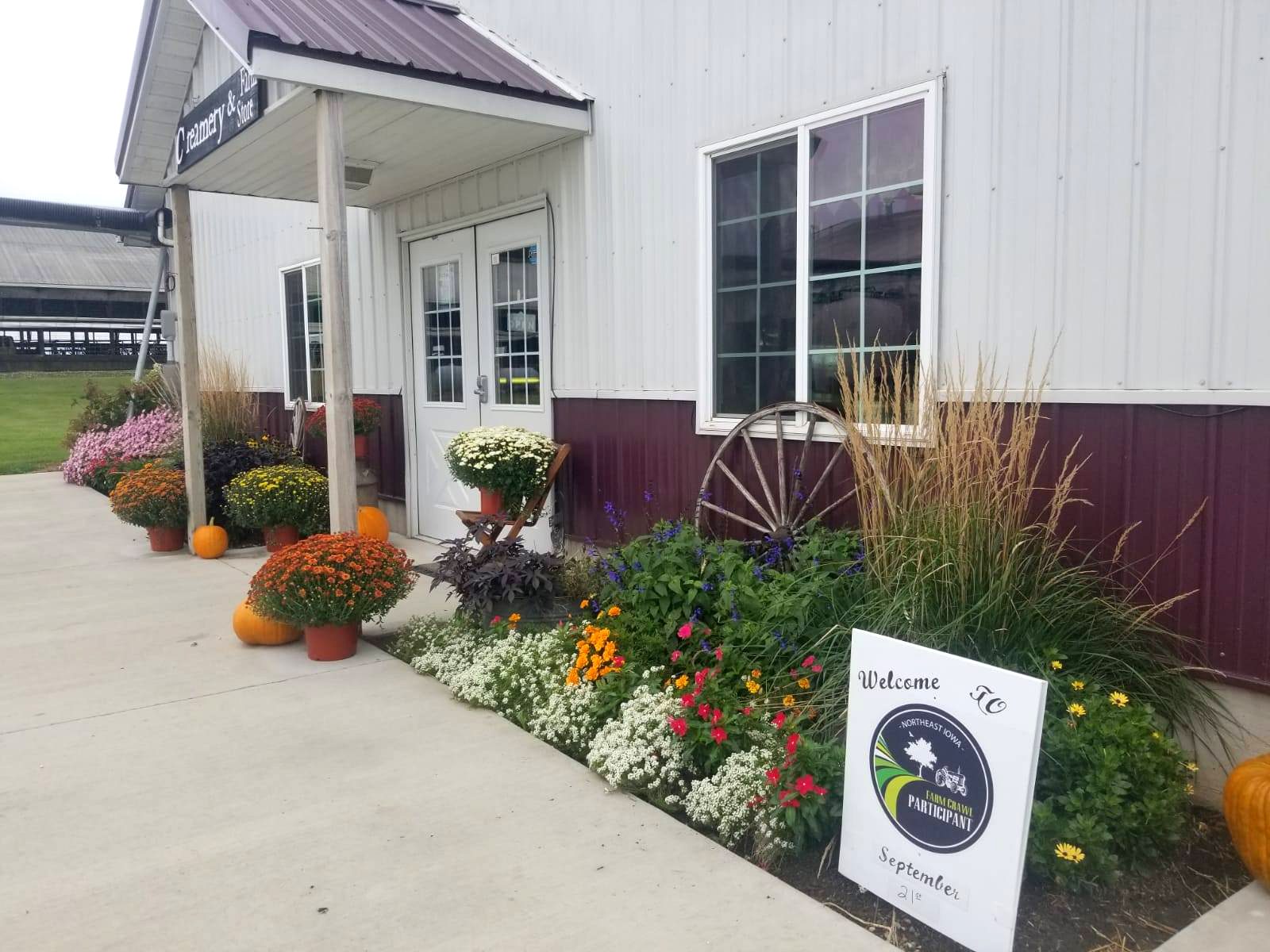 As any Iowa farmer can tell you – a dairy herd never takes the day off, and the Rapsons have worked just as hard, connecting a truly local dairy product to the region and beyond. Don't miss your chance to visit Country View Dairy's on-farm store – just West of West Union, Iowa, near Hawkeye. There they sell all of Country View's products (and a few more!), and also feature serve-yourself Frozen Yogurt Cones (worth the trip!).
The Basics:
Name: Dave & Carolee Rapson
Business: Country View Dairy Creamery
Years in Business: 10 +
Tell us about the "leap" moment. When/how did you decide to jump in and become your own boss?
During the recession of 2008-2009, milk prices took a dive and feed prices increased. Many small dairy farms like ours were going out of business and we did not want to become a statistic. We also wanted to have a legacy for our two sons, Jessie and Seth, who plan to eventually take over the farm. We traveled around the country looking at many other farmstead dairy operations, mostly making cheese, milk and ice cream, but nobody was making yogurt on the farm and a company by the name of Chobani was just starting up so the yogurt boom was beginning. We had a passion for food and had some catering experience, so it made sense to make the leap and build a creamery on the farm about 70 feet from where the cows are milked.
What's the best thing about being your own boss?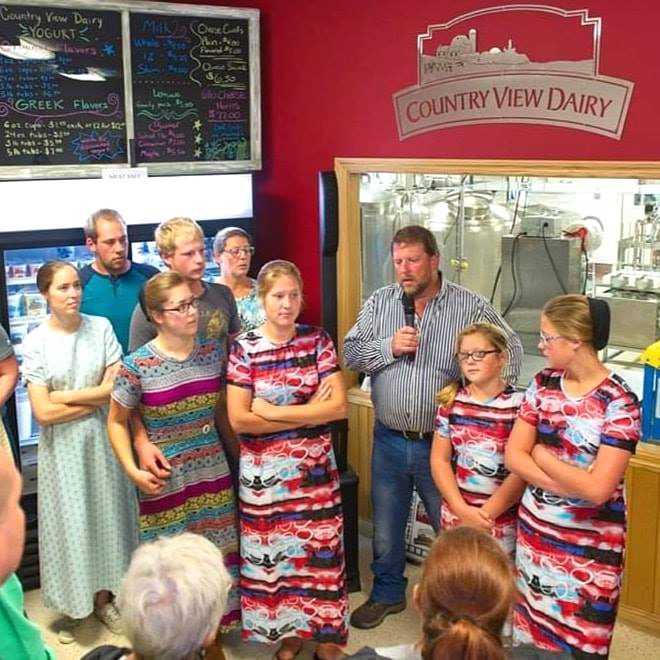 Being able to work with our family.
Was there ever a hurdle where you just thought, "I can't do this?" How did you overcome it?
Our business was at about 50 percent Food Service when the pandemic hit in 2020. We suffered a large sudden loss of that business, and pivoted to start making some smaller retail sized packages, created a pre-packaged frozen yogurt product that did not require a soft-serve machine, and partnered with a couple of distributors in the Chicago area to make yogurt for the Farmers to Family Food Box program which supplied dairy products, vegetables and meat in the form of food boxes to food banks all over the Midwest during the first six months of the pandemic. It was a trying time for us and most other folks, but we made it through.
Any mentors/role models you look to/have looked to?
We had several we looked to in the early days, from our folks that helped us in the Fayette County Economic Development to our Business Consultant from Wisconsin, Jim Gage, who has been there from the beginning and still helps us today.
What's the one thing you wish you had known before you started?
How much of an investment it would take to get the creamery off the ground as well as to keep the business growing.
How do you manage your life/work balance?  
Surround yourself with good cows and good people. That helps a lot! 
What keeps you inspired?
Faith & Family