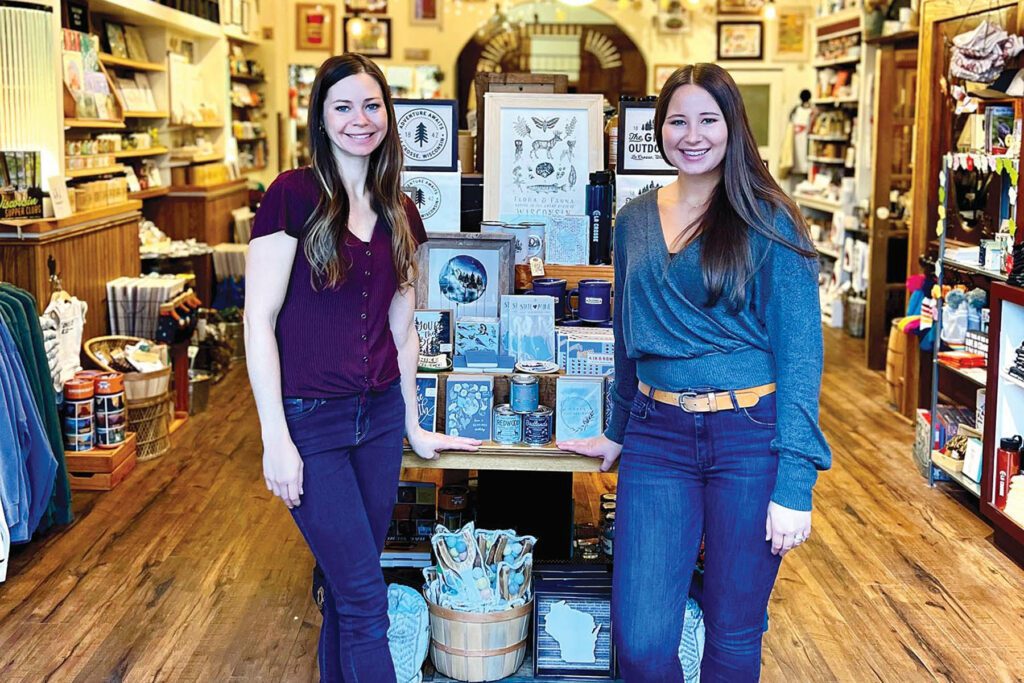 There's not much of a sibling rivalry for sisters Azia Thelemann and Dani Peterslie, owners of Drift Mercantile in La Crosse, Wisconsin.
Okay, there was maybe the occasional disagreement as they worked to open their shop in 2017. But after more than five years of learning and gaining experience, the vibe at Drift Mercantile – "a modern take on the general store" – is all family (even the dogs get to chill).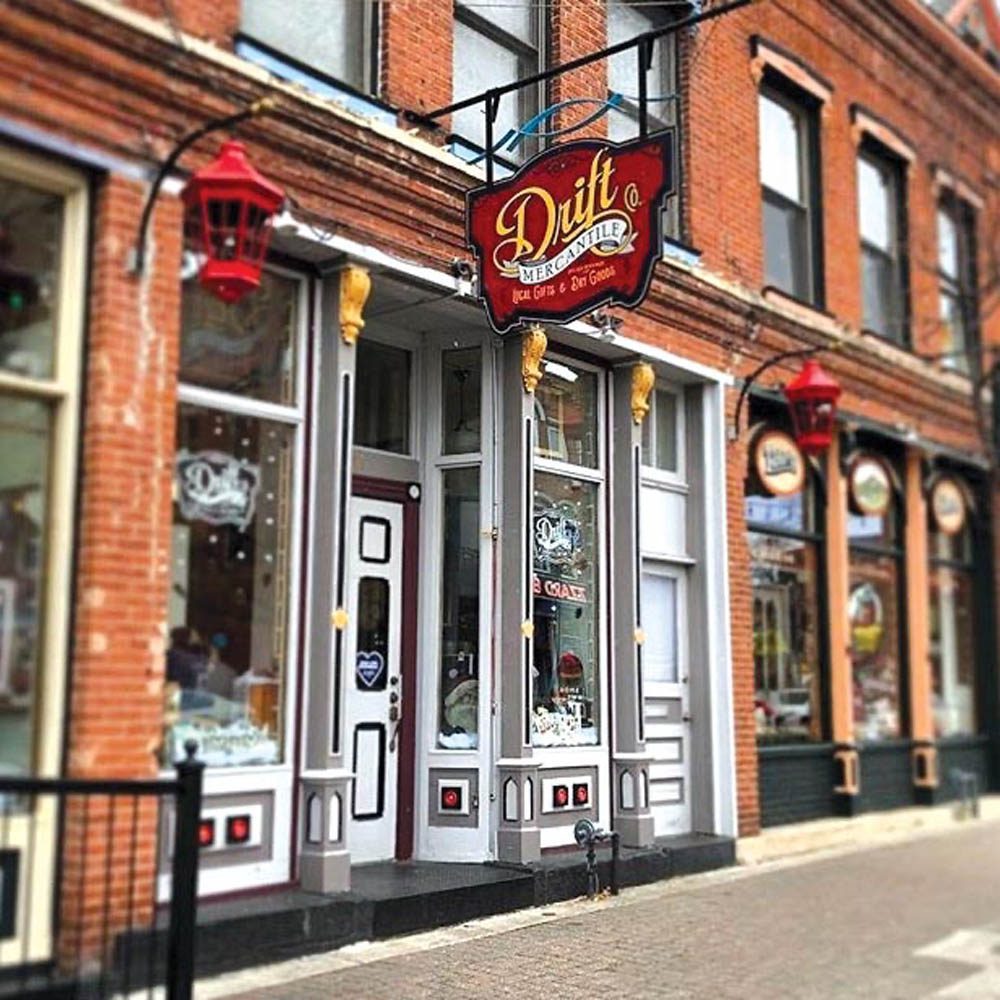 "Siblings are fun," Dani says with a smile. "Everything is honestly pretty agreeable at this point. And Drift's manager, Scout, who has been with us from the start, often feels like a sister as we work very closely with her, attending buying shows and communicating on the daily."
Drift – as those familiar like to call it – is located at 211 Pearl Street, in the historic John Voegle Building, aka Pearl Street West. It features a curated selection of locally made and inspired goods, selling everything from in-house designed and silk-screen printed apparel to locally crafted gifts and art. It's a great stop for folks traveling through La Crosse and the Driftless Region looking for souvenirs, or locals looking for some fresh hometown merch.
"We have a team in place that does a really great job in displaying and curating our environment that makes the shopping experience unique," says Dani. "That alone draws people back to see what's new and happening!"
Daughters of TJ and Michelle Peterslie, founders / owners of The Pearl Ice Cream Parlor, Confectionary, and Coffee House, Azia and Dani joined the family legacy of entrepreneurship at the Pearl Street West building when they opened Drift Mercantile. On the second floor of the building, the Peterslies also operate The Grand Hotel Ballroom event space, and you'll find TJ's Cheddarheads gift shop next door. The Peterslie family businesses anchor an iconic and charming section of La Crosse, and Azia and Dani definitely feel honored to see residents and tourists regularly coming in to buy local.
"The love and support we receive from the community, as a whole, is the most rewarding thing about being in business," Dani says. "Whether it's seeing some of the same faces time and time again perusing in the shop, or just hearing comments when I walk through that people are happy when in the store and love looking around at everything, it's those little things that make all the difference."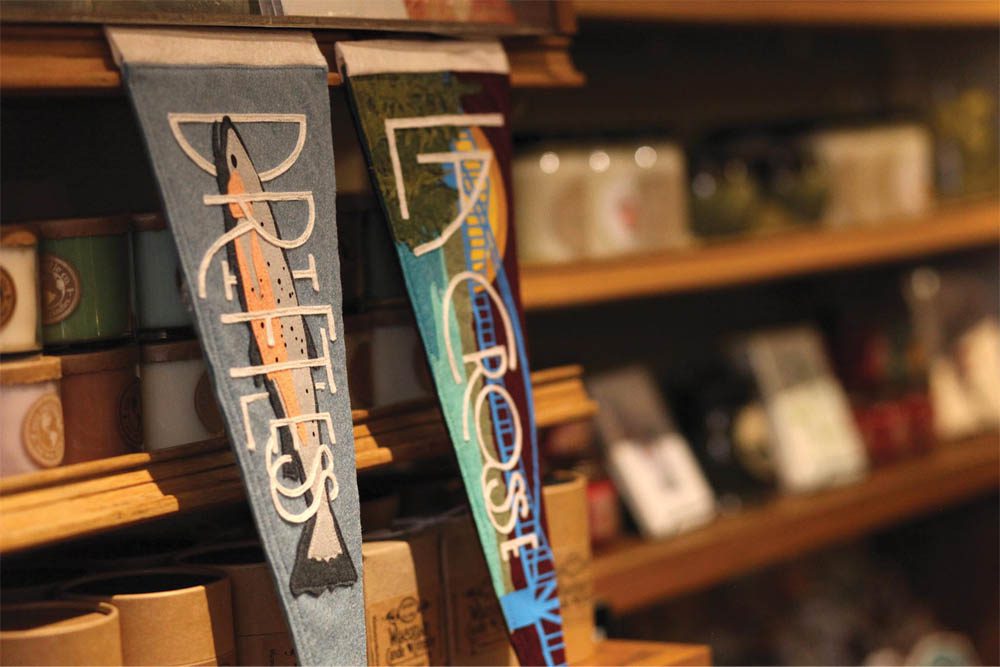 The community is in for another treat – one beyond Pearl Street – this spring as well. Azia and Dani are opening a new shop – Keeper Goods, a "Midwest lifestyle boutique" – at 330 Main Street in downtown Onalaska in April or May this year.
Read more about what inspires these two business-owners in our Sum of Your Business Q&A below, and keep tabs on their shops on Facebook and Instagram: @driftmercantile.
The Basics:
Azia Thelemann (28 years) and Dani Peterslie (34 years); sisters.
Business: Drift Mercantile
Year Business Established: 2017
Business address: 211 Pearl Street, La Crosse WI 54601
Website: www.driftmercantileco.com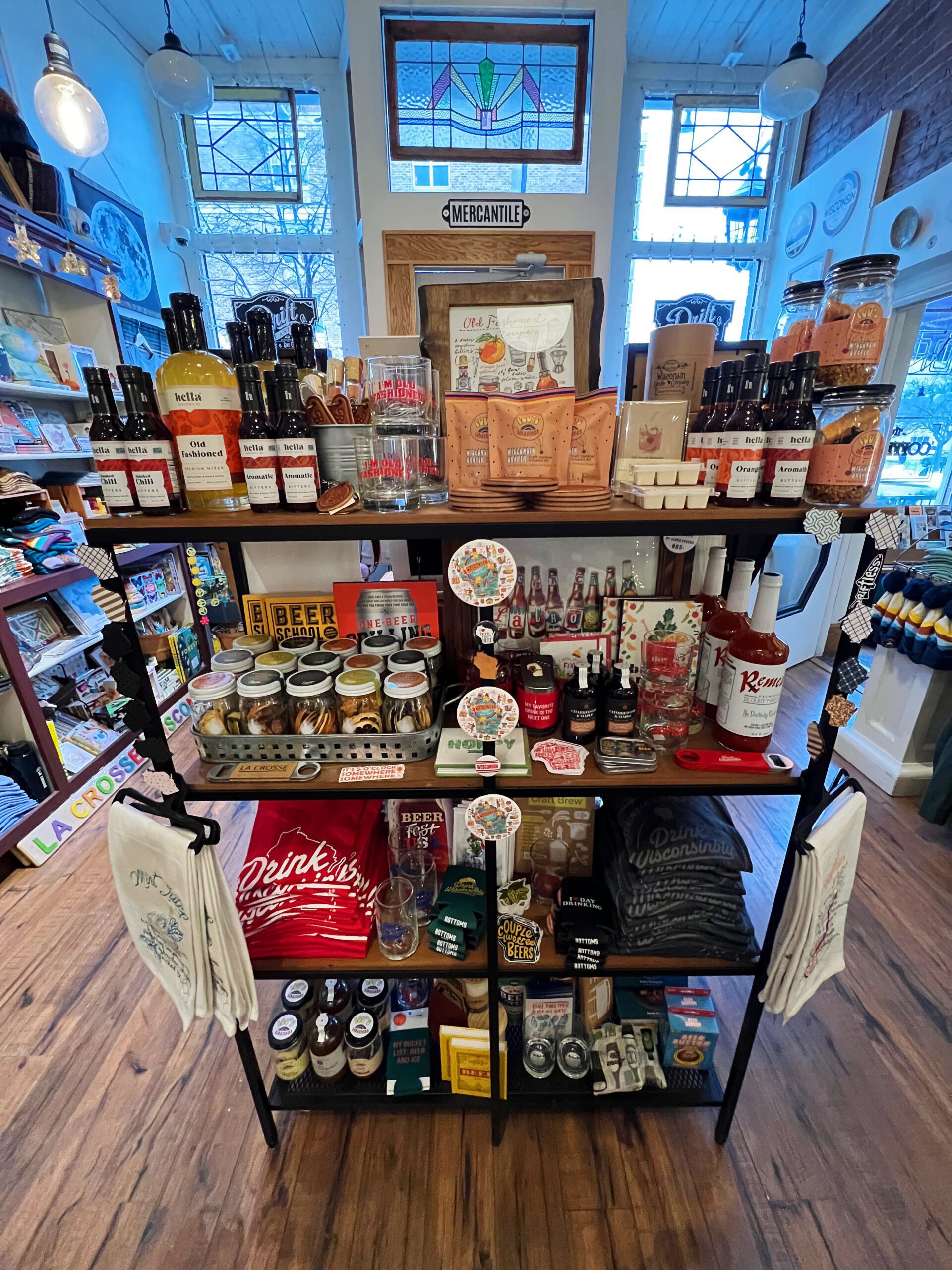 1. Tell us about the "leap" moment. When/how did you decide to jump in and become your own boss?
As sisters growing up in an entrepreneurial household, we always knew that we would follow the same path as our parents in the sense that we really wanted to exercise creative freedom and share our vision with others. The space where Drift Mercantile is located was a former art gallery operated by our parents, which connected TJ's La Crosse Shop to The Pearl Ice Cream Parlor, also family-owned and operated. In 2017 we were evaluating the businesses and asking ourselves what was missing. Azia had recently graduated from UW-L with a degree in business, and Dani had just finished an entrepreneur training program through The Small Business Development Center. Our business plan for Drift developed through both of these facets coming together. We thought to re-energize the former art gallery space by bringing in a store that offered more of an emphasis on the local La Crosse region – that's where the concept of Drift was born. We named our store Drift Mercantile after the Driftless region, and because we have a large selection of offerings in the same way that a mercantile does. We sell everything from apparel to art, food to home goods – with an emphasis on locally made or inspired.
2. What's the best thing about being your own boss?
Dani: We really appreciate the fact we are able to bring ideas to life and share them with like-minded people. It's even better when it resonates with them and brings them joy! We also enjoy bringing our dogs to work. Just saying!
Azia: I love the flexibility of being my own boss. Even though I work more than just about anyone I know, I also have the freedom to set my hours and pace, book a trip without submitting the dates to HR, or be able to take the day off when the sun is shining and I'd rather be hiking. I feel claustrophobic when I know it is nice outside and I am stuck inside working, so I love being able to do bookkeeping from my patio at home, wake up at 4 am and go in early so I can leave early, or work double today while it's raining so I can take tomorrow off when it's supposed to be a beautiful day. (My dog Sunny loves this feature of the boss title too!) I thoroughly enjoy the work that I do for my business, so it makes it easier to be accountable/stay on track and work as much as I do even though I have that flexibility.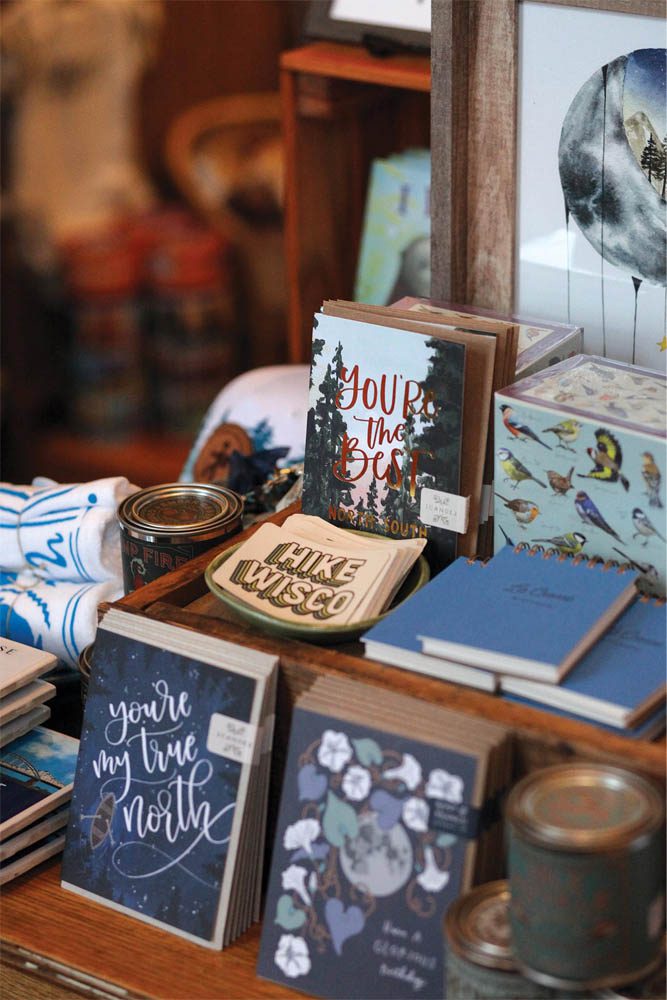 3. How about the worst?
Dani: At times it can feel like there is no disconnect from 'work.' Even if you want to shut off that part of your brain, there's always a little part that says: I still have so much to do, or that I should be doing, and so on…
Azia: The never-ending to-do list does it for me. It doesn't matter how much I get done in a day, there will always be things that spill over or get put on the back burner that I just don't have the time or energy for. When you are in essence "the one in charge" you generally get stuck doing the things nobody else wants or knows how to do, and also being damage control when something goes wrong. If there is one saying that seems to be on repeat it would have to be: "It's always somethin."
4. Was there ever a hurdle where you just thought, "I can't do this?" How did you overcome it?
Honestly the COVID pandemic, just because there was so much uncertainty and the challenges were ever-changing. There were many times in the beginning where we wondered if we would ever be able to reopen as we were previously. We don't have an online shop presence yet, as so many of the items we carry are ever-changing. Further, our vision for Drift was always about the experience we wanted to cultivate versus just the items we sell. A lot of what we love about our business is being downtown, in a storefront, with customers in our store shopping around and chatting. When that was not possible during the early stages of the shutdowns, we lost that part of our business that we really valued. Obviously the pandemic was a hurdle that everyone was facing together, and I think that sense of oneness also helped us push through – it wasn't just a challenge that we were facing alone. It gave us more hope that we would be able to either pivot our business or reopen like we had been operating prior. The support of the community for small business during the pandemic was also instrumental in moving us forward.
5. Any mentors/role models you look to/have looked to?
Our parents were definitely role models for us growing up. They were always dreaming up new ideas, traveling around for inspiration, and "talking shop" unwaveringly. We always felt included in their projects and businesses, which no doubt set us on the path for our own endeavors. Now that we have transitioned into being small business owners ourselves, we are still baffled on the daily for how they were able to manage all they had on their plates and have the family life that we did growing up.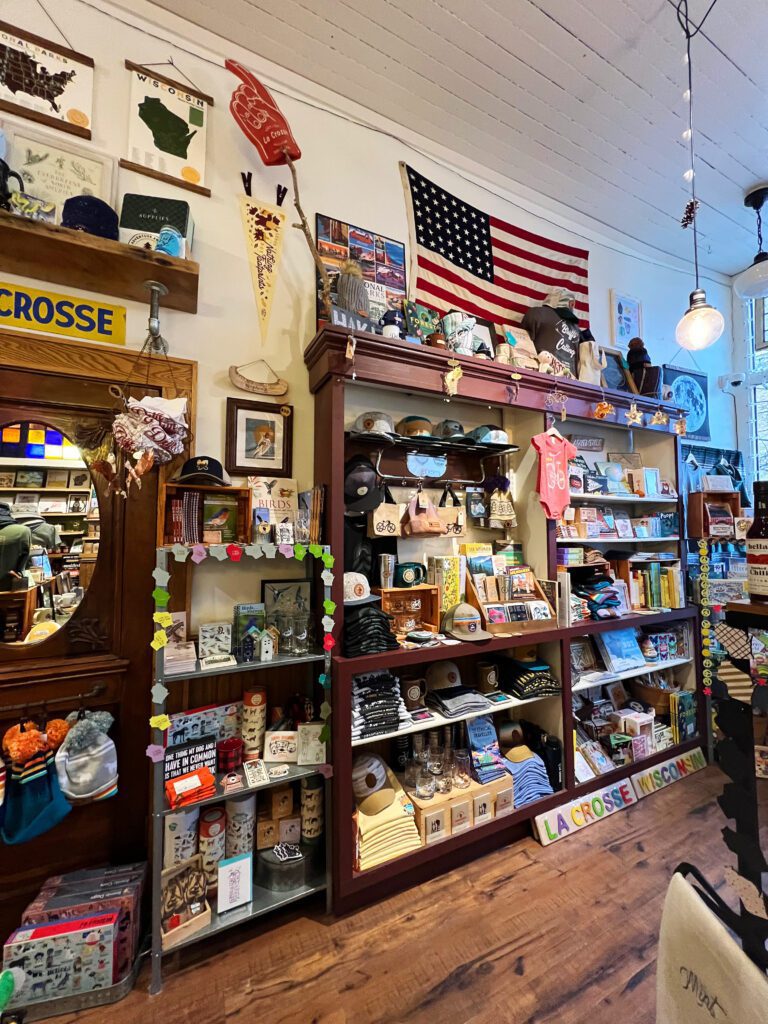 6. What's the one thing you wish you had known before you started?
Since we grew up in a small business family we had a pretty clear idea of the sheer amount of work that goes into it from the beginning. However, what has become clear since starting our business is that it's easy to underestimate the amount of time and energy things will take. There are so many facets to the day-to-day, and each come with their own strain on those two precious resources. Whether it be creating a social media post, placing an order, or doing a daily deposit, everything takes a minimum amount of time – and usually longer than you think it will.
7. How do you manage your life/work balance?
Azia: Since 2020 I haven't felt a whole lot of balance, with my life leaning more heavily in the work category. I still have managed to take time off and travel, but it usually has been under the guise of "work hard first, then play hard." After a couple years of that, I am inviting more ease into my life. To help manage the balance, I am actively working towards delegating more of my day-to-day responsibilities and employing systems to help with the endless paperwork and such! Oh, and still making time for my bucket-list trips.
8. What keeps you inspired?
A big inspiration comes from the notion that we have created a space that people enjoy visiting. We often hear compliments of our store from visitors who have never been to La Crosse before and happened to stop in, and from locals who have us in their "favorite shop" lineup. It's a special feeling being out and about and seeing someone wearing one of your custom designed shirts or walking around with a shopping bag. We have so much gratitude for all of the support that we have, which gives us momentum to keep growing, creating, and existing downtown.