It's easy to call yourself a lifelong learner when you work in education. That's where Joy Miller started her career, before joining a farm family and co-founding Driftless Curiosity. The Wisconsin nonprofit hosts hands-on workshops, foraging adventures, wellness retreats, solstice celebrations and other activities.
"Being a lifelong learner is just part of being a farmer, because you have to constantly solve problems," Joy says. "You're always keeping an eye on everything and wondering, 'Oh, what's this bug?' or 'What's this thing going to do?' There are so many moving parts. You have to be inquisitive and curious about your environment when you're living on the land and trying to grow food for people."
Joy grew up in Kendall, a small, southwest Wisconsin town along the Baraboo River, studied English and Spanish in college, and then moved to Alaska. After working for seven years as a teacher, youth mentor, and community program coordinator for a few Fairbanks nonprofits, she returned to her home corner of Wisconsin.
Joy reconnected with Rufus Haucke, the man who is now her husband, and settled on the Viola-area property his family has farmed since 1976.
Here at Keewaydin Farms, a former dairy-turned-organic vegetable operation, learning took on a whole new meaning.
Following a Thread
When she started helping on the farm, Joy was also earning a master's degree from Johns Hopkins University. She joined the remote program on an English literature path, but eventually gravitated toward courses in environmental ethics, leadership, and food justice. Joy's capstone project explored food culture in the Driftless and the connections between local farmers and consumers.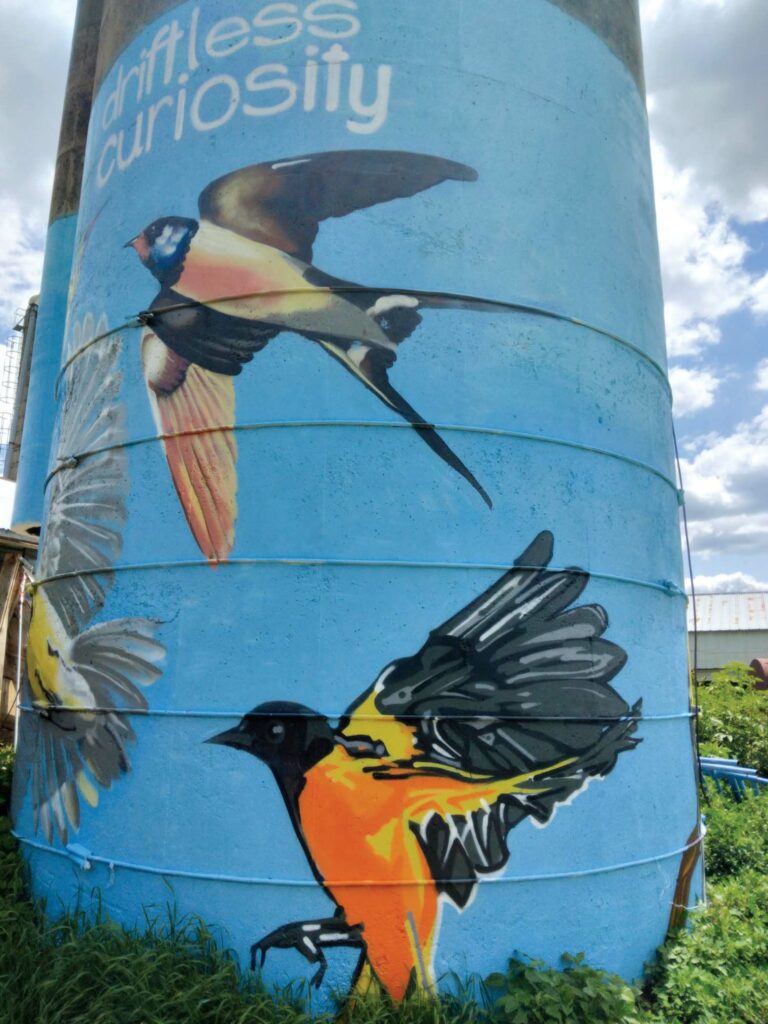 "I looked at why there is such a foodie community here, why there are so many organic farmers, and why people care so much about food," she says. The bottom line, in talking to people, was that they had a connection with farmers. They had a connection to the land."
Those conversations about consumer-producer connections stuck with Joy once she graduated and started applying for jobs. She thought about them early in the pandemic, when Keewaydin Farms' community-supported agriculture (CSA) customers in Madison and Minneapolis asked about visiting the farm for some fresh air. When she and Rufus watched two summer interns from Chicago marvel at the color of a robin's egg or get excited about an off-trail nature hike, it sparked long discussions of how they might share their farm with a wider audience. They wondered whether they could create a space that combined education, recreation, and back-to-basics community building.
"At some point one night, I looked at Rufus and said, 'What if I just farm? And what if we just try to develop something here?' Thankfully, we had the land and the farm and the infrastructure to start Driftless Curiosity," Joy says.
Building Community Through Curiosity
Joy and Rufus launched Driftless Curiosity with the goal of deepening people's connections to the land through programs in experiential education, farming, social justice, the arts, and, of course, curiosity. It's an ambitious mission, but one that is rooted in the simple act of asking questions and seeing where the answers lead.
"Coming from an academic background and having dabbled as an educator, I have seen that genuine curiosity sparks deeper and more impactful learning than just pushing a curriculum on someone," Joy says.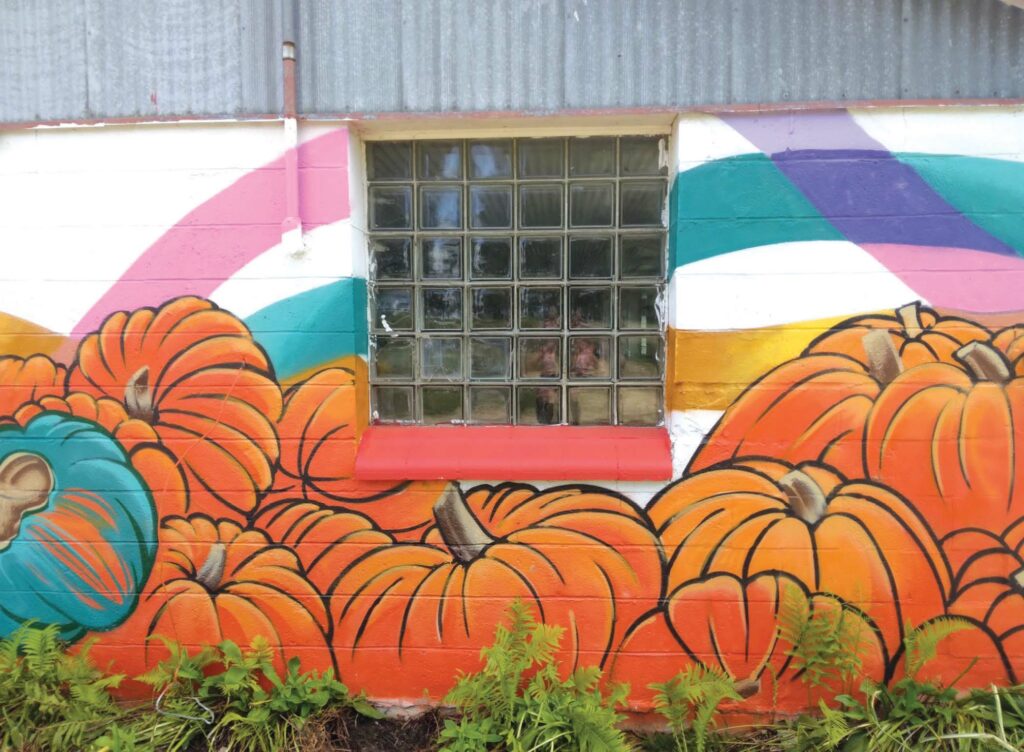 She kept that in mind while planning the first of Driftless Curiosity's seasonal experiences, launching in early 2021 with a maple syrup workshop. Nearly two years later, it's still one of the organization's most popular classes. Participants learn how to tap trees, collect sap, and process and package the syrup – and then, they sample fresh syrup over a plate of steaming pancakes.
Since then, Driftless Curiosity has offered instruction in no-till gardening, birding, beekeeping, botanicals, fly fishing, Ayurvedic wellness, papier-mâché, and more. During this year's Camp Curiosity, billed as a weekend-long summer camp for adults, guests experimented with pottery, copper working, glass beadmaking, mural painting, and even pyrotechnics.
Julie Hanson first made the two-hour round-trip from La Crosse for a Driftless Curiosity maple syrup workshop and later attended a foraging workshop with her teenage son. They learned to spot and safely gather various ingredients, before lunching on spring greens topped with the types of plants they'd just collected.
"It was impressive because this is free food and it's high in nutrition. That was over a year ago, and since then, I have tried to forage more and eat more wild food, in general," Julie says.
She took part in the foraging workshop again this year, and she recently taught an herbal wildcrafting workshop that walked participants through the process of identifying wildflowers, harvesting plants, and creating simple tinctures. Julie has also joined the Driftless Curiosity board of directors and regularly volunteers with the organization.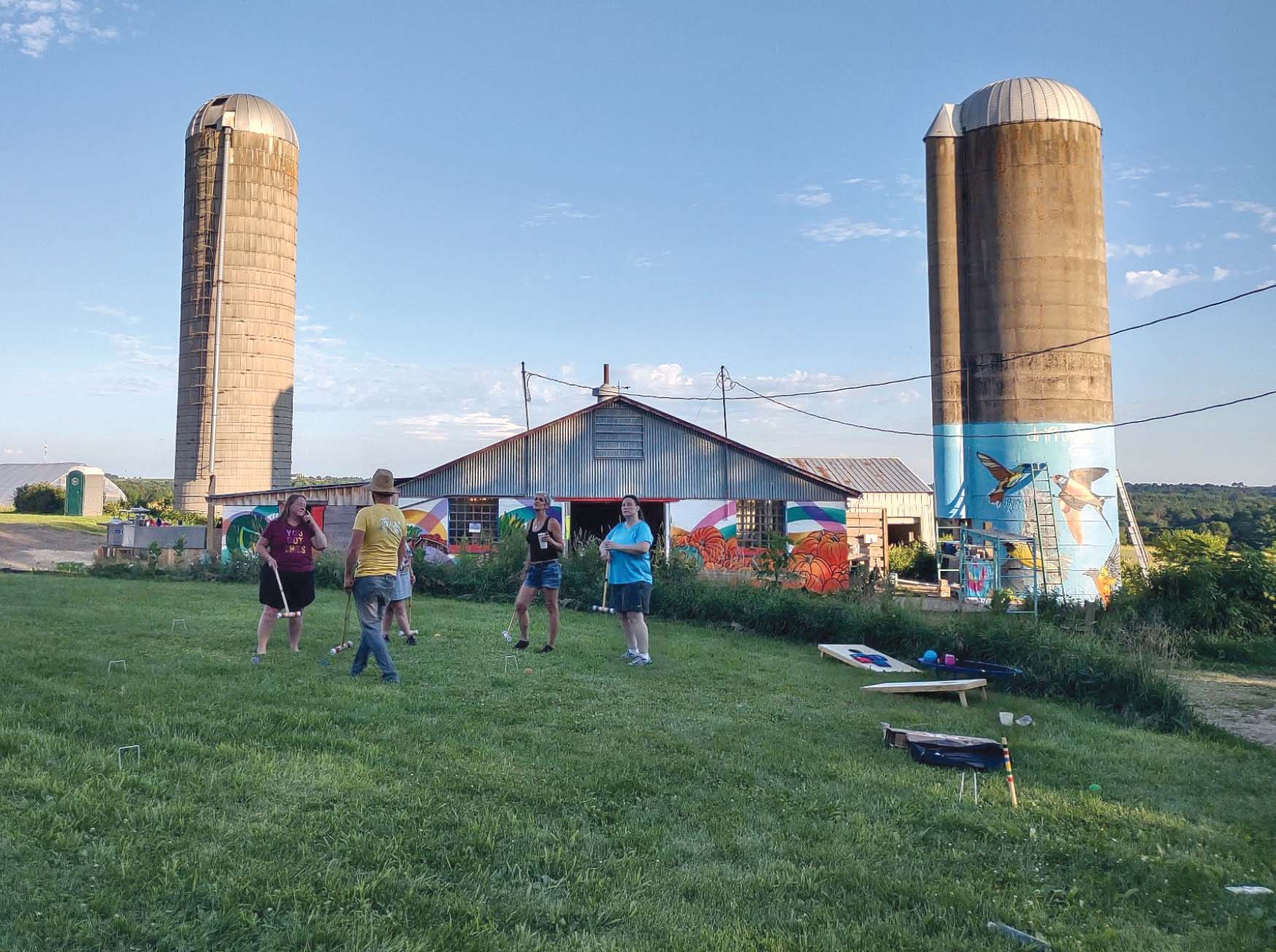 "It's just a wonderful gathering space. We've had a lot of participants who are new to the area and looking to meet new people. We also get a lot of people from Milwaukee and Madison who are looking to connect to the land. It's a beautiful way to offer that connection and help restore people's spirits," Julie says.
Cathy Vosseteig drove from just up the road in rural La Farge for a perennials in agriculture workshop, and she's also done maple syrup tapping and beekeeping classes. She recently helped teach a Driftless Curiosity food preservation workshop, as well.
"These events bring a variety of people together in a community setting. During the beekeeping workshop, I sat at a lunch table with a couple from the Madison area who were starting to cultivate mushrooms. I knew nothing about that, but there we were, having this side conversation. While learning from the workshops, we also learn from each other," Cathy says.
Promoting Wonder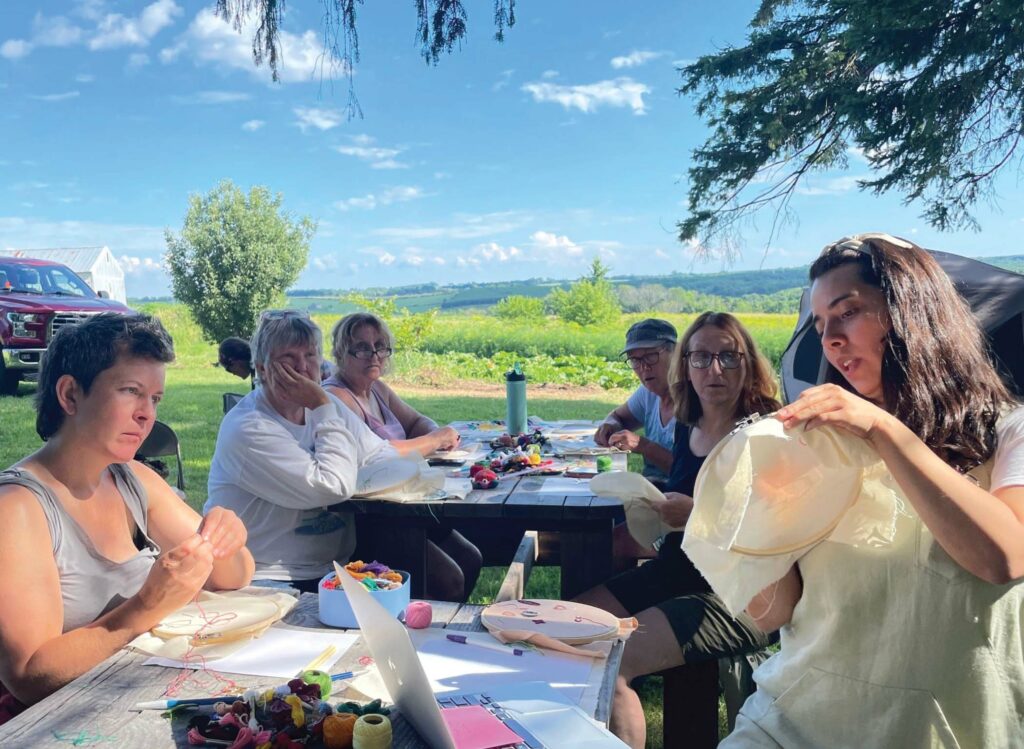 Since its 2021 launch, Driftless Curiosity has rapidly expanded its workshop mix by inviting local experts like Cathy and Julie to share their skills with community members.
"It expands the diversity of our offerings, but it also highlights the amazing group of artists, farmers, and other talented folks we have here in the Driftless. I'm excited to highlight them and offer them a platform to share their art or craft," Joy says.
In addition to spotlighting the region's makers and artists, the nonprofit showcases fresh Keewaydin Farms food grown right on site. Workshops typically include a lunch made with the family's produce, and during some classes, participants head to the gardens to pick their own vegetables.
"I can't tell you how often first-time visitors have come out here and said, 'I've never seen a carrot pulled out of the ground.' They've never had that connection," Joy says.
She encourages visitors to ramble along the farm's rugged hiking trails, embark on their own foraging adventures, or get to know four fluffy new family members that moved in over the summer: two miniature sheep and two miniature goats.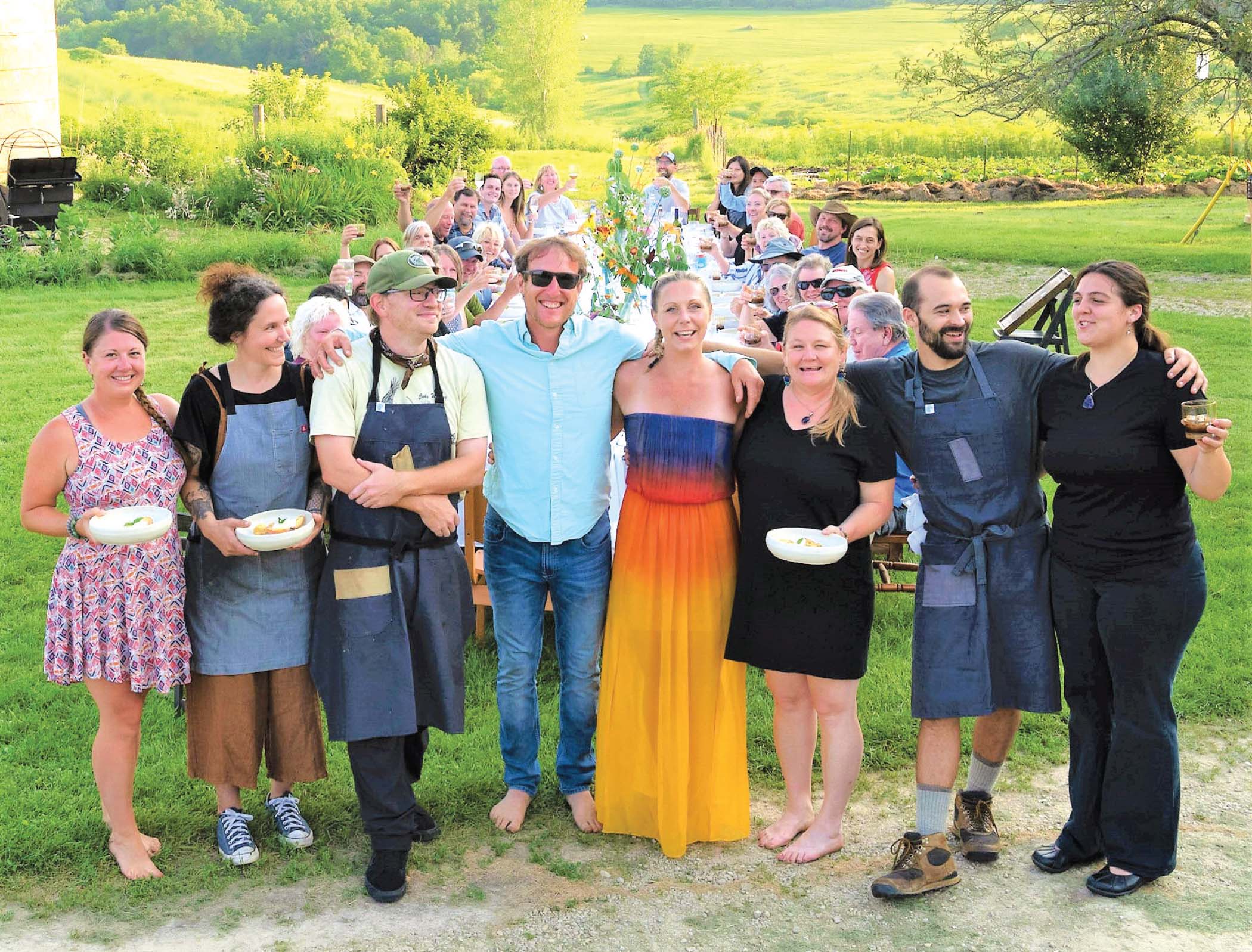 Whether they intend to unplug or arrive ready to learn new skills, visitors often experience a shift in thinking after spending time on the Driftless Curiosity grounds.
"People who come here get swept up in the beauty. It puts them into a different state of mind. They start to ask questions. Things like 'Why do I do what I do?' 'Should I buy this food instead of that one?' 'Do I really want to do this job anymore? The Driftless is so unique and beautiful, and it's a special place that encourages wonder and curiosity," Joy says. "When people have those epiphanies or teary-eyed moments, that just makes it all worth it. You capture someone's heart in that moment, and then they go out and spread that joy into the world. It ripples out and magnifies, and that's just awesome."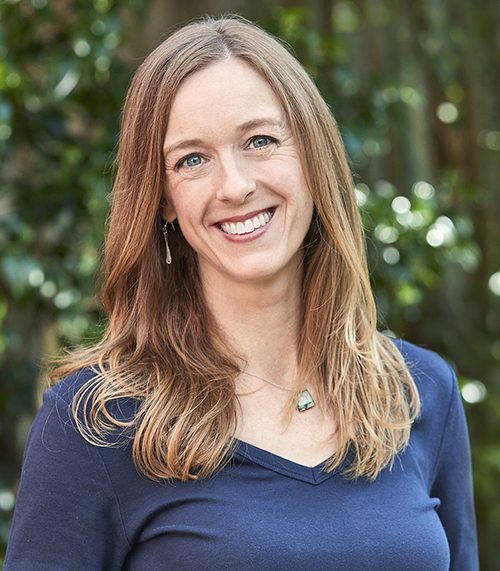 Renee Brincks has never tried beekeeping or foraging, but she has successfully grown lettuce in a plastic tub perched in her apartment window. Read more of her work at reneebrincks.com.
Plan Your Trip!
Driftless Curiosity is located at 15270 Haucke Lane, Viola, Wisconsin. Visit driftlesscuriosity.org to view a full event lineup and register for upcoming workshops. Here are a few highlights on the autumn and winter 2022 schedule:
Friday and Saturday, Sept 23-24: Natural Dyes
Sunday, Sept. 25: Building a Table Loom
Saturday and Sunday, Oct. 1-2: Traditional Mexican Weaving
Saturday, Oct. 8: 2nd Annual Driftless Region Dia de los Muertos Celebration
Saturday, Dec. 17: Winter Solstice Celebration