It's late July in the Driftless Region. The air feels thick, the sun feels hot. Temps are holding steady with no reprieve.
Just when you're about to call it quits in favor of some air conditioning, in blows an island breeze. It feels tropical and refreshing. You've got a whole new perspective – but the weather hasn't changed. What's that you hear? It's the Caribbean sounds of Coulee Region Steel Band turning the tides, uplifting you with their tropical vibes and 10-piece drum ensemble.
A band unlike any other in the area – in both size and sound – Coulee Region Steel Band (CRSB) plays a variety of songs, including selections by Jimmy Buffet, Carlos Santana, Harry Belafonte, Stevie Wonder, and others. "People enjoy CRSB's upbeat attitude and music," says percussionist and founding member, Jim Knutson. Along with familiar tunes, they enjoy playing what Jim calls "country" music, or rather "music that is from the countries of Brazil, Cuba, and the rest of the world."
An instrument rich in history, steelpans are made from 55-gallon barrels. The vibration of the steel is what gives them their unique sound. Pans of varying sizes create different pitches, allowing bands like Jim's to provide an electric, vibrant sound.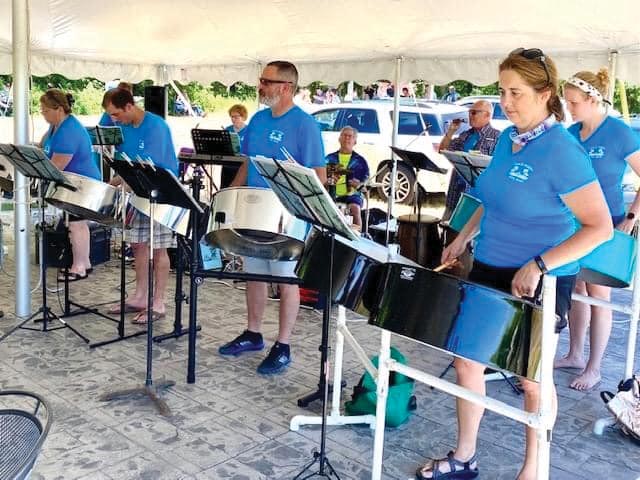 Jim has been a proud pan owner since 2000, when he inherited his first set. At the time, he was the Onalaska High School band director in Onalaska, Wisconsin. Hooked on this new instrument, he started writing grants to obtain more, and began teaching others how to plan the pans, too. One class at Onalaska High School soon morphed into weeklong classes for Washburn Academy, a professional development program run by the education-based Wisconsin non-profit, Cooperative Educational Service Agency #4 (CESA 4). Jim found himself teaching pan drums to band teachers from across Wisconsin, including La Crosse, Milwaukee, Appleton, and Madison. "The La Crosse teachers wanted to form a community group, and there you have it, the Coulee Region Steel Band was born!" shares Jim. And it's not just drums – the band also sings, and fans have been singing along since CRSB formed in 2005.
Now, almost 20 years later, CRSB is still made up of many music teachers, including Dan Lefebvre on Jimmy Buffet vocals and Andres Linero Quintero on congas. And although teaching is not the primary focus of the group, Jim says it's easy for this band of educators to "add an education element to any performance," if requested.
Jim and the gang enjoy sharing their love for music, and have gigs lined up all summer. They're playing Great River Sound's music series at Dash-Park in Onalaska, the Concerts in the Park series in Holmen, and sets at The Freighthouse in La Crosse and at Elmaro Vineyard in Trempealeau. They're especially excited to be playing the Pulpit Rock Brewing Company anniversary party on August 19 in Decorah. "We hope everyone comes out and enjoys our Caribbean sampler and some fun in the sun!" says Jim.
Band members – there's usually between 10 to 12 at each gig – sing and play three lead pans, three double seconds (two-barrel drums), two triple guitar/cello pans, bass, congas, and a drum set. "I own all our gear, so I guess that puts me in charge," laughs Jim. "It's a lot of instruments."
Jim played lead pan for many years but is currently "in the driver's seat" playing drum set. One instrument often used in bands like CRSB is the six bass – "six full-size 55 gallon barrels…for one player!" says Jim – but it's a little too big for this crew.
The pans they play were made by Ellie Mannette, who is known as "The Father of the Modern Steel Drum." This Trinidadian musician was said to have been the first person to use an oil barrel to build a steelpan. He shared his trade across the world, teaching others how to play, build, and tune steelpans until his death in 2018.
Not only does CRSB play Ellie's drums, but it also shares the Caribbean style and sound that he helped develop in the 1930s and 40s. A sound that many have come to associate with sunshine, good times, and relaxation.
That's exactly what Jim and CRSB hope to provide this summer as they play their drums and share their unique flavor. They'll be bringing the island vibes to the Driftless Region all summer long.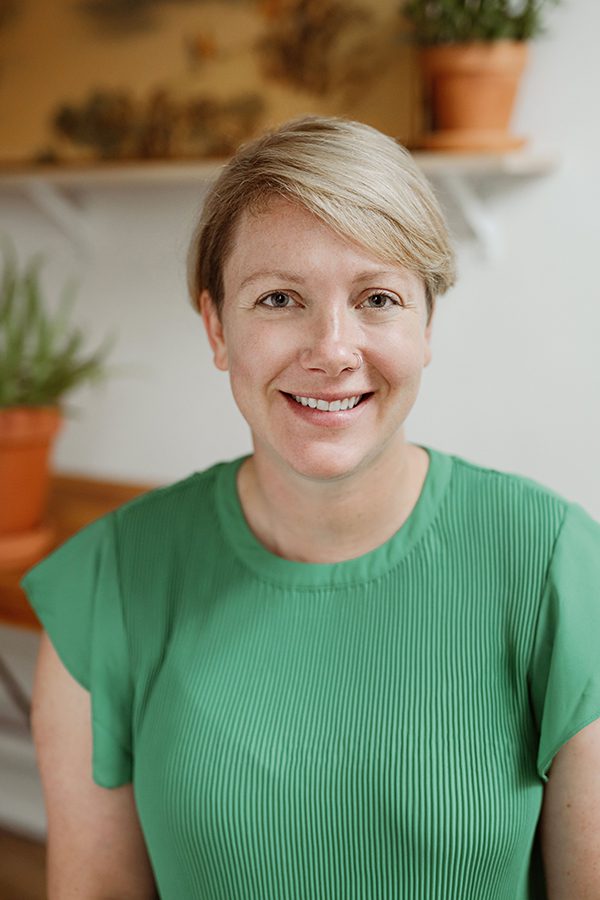 Sara is a mom and writer living in La Crosse, Wisconsin. She has been an Inspire(d) contributor since 2018.
Upcoming Shows:
June 29: The Freighthouse, La Crosse, WI

July 23: Halfway Creek Park, Holmen, WI

July 29: Elmaro Vineyard, Trempealeau, WI

August 19: Pulpit Rock Brewing Company, Decorah, IA

August 26: Elmaro Vineyard, Trempealeau, WI

August 29: Dash-Park, Onalaska, WI

August 31: The Freighthouse, La Crosse, WI