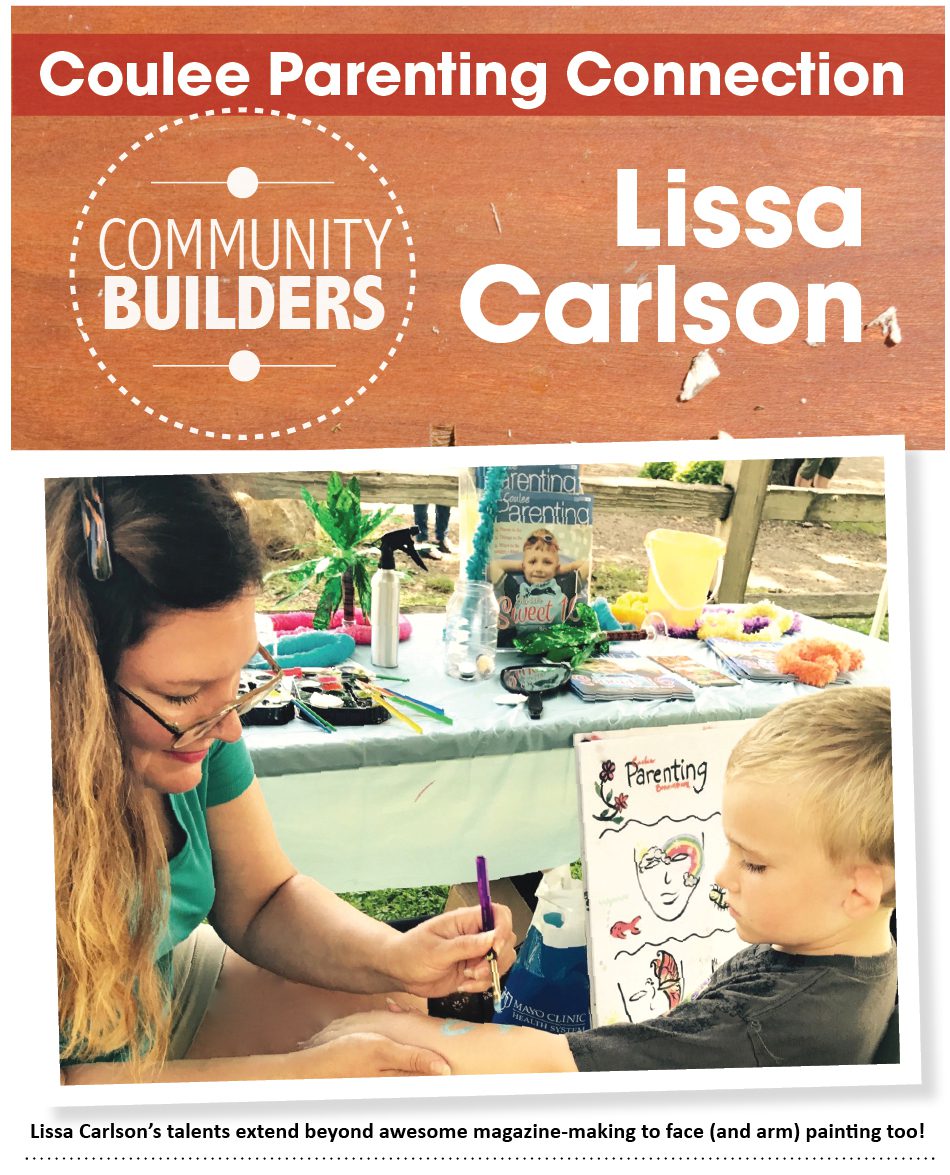 By Aryn Henning Nichols • Photos courtesy Lissa Carlson
Originally published in the Fall 2017 Inspire(d)
When you become a new mom or dad, you automatically join an amazing, yet ever-complicated new group: the parenting community. You've got no choice! Once you're in, you're in. As they say, "It takes a village to raise a child."
But a lot of new parents feel like that village up and moved to the next valley… and didn't leave a note.
Lissa Carlson, founder of Coulee Parenting Connection, wanted to change that.
Lissa was 32 years old when she had her first son, Christopher. Their second, Corbin, came along three years later. But her first "child" – albeit, made of paper – will always be Coulee Parenting Connection (CPC), born in 2001. CPC is a La Crosse-based parenting publication that strives to improve life for families in the Coulee Region.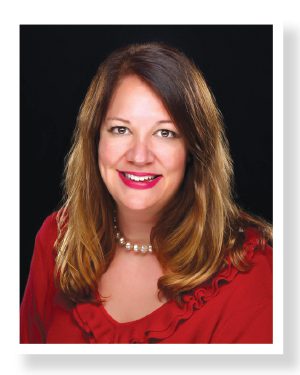 "I wasn't a parent yet, but I knew it was a lot to be one, and I was interested in the power of parenthood to change a community. Keeping up with local activities and events, and new or better ways to parent, while raising a child…yeah, it's a lot," she says. "I wanted to make it a little easier, and make Coulee Parenting Connection a one stop shop for busy families in the area."
As a kid, Lissa, armed with a Pippi Longstocking book or the latest in the Boxcar Children series, was drawn to the printed word. Books could come along for the ride as Lissa's family moved around Wisconsin through her dad's work with Aflac.
When Lissa landed at UW Milwaukee, her love of writing led to a degree in journalism and mass communication, then landed her a pivotal internship with Metroparent Magazine that fostered her career path.
"I didn't really daydream about my wedding day, or what my life would be like with my future husband," she says. "I daydreamed about having kids…about being a mom."
Lissa and her then-husband, Eric, met in the Navy Reserves during college. After graduation, they moved to the Twin Cities for Eric's job with the Army Corps of Engineers. Lissa went to work for a really niche publication – Marine Store Merchandising – for two years, but she wanted to get back to something she felt passionate about.
Luckily, Eric's job brought the couple to La Crosse, and while working at UW La Crosse, Lissa hatched the idea for Coulee Parenting Connection. She was 30 years old, and they didn't have kids, but Lissa knew she wanted to help bring families together. That was 2001. By the third issue, they were expecting Christopher. Back then, Lissa was doing all the editorial and design work, but now she employs designers, writers, and distributors, creating her own community right within CPC.
"A team has had such an impact on everything," she says, "and I'm grateful that there were and continue to be people along the way who believe in our mission and help us keep our commitment to families in the Coulee Region."
Published six times annually, Coulee Parenting Connection is available for free in libraries, schools, shops, and more across Southwest Wisconsin, Southeast Minnesota, and Northern Iowa. From the Family Fun Calendar to kid-friendly stuff to check out to stories about real parents, each issue pulls together family-oriented ideas and helps folks navigate – and join-in on – the local parenting community.
"I like to believe we've had an impact on family life in the area," Lissa says. "I don't know if it's necessarily because of Coulee Parenting… but I do know I've seen a lot of growth in events and organizations we've worked with, and it does my heart good when someone says they did something special with their kids because they read about it in Coulee Parenting."
——————–
Learn more about Lissa, her team, and Coulee Parenting Connection at www.cpclax.com.
Watch for CPC's annual Family Fun Expo at the Onalaska Omni Center. 50+ businesses set up to show off their offerings, there's cool, kid-friendly entertainment, and 3,000-4000 people come to check it out.