Six miles outside the town of Lanesboro, nestled snugly into the beautiful woods and river valleys of Southeast Minnesota, you find a unique community at Eagle Bluff Environmental Learning Center. Circles of communities, really. At the very center – helping to build, nurture and strengthen each one – is someone who never really expected to be here.
Colleen Foehrenbacher has been Executive Director at Eagle Bluff for the past three years. She grew up in Akron, Ohio, and later attended Wittenberg University in Springfield, Ohio, where she got a degree in biology. "My minor was marine biology," she says. "You don't find many oceans close to Ohio so it was a great fit when I worked as an intern doing marine education at an aquarium in Savannah, Georgia. After that I wanted to pursue a career in environmental education but I didn't know if that was even possible."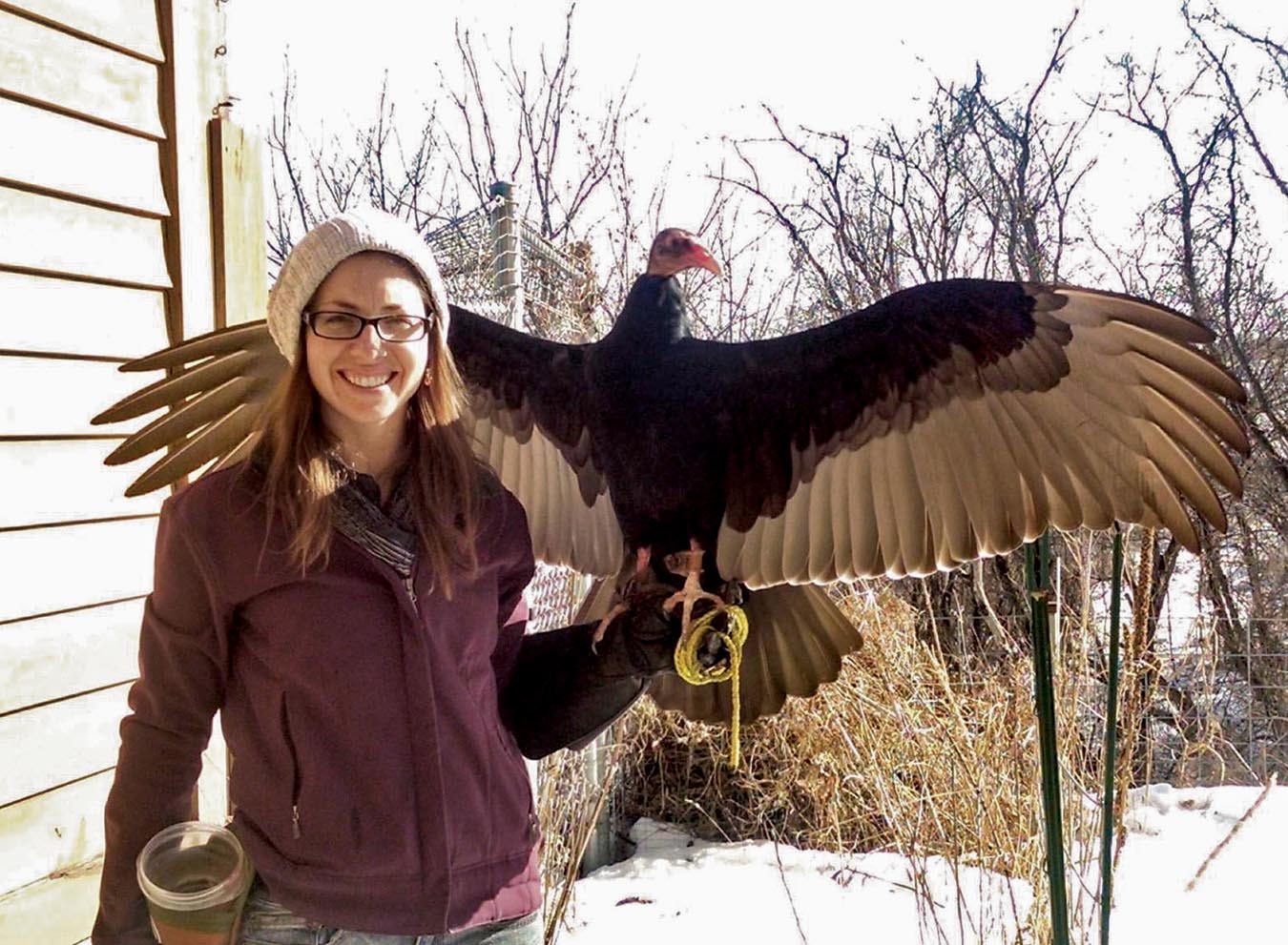 It was possible, she discovered, and soon learned that Hamline University in St. Paul, Minnesota, has a partnership with Eagle Bluff that allows a student to take graduate level courses in environmental education while teaching it at the same time. "My one-year plan was to come to Minnesota, deal with the cold, learn to be a quality educator, and then head back south. That was 13 years ago." This place, with its unique landscape, coupled with Minnesota's outdoor ethos, ultimately pulled her in, Colleen says. "I fell in love with Eagle Bluff, with teaching, and with the beauty of the Driftless region."
Established in 1978, Eagle Bluff Environmental Learning Center – one of only five fully accredited residential environmental schools in Minnesota – welcomes students from a variety of cities, towns, and backgrounds located throughout Minnesota, Wisconsin, and Iowa (one school near Chicago also sends students each year).
"There aren't many places like it in all the Midwest," Colleen says.
Elementary-age students come to Eagle Bluff for three- or five-day camps, getting a taste of dorm life while combining classroom learning with outdoor exploring.
"They hike through forests, learn about local plants, animals, and insects, swim, canoe, and fish in the Root River, watch eagles soaring over the bluffs, observe the live animals and raptors we have on site – including a Great Horned Owl – get challenged on our ropes courses and climbing wall, take night hikes, and enjoy campfires," Colleen says. "Eagle Bluff is so much more than a field trip. It's a life-changing, human-building experience!"
Elementary school groups account for the majority of the nearly 13,000 people who come to Eagle Bluff's 200-acre campus each year. "For many, it's their first time out in nature," says Colleen. "Our staff and teachers receive specialized training to help all students have a positive experience. It helps that we've built good relationships with many schools and teachers over the years."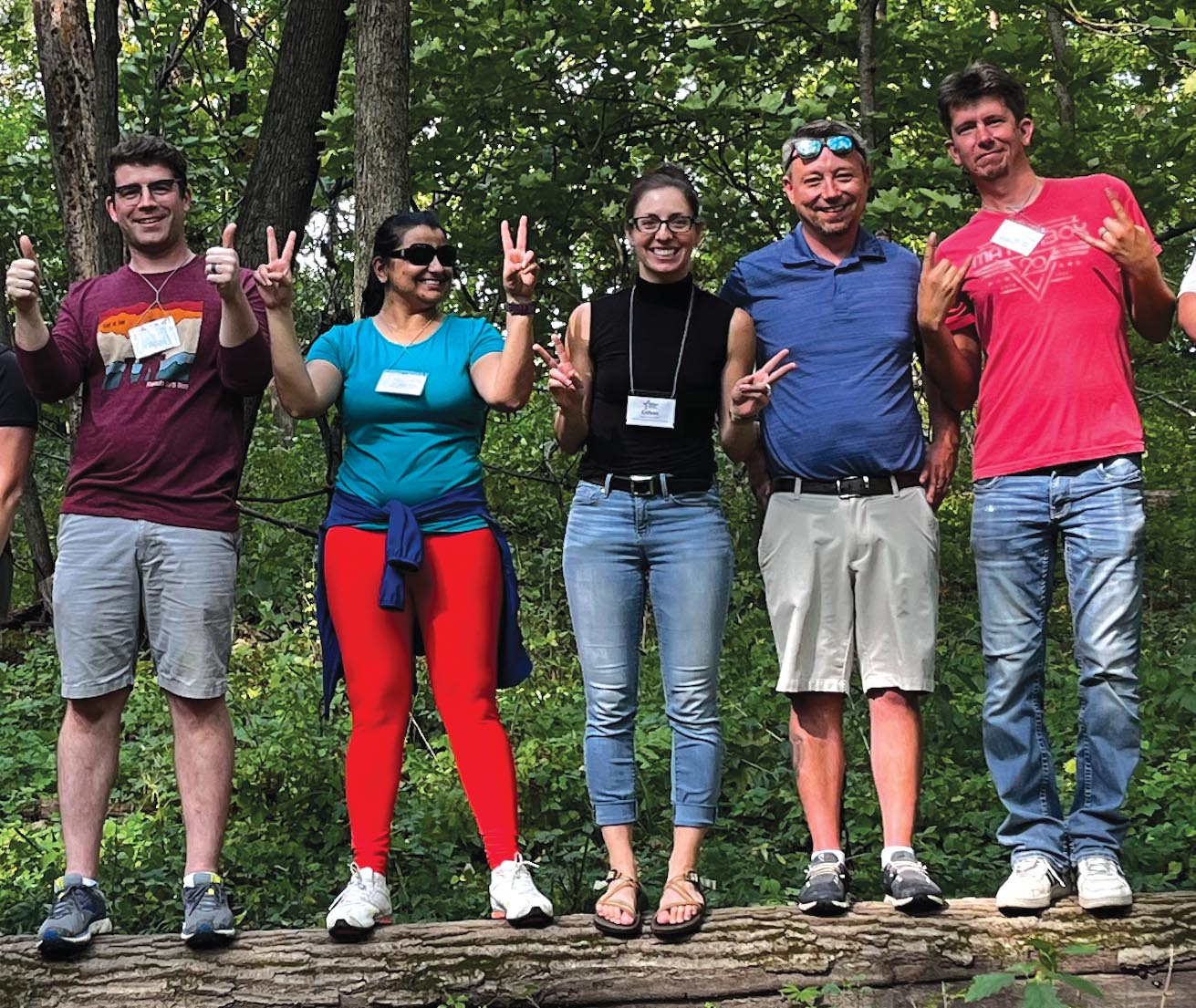 Eagle Bluff also offers year-round programs and activities for all ages, from young children (there's a preschool program for local kids ages 3-5) through senior adults. There's even a program geared specifically toward women called "Becoming an Outdoor Woman," offered in partnership with Minnesota's Department of Natural Resources. Women enjoy a weekend of outdoor activities at Eagle Bluff, including hunting for mushrooms, fishing, shooting a rifle, and archery.
"I took the course myself and turkey hunting is now my favorite hobby," says Colleen. "My husband, Tony, and I hunt together and enjoy wild game dinners all year."
Another community circle at Eagle Bluff is its staff. Nearly 40 people live and work there year-round, developing curriculum, maintaining properties and facilities, cooking, teaching classes (many are enrolled in the same Hamline University program that Colleen did years ago), meals, administrative tasks, building relationships with current schools, and recruiting new ones. "We build staff community by working and playing together," says Colleen. "We make sure we get outdoors ourselves and visit other nature centers for new ideas and fresh inspiration."
Eagle Bluff staff also connects with regional communities, including the nearby towns of Lanesboro, Fountain, and Whalan. "We want staff to enjoy where we live and encourage them to get involved locally," Colleen says. "That might be volunteering at a local nonprofit, participating in projects like the Root River Cleanup on Earth Day, or enjoying trivia night at a local pub. Our maintenance person is the mayor of Whalan. Our marketing manager chairs the Lanesboro Chamber of Commerce. Those connections make all our communities stronger."
Eagle Bluff also hosts events that bring people to its campus other times during the year. "Dinner on the Bluff" gatherings pair learning about the environment with good food and friend-making each winter.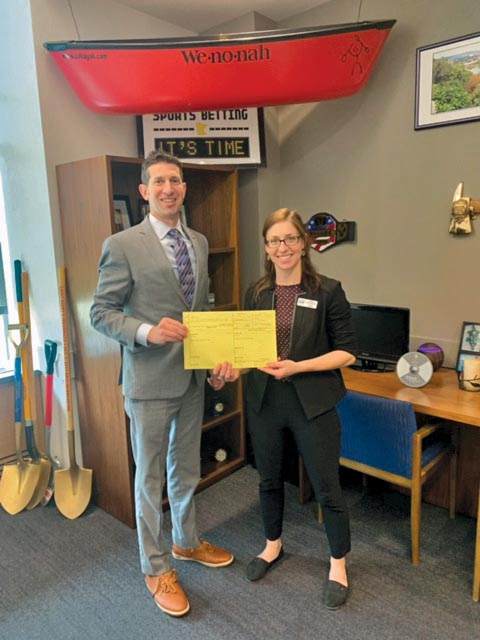 Of course, the COVID pandemic challenged all communities, including those at Eagle Bluff – "Schools shutting down had a huge impact on our programs and finances," Colleen says – but they're on the road back, with new programs paving the way for a bright future.
"We're working with a legislative effort called 'Outdoor School for All' that would provide every Minnesota public and private school student in grades 4 through 8 a three-day, two-night experience at an environmental learning center," Colleen says. "States like Oregon and Washington already do this. There are 64,000 fifth-graders across Minnesota; this would help so many kids and be huge for Eagle Bluff. Bills introduced this year gained bipartisan support and will hopefully be voted on in May, 2024."
A long way from Ohio, far from any ocean, Colleen Foehrenbacher is doing work she loves in a place she loves. "So many good things are happening here," she says. "It's a great time to be at Eagle Bluff!"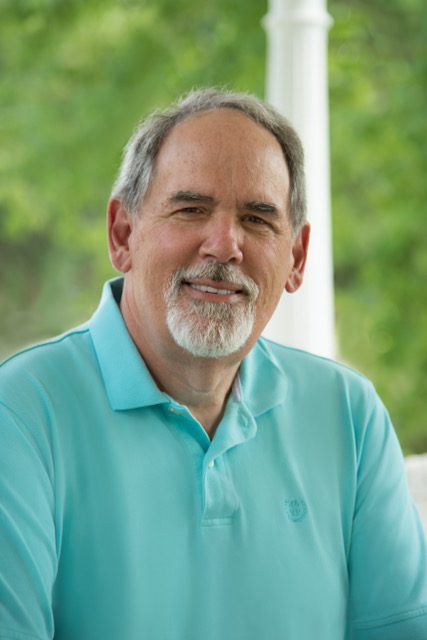 Steve Harris, in his book "Lanesboro, Minnesota," calls Eagle Bluff a place "…built on a dream with a side order of mushrooms." Plan a visit to find out why, and discover this hidden treasure right in our Driftless backyard.
Learn More…
To learn more about the Eagle Bluff Environmental Learning Center, visit eaglebluffmn.org, call
(507) 467-2437, or find Eagle Bluff on Facebook.

Bonus: You can listen to Inspire(d)'s Benji Nichols' "Rhymes With…" podcast interview with Colleen Foehrenbacher at decorah.fun