Clifford Julian Smorstad, age 96 (May 24, 1918 – July 13, 2014) 
Clifford Smorstad was born in rural Decorah in 1918 and grew up near Frankville and then on the family farm in Glenwood township. After attending country schools, he was well known for decades for his portable sawmill and could be seen for many years at the Mabel / Hesper Steam Engine Days sawing timber (Clifford's son, Dean, has kept the tradition going!). Clifford still has a love for all things Norwegian (and a few polka tunes), as well as his family – especially his grand and great grand children!
What's the best advice anyone ever gave you?
Be to work on time and do the best job you can. As soon as I was old enough, I started helping with chores around the farm. I remember plowing with horses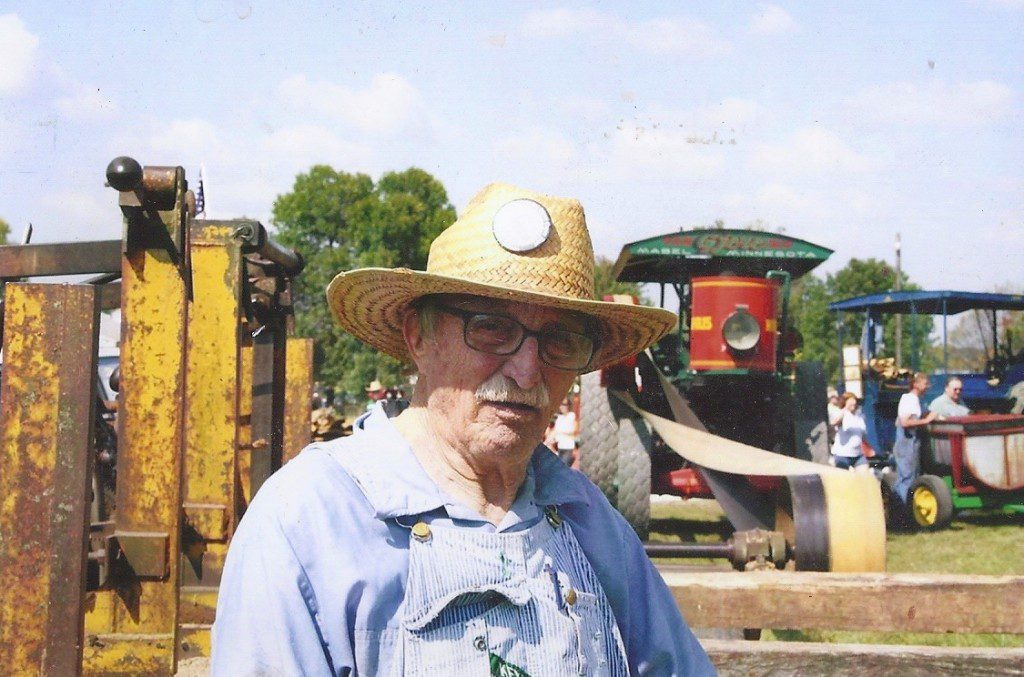 and sometimes the weather could get cold before we got all of our fieldwork done. Not only did I do chores when younger, I also helped my mother in the kitchen and learned to cook ­– and still love to cook!
What did you want to be when you grew up?
As a little boy I was always fascinated by airplanes – either flying them or being an airplane mechanic, but never took it beyond a dream…
What do/did you do?
I started a business sawing lumber for farmers with a portable sawmill. I felt that as long as the trees grew there'd be a good business in sawing. I usually operated within a 100­ mile radius of Decorah. I used a 75 horsepower tractor to pull the sawmill from farm to farm and to provide power for the sawmill. I really enjoyed sawing lumber and it was even better to see that the lumber was used to repair or build different buildings on the farm. I also had a land improvement business. This involved building ponds, terraces, and waterways, clearing of brush and trees. Also traveling farm to farm, I had the opportunity to enjoy many great meals and meet many great people. My true love is sawing lumber and since I can't do it anymore I can now enjoy seeing my son, Dean, sawing lumber at Mabel Steam Engine Days and having family be a part of it.
If you were stranded on a desert island, what three things would you want with you?
Someone to talk Norwegian with, my sawmill and tractor, polka music and a dance partner!
Try to describe yourself in one sentence.
Hard working Norwegian who loved to dance and have fun.
If you could eat anything every day for the rest of your life, what would it be?
Potatoes, Ludefisk, and Lefse!
Name one thing you could not live without.
Eyes – being able to look outside or be outside and being able to see my family, grandchildren, and great grandchildren.
Tell us about your favorite memory.
When I first started sawing, I bought a stationary sawmill that needed repair, fixed it, and sawed with it. Another great memory is my trip to Norway and Germany with my wife Hazel – seeing the pretty countryside and visiting homesteads.