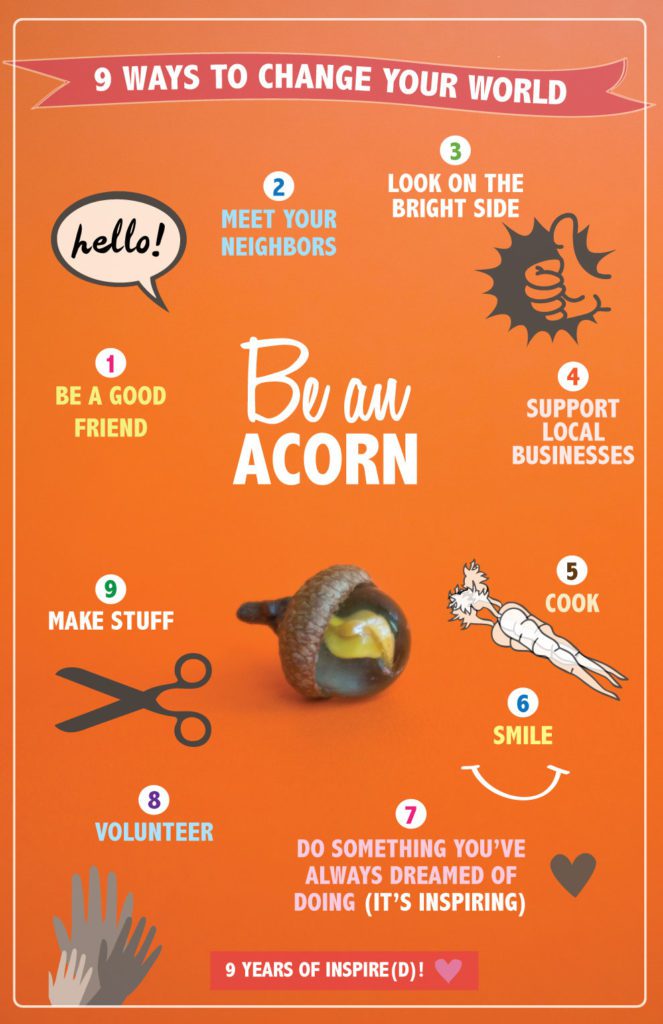 9 Ways to Change Your World
It doesn't always seem like you can change the world, but you can certainly change your world…any day, any time. So in honor of Inspire(d)'s ninth birthday (Happy birthday, paper baby), we're sharing 9 ways you can change your world today!
1. Be a good friend.
2. Meet your neighbors.
3. Look on the bright side.
4. Support local businesses.
5. Cook.
6. Smile.
7. Do something you've always dreamed of (it's inspiring)!
8. Volunteer.
9. Make stuff.
We can do this, friends!
XOXO,
Aryn