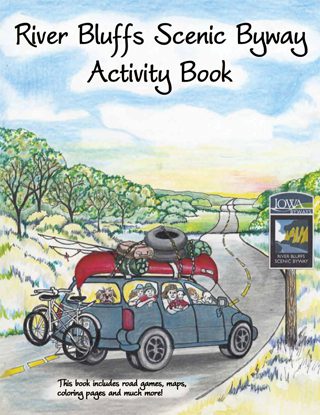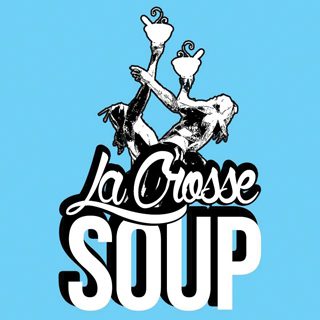 We are so impressed by the awesomeness happening in La Crosse, Wisconsin, right now. In the Summer 2015 Inspire(d), we "Loved" Beer By Bike Brigade – they're raising money for great causes while having fun at the same time AND they sent one of the sweetest thank you notes in the actual mail. <3. It was through BBBB that we heard about La Crosse SOUP – and let us tell 'ya – it's seriously soup-er (c'mon, you gotta do it, people)!
La Crosse SOUP is a monthly micro-granting and community building event. Community members come together to eat soup (and bread and dessert), celebrate the best of La Crosse, and provide funding to folks planning creative projects that will make La Crosse an even more awesome and fun place to be.
Here's how it works: Attendees pay $5 for a bowl of soup, homemade bread, dessert, and a vote. An additional $4 will get folks a glass of beer (donated by The Pearl Street Brewery). Food is donated by the Root Note, Great Harvest Bread Co., and Meringue Cakes and Fine Desserts. (You can you give more than $5 but you still only get one vote.)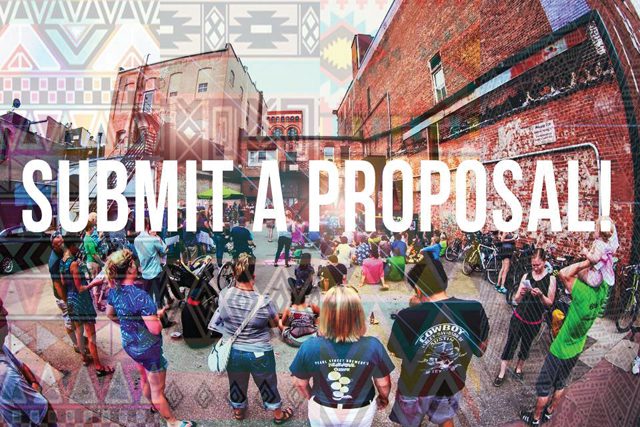 Prior to SOUP night, people submit their idea to pitch. From the submissions, SOUP organizers choose four groups to pitch (they'll notify you a week prior to SOUP Night if you have been selected). At the event, each presenter shares their idea and answers four questions from the audience. Presentations lasts four minutes with a little extra time for questions.
After the presentations, SOUP attendees share a meal and discuss the projects, and then vote for the one they think will benefit the La Crosse the most. The winner gets the money raised through the event that very night, and should plan to come back to a future SOUP dinner to report their project's progress.
The first SOUP launched in May of 2015 and raised $500. Attendance has more than tripled since that first night – their July fundraising efforts brought in over $1600!
The first project funded – a bicycle fix-it station where people can share tools to repair their bicycles – has already been built at Riverside Park with the help of the SOUP funds. Cool!
It's a BYOB affair – bring your own…bowl. Also chair, if you'd like one for sitting. The event is currently outdoors at the Root Note. Doors open at 6 pm – food is served, pitches pitched, discussion and voting done, and the prize awarded all by 7:30! So no need to stress about SOUP taking up your whole evening. That said, guests are encouraged to stay and hangout afterward.
Are you a La Crosse community member who wants to pitch?? Fill out an application here.
The SOUP concept comes from "Sunday Soup" created by InCUBATE in Chicago in 2007. They encourage other communities to take the methods and adapt them for their own communities. There have been SOUPs all over the world! Who's next? Go, SOUP, go! sundaysoup.org
For a great guide on how to start your own SOUP, visit detroitsoup.com/startyourown.
Fall La Crosse SOUP dates are: September 30 (the La Crosse Mayor is attending!), October 28, and November 25. Fair weather location is outside the Root Note (frigid winter location, TBD). For additional details, check out www.facebook.com/LaCrosseSOUP.
——————————————————————-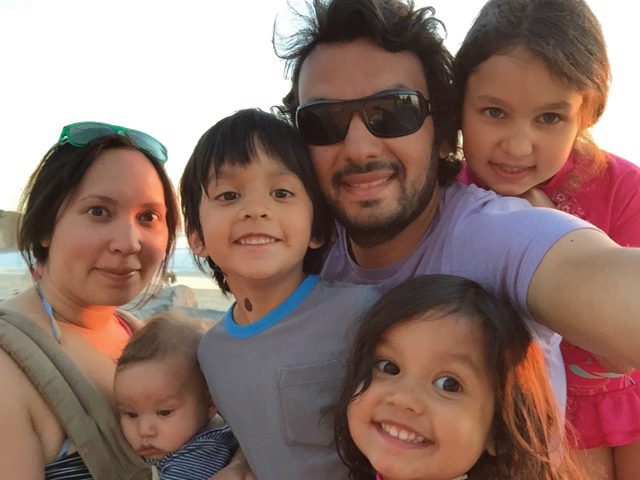 Slow Hustle – Peter Awad & Family
Some of you may recognize Decorah entrepreneur Peter Awad from our Spring 2015 profile – or from around Decorah where he (usually) lives and works with his wife Melissa and four (!) beautiful kids. Here at Inspire(d) HQ, we've known Peter for a handful of years, and are always eager to hear what he has up his short-sleeve t-shirt next – and man it's exciting!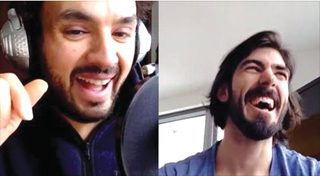 Right now, we're loving Peter's amazing podcast, Slow Hustle, which chronicles stories of local and national entrepreneurs – how they achieved success while also maintaining a "slowness" to life that makes room for family and fun. The phrase "life/work balance" is something that will make pretty much any business owner laugh out loud, but the concept of living a meaningful life with all the parts you want included is a pretty epic – and ultimate – goal. To cap this point, Peter and his amazing family are setting off this fall on a 10-month adventure around the US, and sharing their story through the podcast as they go. That's right – they rented out the house in Decorah, are selling one of the cars, packing up the Honda Odyssey, and hitting the road. All while homeschooling and working remotely. Whew. Sounds like an adventure! Do yourself a favor and click in to some great interviews and stories at slowhustle.com.
——————————————————————-
Driftless: A film About Decorah by Decorah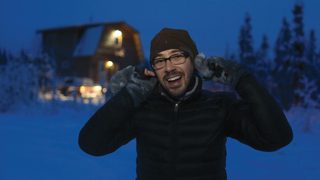 Oneota Film Festival has some cool projects on deck for fall 2015 – one of them is an artist in residency program with Nashville filmmaker Jonathan Rattner October 6–11.
We're loving what he's working on while in town: A Community Crowd-Sourced Project called "Driftless: A Film About Decorah by Decorah."
Here are the details from the filmmaker himself:
Interested in making a film? Join us in celebrating the Decorah community by participating in a crowd-sourced documentary about the people of Decorah. Submit a short video about someone you care about, and see it screened at the 2016 Oneota Film Festival. Videos must take place in Decorah, but they can be shot by people visiting Decorah (i.e. not necessarily Decorah residents).
I will also be walking around town gathering footage all week. I'm looking to collaborate with local artists, filmmakers, teachers, and classes – so anyone interested in working on this project or who would like for me to visit their classes, can feel free to contact me at jonathan.rattner [at] vanderbilt.edu.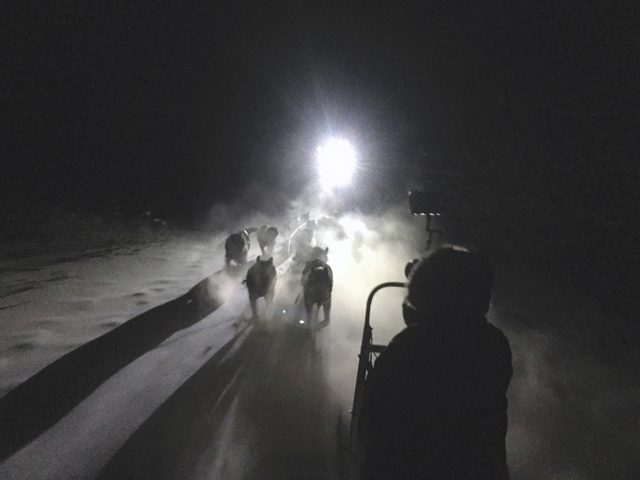 Rattner is an intermedia artist who primarily produces experimental documentary films and videos. He has exhibited work at the Brooklyn Museum of Art, the University of Iowa Museum of Art, the World Social Forum in Brazil, the Society for Cinema and Media Studies, the European Media Arts Festival, L'Alternativa Film Festival, as well as at other colleges, festivals, and galleries in the United States, Europe, and Australia. Rattner is currently an assistant professor of cinema & media arts and art at Vanderbilt University in Nashville, Tennessee, where he lives with his wife (and Decorah native), Kate Casper Rattner.
Want to participate? Contact Jonathan Rattner at jonathan.rattner [at] vanderbilt.edu or the Oneota Film Festival at director [at] oneotafilmfestival.org.
Oneota Film Festival is scheduled for March 4-6, 2016.
——————————————————————-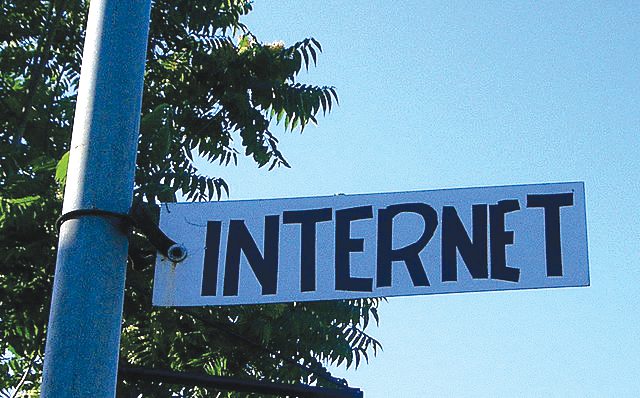 How many times have you raised your fist at the screen, shouting obscenities (or at least thinking them), cursing your internet provider? It's true – much of the rural Midwest is still at the mercy of, let's face it – less than stellar telecom providers. However, there are many towns and cities that have taken back a truly historic model and are building municipal (city owned) telecom infrastructure. From Spring Grove to Cedar Falls to Chattanooga, successful municipal broadband programs have proven that fiber-optic broadband can not only greatly improve local internet speeds, but even more greatly improve local economies. And it's not just about downloading movies and games – the potential for local business expansion, improved public schools, cities and safety, and smart grid technologies are huge. Before you start arguing about how much it's going to cost, consider success stories like the above mentioned (Spring Grove, Cedar Falls, etc). They actually MAKE money annually from their broadband utilities – think about every business and household payment that goes directly out of the community each month, and consider it staying here in our local economy. It's huge.
The Decorah Fast Fiber citizens group has successfully gathered enough signatures to get a referendum on the November 3 City Council ballot, which would give the City of Decorah the ability to form a public communications utility – not to fund such a utility, but to consider how the process could move forward. It's important to note that a telecommunications utility would not use property taxes for its operating funds – it would rely on payments by customers, just like commercial providers do now. Find out more about this exciting potential project at www.decorahfastfiber.com – and consider voting YES on November 3!
——————————————————————-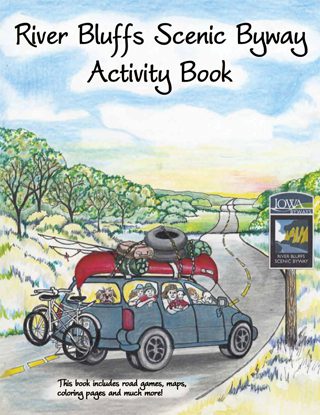 This past July (2015) the Northeast Iowa RC&D organization was awarded one of 70 National 'Our Town' grants (and was the only Iowa project chosen!) to develop and construct public art in communities along Iowa Scenic Byways. The grant program goal is to help create lively, beautiful, and resilient places with arts at their core. Through a public input and education process, many people come together – city officials, residents, scenic byway boards, local arts organizations, local artists, and schools – to identify public art concepts that will reflect each community, and in turn encourage cultural tourism. The project will have an immediate reach in Allamakee, Fayette, Clayton, Jones, Jackson, and Delaware Counties, with ongoing outreach across Iowa to assist other RC&Ds in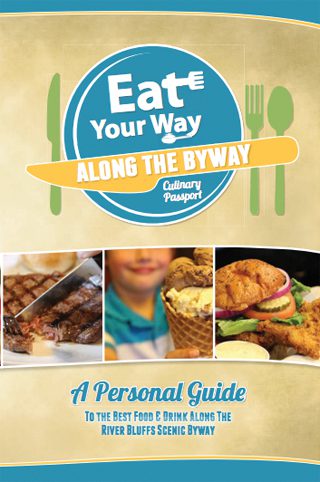 repeating the process. Final projects will be completed by local artists and placed on regional scenic byways – some of our region's most beautiful and off-the-beaten-path roadways. You can follow the process at www.northeastiowarcd.org or by following #NEAOurTown15
This grant project is just one of many projects the RC&D is taking to fruition this year – other recently completed projects include some very cool scenic by-way tear sheet maps (think awesome off-the-beaten-path back roads)  "Cullinary Passports" – a guide to experiencing unique dishes and beverages that the locals consider "must haves" along the byway, and even a new kids activity book! Check it out here!
Here's to local art and fun in a great region!