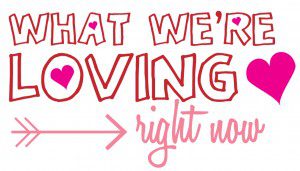 GRSF runs June 22 to July 31, 2016
It takes a lot of great people to put on the Great River Shakespeare Festival in Winona, Minnesota, every summer. Truth be told, Inspire(d) friend and GRSF Marketing Director Emily Kurash might bring the fun factor up to an 11 (she does that with things…), but the whole entire crew works together to bring awesome live – and lively – theatre to our region in a totally cool way.
So what is Great River Shakespeare Festival? Each summer GRSF performs three plays or musicals (usually) all by good, ol' Bill Shakespeare. This summer they're doing Julius Caesar, As You Like It, and a new musical, Georama, that's actually not a Shakespeare at all. Georama, with Book by West Hyler and Matt Schatz and Music & Lyrics by Jack Herrick is based on a true story about American painter John Banvard. Banvard created these big – really big – moving panoramas of the Mississippi River, and toured them around the country, even having a run-in with the Barnum & Bailey circus. Georama had its world premiere at the St. Louis Repertory Theatre in February. "It's a really interesting story," says Kurash. "It's fun to have that Mississippi River tie-in here in Winona, and one of the writers, Jack Herrick, will be on staff this summer doing music direction as well as writing original songs for As You Like It with an Eastern European flair."
What else does GRSF do? (SO much!)
• Free Concerts on the Green – free music featuring regional musicians 5-7pm Friday and Saturday during the festival season on the Winona State Green in front of the theater complete with food trucks and yard games.
• The Apprentice and Intern production of Coriolanus
• "Chill with Will" performances  that feature free tickets for students ages 10-18 and special student programming before and after the performance (Adult chaperons get a ticket discount, too!).
• "Front Porch" events to further discuss the topics that come up through the season's shows.
• A "Will Run" that's 28 Furlongs (Just a bit longer than a 5K) July 17
Get all the details at grsf.org.