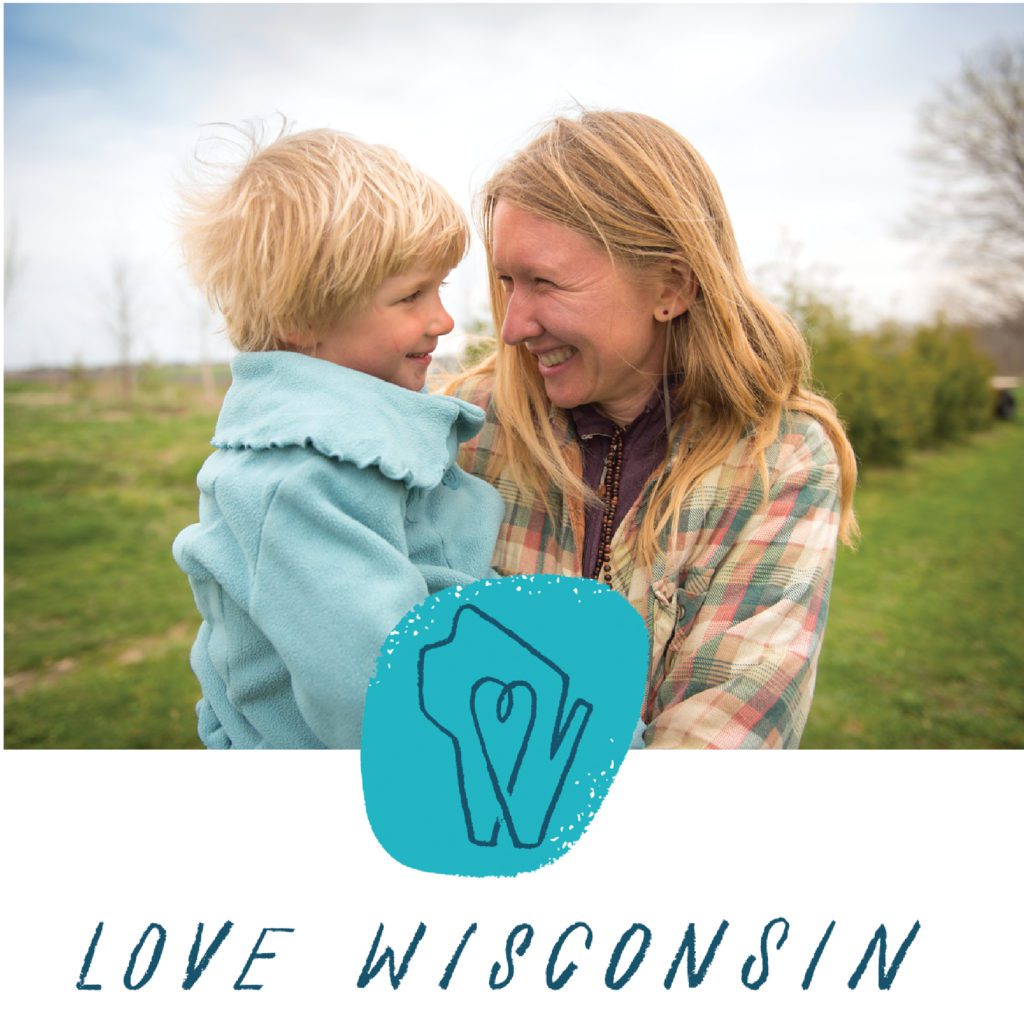 We discovered the Love WI Project this spring when they shared the lovely #wimade love and business story of Austin and Hallie Ashley of WiscoPop! in Viroqua. It led us down a rabbit hole of amazing content on their website, lovewi.com. Wow, they are a talented crew.
At lovewi.com, you'll find hilarious WiscoStyle videos – like one schooling viewers on how to do Supper Clubs right – poignant snippets of Wisconsin artists' lives, sweet videos of kids and their Wisconsin wishes, tales of generations of Wisconsinites living their dreams in this dreamy landscape…and lots more.
Based out of Madison, Love WI is a digital storytelling project that celebrates Wisconsin.
"From our quirky state pride, to our unique history, to our deeper passion to work hard for our communities, Love WI brings Wisconsinites together and into conversation about our lives, our state and its future," says co-founder Jet Waller.
Jet, along with co-founder Megan Monday and the rest of the Love WI team – Nelson Cho and Tom Kuplic – spent some lovely days in the Driftless this spring. They'll be sharing these stories for the next couple of months on their website and social media channels (Facebook, Instagram, Twitter).
The project's main mission is all about bringing the love to Wisconsin and, through that, bringing people together and building community. Of course, we here at Inspire(d) LOVE this! (Seriously, you should hear Aryn gush every time she visits the site.)
"Cheese curds. Relish plates. Old Fashioneds. The deep North Woods. The rolling Driftless. The dunes along Lake Michigan. Point. She-Vegas. River West. We are the Cheeseheads. A little bit quirky, and we like it that way. We are obsessive about our craft beer, fanatic about our family farms, and devoted to the beauty of our land. Midwestern to the core: we look out for our neighbors, and love our state by taking care of it. The Love Wisconsin Project is an experiment; one born to celebrate our state. We want to have a conversation about our lives, our state, and its future. We want to tell the stories of our neighbors, our kids, our grandparents, our friends. Your story. Our story. We hope you'll join us."
We hope you'll do that too! <3
Above: Love WI Project storytelling photo from the Thimmesch Family Farm. Photo of Jenelle and Nanka Thimmesch by Metta Monday Creative.