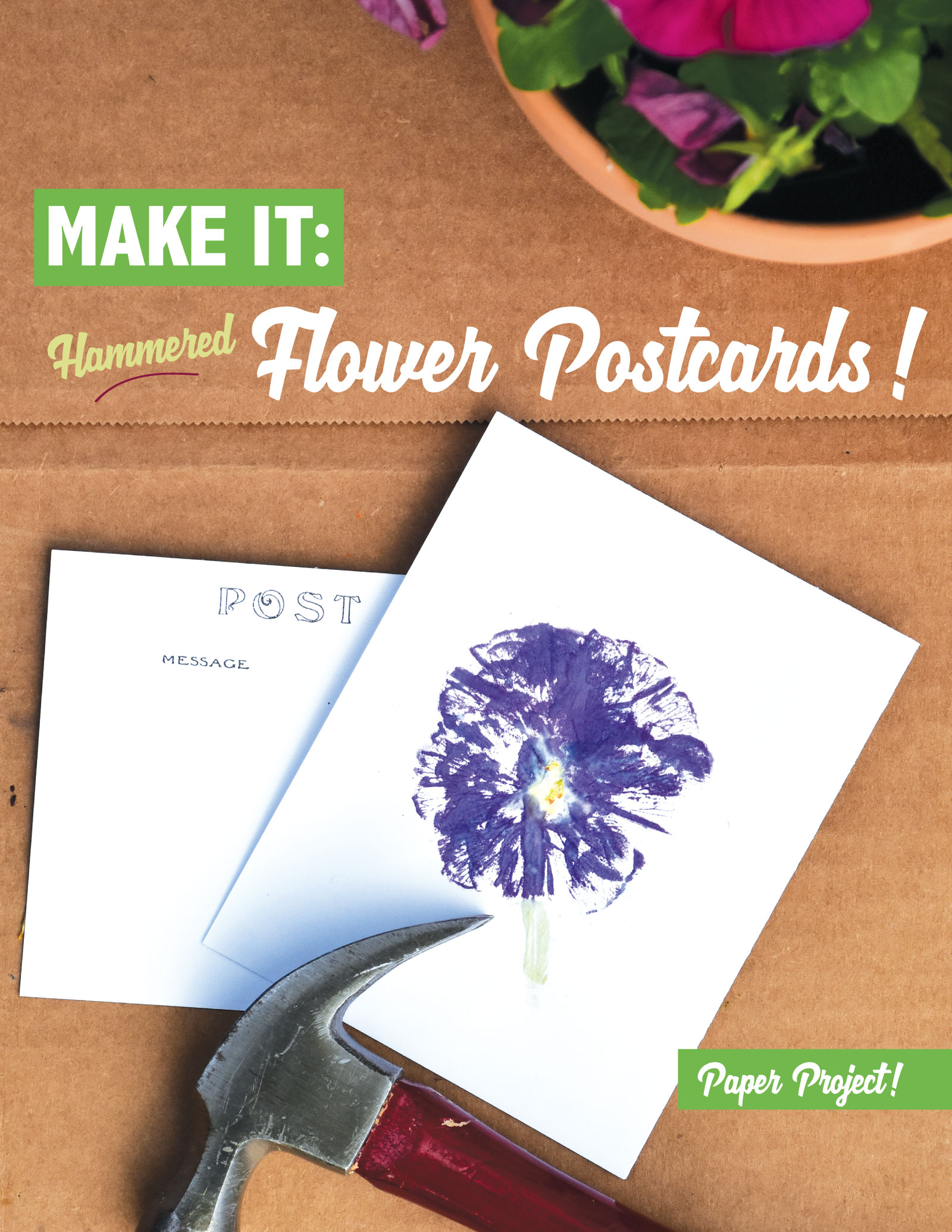 Finding new ways to unleash your frustrations …er… creativity can be difficult! Look no further than these satisfying Hammered Flower Postcards! You can send a summer note to a friend or loved one, with a bit of your backyard included!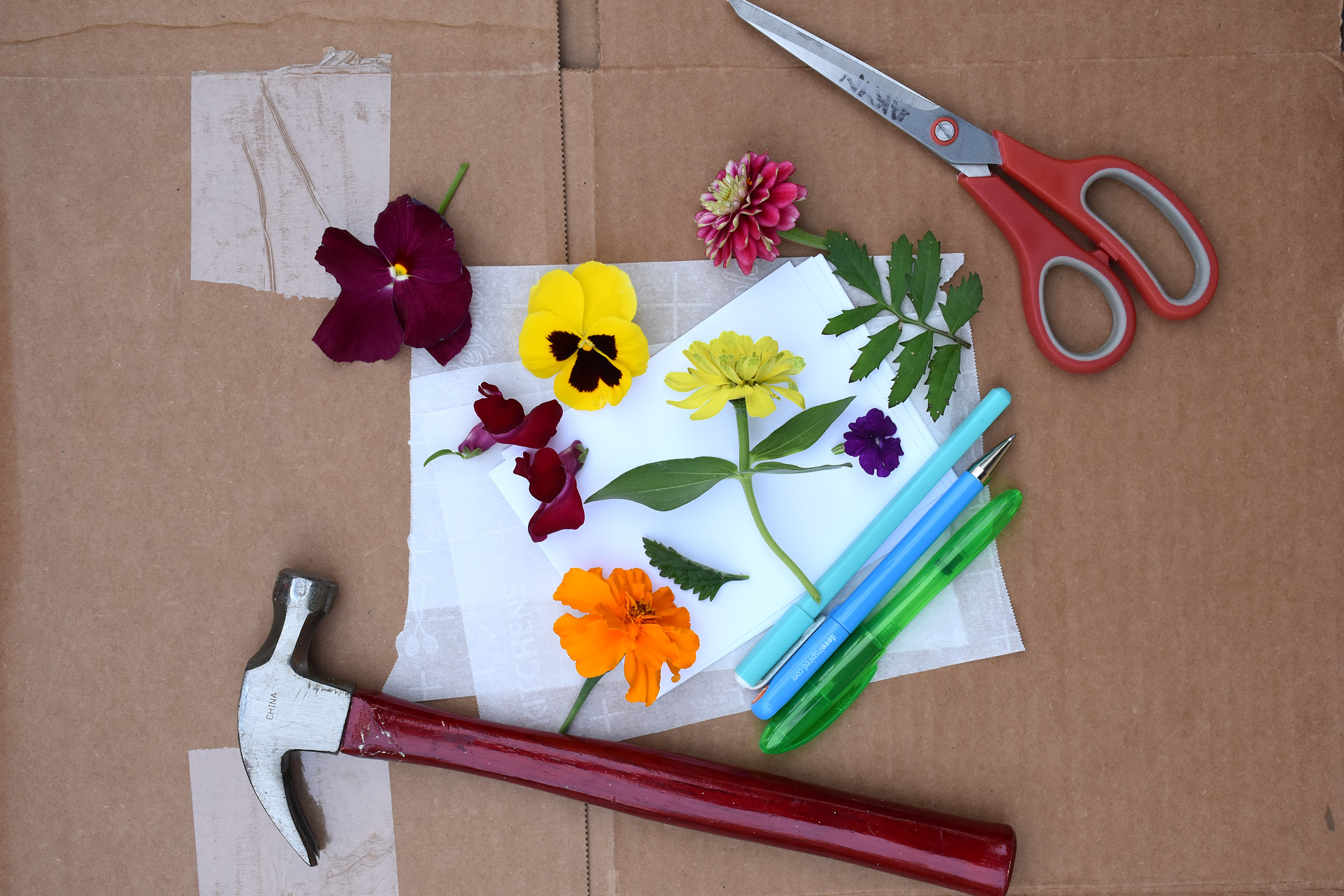 Supplies:
• Flowers (ones with delicate petals seem to work best, like pansies)
• Parchment Paper, cut into small sections (big enough to cover a postcard)
• Hammer
• Postcard template – print on card stock. Download here!
• Paper for flower pounding – you can experiment with what works best. We used card stock for this one, but tried regular paper for the ferns, and water color paper worked well too.
• Scissors
• Pens (for writing your postcard!)
• Glue or glue stick (not pictured)
• Cardboard for under project (so you don't mess up your table or deck!)
• Pens for writing message and decorating your postcard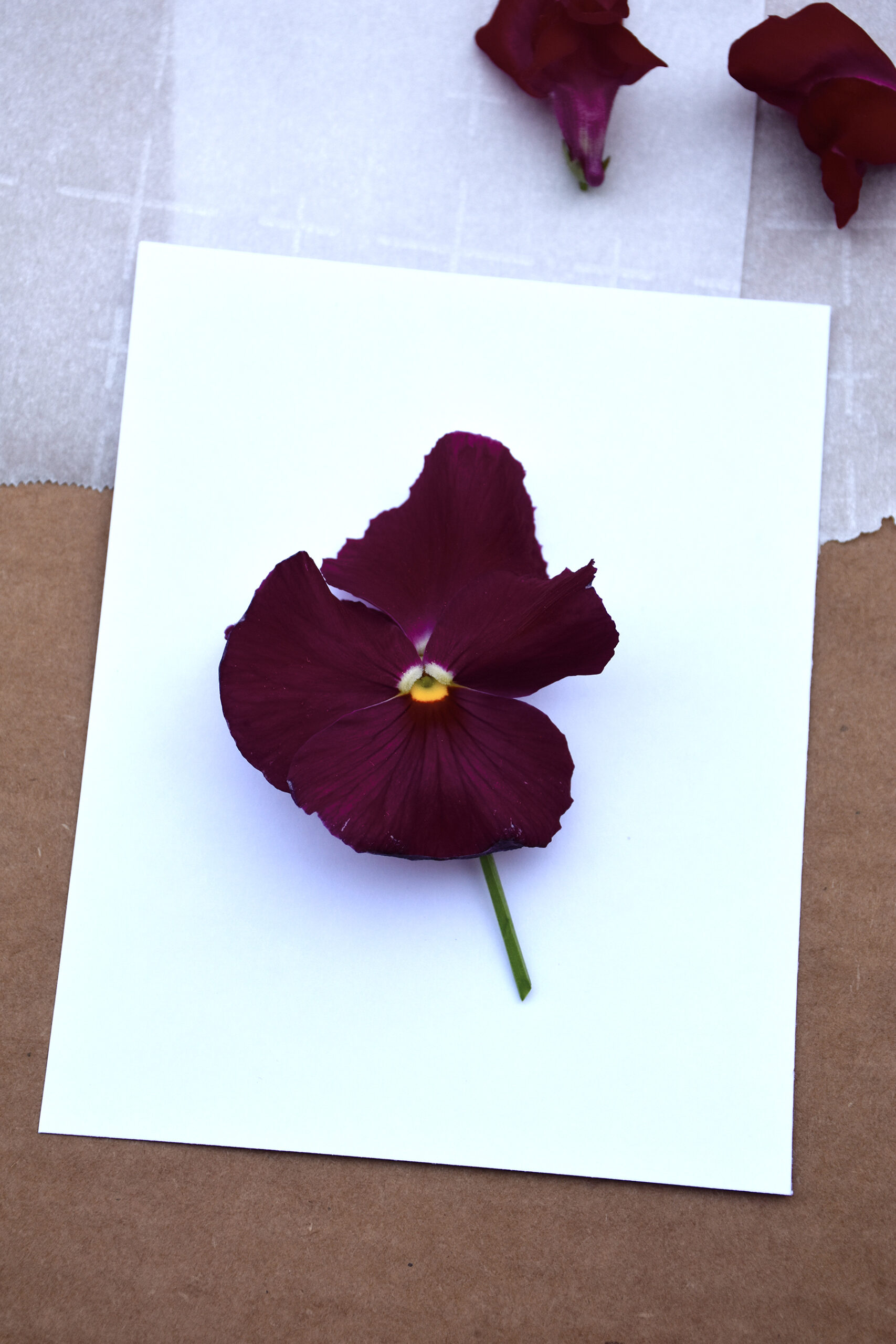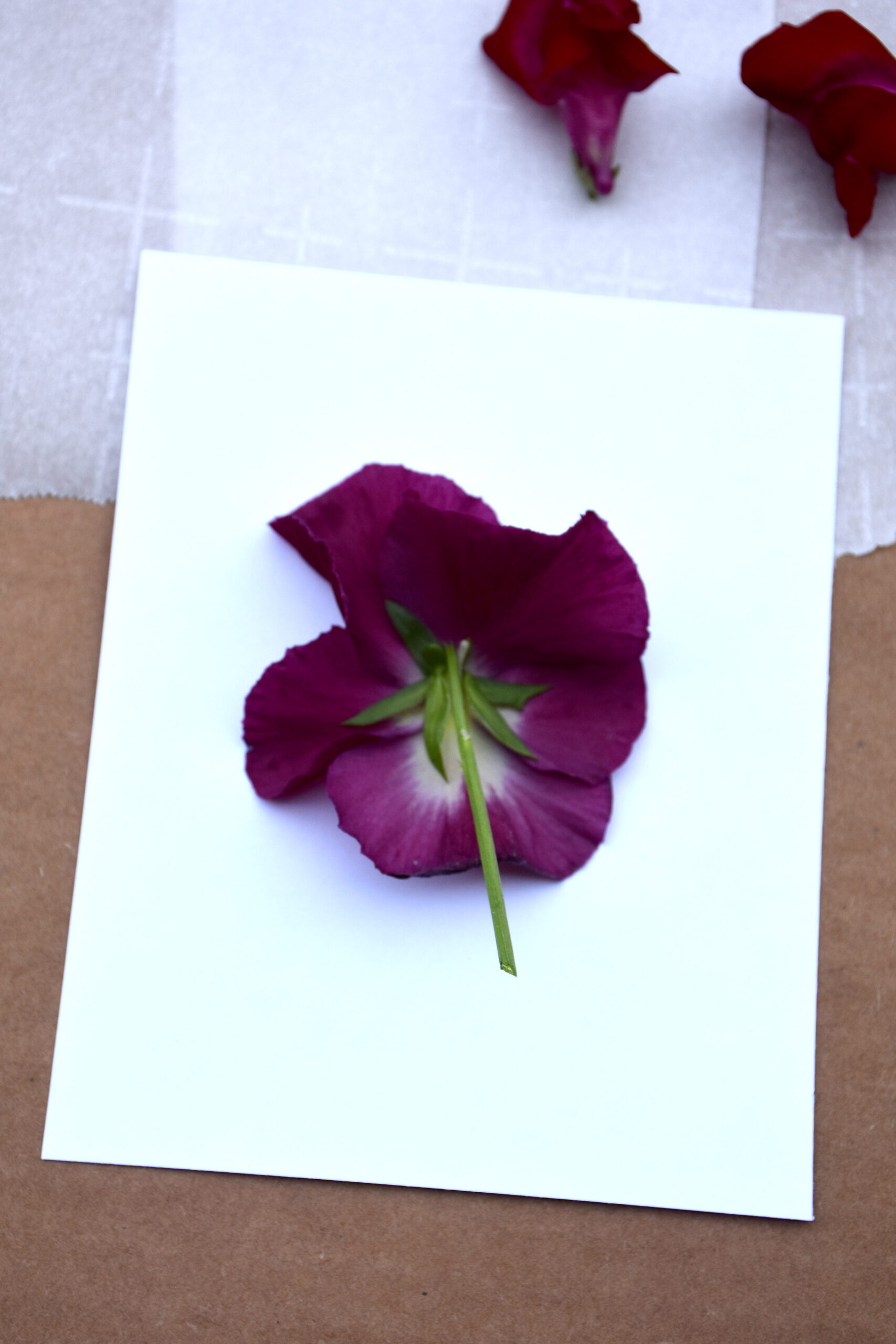 Select the flower or flowers you're hammering (try a bunch of different options to see what you like best – but the ones we tried with delicate petals transferred the nicest!), then flip it so the flower is facing the paper. We found the flower colors bled through one sheet of paper, so it's best to not do this directly on the back of the postcard template. You may use regular printer paper or art paper (like water color paper) that will later be glued to the back of the postcard template. Cut the paper into four even sections (the size of postcards).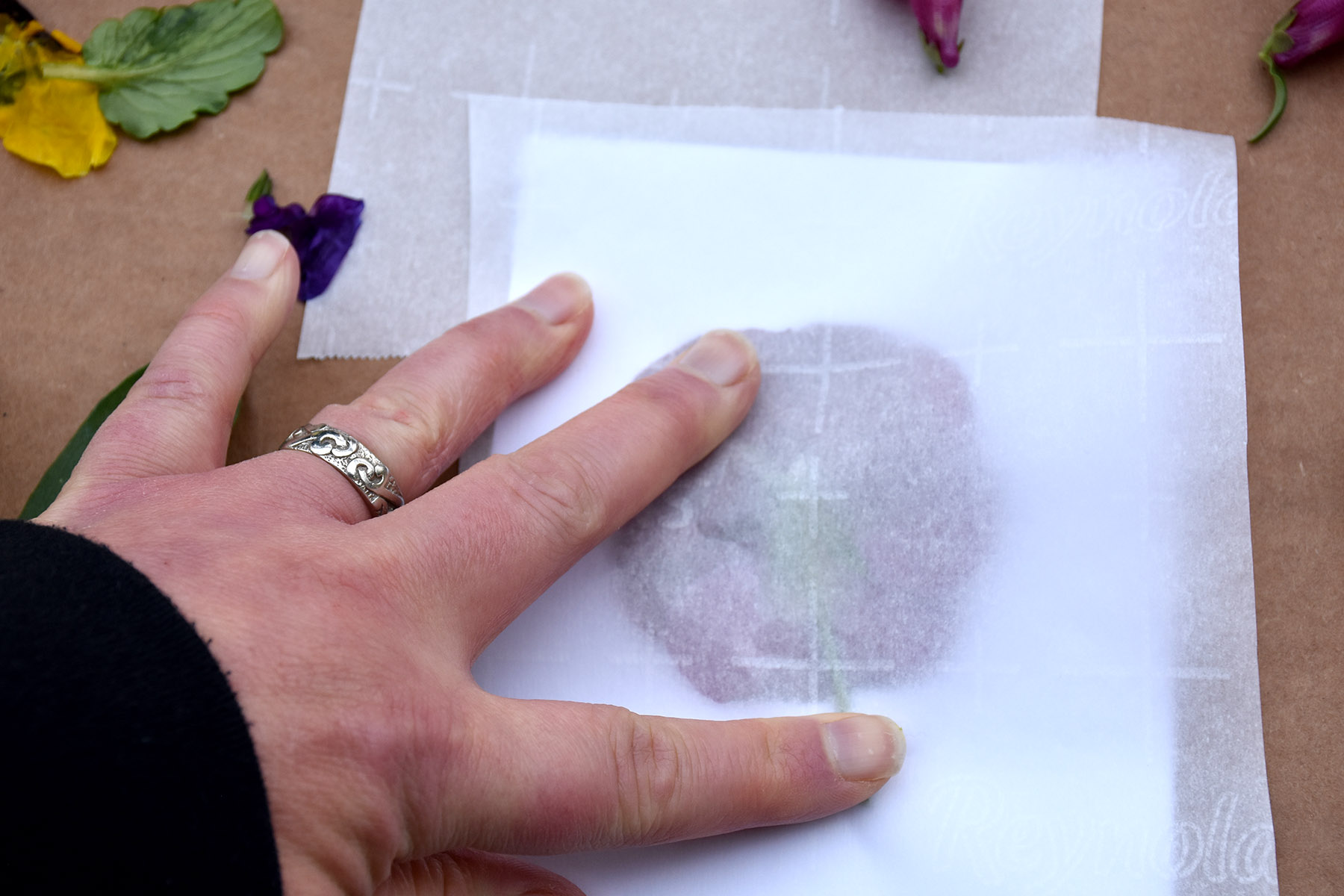 Place a small piece of parchment paper over the flower, and hold in place.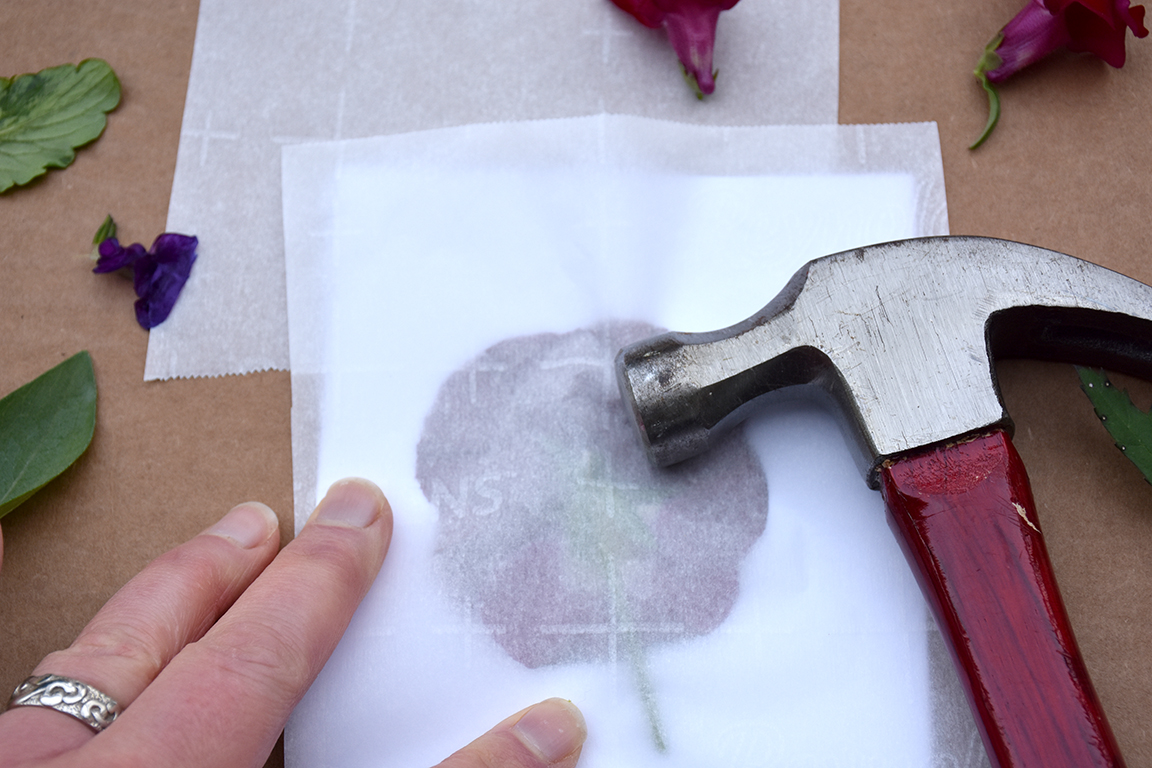 Now it's time to hammer! Watch your fingers. Gently (or not so gently, although the flowers might splatter about a bit if you use a lot of force) pound the flowers through the parchment. Try to make sure you get all parts of the flower hammered – I suggest following a path along the flower around the edges, then to the inside.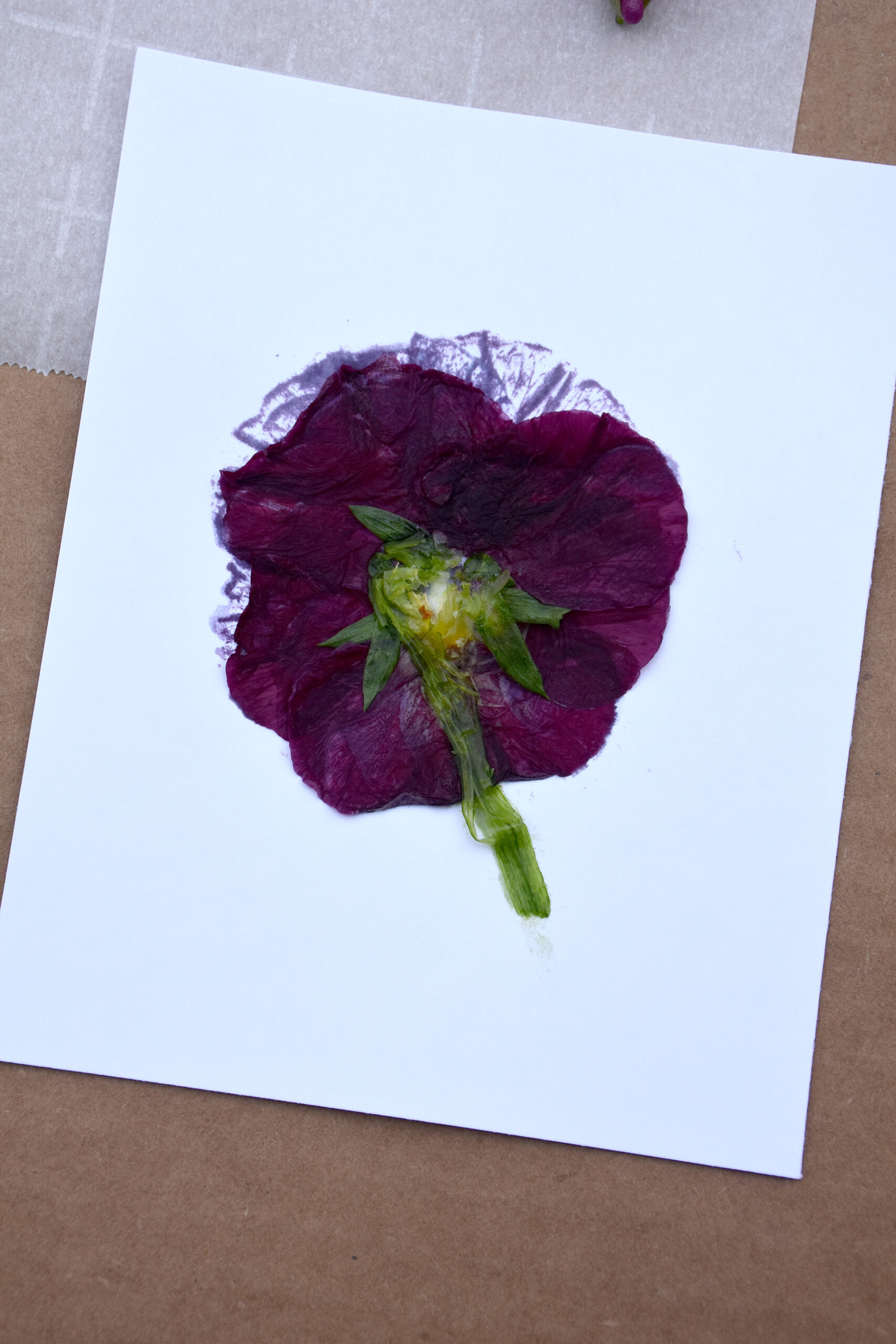 Once you've peeled back the parchment, your hammered flower will look something like this. Carefully peel the plant debris off the paper and discard (or compost).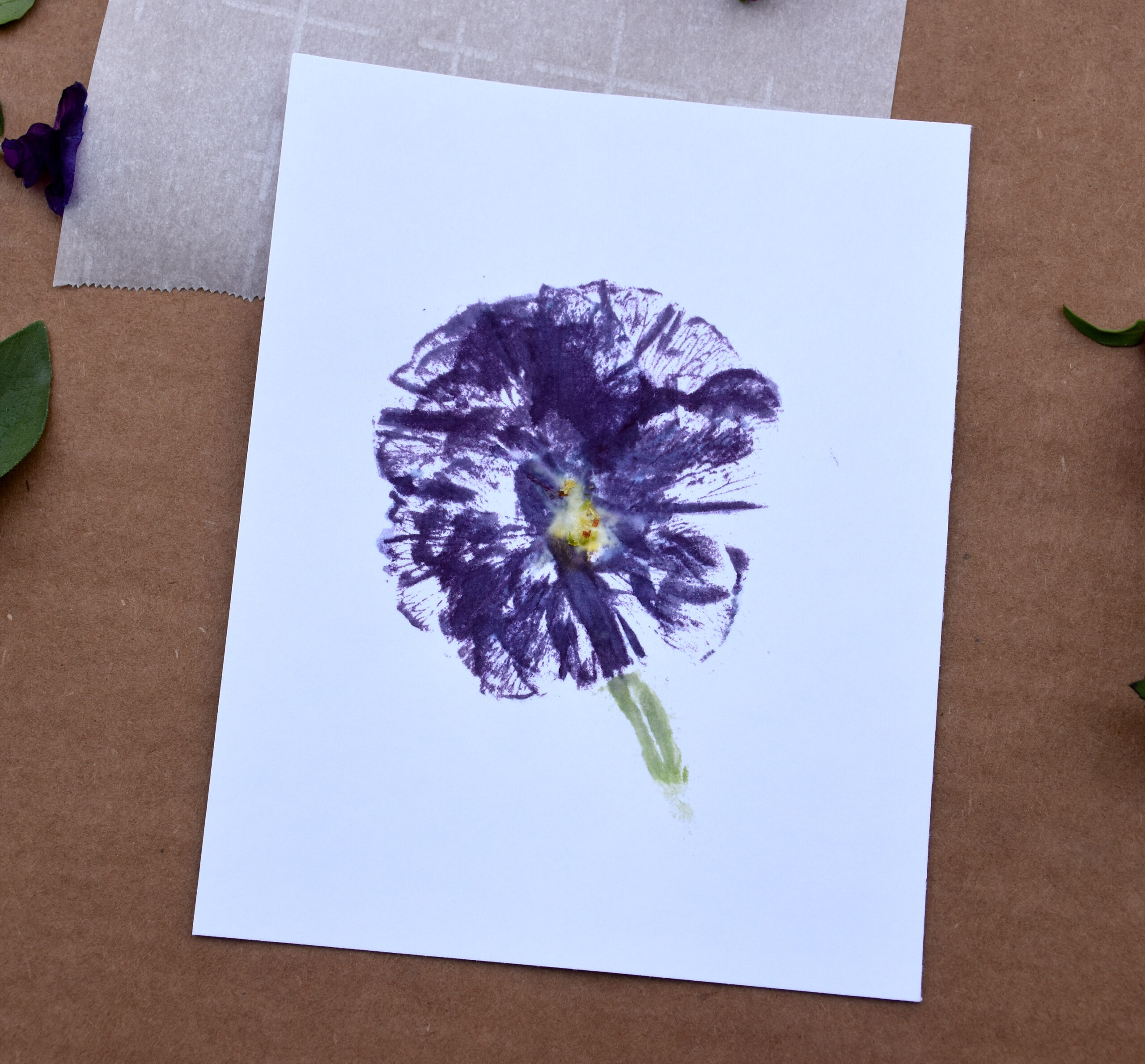 Here's what our pansy looked like pounded! Farther down in this post, you'll see a pansy done on water color paper.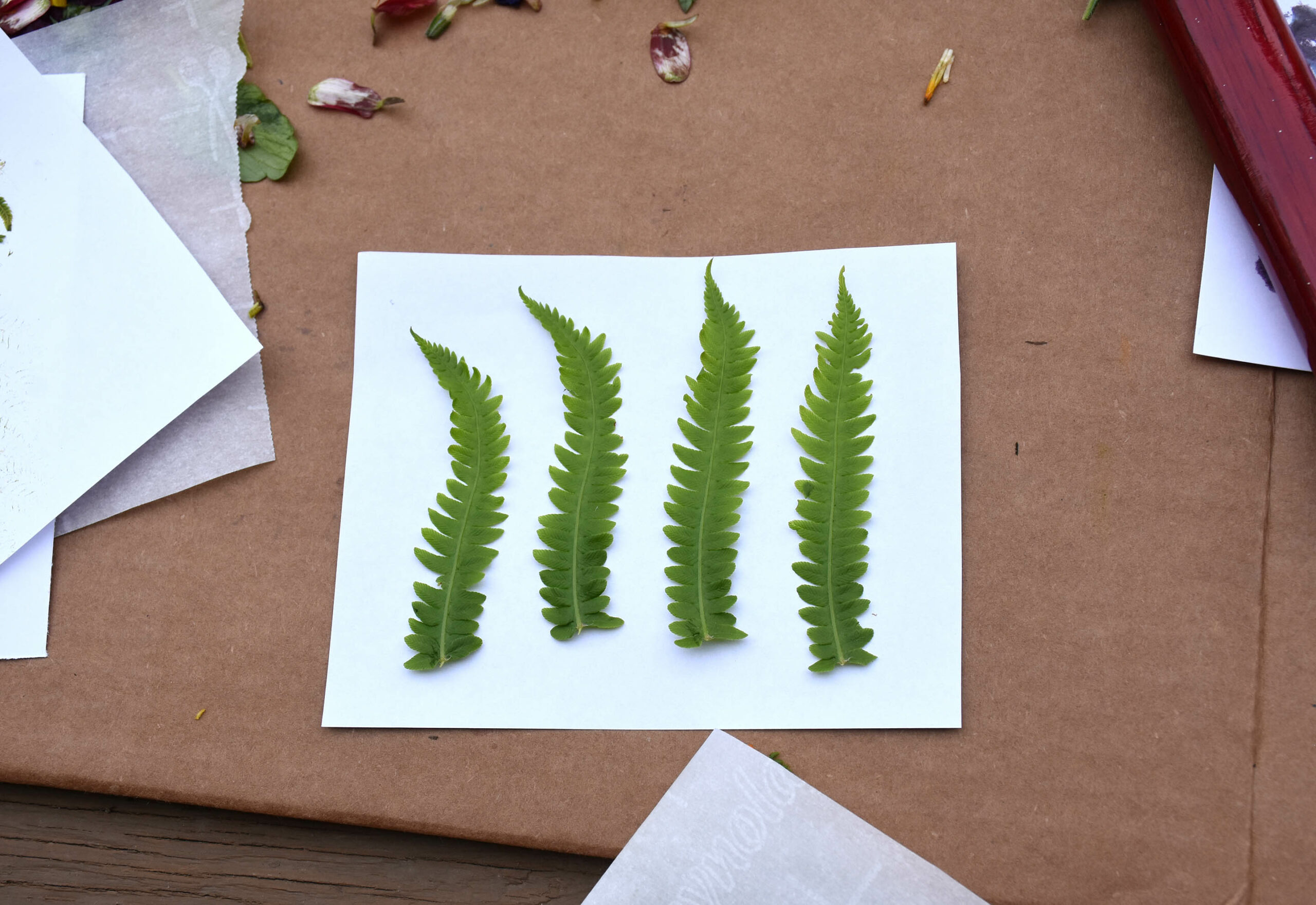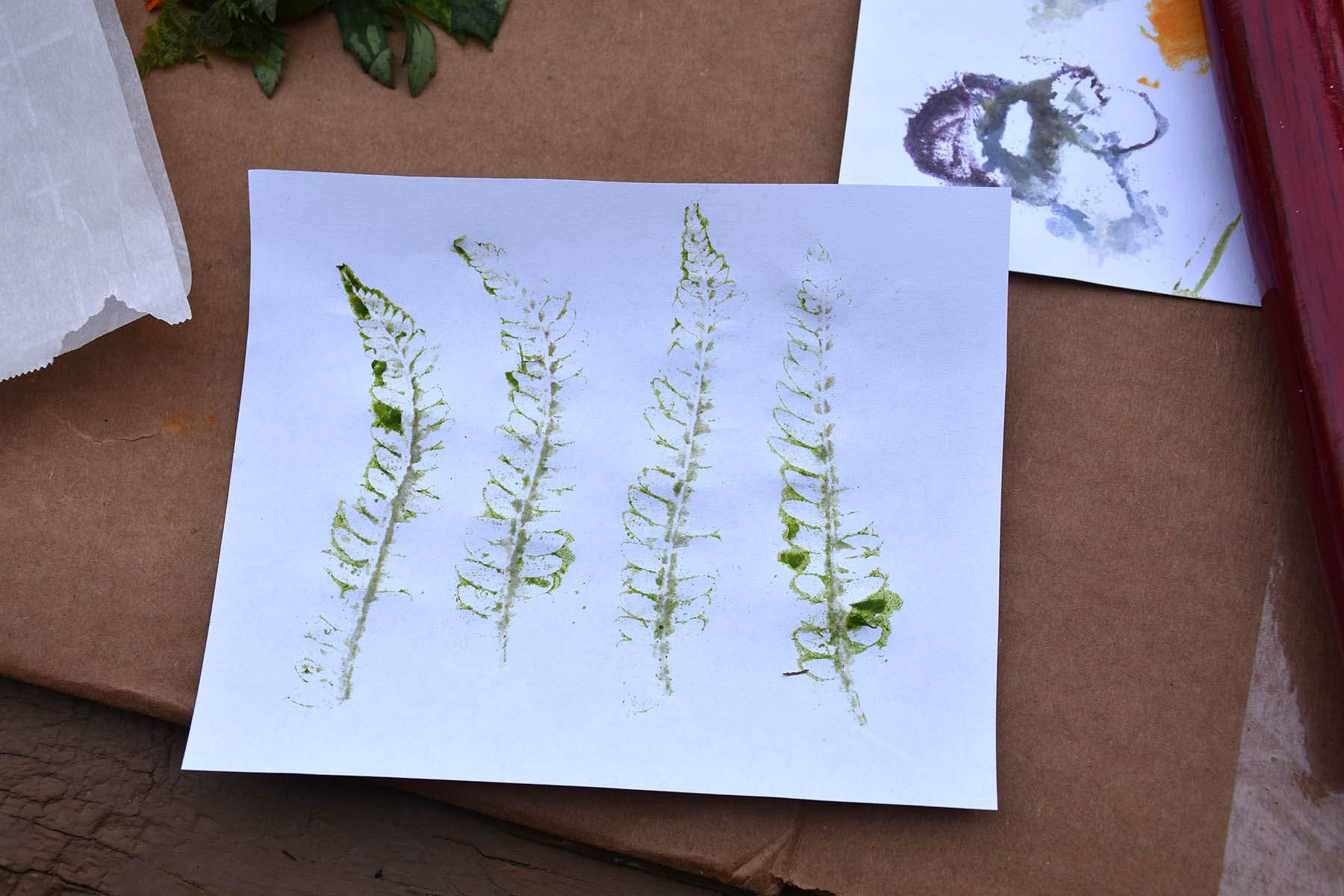 This is how our small fern leaves turned out! This is on regular printer paper.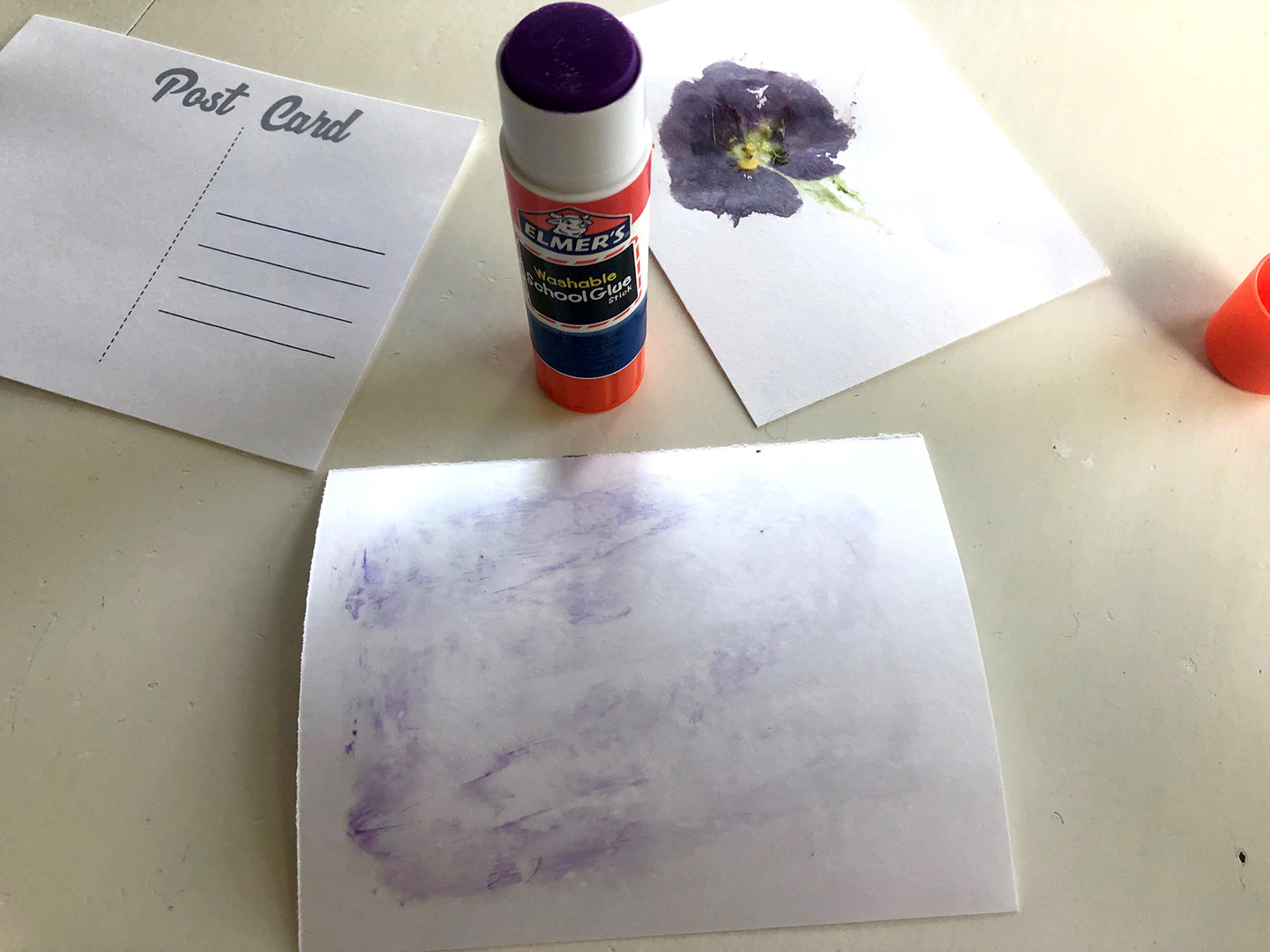 Allow the flower to dry before pasting the paper to the postcard back. You could write your message on your postcard template while you wait! If you haven't printed the template yet, go ahead and do that – we'll wait! Tip: Make sure to use card stock, and if you can, un-click the setting that says "fit to print area". Cut the template into four even parts – you'll have four postcard opportunities! Smear a fair amount of glue on the back of the postcard – you could certainly write your message and address before you do this, or after (just make sure your hammered flowers are dry before you write).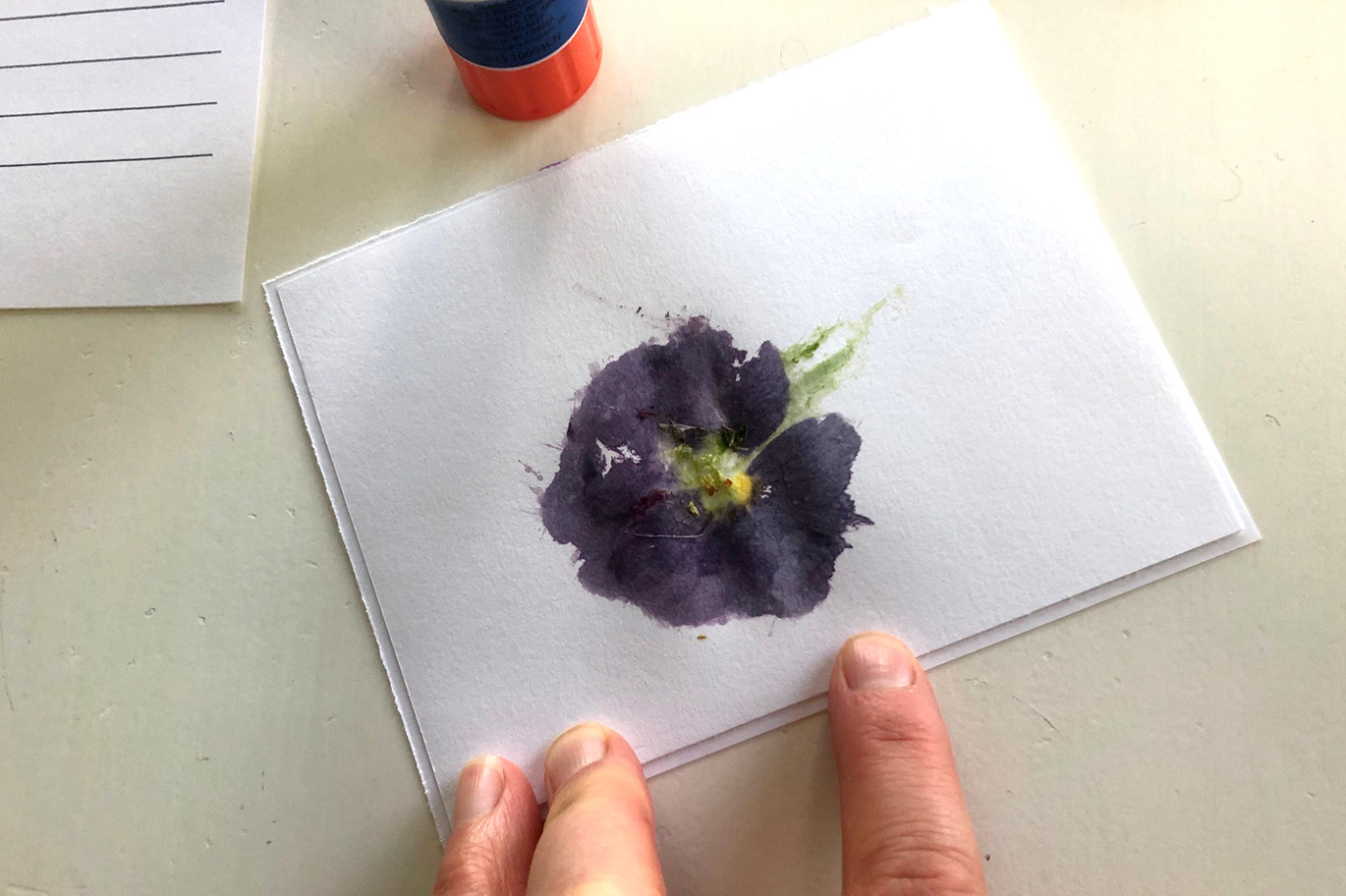 Then place the hammered flower project on the glue. Press down to make sure it sticks.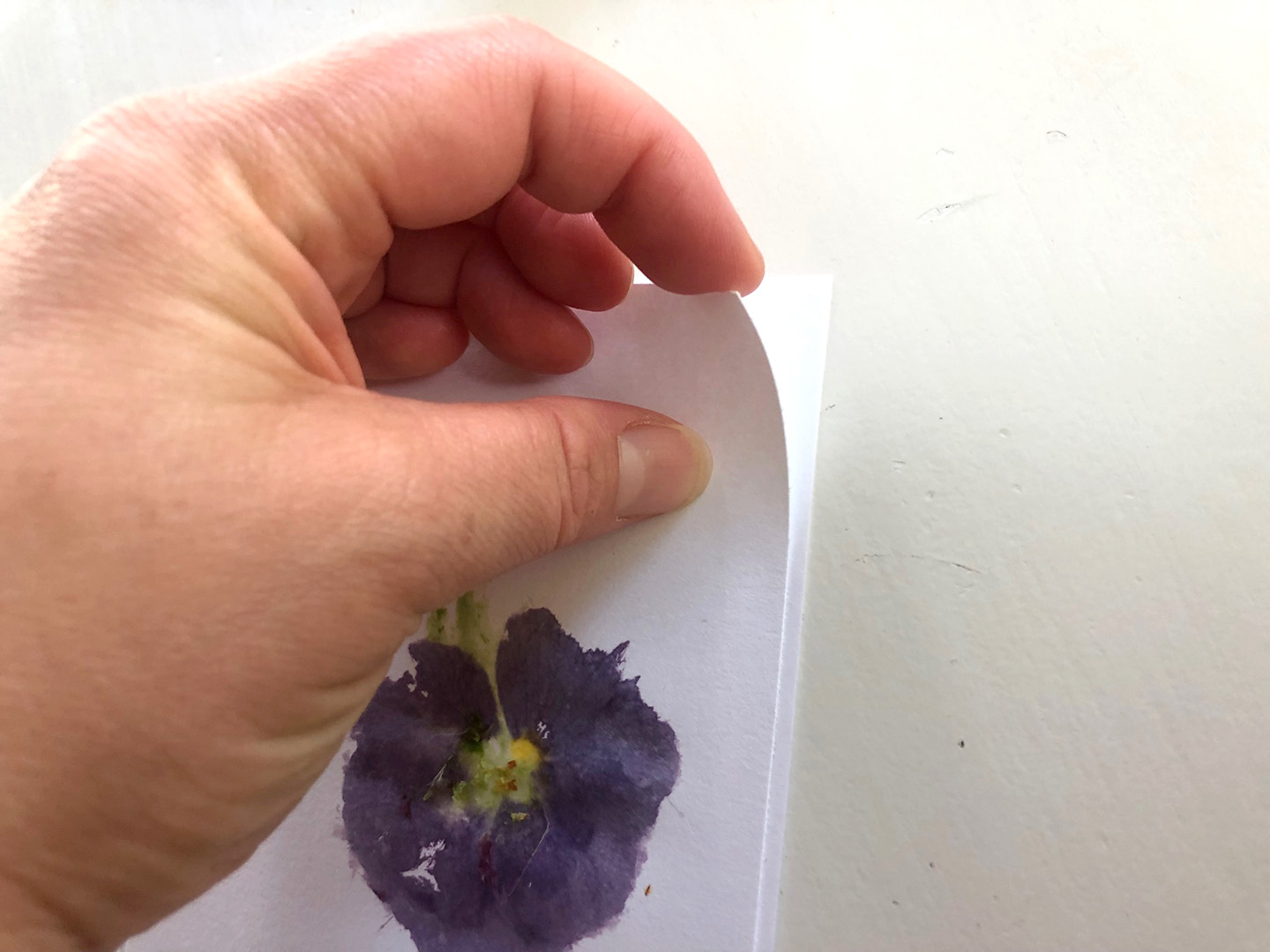 Pay attention to the corners, and add more glue if needed.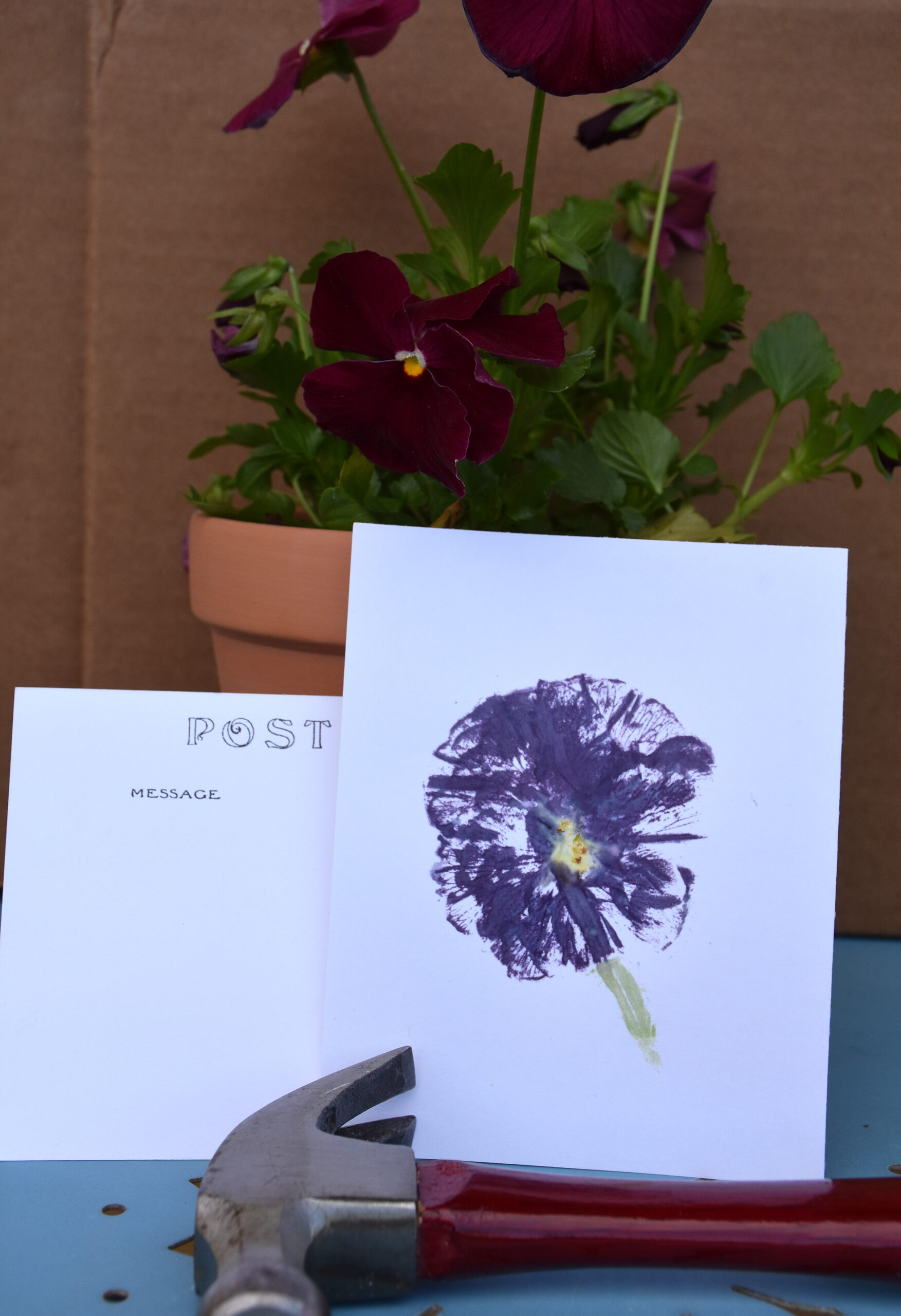 Once you've completed this, your project is done! Write your message, address, and stick a stamp on there, and you'll send a bit of your backyard to someone you're thinking of this summer! Enjoy!