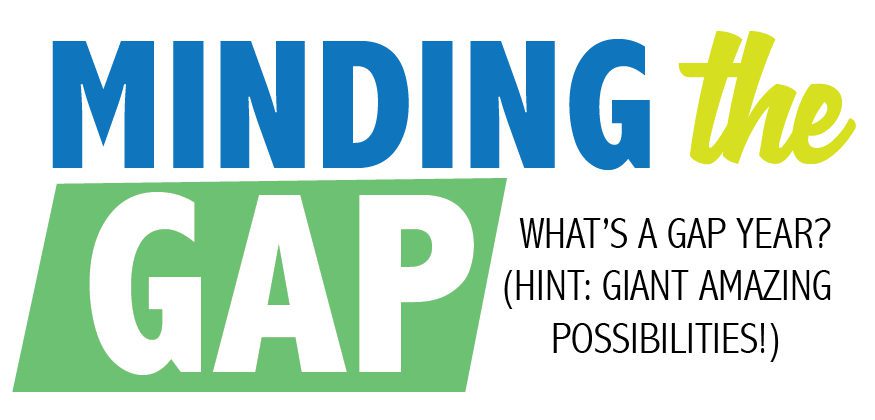 By Kristine Jepsen • Originally published in the Spring 2020 Inspire(d)
"What are your plans after graduation?"
We've all asked this of a high schooler at some point. What we (often) mean is: "Where are you going to college?"
But what happens if your heart doesn't thrill to the thought of lecture halls, dorm rooms, and unlimited soft-serve ice cream? Or if you're not ready to invest in the cost? Or the move away from home? What happens when you have the feeling you haven't seen – or done – enough in the world to recognize your truest career calling?
Enter the "gap year," a year (or more…or less!) of independent living, travel, service work, or nontraditional schooling that can help folks get their bearings on the future and, ultimately, personal fulfillment. A number of people in Decorah have gone this route, and the movement has been growing internationally, with programming options as diverse as learning Native American herbalism in the Pacific Northwest to rock climbing in the Andes (see sidebar).
But "gappers" better be ready to explain it when people ask. Over and over. And over, again.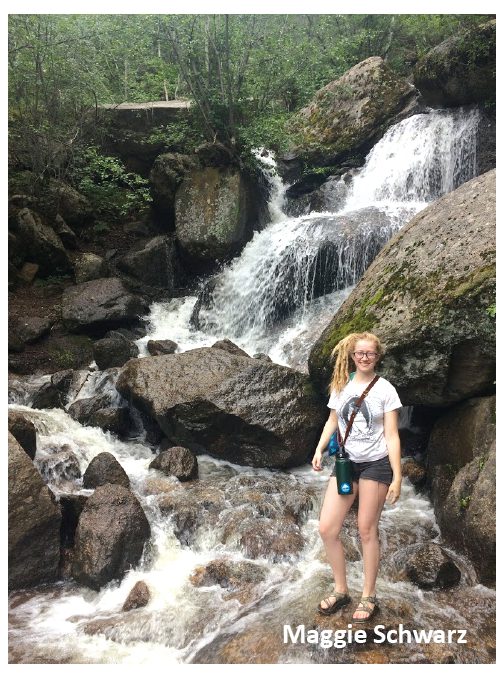 "The reflex response when you tell someone you're taking a gap year after high school is, 'Ohhhhhhhhh,'" says Decorah native and Decorah High graduate Maggie Schwarz. As she says this, she demonstrates a sideways, distancing look of bewilderment that accompanies the phrase "gap year," followed by some awkward silence.
"Then imagine," she continues, "when someone tries to recover the conversation by asking, 'Oh! Where are you going?!' and I say, 'I'm not going anywhere. This place – the Driftless – and its natural history are super important to me. I'm staying here.'"
*Crickets
"Gap years" aren't really that unheard of, according to the Center for Interim Programs of Princeton, New Jersey, which has been advising gappers since 1980. The issue is that popular culture generally assumes "success" requires an academic degree.
When 2017 Decorah High grad Indigo Fish went head-to-head with her mother, Tanya O'Connor, about not enrolling in college, the perceived implications snowballed. "All I could think was, 'No way. College is going to suck. It's going to be just like high school, and I'm not going to learn anything," says Indigo, who has both attention deficit hyperactivity disorder (ADHD) and obsessive-compulsive disorder (OCD) and floundered in traditional classrooms if the instruction wasn't hands-on.
"I was fear-driven for different reasons," Tanya explains, "afraid that if she didn't take advantage of college enrollment and the scholarships available to first-year traditional students, she might miss out and college would become unaffordable. I was afraid that she would not have the opportunity to experience educators who would make her a fine critical thinker."
The turning point, Tanya says, came in the fall of Indigo's senior year, when her grades plummeted and her sunny demeanor vanished. "I finally realized she was internalizing all the expectations, all of the teachers, every adult asking, 'Where are you going to college?'
"She just shut down, and that's when I really started to listen, and listen to her, instead of my idea of her."
Indi, as she's known to friends and family, agreed to a "gap" year as a compromise. "I was ready to become a street performer," combining her interests in acting, dance, and theater production, she explains with a laugh. "I just needed to deal with college and all that later."
In her gap year, she got a full-time job at Dragonfly Books. She enrolled in ballet lessons, participated in community theater, and sought assistance from a life coach and vocational rehabilitation. She audited a theater class at Luther College, and traveled to Denmark with her best friend, Anna.
Most important, she says, she started cooking for herself (sometimes) and assumed responsibility for other hallmarks of independence, like laundry. When she enrolled as a theater major at Luther College in 2018, these accountability skills gave her confidence. "Time management is huge in college, and I'm horrendous at it," she says with a laugh. "Taking a gap year helped me get used to making my own schedule."
For Thomas Hendrickson, a 2019 Decorah High School graduate, it was his parents, Julie Strom and Karl Hendrickson, who suggested a gap year. "I was ready to go straight into college, but senior year of high school was really rough. I was passing some classes and failing others," he says.
"Kids think they have to keep up with their peers and go the same speed. I thought a gap year meant that I was losing my edge, or it was the beginning of the end, which is ridiculous," he says, adding that he had always worked grades ahead in math.
"It got to the point where you were feeling you weren't smart," offers Julie, sitting next to Thomas. "That wasn't ever the case. We just didn't want to saddle you with college debt when your timing and preparation for it could be way better."
Thomas, who also has ADHD and Asberger's Syndrome, has been housesitting on his own in Decorah and learning to cook at home, when his family will let him. He was accepted to top colleges for engineering but decided instead to pursue a folk school in Norway in 2020-21.  "Without a gap year, I may not have learned that I had to learn how to study – and pursue work that isn't about getting the grade, as the end product. Folk schools like this one don't have assignments or tests. You get out of it what you put into it."
Gap years aren't just for high school graduates, either. "As a girl in the 80s, it was always clear to me that I had to pursue engineering or medicine if I wanted to be 'successful,'" says Rachel Sandhorst of Decorah. "But when I was waitlisted for med school – and ultimately wasn't accepted – I had no Plan B. It threw me into a tailspin. Sure, I had many friends who retook their MCATs and reapplied to get in, but I couldn't bring myself to do it. That rejection was really hard, but it was necessary to go through it."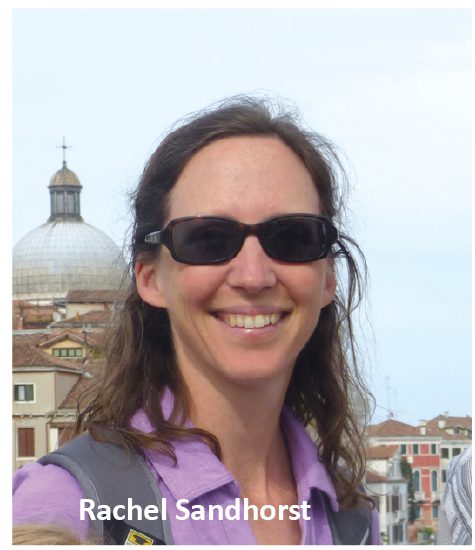 With time suddenly stretching before her, Rachel applied to AmeriCorps, a US-based service program only in its second year of existence at the time. "Even finding out about it was miracle," Rachel says with a chuckle, "because 'back then' there was no Internet to research. I had to get on mailing lists – MAILING LISTS! – to learn about alternatives."
Her first National Civilian Conservation Corps (NCCC) placement was in South Carolina, where her service work, time for reflection, and people she met (along with the rigors of reporting for physical training every morning, in uniform, at 6 am) turned her on to education. One gap year became three, while she applied to graduate school in Colorado. "Instead of helping kids with their physical growth, I learned I wanted to help them with their cognitive and emotional growth," she says. "And I needed a gap year to understand that about myself."
Andrea Miller, a native of Austria, now resident of Decorah, adds that gap years can be natural transitions between career interests. Trained as a preschool teacher in Austria, she's now considering a gap year with both her elementary-age daughters. "I feel like I've been taking gap years over and over again, learning about myself and what I can offer. Then my 9-year-old came to me with the idea, and I thought, 'Wait a minute…are you old enough? What's the age limit on gap years?'" Ultimately, she concluded, there isn't one.
There's also no time limit. Taking a gap "six months," Maggie Schwarz traveled the U.S., worked locally to pay her rent and bills, established a healthy sleep/wake schedule, and cooked for herself. She and her partner, Dalton Brown (also a Decorah grad), bought a VW van they named Cosmo, and began rehabilitating it for long-term travel.
Now enrolled as a studio art major at Luther, Maggie considers her self-care routines her greatest assets for success in college, and the friendships she formed in Decorah – mostly with other professionals a decade or more older – remain important. "It's sometimes hard to be the one 'different' person – in your class, in your family – but it's empowering, too," Maggie says. "You encourage people to think differently."
She and Dalton are mid-project with the van, swapping out its motor for a more reliable Subaru model. "We're working on the wiring right now," she reports. "My dad [Luther arts professor Lane Schwarz] has been super helpful," – and inspiring, she says. "I grew up hearing stories of how he packed a van full of friends and drove to Alaska a few times in college."
After earning a degree, Maggie wants to create an arts program offering high-caliber studio training and building intentional community, like South Bear School for pottery and other studio arts, founded in the 1970s by her grandparents, Dean and Gerry Schwarz. "But I'm not naive about how far a bachelor's degree in art will get me," she says. "That dream will require collaboration, but I think we need that kind of space more than ever."
Most of all, she says, she's grateful for the opportunity to take ownership of her own interests and learning. "Dreaming and debt don't go well together," she concludes. "'Finding yourself' is really, really hindered by debt," she says, especially the college kind.
Her advice? Save up a little cushion – to pay the deposit for a gap-year travel program, say, or to pay your living expenses while you learn new work skills, explore apprenticeships, or find mentors. But then, be brave.
If you get the chance to gap? Maggie is quick with her reply: "Do it."
---
Kristine Jepsen is a grant/writer, editor, and business coach for her local Small Business Development Center (SBDC). Her (unwitting) gap year after an undergrad degree in English and journalism included riding the Great Divide Mountain Bike Trail and training sled dogs for a backcountry outfitter in Flathead National Forest in Montana. She's been bridging unexpected careers and opportunities ever since.
---
Thinking about doing a gap?
Start here!
Center for Interim Programs | Gap Year Counseling Experts Since 1980
Gap Year Association | Nonprofit for advocacy and accreditation of gap programming
Gap-Inspired Schools and Service Opportunities:
AmeriCorps | Corporation for National & Community Service
Aprovecho Research Center | Intensive permaculture and green building program in Oregon
The Areta Project | Summer and gap year immersive programs in Alaska
Camphill Villages | International residential communities in service of disabled adults 
Classroom Alive! | An Open-Source Learning Model
Deep Springs College | Bishop, CA
EdVenture | A school for community enterprise in Frome, England
Expedition Education Institute | Gap travel to several bioregions on a bus with a small cohort of students
Foundation for Intentional Community | Locate communities for social connection, environmental responsibility, and economic equity 
Folk Schools in Norway, Sweden (and Norway again)
Global Citizen Year | International immersion gap-year program for leadership, service, and network-building
KAOSPILOT: 3-year program in Copenhagen, Denmark for "change-makers, leaders and social entrepreneurs"
Knowmads | Creative business program for self-development and entrepreneurialism in Amsterdam, Netherlands and Sevilla, Spain
LEAPNOW Program at Naropa University
Lost Valley Educational Center | Residency for sustainable living skills
Minerva Schools | Highly selective alternative college with study on four continents
Outer Coast College (Sitka, AK) 
PRAXIS | Competitive, one-year bootcamp combining liberal arts coursework with an internship
Rotary Exchange | International youth ambassador program for students age 15-19
School of All Relations | A Greek retreat program for interconnection: with self, others, and the Earth
School of Integrated Learning (SOIL) | Immersive off-grid sustainability programs
Team Academy | Business school for entrepreneurs in the Netherlands
Uncharted | Social impact accelerator program based in Denver, Colorado
Up With People | Performing arts service
Watson University | Boulder, CO
Weaving Earth | Nature-based education for action in Graton, California
Where There Be Dragons | Experiential learning, service, cultural immersion, and wilderness exploration
Wilderness Awareness School | Programs in ancient and modern ecological wisdom in Duvall, Washington
Woolman at Sierra Friends Center | Quaker program in the California Sierra Nevadas focused on social justice, peace, and sustainability
WWOOF | World-Wide Opportunities on Organic Farms
Year On | Gap-year programming combining service abroad, skills focusing in San Francisco, and career coaching
YIP | International Youth Initiative Program in social entrepreneurship in Järna, Sweden
Youth Initiative High School & Thoreau College | Viroqua, WI