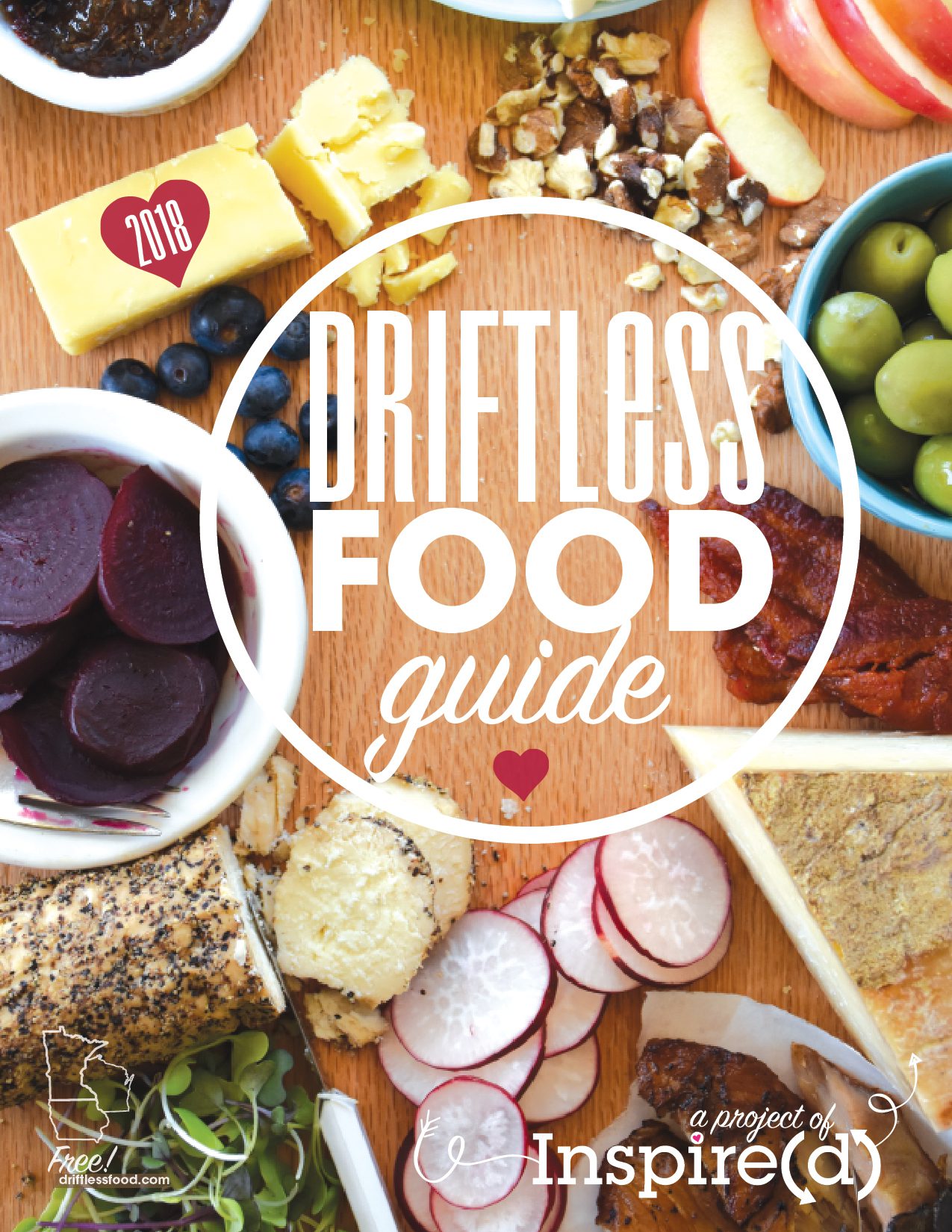 It's here! It's here! We wanted to make sure you got a peek at it online because we are so. darn. excited!
So, without further ado, I'd like to introduce: the first-ever Driftless Food Guide! You can read the whole thing online here!
Let me tell you a little more about what we've got going on: At the heart of this publication are the stories of farmers, producers, restaurant-owners, cooks, beer-brewers, wine-makers, spirit-distillers and other foodie-type entrepreneurs who are busy at work, making the Driftless so amazing – and tasty! 
There's something utterly magical about biting into a freshly picked fruit or vegetable, drinking a locally made brew, or tucking into a just-baked pie. You can taste the love, the family history, the hard work that went into it.
We created the Driftless Food Guide to help you learn a little more about the people behind that hard work, and so that you may be inspired (woot, woot), to make your food local this year. Supporting local businesses directly invests in your community, and building communities is one of the most important things you can do in this life.
Plus, you've gotta eat. You may as well make it fun and delicious…and make it count!
Looking forward,

Aryn Henning Nichols
Got a great story?
We'd love to hear more! There's a finite amount of space in each Driftless Food Guide (DFG), but luckily we'll make a new one each year. We can't guarantee we'll write every story we're pitched, but can promise to learn more about and listen to your ideas!
Missed the ad deadline?
Darn, we didn't get you in this year! No worries! We'll make another DFG in 2019. Head on over to this page for more information about advertising or getting listed in the Local Producer Directory (see that on page 29).
Watch for the print version of the Driftless Food Guide showing up around the region soon, and in the meantime, please check it out here and let us know what you think! Thanks!