Fall is the loveliest season around here (we think). So we put together a little list of events to add to your calendar! Go ahead and hit the road this fall for some fun art trips in the Driftless Region! Next: Vesterheim "Skål! Scandinavian Spirits" Exhibit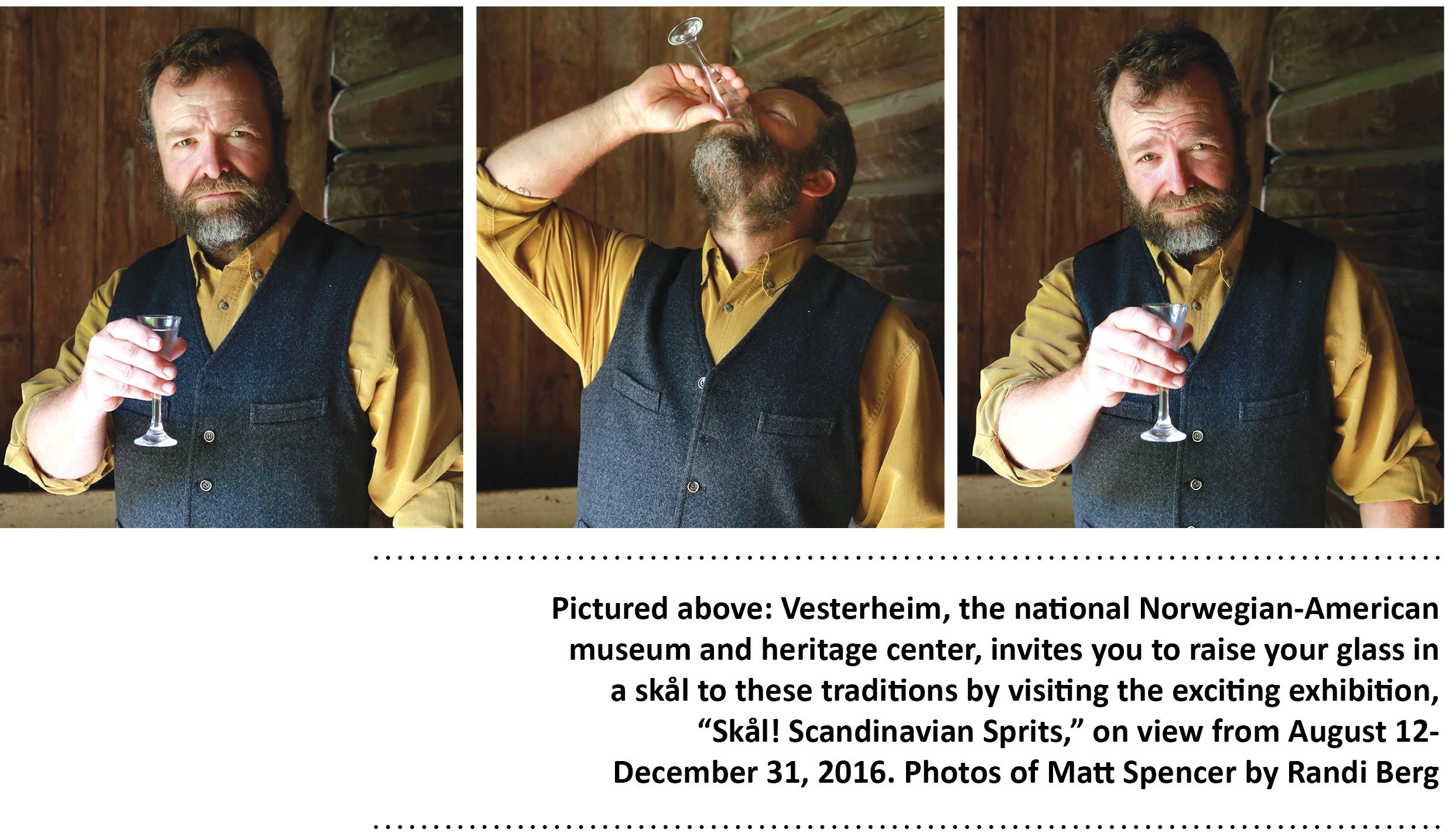 Vesterheim "Skål! Scandinavian Sprits" exhibit / Free Thursdays
Opening reception September 10, 2016, Exhibit runs through December 31, 2016
Free admission first Thursdays of the month
vesterheim.org
Who said museums and alcohol don't mix? Maybe no one, eh?!
Alcohol has long inspired art and arguments – hopefully it inspires you to check out the new exhibit, Skål, at Vesterheim Museum in Decorah (save the drinking for a non-driving time, though).
Curated by the Museum of Danish America and presented by Aalborg and Linie Aquavits, this traveling exhibition shares the history and traditions of drinking culture in Sweden, Norway, and Denmark, and how those traditions carried into the U.S. with immigrants. The exhibition focuses on beer and aquavit – the traditional flavored spirit of Scandinavia that means "the water of life."
Drinking traditions offer one way for Scandinavian Americans to connect to their heritage. Scandinavians have brewed beer for over 1,500 years. In pre-Christian times, the Norse god Odin was credited with teaching humans how to brew beer, and drinking beer was often involved in worship and as offering to the deities. Beer was part of battle victory celebrations and sometimes drinking challenges. In the 1500s, distilled liquor became known through Scandinavia as a medical cure-all. Early distilling efforts often produced awful flavors, so herbs and other plants were used to improve the taste – creating what is now known as aquavit. Cool!
The exhibit name, Skål, is a traditional Scandinavian drinking "cheers" proclamation.
Watch for classes  – Lexi from the Old Ballard Liquor Company in Seattle, Washington, will teach two workshops about aquavit in October. Skål!
Added bonus: We just love that every first Thursday of the month at Vesterheim includes free admission to the museum!
FYI: Through 33,000 artifacts and 12 historic buildings, Vesterheim, the national Norwegian-American museum and heritage center in Decorah, Iowa, shares the most comprehensive collection of Norwegian-American artifacts in the world.