November 2017! Halloween is over and it's time to start thinking about November fun and winter holidays! Woot! Start your planning now with this handy-dandy November 2017 calendar (and you can download the pdf here). Enjoy! XO, Inspire(d)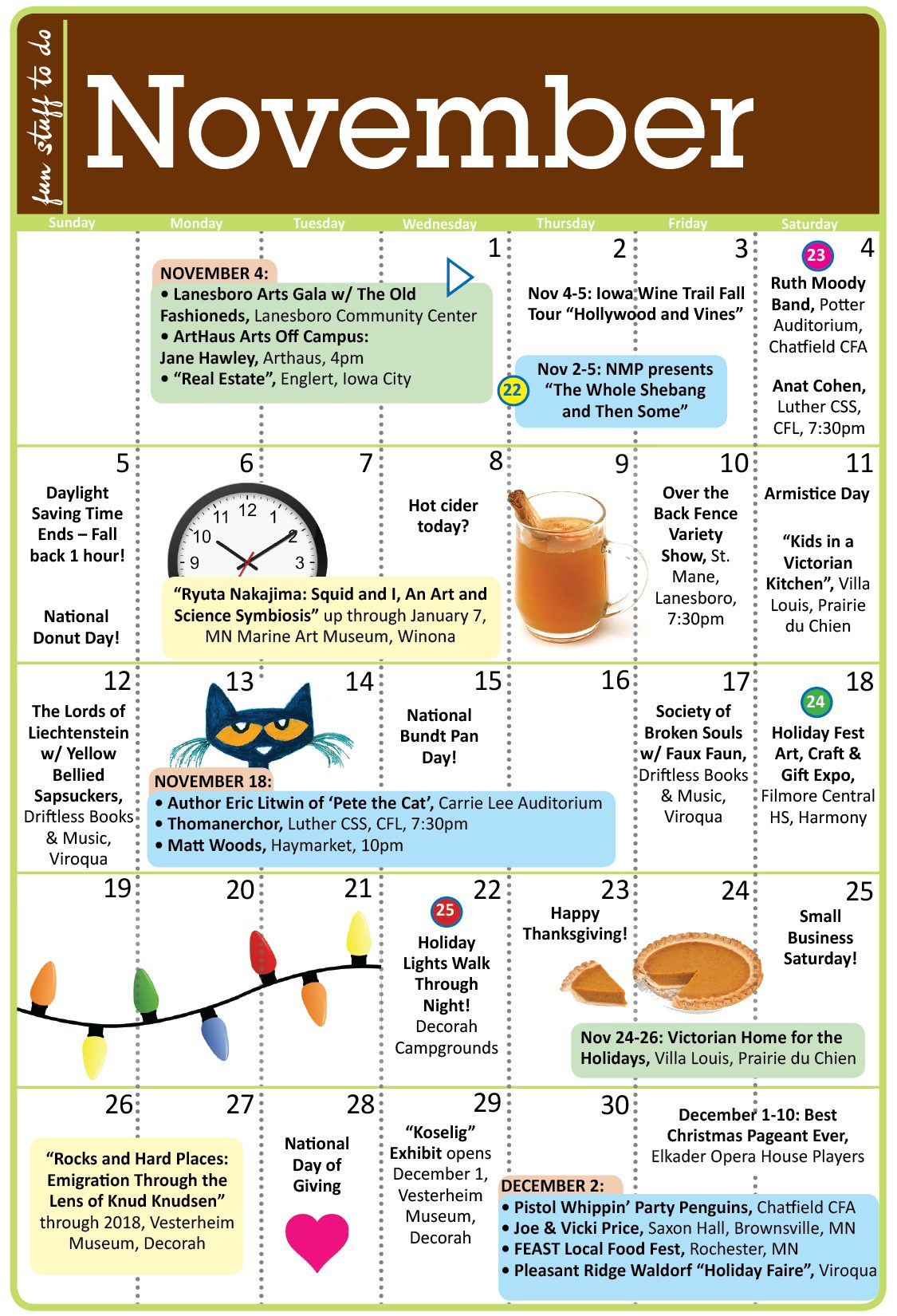 LOOKING FOR MORE DETAILS ABOUT EVENTS ON THE CALENDARS?
Check out these great November 2017 activities!  In chronological order, each event's number coincides with its number on the calendar!
22. November 2-5: NMP presents "The Whole Shebang and Then Some" at New Minowa Players Theatre, featuring three one-act plays. Tickets and more information at newminowaplayers.org.
23. November 4: The Ruth Moody Band in the historic Potter Auditorium. $30 in advance, $35 at the door. 7:30pmconcert, door open 6pm. Food, drink available. www.chatfieldarts.org
24. November 18: Holiday Fest- Art, Craft & Gift Expo 10am-3pm Fillmore Central High School Gym- Shop 50 holiday vendors featuring a wide variety of homemade arts & crafts as well as direct marketing vendors. www.exploreharmony.com
25. November 22: Holiday Lights Walk-Through Night. Only night to walk through the Lights!  Drive through starting tomorrow, open 5 – 9 pm nightly. | Pulpit Rock Campground, Decorah | www.helpingservices.org/holiday