January! 2020! It's the FUTURE! Start planning the first month of it with this handy-dandy January 2020 calendar (you can download the pdf here).  Happy New Year! XO, Inspire(d)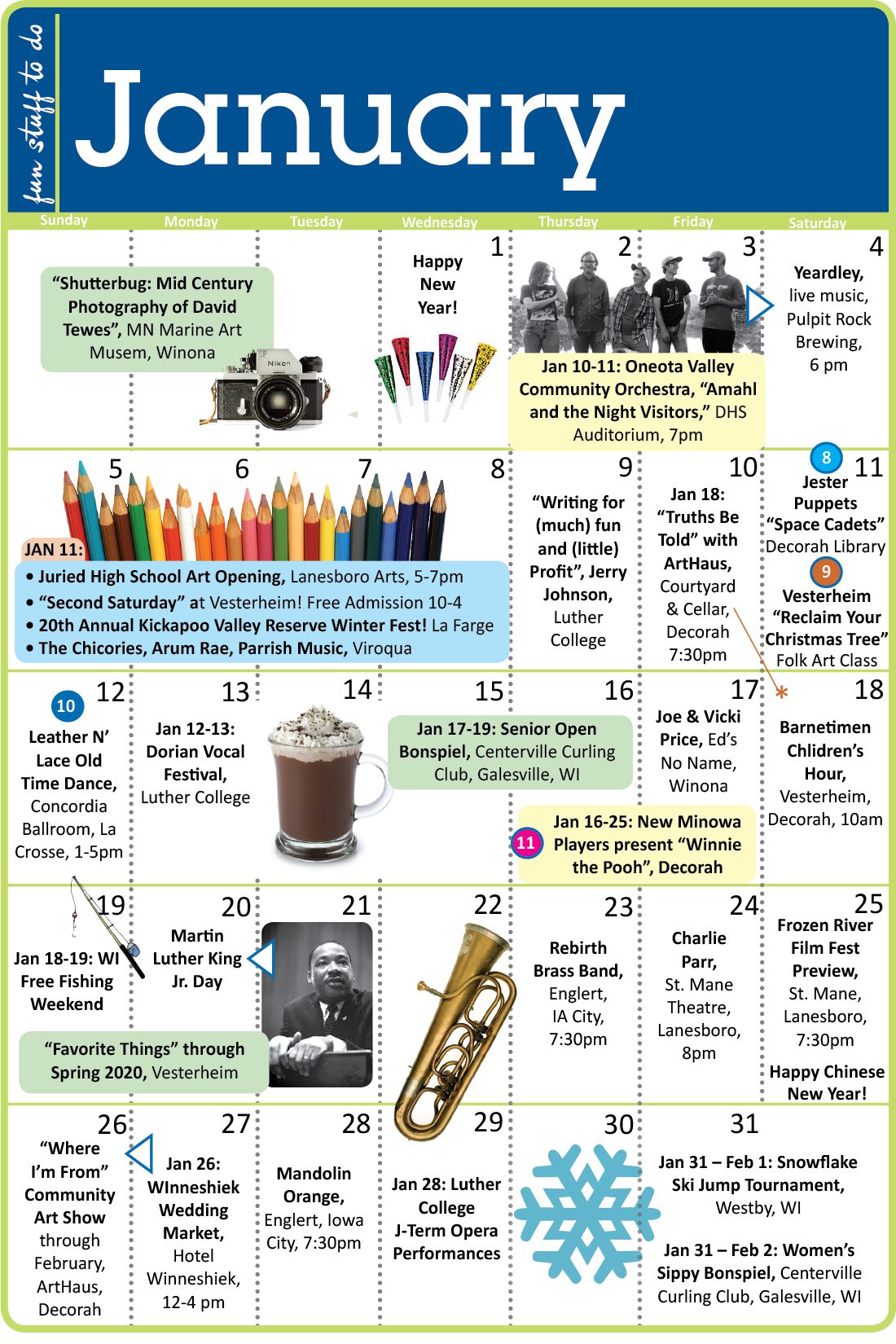 LOOKING FOR MORE DETAILS ABOUT EVENTS ON THE CALENDARS?
Check out these great January 2020 activities! In chronological order, each event's number coincides with its number on the calendar!
8. January 11: Jester Puppets "Space Cadets"! Come travel through space with cadets of the Academy at Decorah Public Library –solve problems, overcome challenges, work together! 1:30 pm,  Pre-registration required. www.decorah.lib.ia.us
9. January 11-12: Vesterheim Folk Art School class "Reclaim Your Christmas Tree", carving fun for all ages with Rebecca Hanna, Jan. 11-12. Register at vesterheim.org.
10. January 12: Leather 'N Lace at the Concordia Ballroom playing popular dance music, old-time, country, and polka. Sunday dances weekly, 1-5 p.m. Facebook-Concordia Ballroom La Crosse. www.concordiaballroom.com
11. January 16-25: New Minowa Players presents "Winnie the Pooh" January 16-25, Decorah. Full schedule and tickets ($10/$5), available at Oneota Community Co-op and at newminowaplayers.org. Phone 563-382-5174