February 2018! One month closer to spring! ((We can't wait!))
 Start your planning now with this handy-dandy February 2018 calendar (and you can download the pdf here). Enjoy! XO, Inspire(d)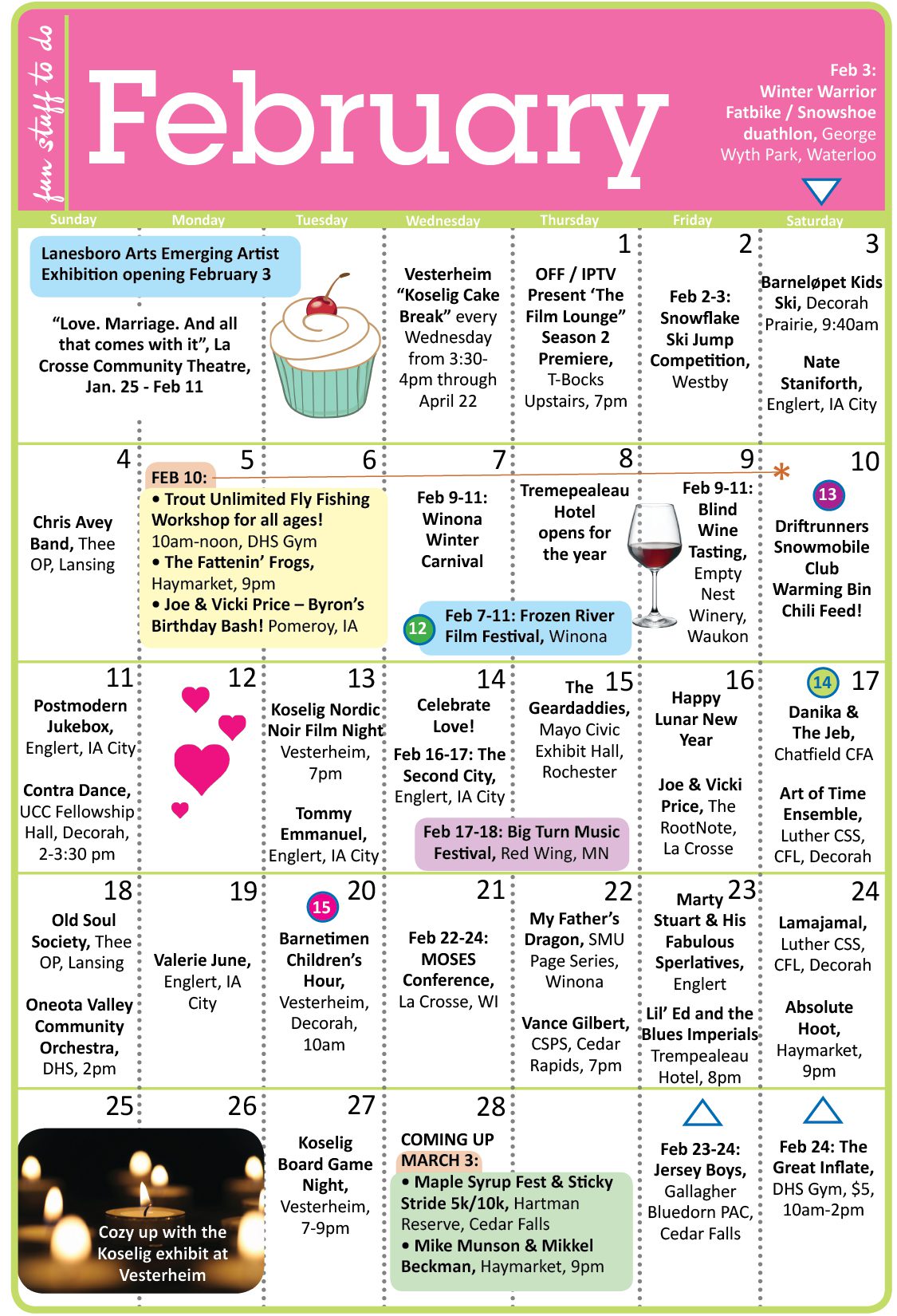 LOOKING FOR MORE DETAILS ABOUT EVENTS ON THE CALENDARS?
Check out these great February 2018 activities!  In chronological order, each event's number coincides with its number on the calendar!
12. February 7-11: The Frozen River Film Festival offers documentary films, speakers, and programming that engage, educate and activate our community to become involved in the world. www.frff.org
13. February 10: Ride your snowmobile to the Driftrunner's warming bin near Granger for Charlie's Chili Feed. Soup available to warm you up! Facebook "Driftrunners Snowmobile Club" for details.
14. February 17: Nashville's soulful acoustic pop/blues/country duo Danika and the Jeb LIVE at SE MN's premier listening room. Chatfield Center for the Arts, $17 in advance. 7:30pm.
15. February 20: Preschoolers, come with your caregiver to Barnetimen (Children's Hour) at Vesterheim, 10-11 a.m.! Explore the museum, make art, eat a snack, have fun. FREE! vesterheim.org