Caitlyn Konze had a vision for a new kind of space in the downtown business-scape of La Crosse, Wisconsin. A one-of-a-kind, welcoming place for people who don't or can't drink, that is safe for the queer community, and accessible to those with mobility issues.
So, in January of 2023, The Bronze Dragon, a geeky gamer themed bar, opened its doors in the riverside college town. The bar is completely non-alcoholic and serves as a community gathering space where patrons can celebrate various geekdoms and play games.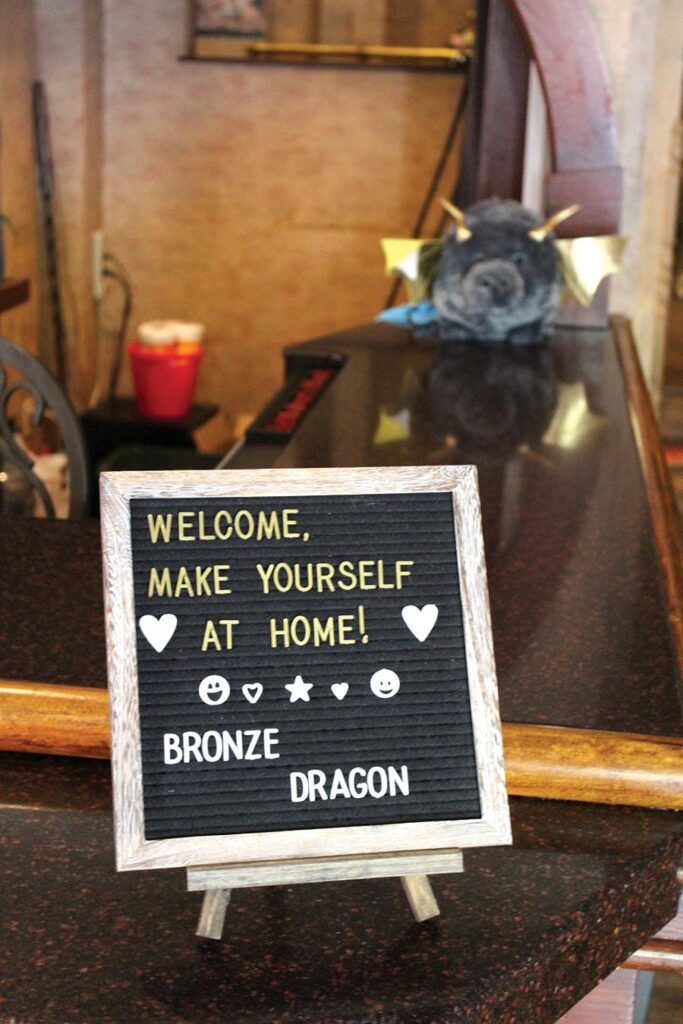 "Our rules are simple," says Caitlyn, "1: Respect our space. 2: Respect the people around you. 3: Respect yourself. Anyone that can abide by those rules is welcome at The Bronze Dragon."
Caitlyn had been previously working at the Viterbo University library, but after the death of a friend and co-worker, she found it difficult to stay. She began asking herself what she would do if she wasn't working a typical 9-5 job.
"I started thinking about how of all the bars we have in La Crosse, none of them have a geek/nerd theme. And any places that non-drinkers might socialize (cafes, libraries, etc.), they all close pretty early," she says. "My husband and I would host Dungeons and Dragons games at our house, but space was tight. Mix all of that together, let sit for a hot minute, and we had the base for The Bronze Dragon baked."
Caitlyn and her husband had fond memories of amazing gamer themed bars they'd been to in other locations, but at this point in their lives, neither drank much anymore, and they noticed that others their age had slowed down on social drinking as well. On the other end of the spectrum, it's not much fun to be under 21 in college towns like La Crosse where most places won't even let you walk through the door if you're not of age, she adds.
"I wanted to remind people that you really can have a good time without alcohol. And you can drink delicious things that don't contain alcohol too," Caitlyn explains.
The Bronze Dragon opened with a soft launch in January, complete with custom gaming tables and its very own dragon head mascot adorning the wall – eventually named Noodles through a vote by patrons.
"When I wrote out my business plan for The Bronze Dragon, I included enough furniture startup cost to be able to order us a mascot," says Caitlyn of the special effects dragon. "It was important for me to have a physical representation of the general geekdom of gaming."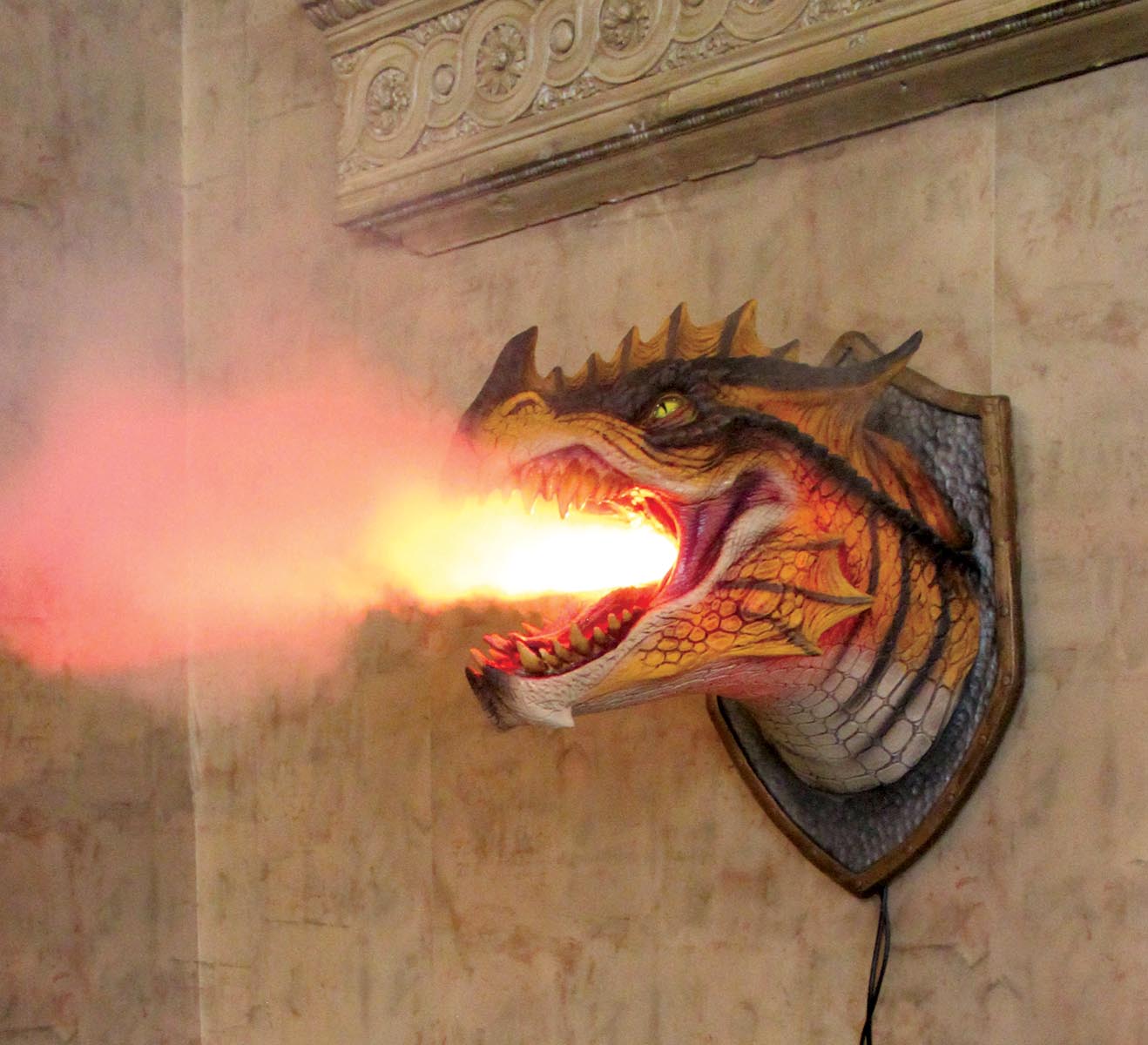 Currently the business is open Wednesdays through Sundays and hosts a variety of events from gaming tournaments to designated game specific nights (Wednesdays are for Magic the Gathering and Thursdays are TTRPG Nights – for tabletop roleplaying games like Dungeons and Dragons), open mic nights and live music, drag shows, and other events for the LGBTQIA+ community including a monthly Queer Coloring event.
Though Caitlyn says she had a lot of anxiety about the risk of starting a business – especially after putting all her savings into it and having to borrow money – she was more afraid of not trying at all than of trying and failing.
"Working with the Small Business Development Center at UW-La Crosse helped a lot," says Caitlyn. "I had a lot of questions about whether or not this could work, and they helped me analyze potential situations and gave me lots of options to consider."
Caitlyn has been amazed by the amount of support and excitement surrounding The Bronze Dragon.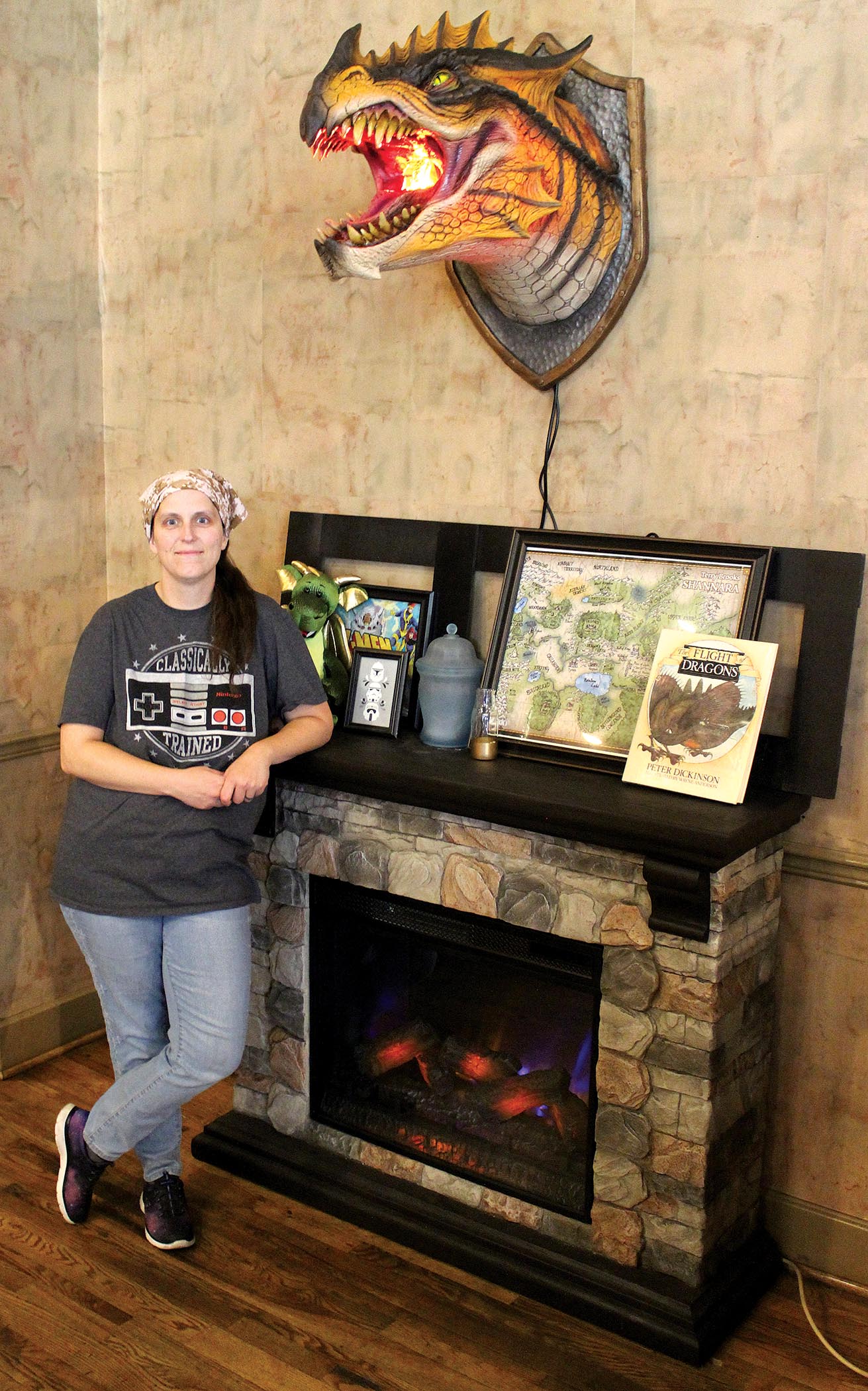 "Our grand opening drag show in February was packed. Standing room only," she says. "I never knew how many connections I've made in my life until I opened this bar. People have stopped by that I haven't seen in over a decade. So many business owners have come in to talk about partnerships and events. The idea of The Bronze Dragon has been contagious. I thought owning a business would be a lot more competitive, but both people and other businesses and organizations have been super helpful and supportive."
Besides Caitlyn herself, The Bronze Dragon team consists of a bartender, Kevin, who is the resident Magic and Street Fighter expert and has a talent for coming up with custom drinks that are featured as Mocktails of the Month, as well as a volunteer, Sharon, who gives new faces the grand tour and has provided a lot of the bar's décor. She also led a cosplay workshop in preparation for La Crosse's Coulee Con.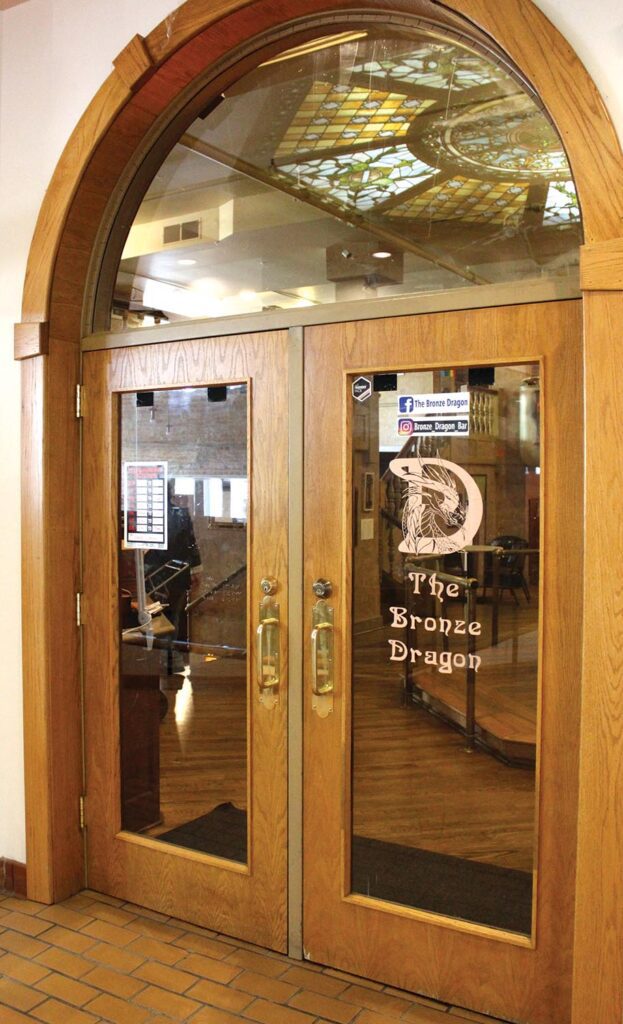 "Kevin's bartending knowledge has been very helpful when it comes to our menu and bar set up…and Sharon is really excited about the inclusive community we are trying to cultivate; she'll definitely be my next hire," Caitlyn says. "I fill in the rest of the roles: bookkeeper, janitor, maintenance, event coordinator, media specialist. Eventually I hope to step back a bit and build up others to take more of a leadership role in the bar, but that won't be for a while yet."
The Bronze Dragon is also a tip-free bar because Caitlyn is adamant about paying employees a livable wage.
"I have not yet given myself a paycheck, but I will not compromise on wages," she says. "If I can't pay a decent wage, I have no business being a business."
There are many new things on the horizon at The Bronze Dragon, as well, like house-made pizzas, and NA taps. Watch for the launch of the official Bronze Dragon website as well as a Bronze Dragon guild monthly subscription service, which will connect people via a private Discord and offer special perks such as exclusive guild member events and showcase local artists and small business owners.
"We also have exciting plans for events like a vampire prom in October, holiday themed drag shows, pub theatre, and a Bizarre Bazaar geek craft show in November," adds Caitlyn.
No matter what, Caitlyn and The Bronze Dragon plan to continue bringing people together through their geekdoms. Caitlyn notes that one of the biggest issues in geek and gamer culture can be gatekeeping, and The Bronze Dragon strives to move beyond that.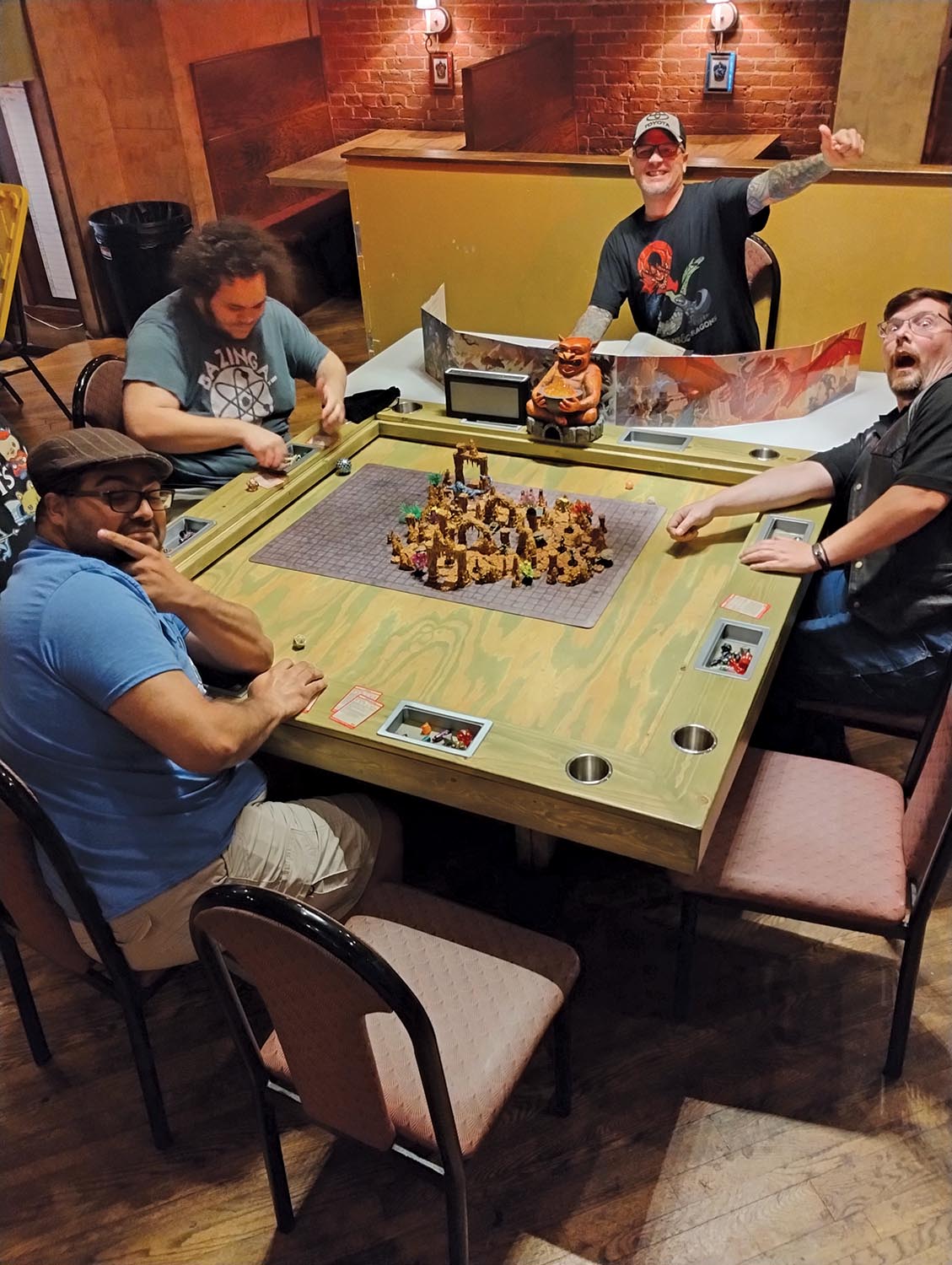 "Humans like to be proud of our skills and accomplishments, but sometimes we let that pride get in the way of community building," she says. "I want to foster a welcoming atmosphere regardless of how much knowledge someone has in their geekdom…It's important to me that everyone gets to play. Everyone gets to geek out. It doesn't matter how deep or shallow your knowledge level is. Prefer Scrabble over board games like Settlers of Catan? This is your space. Know enough about League of Legends to be able to provide blow by blow commentary to streamed tournaments? This is your space. Got so many tattoos you don't remember what color your skin is underneath? This is your space. Want to play Apples to Apples with your kids? This is your space. The Bronze Dragon is a space for every face. And also, where designated drivers go to retire."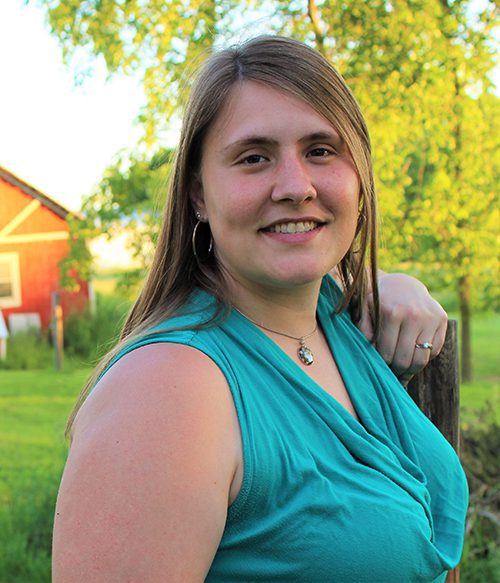 Tallitha Reese is a freelance writer and content manager based in Cashton, WI. She owns Words By Reese and you can find out more about her and her work at
www.wordsbyreese.com
.
Learn More:
The Bronze Dragon is open Wednesdays through Fridays from 4-10 pm, on Saturdays from 2-10 pm and Sundays from 2-9 pm.

The Bronze Dragon is always looking to partner with businesses or individuals for events. To share ideas, reach out through Facebook, Instagram, email info@bronzedragonbar.com, or call 608-519-0076. The website, BronzeDragonBar.com will be launching soon!